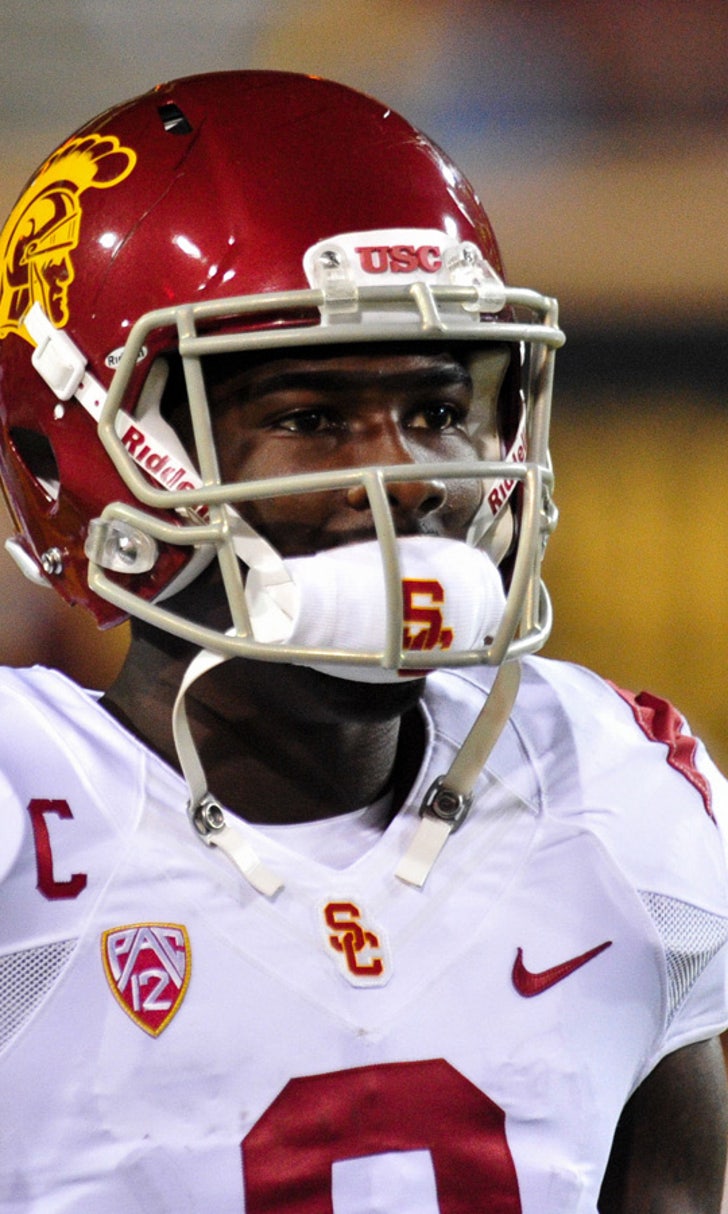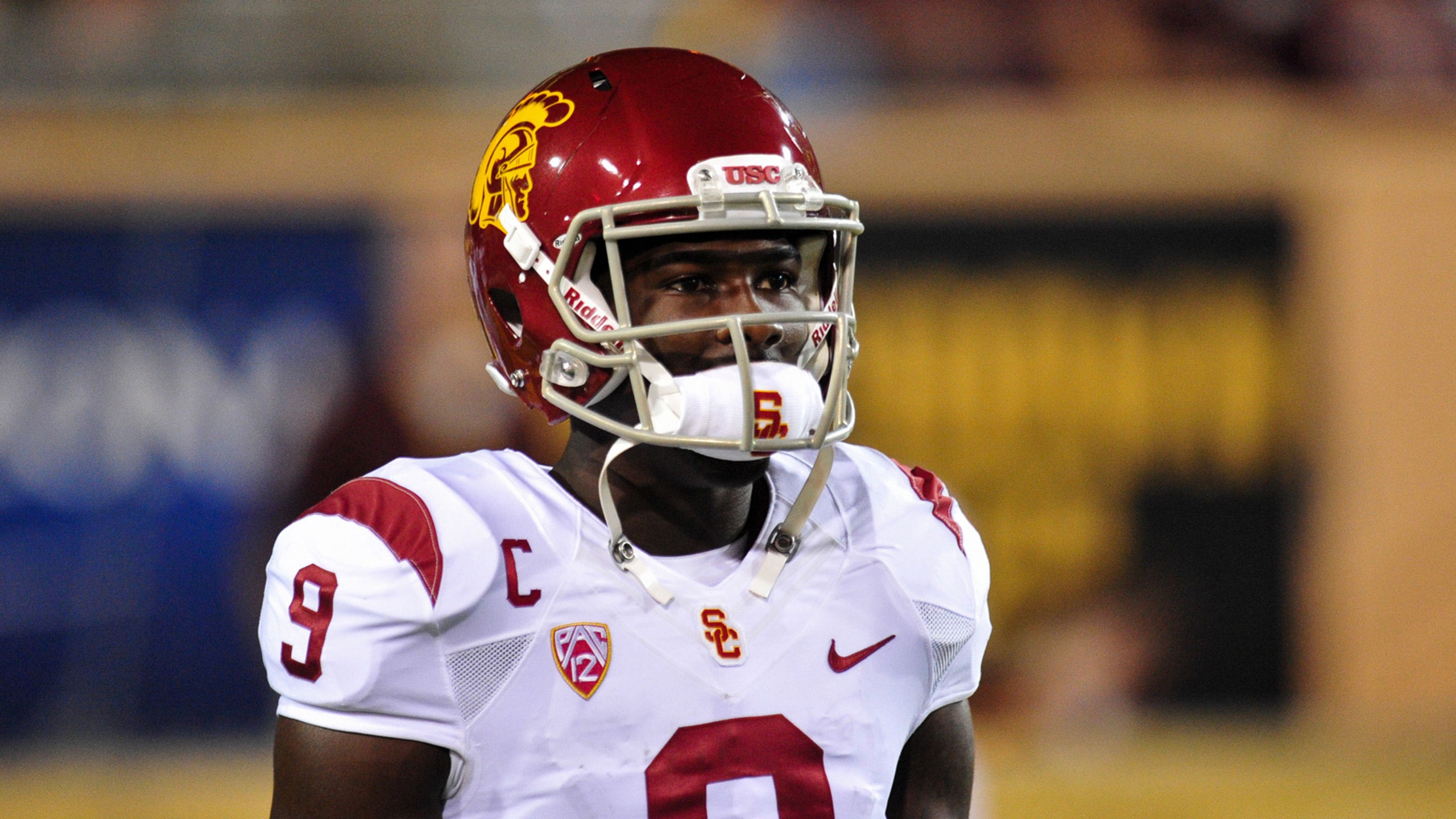 USC's Lee still grateful despite down season
BY foxsports • December 20, 2013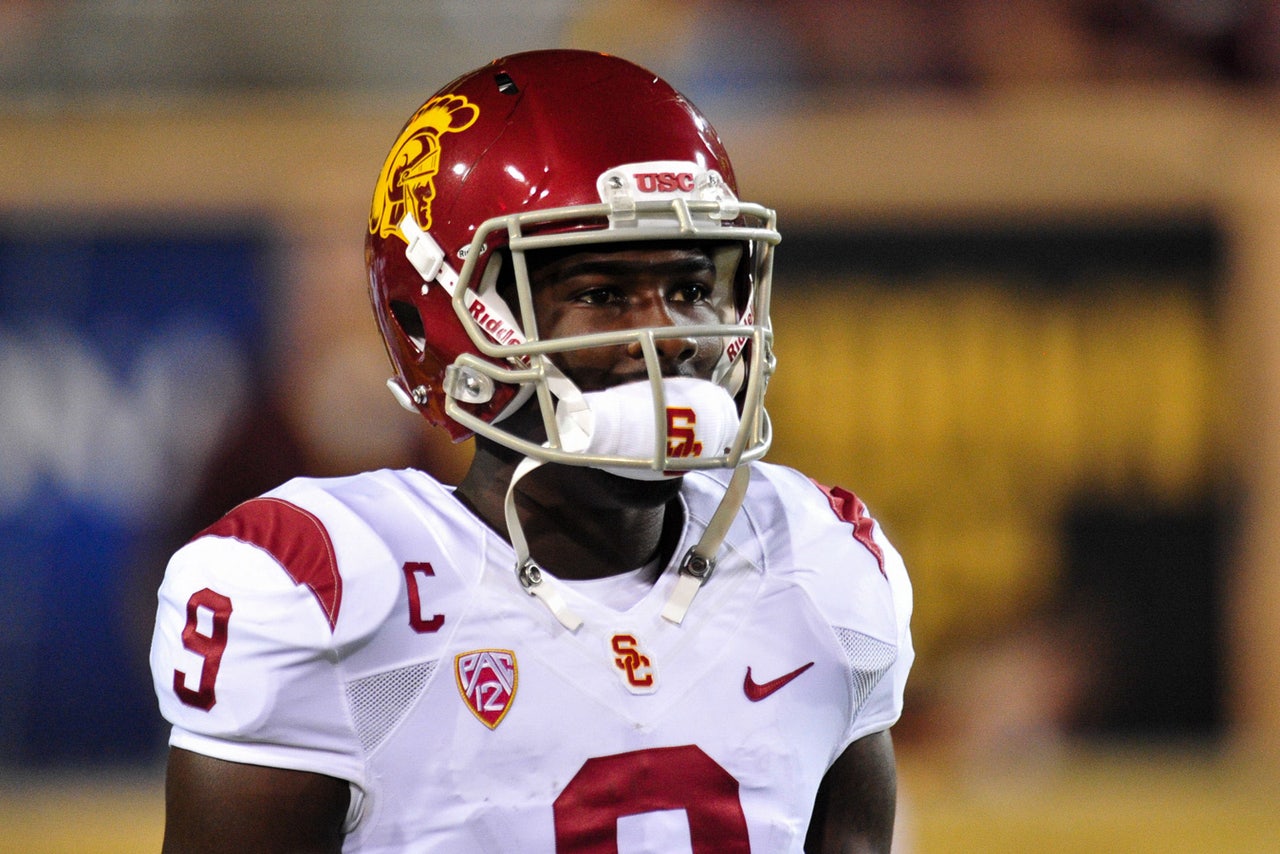 LAS VEGAS -- He had 50 catches for 673 yards, two touchdowns and some nagging injuries. It was a junior season that fell short, statistically, of what he accomplished during his sophomore Biletnikoff Award winning campaign.
Still, Marqise Lee remains grateful.
Football for Marqise Lee is not just a game. It's an outlet. A chance.
Growing up believing college was never an option for him, Lee can reflect on his three years at USC and have a lot to smile about.
As the years past, will there be a fourth year at USC for Lee to reflect on?
Lee says it's a decision he will think about once the USC season wraps up. Contrary to popular belief, he says there's no guarantee Saturday's Royal Purple Las Vegas Bowl matchup will be his final game in Cardinal and Gold.
"A lot of people expect me to really be thinking about the process, leaving and staying right now, but then again it's like we got a whole 'nother game," Lee said. "I feel as if I focus on things like that, like leaving instead of the game, I'm not going to have a successful game."
After what he hopes is a "successful game" then the decision-making will begin.
Had he been able to leave following his sophomore year, he would have potentially been the No. 1 overall pick.
This time around, his stock may have taken a slight dip but he is still expected to be a first rounder if he elects to enter the NFL Draft. If you would expect Lee to be grumpy, moping, and an unbearable teammate because his numbers aren't quite at the same level as they were his first two years on campus, you don't know Lee.
He's learned to be grateful for all of the things, good or bad, that have happened to him.
He spent the entire 2012 season praising former teammate Robert Woods for being a good teammate.
"He gives himself up for me" Lee said at the time, acknowledging that his success was due in part to Woods'€™ willingness to take a lesser role in the offense.  
If you ask Lee for one of his most memorable moments in the Coliseum, he'€™ll quickly tell you about the time Woods became the school'€™s all-time leader in receptions in a home win over Colorado in 2012.
2013 has been the most difficult year of his career, but Lee tries to focus on the positives, remembering what former head coach Lane Kiffin taught him as a freshman.   
"Coach Kiffin said just keep a positive mindset about things and keep (moving) forward," Lee recalled.
So he's focused on the positives and, yes, remains grateful for all he's been through.
Stability wasn't something to be obtained for Lee until his sophomore year in high school. Growing up he'd been bounced around from one foster home to the next. One motel to another.
"I couldn't control it," Lee said.
But it was the many helping hands along the way that helped Lee reach a level of stability. They helped him reach college, a destination he never thought had his name on it. They helped him find a home on the football field.
For that, he's grateful.
"They still gave that effort and work and helped me at the end of the day to become who I am," Lee said. "I'm very appreciative. I'd say I wouldn't have nothing if I didn'€™t come in contact with the people that I came in contact with. That's from coaches to certain parents."
So, would he have like to have had a bigger impact this season? Sure. Would he have liked a chance to repeat as the Biletnikoff Award winner? Yes. Would he have liked to have been in New York last week as a Heisman Trophy finalist? Absolutely.
But would he change anything?
"People ask me: 'If you had the chance to do it all over again and have a better lifestyle, would you want that?'" Lee said. "I'm like 'No. I like what I went through.' All the way up to this point I get introduced to people that didn't know me for nothing.
"I'm thankful for everything."
---