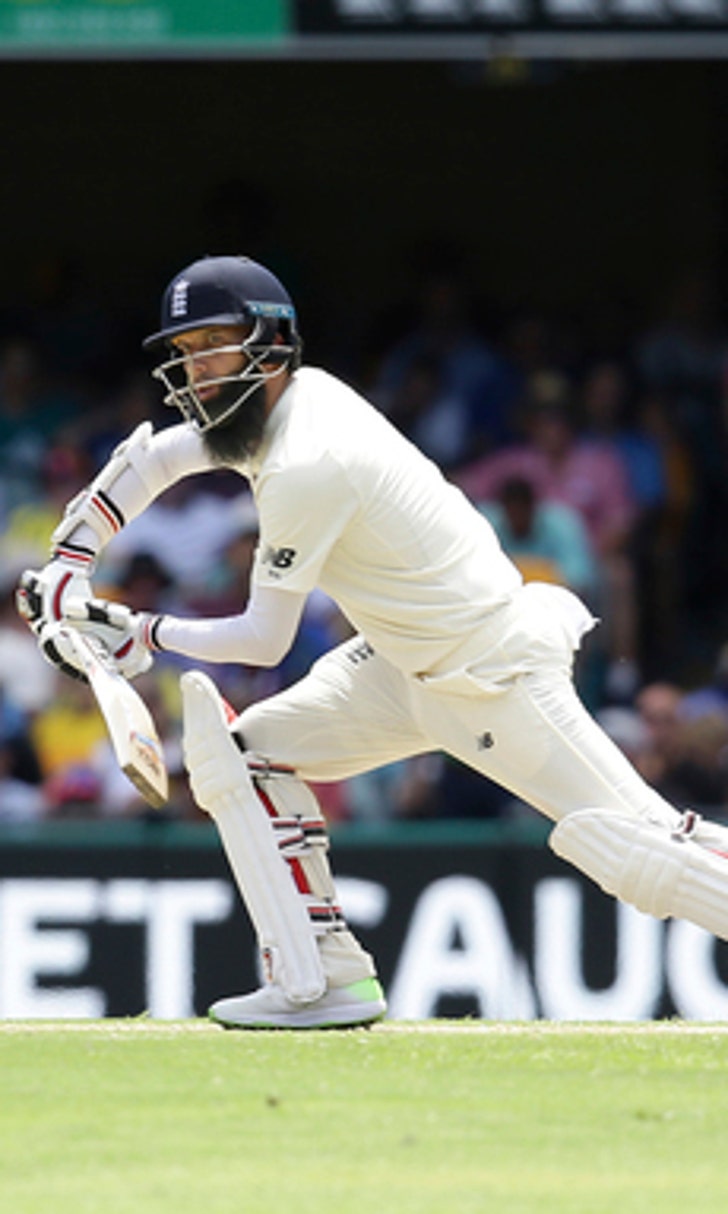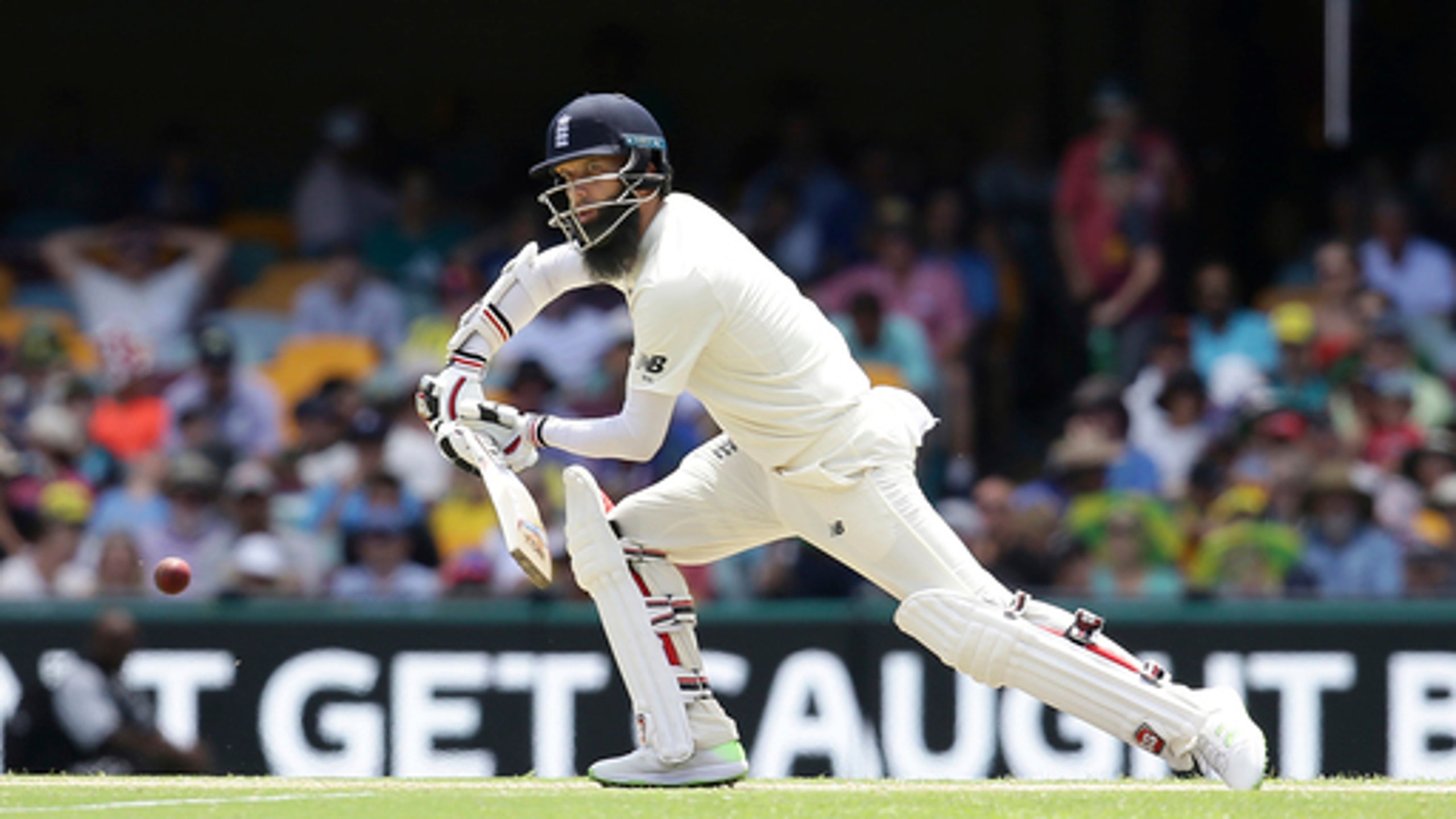 Umpire's call has Moeen Ali, and plenty of critics, stumped
BY AP • November 26, 2017
BRISBANE, Australia (AP) A contentious decision cost Moeen Ali his wicket at a crucial time in the Ashes series opener, and he wasn't the only one stumped.
The England allrounder was given out, stumped by Australian wicketkeeper Tim Paine off Nathan Lyon's bowling. But plenty of fans were confused, or colloquially stumped, by the call.
Ali accepted the decision of TV umpire Chris Gaffaney, who reviewed video replays from all angles after the on-field umpires referred the close line call to him Sunday on day four of the first test.
He had moved quickly to 40 when he stretched down the pitch to defend a delivery from Lyon and Paine whipped off the bails, instantly making an appeal to the umpire at square leg.
Gaffaney took several minutes to assess and enlarge the images before ruling that Ali was out because no part of his back foot was behind the painted crease.
It ended Ali's promising 42-run sixth-wicket stand with Jonny Bairstow and exposed England's lower order with the total 155-6. England was all out for 195 by the end of that session, leaving Australia a victory target of 170.
Asked about the decision later Sunday, Ali said, ''If I was bowling, I would want it out.''
''I guess it depends what angle you look at it from - you've got to respect umpires' call and what he saw,'' he said. ''You've just got to move on.''
Critics were divided, with some saying it was too close to call and that the batsman should have been given the benefit of the doubt, and others saying it was accurate even if slightly harsh.
Social media lit up with comments about the inconsistent width of the painted line across the pitch to mark the crease, and the seemingly wobbly nature of markings.
''I thought I was alright personally, but the replay did look very tight,'' Ali said. ''Obviously disappointed with myself that I got out in that fashion.
''It's just what happens I guess in cricket. I was most disappointed with the time that I got out, I thought me and Jonny were just building a good partnership. So, I was over it straight away.''
Paine, who was playing his first test match in seven years, apparently had no doubt he'd completed the stumping when the toe of Ali's right boot dragged across the crease. Australian fast bowler Mitchell Starc was in no doubt it, either.
''Judging by (Paine's) reaction, he was pretty confident,'' Starc said. ''Yeah, it was given out, obviously.''
Australia moved within 56 runs of victory with David Warner and Cameron Bancroft combining for an unbeaten 114 before stumps on Sunday, giving the hosts all day Monday to get the required runs and take an early lead in the five-match series.
Ali wants to draw out the fifth day as much as possible, hoping to create some uncomfortable moments for the Australians ahead of the second test in Adelaide starting Saturday.
''Tomorrow we're just going to have to come to the game and try and get a few wickets,'' he said. ''We obviously won't win the game, but just to get the wickets and sort of put a dent back into Australia for the next game.''
---