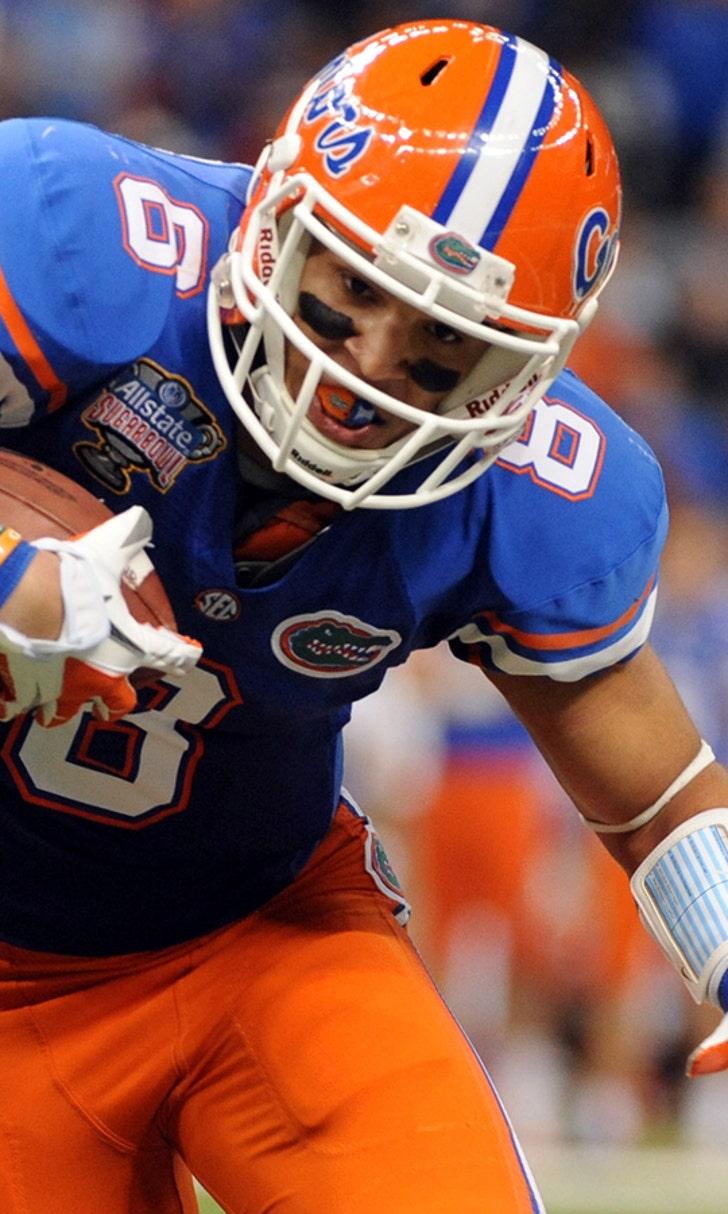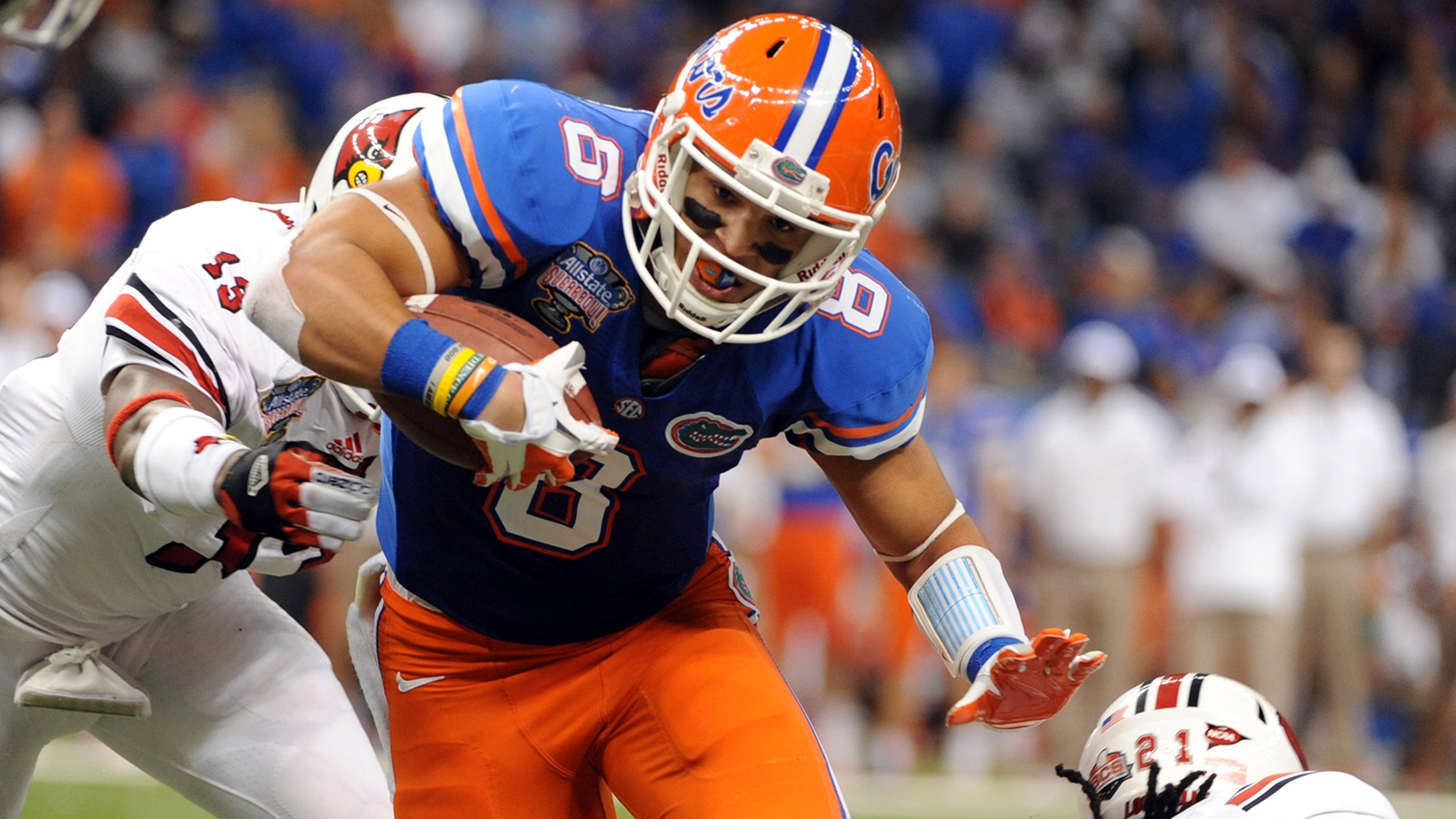 UF's Trey Burton determined to earn a spot in the NFL
BY foxsports • February 20, 2014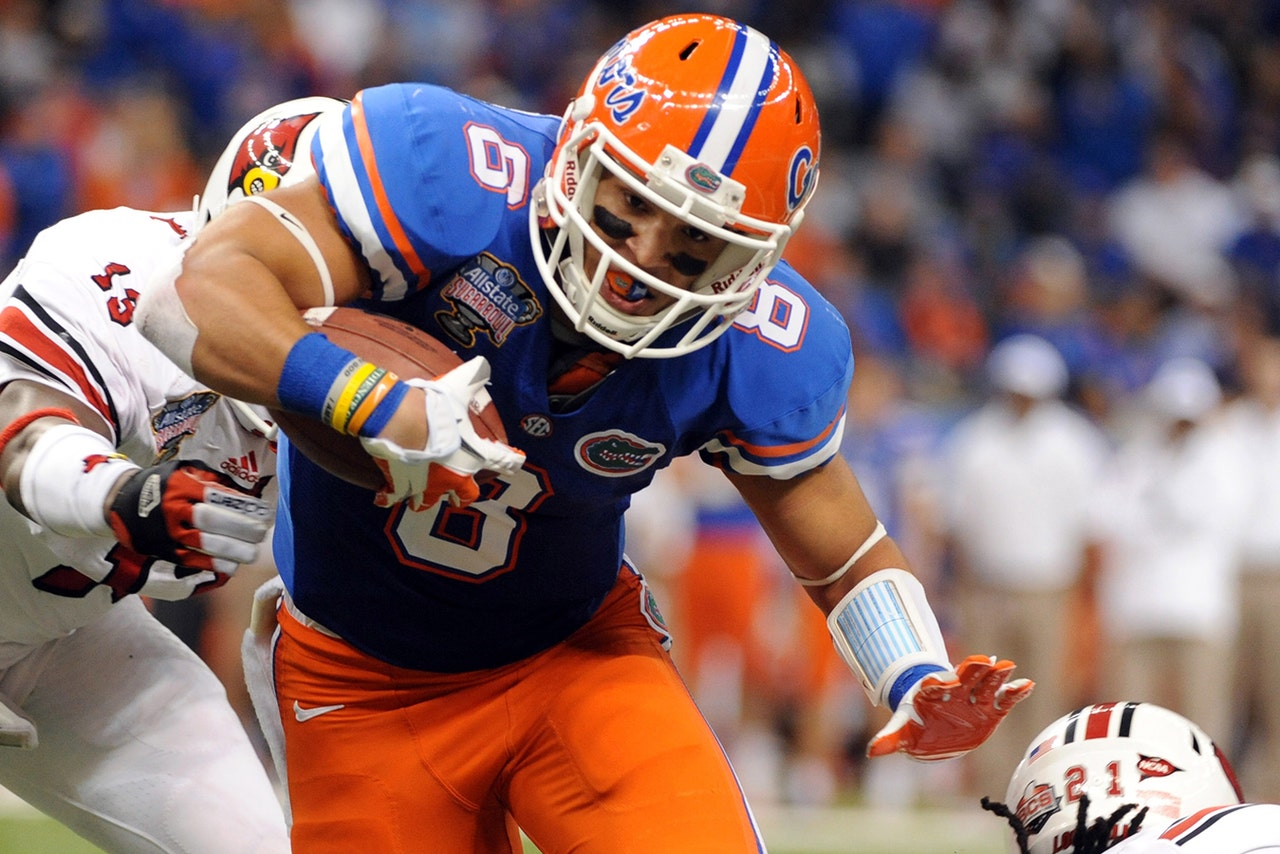 GatorZone.com will publish a diary entry each night during Trey Burton's stay in Indianapolis at the NFL Combine, starting on Thursday.
GAINESVILLE, Fla. -- Trey Burton is ready for whatever scouts at this week's NFL Combine throw his way.
His four seasons with the Gators prepared him well.
"If they want me to go through the wide receivers stuff, I'm definitely not going to shy away from that," Burton said. "If they want me to go through the running backs stuff, I'll do running backs stuff. Whatever they want me to do I'm going to do it for them."
Burton left for Indianapolis on Wednesday and is scheduled to participate in official measurements and medical evaluations Thursday on the first day of the combine.
Burton emerged in the spotlight at Florida when he scored six touchdowns in the fourth game of his freshman season against Kentucky. While that remained his signature game at Florida, Burton's role was one that constantly shifted.
He played quarterback in wildcat packages, running back, tight end, receiver and various roles on special teams. As long as Burton got on the field was all that mattered in his view.
He is taking a similar approach to playing in the NFL.
"I'm not stressed about if I get drafted or if I don't get drafted," he said. "I just know that if I make it to a camp, I'll be part of a team.
"I'm extremely excited. It's something you dream of as a kid and I get an opportunity to go, one of 330 guys who get an opportunity [at the combine]. I'm not really too nervous. I'm more excited and happy that one of my dreams as a kid I'm able to reach."
Since graduating from UF in December, Burton has worked out in Tampa with more than a dozen other draft hopefuls. Clemson's Sammy Watkins, Ohio State's Carlos Hyde and South Carolina's Bruce Ellington are some of the players that have been training at the Performance Compound co-founded by former Bucs and CFL receiver Yo Murphy.
The group trained six days a week. The players worked out in the weight room on four of the six days and did field drills three of the six days.
Burton focused on getting into the best shape possible and improving his speed under trainer Jason Riley, who worked with Gators strength-and-conditioning coordinator Jeff Dillman at the IMG Academy in Bradenton.
"At the combine we all know the biggest thing, regardless if you believe in it or not, is the 40,'' Burton said. "That's something you put a lot of stress on, making sure you run as fast as you can and making sure you have a reason for every movement you make."
Burton is one of eight Gators scheduled to work out at the combine. Offensive lineman Jon Halapio and center Jon Harrison were scheduled to arrive on Wednesday too. Defensive tackle Dominique Easley, linebacker Ronald Powell and defensive backs Jaylen Watkins, Marcus Roberson and Loucheiz Purifoy are expected to arrive later in the week.
While most of the players in the Florida contingent are likely to get drafted, Burton's prospects remain uncertain. He is a good athlete, has a high football IQ and has the type of character teams value.
Burton, 22, got married while at UF and the couple has a 1-year-old daughter.
His ability to adapt is perhaps his greatest strength.
"He'll have options," Gators coach Will Muschamp said. "His versatility will help him. He can do a lot of things."
Burton is listed as a tight end on the combine's official invitee list. During his time in Tampa training, Burton worked with former Gators and Bucs receiver Reidel Anthony on his receiving skills and received direction from Murphy, too.
In his final game with the Gators, Burton left the game in the first half after injuring his shoulder on a 50-yard run. He took time off over the holidays and then started training full-go in January.
"I got right back into it, training hard and getting therapy and everything I needed to do to get my shoulder healthy," he said. "I'm really happy with the result.
"It was definitely a tough situation. It was not the way I wanted to go out, but I'm extremely thankful to be able to play at a school like the University of Florida. It was just an honor to be able to suit up and play for them and I took advantage of every opportunity that I had and I learned a lot."
One of those lessons was learning to be versatile.
That may end up being the most valuable lesson toward Burton's potential career in the NFL.
"It's definitely going to help me get on a roster," he said. "It's going to hurt me in the draft because a lot of teams don't know where to play me. I understand that, but I'm not worried about the draft. I'm more worried about making a camp and the longevity of my career."
---