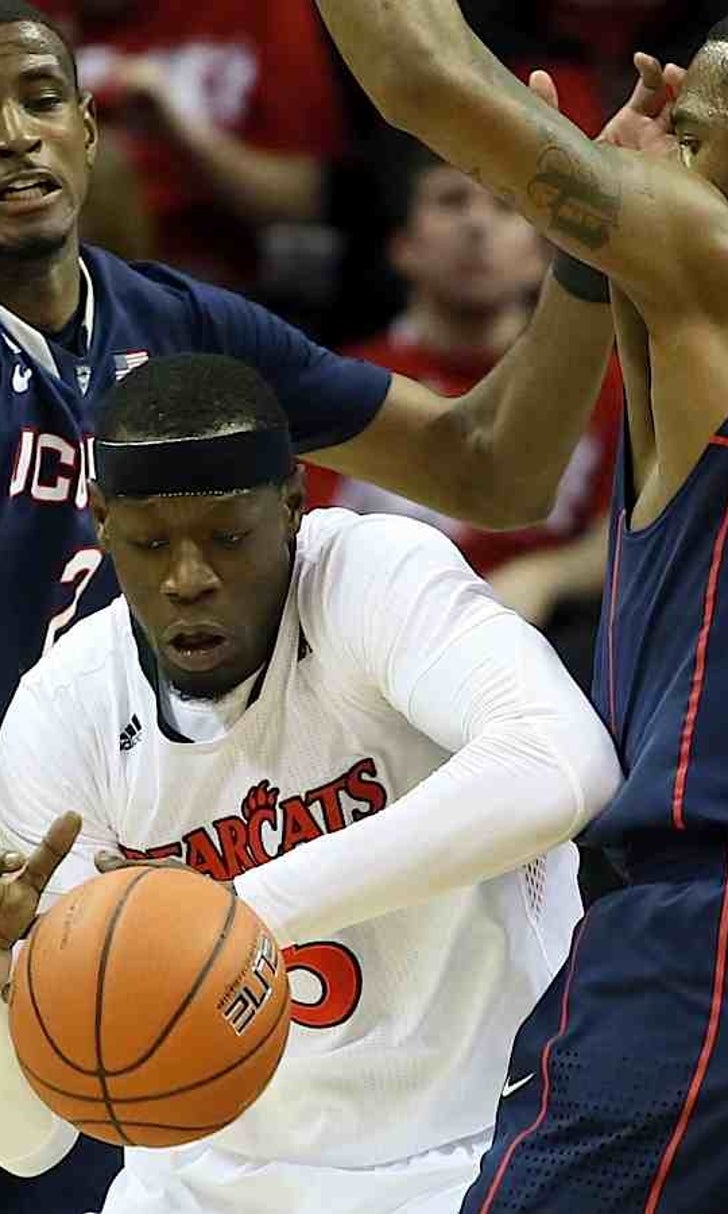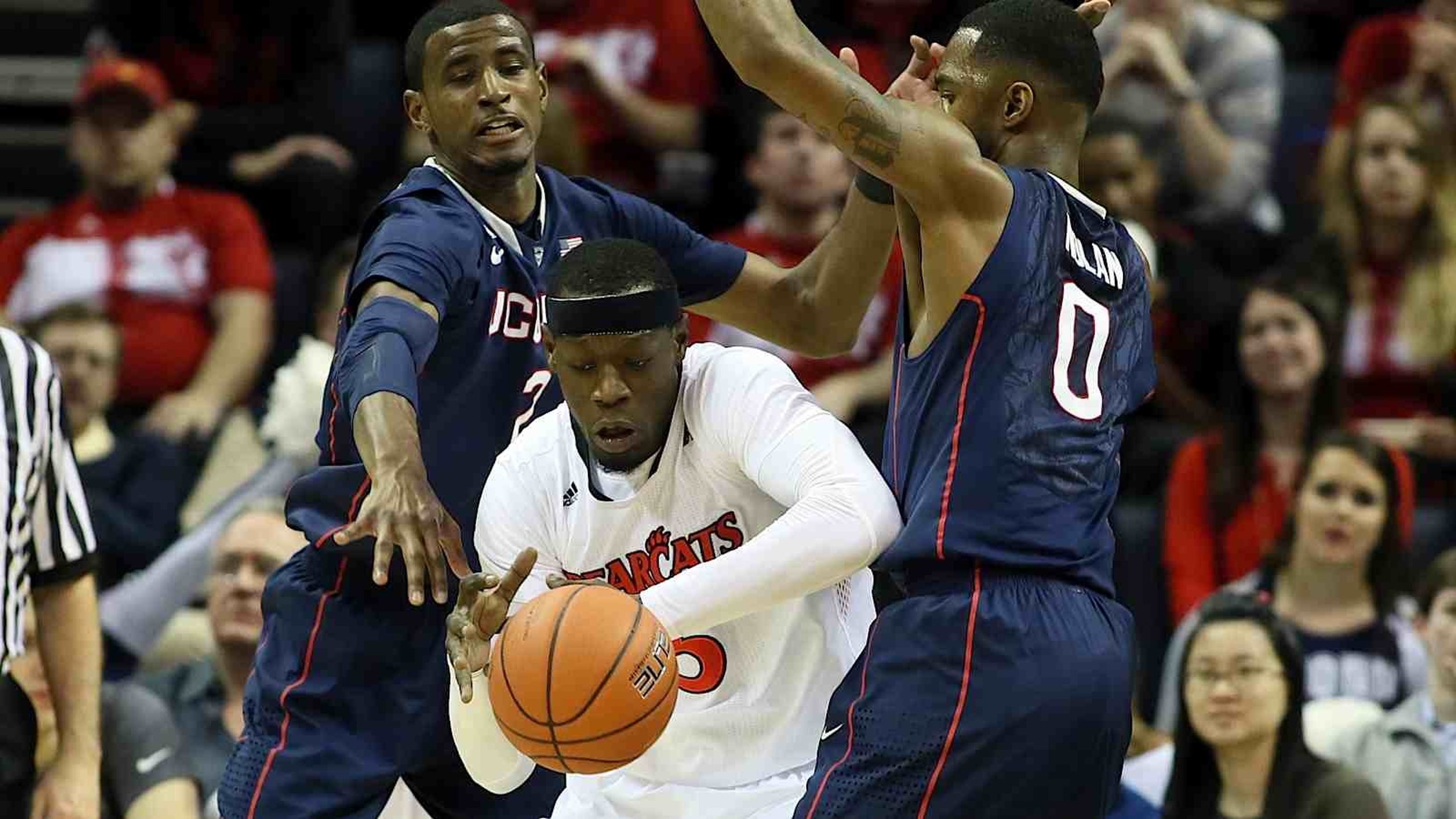 UConn edges Cincinnati 58-56
BY foxsports • March 15, 2014
MEMPHIS, Tenn. (AP) -- Shabazz Napier hit a free throw with 11.1 seconds left as No. 21 Connecticut held off 13th-ranked Cincinnati 58-56 Friday night to advance to the American Athletic Conference tournament final.
The Huskies (26-7) were barred from last year's tournament in the Big East, and now they are back in their first tournament final since 2011 when they won the national championship. They will play another former Big East team for the inaugural American tournament title Saturday in No. 5 Louisville, a 94-65 winner over Houston.
Cincinnati (27-6) lost to UConn for the second straight time and missed out on its second tournament final in three years.
The Bearcats had the ball and a final chance with Napier defending Sean Kilpatrick, but the Cincinnati senior missed a layup with 3 seconds left. Cincinnati couldn't get another shot off before the buzzer.
Napier finished with 15 points. DeAndre Daniels had 14 points and nine rebounds. Ryan Boatright added 13, and Niles Giffey had 11 on 4-of-5 shooting, including 3 of 4 from 3-point range for UConn. Amida Brimah had seven rebounds and four blocks, three in the second half.
Kilpatrick finished with 14 points for Cincinnati, while Justin Jackson and Jermaine Sanders had 10 each. Jackson grabbed eight rebounds. Sanders' 3 with 12.2 seconds left from the top of the key set the stage for the final thrilling seconds.
This was the tiebreaker between the teams after each won on home court this season, the last March 1 when UConn beat Cincinnati 51-45 on March 1 despite not scoring a field goal in the final 7:39. This became the sixth straight game between these teams were decided by six or fewer points, and they've split with three each. This was their first game on a neutral court since UConn knocked the Bearcats out of the NCAA tournament on its way to the national title.
UConn shot better from 3-point range connecting on 53.8 percent (7 of 13) including 4 of 5 in the second half. Overall, the Huskies shot 44 percent. Meanwhile Cincinnati was limited to 38 percent. The big difference was at the free-throw line where UConn converted 15 of 18 with 11 of 13 coming in the second half compared to Cincinnati who went 6 of 13, hitting all two attempts in the second half.
Cincinnati built its 31-27 halftime lead to as much as seven a couple times, the last at 39-32. The Huskies scored 11 of the next 13 points, including nine straight, and Boatright's 3-pointer put them ahead 43-41 with 9:32 left for their first lead since 23-21. Troy Caupain ended a nearly 6-minute scoring drought for Cincinnati with a layup with 8:10 remaining only to see Boatright hit his second straight 3-pointer.
The Huskies turned up the defense themselves and forced Cincinnati into two shot clock violations.
Sanders ended a 17-2 run by UConn with a 3-pointer with 3:24 to go, the first of three he hit down the stretch.
---