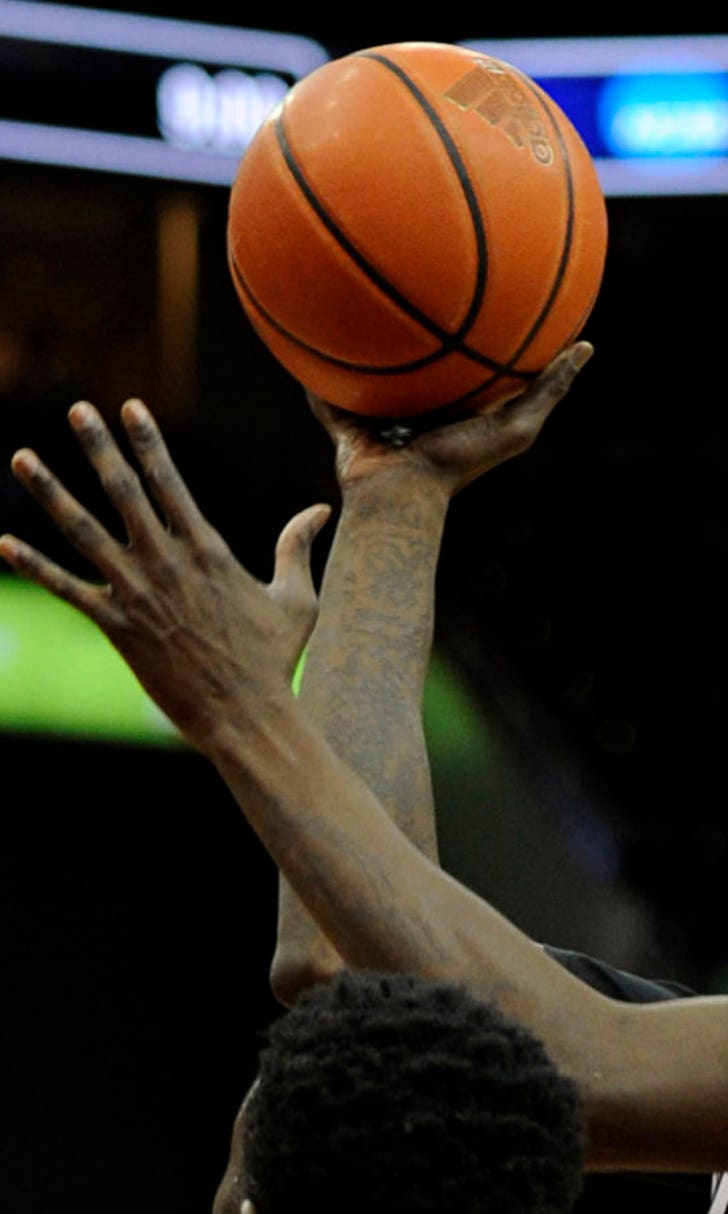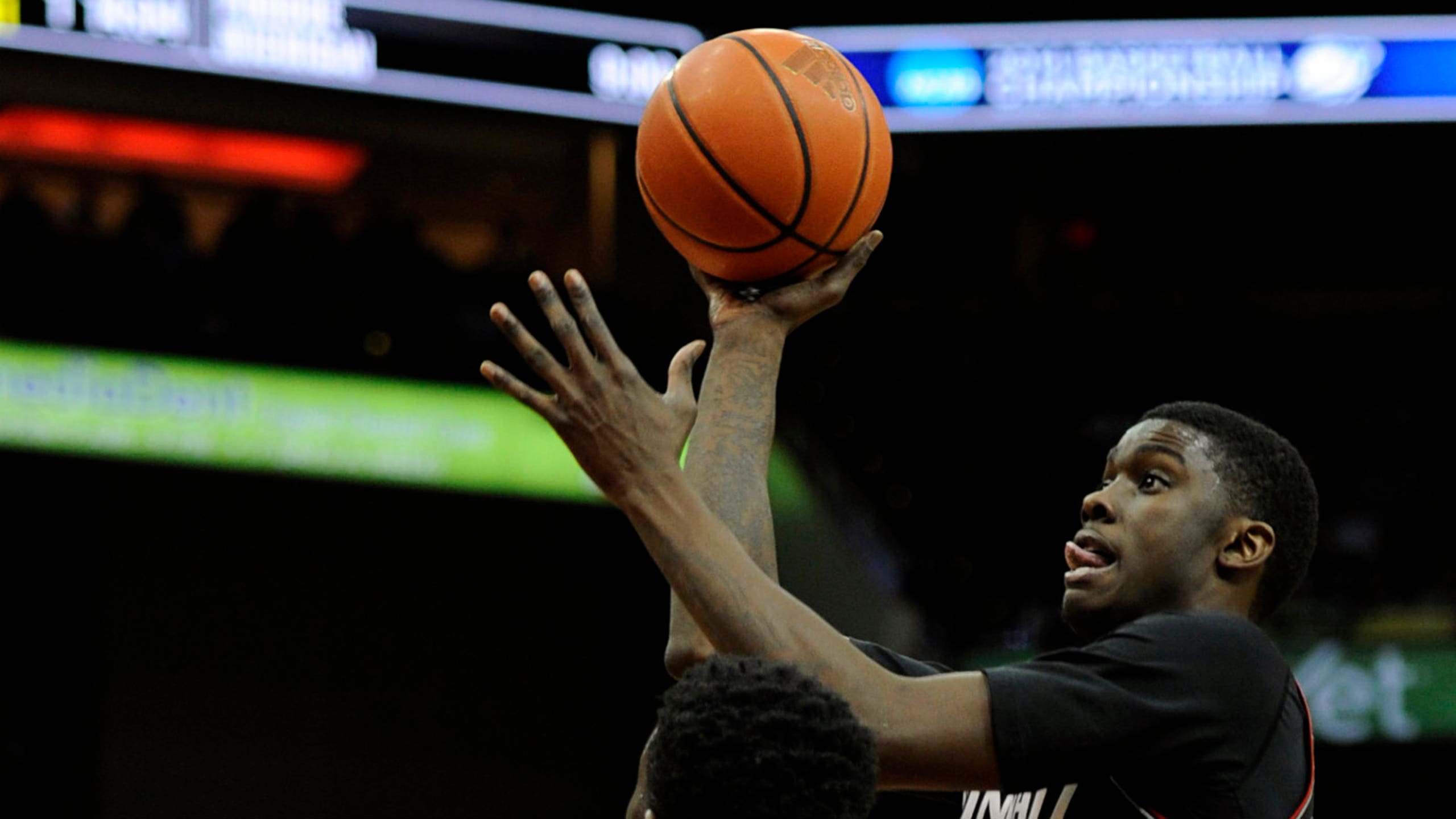 UC opens eyes with win at Louisville
BY foxsports • January 30, 2014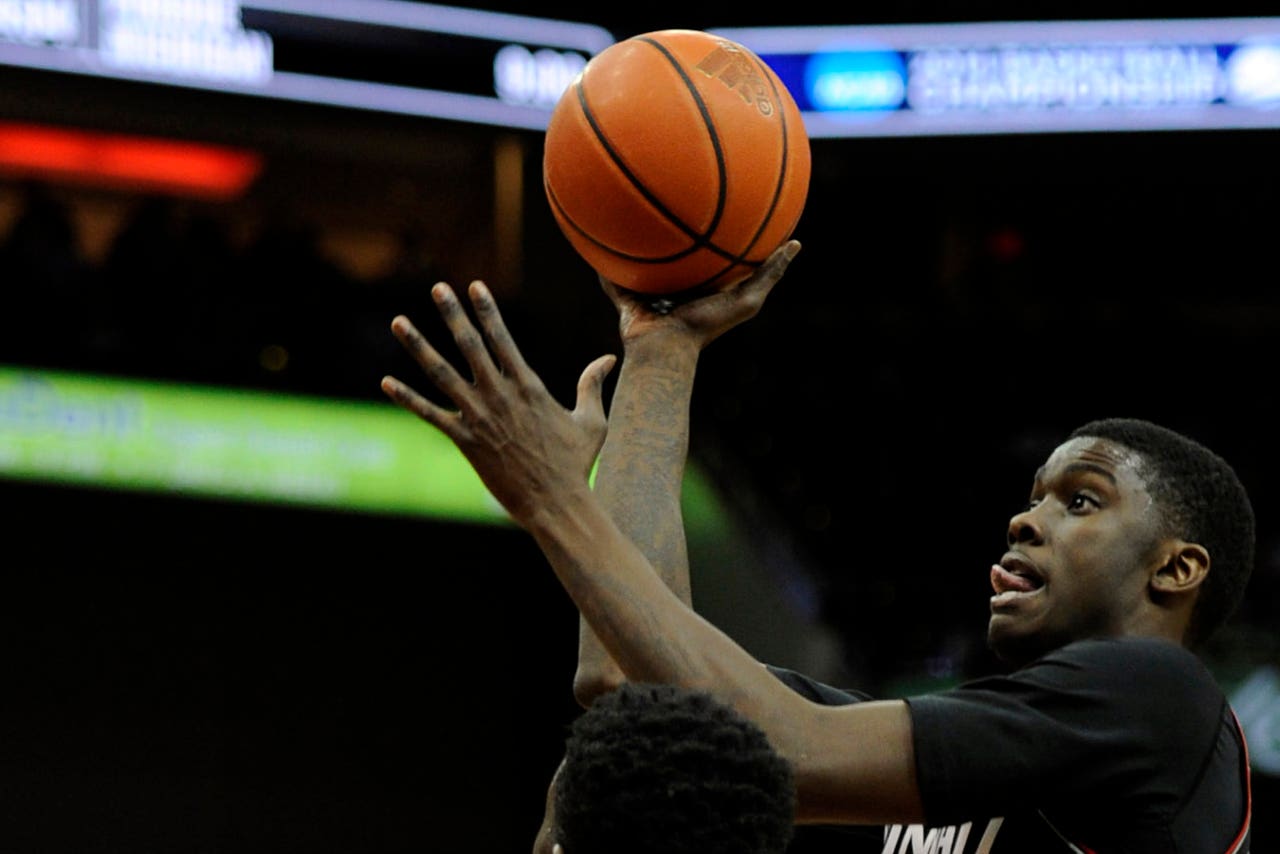 LOUISVILLE, Ky. -- For 25 minutes Thursday night the KFC Yum! Center was as quiet as 22,644 people can be, minus the expletives being shouted from the University of Louisville student section. They weren't too pleased that their Cardinals were trailing by 17 points and having the game dictated to them by Cincinnati.
UC might have come into the game winners of 12 straight and leading the American Athletic Conference standings but this was still Louisville, the defending national champions, the school that is on its way out the AAC door for life in the Atlantic Coast Conference next year. This wasn't supposed to be happening.
Louisville made its run, eventually taking a three-point lead with 5:01 left to play. How the Bearcats responded to the situation, including the frenzied atmosphere that erupted when things finally started going the home team's way, and earned a 69-66 win said more about them than the fact that they built the huge lead in the first place.
They did it despite turning the ball over a season-high 20 times. They did it behind three seniors -- Sean Kilpatrick, Justin Jackson and Titus Rubles -- who head coach Mick Cronin asks a lot of and who have responded with a lot.
"I've got the best three senior leaders in the country," said Cronin. "They might not be the best three players -- Kansas, Kentucky have got three lottery picks each -- but I wouldn't trade my guys for the world. Those guys play hard, they're tough, (and) they care about winning. They're off the charts. I'm just enjoying the ride with those guys."
If UC had lost this game, it would have left lingering questions about the No. 13-ranked Bearcats. By winning, UC has opened up national eyes. The Bearcats are now 20-2 and alone in first place in the AAC at 9-0 with every other team having at least two conference losses.
"Every day is a statement," said Jackson. "Obviously it's a great win. I'm not going to take that away. Louisville is a great team. It's a hard environment to play in, and Cincinnati came out with a W."
Two days ago it was uncertain whether or not Jackson would be able to play after he twisted an ankle at Temple. On Thursday night it was Jackson who made a tip-in with 1:41 left to play to regain the lead for good for UC, 65-64, and who then stripped the ball and stole it from Montrezl Harrell with 38 seconds left and the Bearcats still holding on to that one-point lead.
Kilpatrick, who led all scorers with 28 points, made all 11 free throws he attempted, including four in the final nine seconds, to help secure the win. When Louisville went on a 14-0 run in the second half to wipe out what had been a 44-27 UC lead, it was Kilpatrick who helped settle the Bearcats down. UC had opened up the second half by making six of its first seven shots and scoring 16 points on its first six possessions but then missed its only shot and turned the ball over four times in its next five possessions.
"You've got to calm down because if you come into this type of environment and try to speed up with them then that's when everything just goes out of hand," said Kilpatrick. "We were in their building and we knew they were going to come out here and continue to grind out and keep giving us their best points. That's something I told those guys, that the game isn't over (up 17) and we've got to continue to keep working."
Louisville took the lead, 64-61, when senior guard Russ Smith did what Russ Smith does; he lost control of his dribble, regained control, then fired up a 3-pointer from about 25 feet out as the shot clock was winding down.
But that would be the last field goal Louisville would make. The only points the Cardinals got the rest of the way were two free throws by Terry Rozier with seven seconds left when UC was up three points and didn't want to give Louisville a chance for a 3-pointer.
"We got away from playing defense a little bit and we got back to it," said Jackson.
There is still a long way to go in the season. Louisville and UC play again at UC on Feb. 22. The Bearcats also have a return game with No. 22 Memphis and two games with Connecticut and a trip to surprising Southern Methodist. They host South Florida on Sunday.
Thursday was a big win for UC, no doubt. But it's only the end of January.
"As a great friend of mine said, peacock today, feather duster tomorrow," said Cronin. "Better make sure you win Sunday at noon."
---