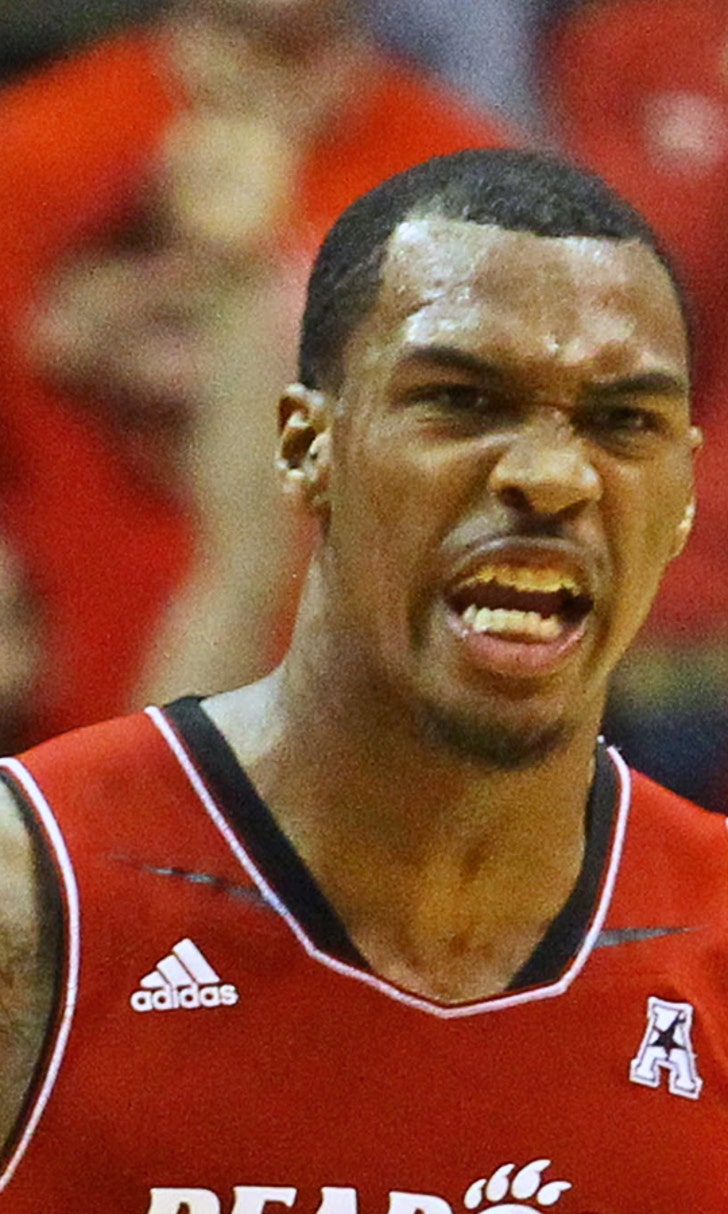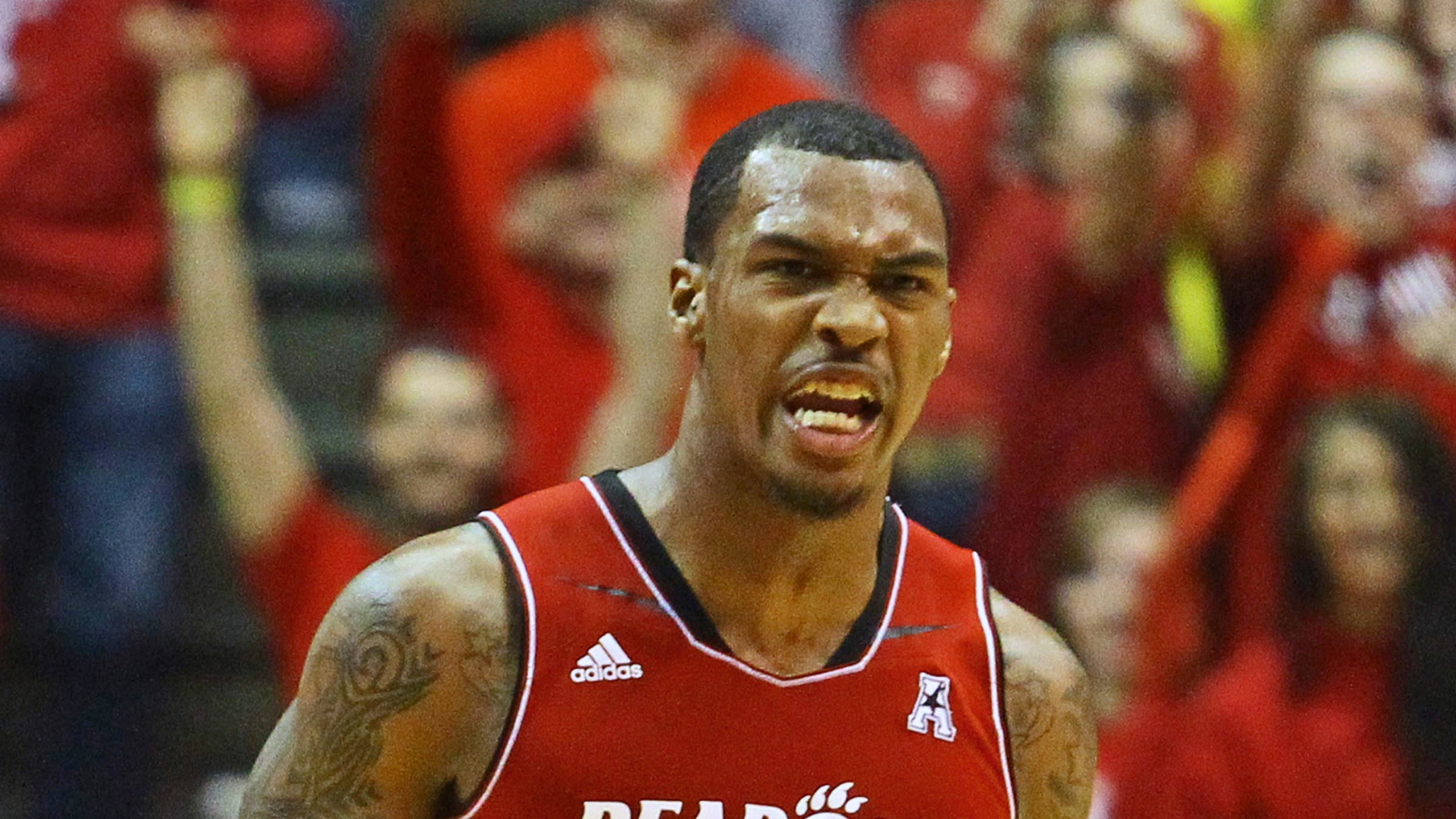 Two of nation's star guards battle in American semis
BY foxsports • March 14, 2014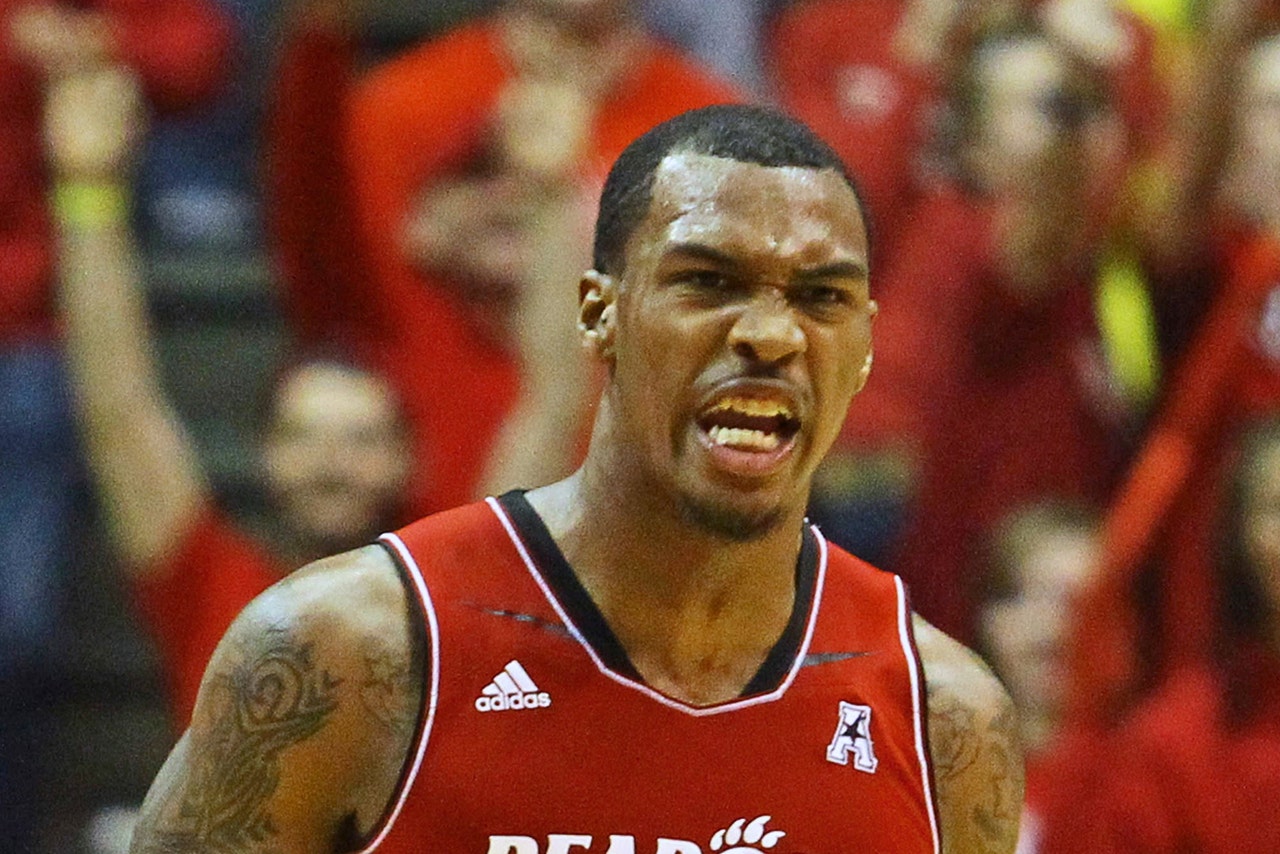 Whether Sean Kilpatrick or Shabazz Napier has a bigger impact Friday night figures to play a big role in determining if Cincinnati or Connecticut advance to the American Athletic Conference tournament final.
These star guards meet for the third time for the No. 13 Bearcats and No. 21 Huskies in the semis Friday night in Memphis, Tenn.
Kilpatrick leads the inaugural conference in scoring with 20.9 points per game as Cincinnati (27-5) claimed the tournament's top seed on the basis of a coin flip.
Napier, meanwhile, was named conference player of the year. He is second in the league in scoring at 17.6 points per game while also leading Connecticut (25-7) in rebounding per game (6.0) and assists per game (5.1).
These teams split two meetings, with each winning at home. The guard with the better all-around game among these two also prevailed both times.
Kilpatrick had 26 points, a career-high 12 rebounds and six assists in a 63-58 victory Feb. 6. Napier finished with 16 points on 5-of-19 shooting with three assists and two rebounds.
The Huskies star had 18 points and 11 rebounds in a 51-45 win in the rematch March 1. Kilpatrick was the only Bearcats player to score in double digits with 16 points, but he missed 12 of 16 shots.
UConn won despite not scoring a basket in the last 7 1/2 minutes. Kilpatrick finished with a career-worst seven turnovers, as the Huskies converted 20 miscues into 20 points and limited the Bearcats to a season-low 27.1 percent shooting.
"You know what type of game that's going to be, it's going to be a war," said Huskies coach Kevin Ollie about facing Cincinnati again. "We gotta have that heart, we gotta have that hustle."
The Bearcats also didn't play well Thursday despite winning 61-58 over UCF. Kilpatrick scored a team-high 21 points on a night despite the Knights using a box-and-one defense to try and stop him.
Cincinnati got enough from other players, with Justin Jackson scoring 14 points and freshman Kevin Johnson adding 11.
"I know that a lot of teams are going to have a lot of attention on me but my teammates can score as well and that's something we have on this team," Kilpatrick said. "We have a lot of weapons and a lot of talent so I let my teammates take over what they can do."
UConn overcame its opponent's strategy to slow down Napier in Thursday's 72-53 win over No. 19 Memphis. Napier scored 11 and took only nine shots.
His low point total didn't matter because Niels Giffey made six 3-pointers and scored a career-high 24 points. Giffey is shooting 52.1 percent on 3-pointers.
"He's been the greatest shooter that we've had this whole year," Napier said. "If you leave him open - which is kind of astonishing. Coming into this, a lot of people in the country know Niels Giffey as a shooter. But the way they play defense, they double a lot and leave shooters open, and we're not afraid to pass the ball at all."
The winner will face No. 5 Louisville or Houston in Saturday's championship.
---