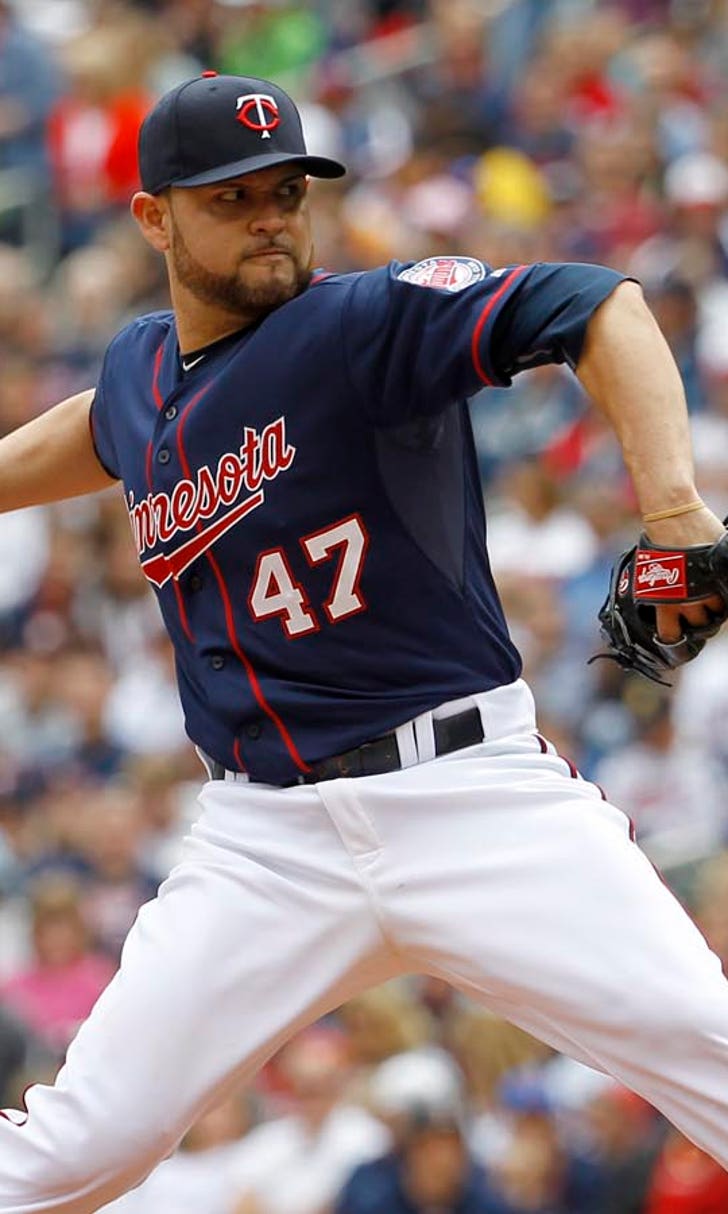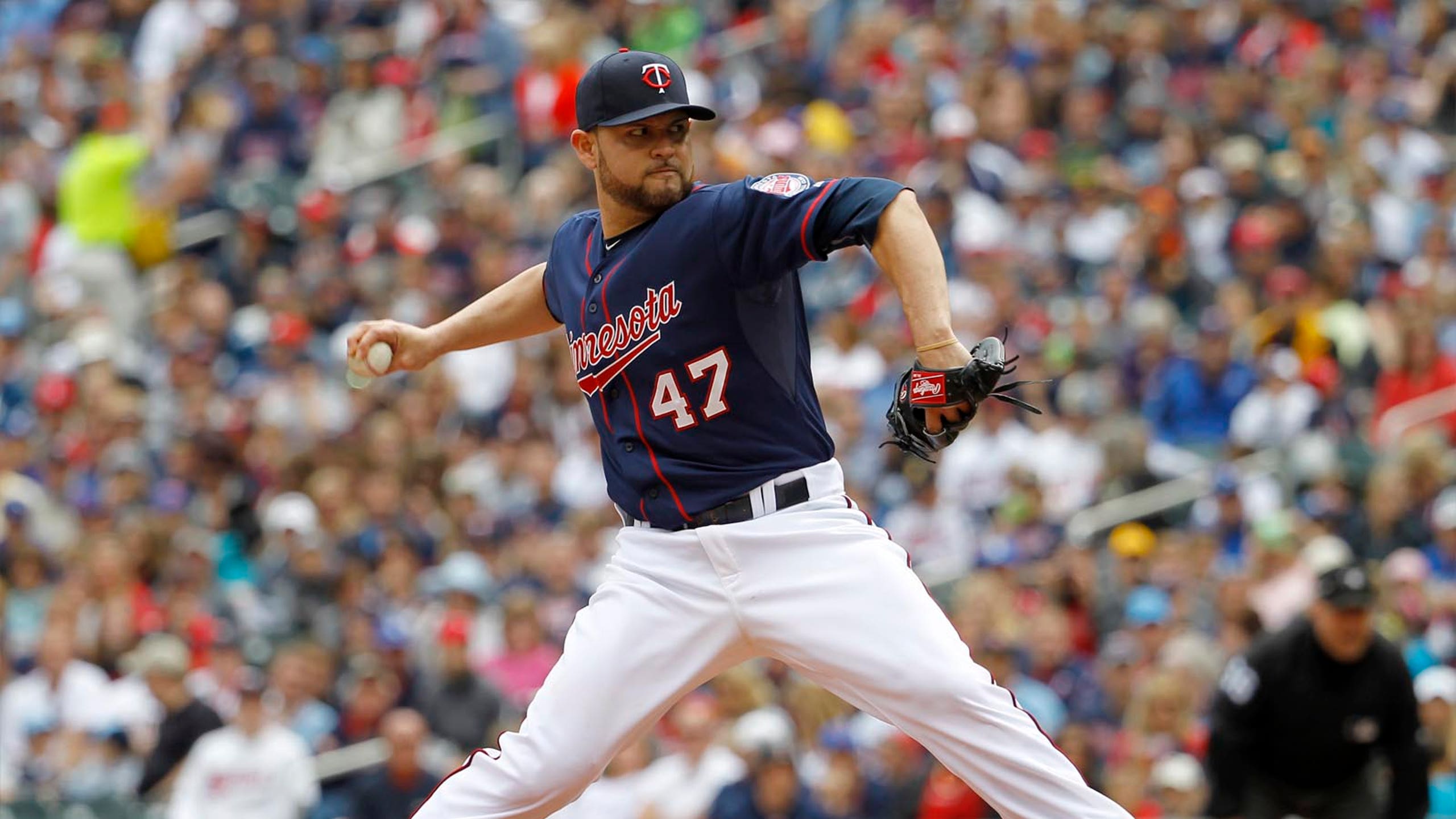 Twins vs. Royals preview
BY foxsports • October 4, 2015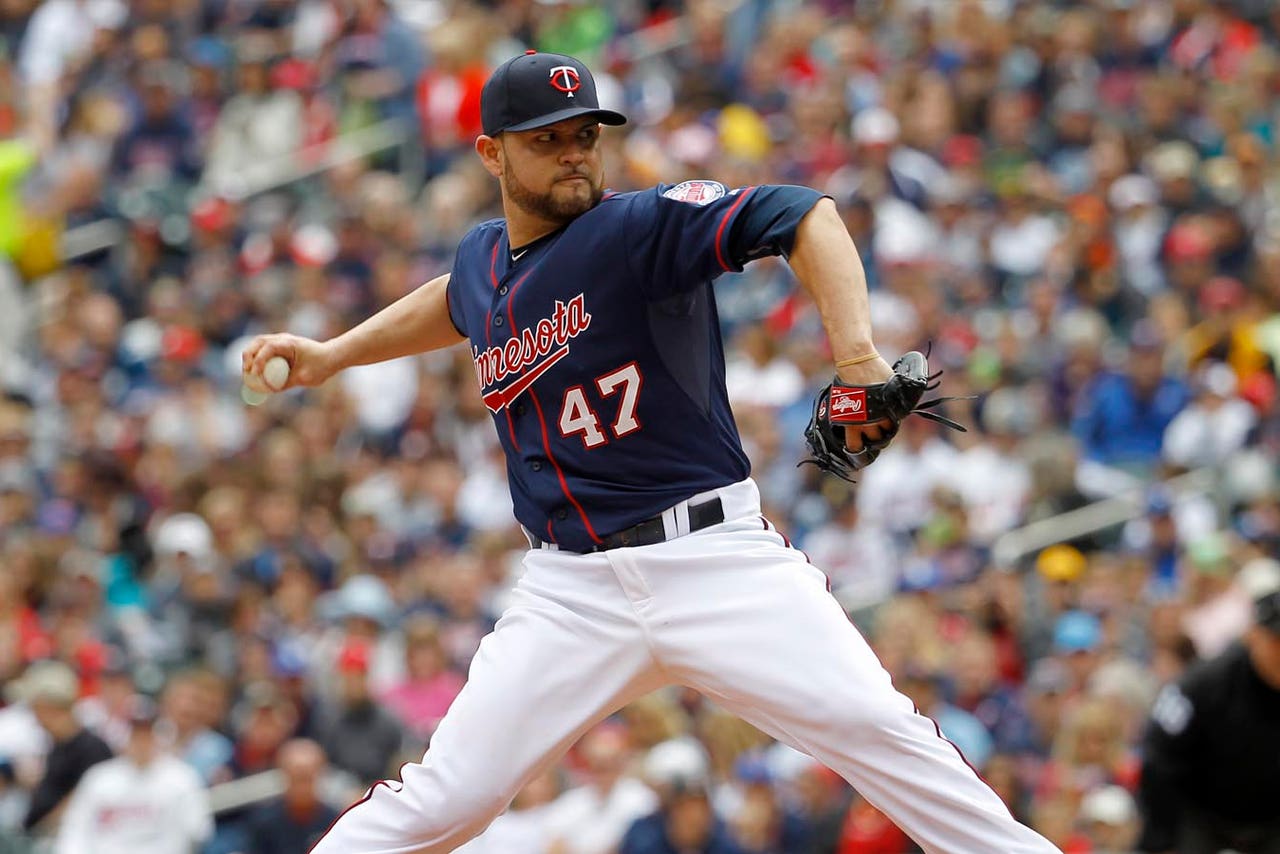 Given that they have the AL's second-best home record, the Central-champion Kansas City Royals insist they're going hard after home-field advantage throughout the playoffs.
A day after eliminating the Minnesota Twins from playoff contention, the visiting Royals can lock up the league's best record Sunday by closing out the regular season on a five-game winning streak.
Kansas City (94-67) kept the pressure on East-champ Toronto on Saturday by continuing its late surge with a 5-1 victory at Target Field. The Blue Jays couldn't keep pace later in the evening, falling one game behind Royals in the chase for home-field advantage in the postseason.
Toronto holds the tiebreaker between the teams, making Sunday's finale a must-win for Kansas City.
"(Sunday is) going to be a meaningful game," manager Ned Yost said. "We have to do everything we can to try to win."
Yost's club, which seeks its longest winning streak since Aug. 14-19, has gotten a 1.42 ERA from its starters over the past four games after they posted a 5.37 ERA during a 8-16 stretch.
The rotation has an 0.83 ERA during a five-game run at Target Field after Yordano Ventura allowed one run over seven innings Saturday. Ventura and Sunday's scheduled starter Johnny Cueto are lined up to pitch on normal rest for the first two games of the AL Division Series.
Cueto (3-7, 4.95 ERA) has gotten on track after posting a 9.57 ERA over a five-start losing streak, thanks in part to a slight change in the way Salvador Perez is setting up behind the plate. Since the 6-foot-3 catcher has gone to a low target, Cueto has put up a 3.60 ERA in three starts.
In his only start against the Twins this season, the right-hander gave up one run and four hits while striking out eight over eight innings in a 2-1 win July 1, when he was still with Cincinnati.
Minnesota (83-78), which was officially eliminated Saturday, has totaled two runs while going 2 for 11 with runners in scoring position in losing the first two games of the series.
"The curtain came down so to speak, but it was a pretty good show," manager Paul Molitor said. "Some of the acts were a little sketchy at times and we tried to move on to the next scene."
Kyle Gibson was scheduled to pitch on short rest if the Twins were still in playoff contention. But now they'll give the ball to Ricky Nolasco (5-1, 5.97), who makes his first start since May 31.
The right-hander had ankle surgery in July before working his way back to pitch two innings of relief Sept. 30. He'll get a chance to end on a positive note despite working on a strict pitch count.
Nolasco has gone 2-1 with a 3.15 ERA in three career home starts against the Royals. Eric Hosmer and Ben Zobrist have both gone 5 for 10 lifetime versus Nolasco, and Alcides Escobar is 7 for 17.
Lorenzo Cain, who missed the previous two games after fouling a ball off his knee, went 3 for 4 with two doubles Saturday. He's batting .362 with 11 RBI in 16 meetings with Minnesota this season.
This could be the last career game for Torii Hunter, who has not decided whether he'll return next season. The 40-year-old Hunter, a 19-year veteran, is batting .240 with 22 home runs and 81 RBI in 139 games.
---