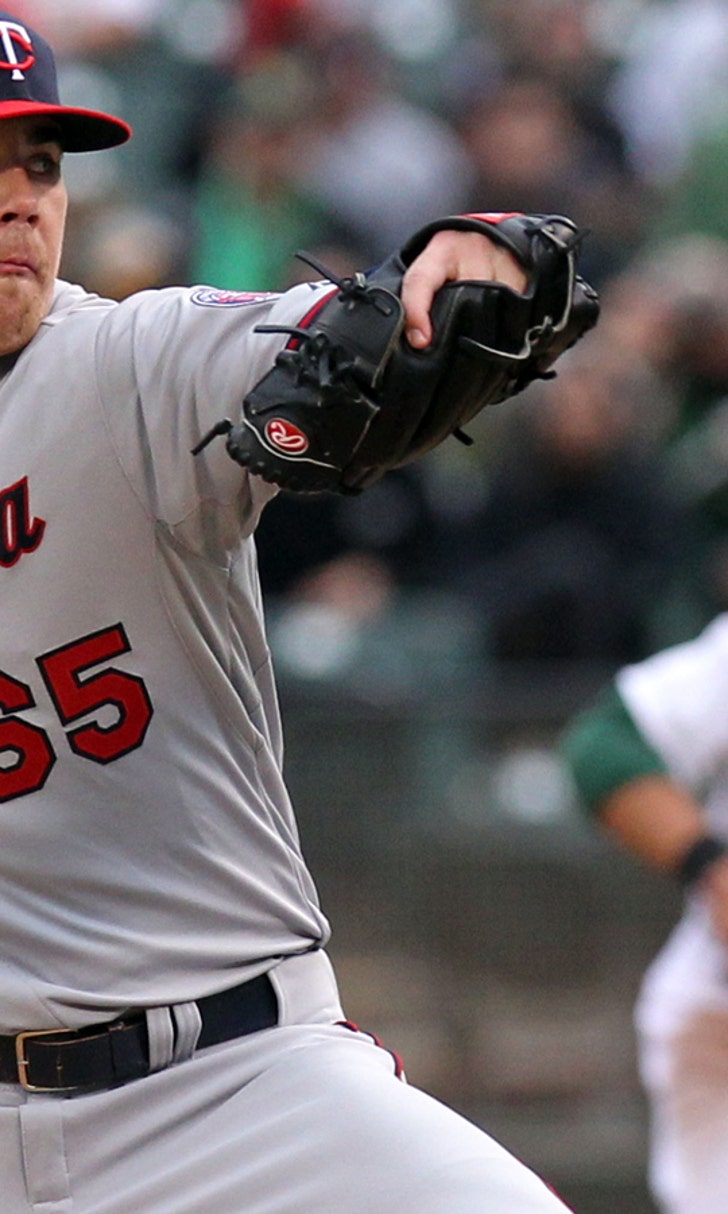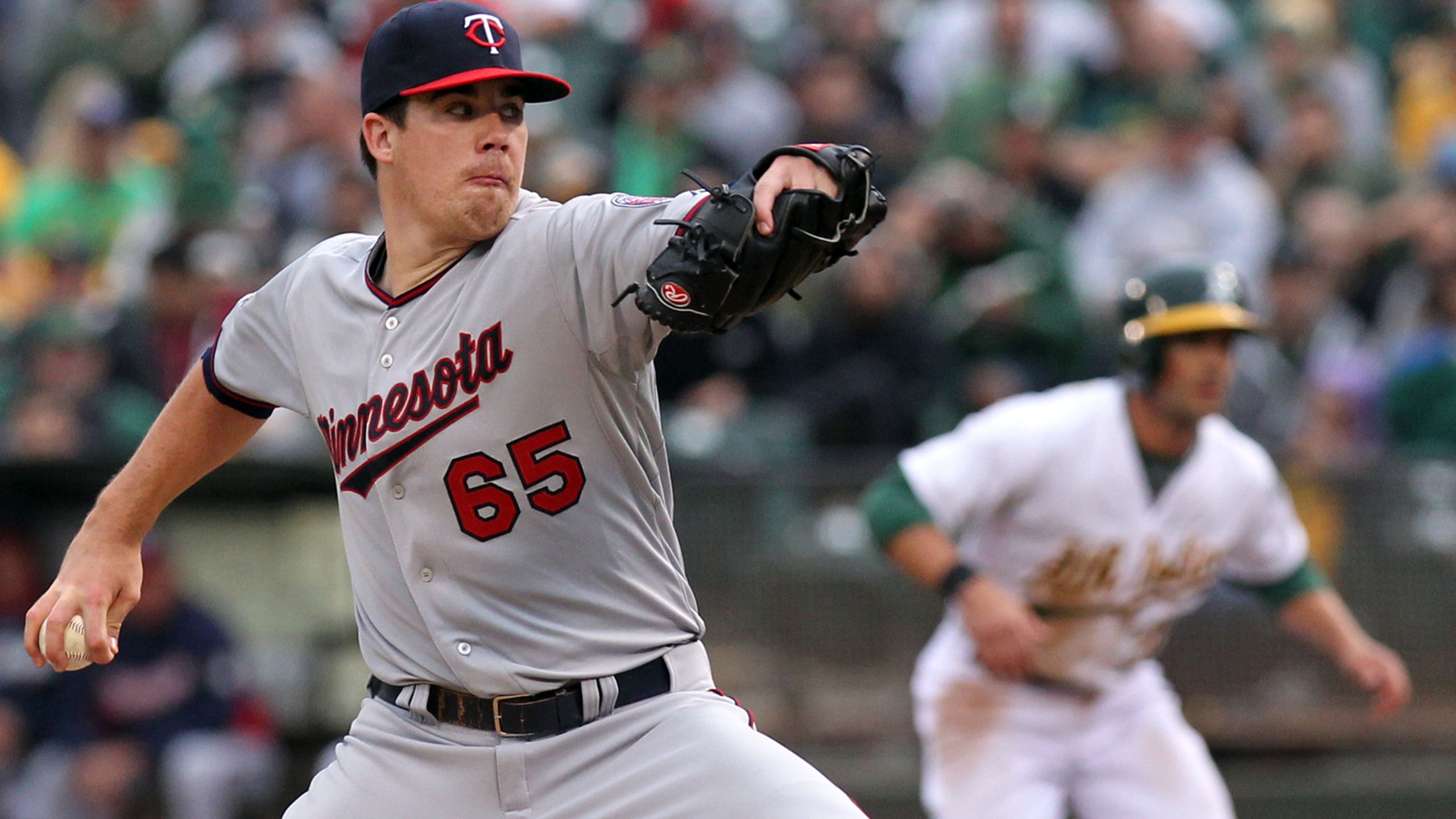 Twins rookie May endures unfortunate debut
BY foxsports • August 10, 2014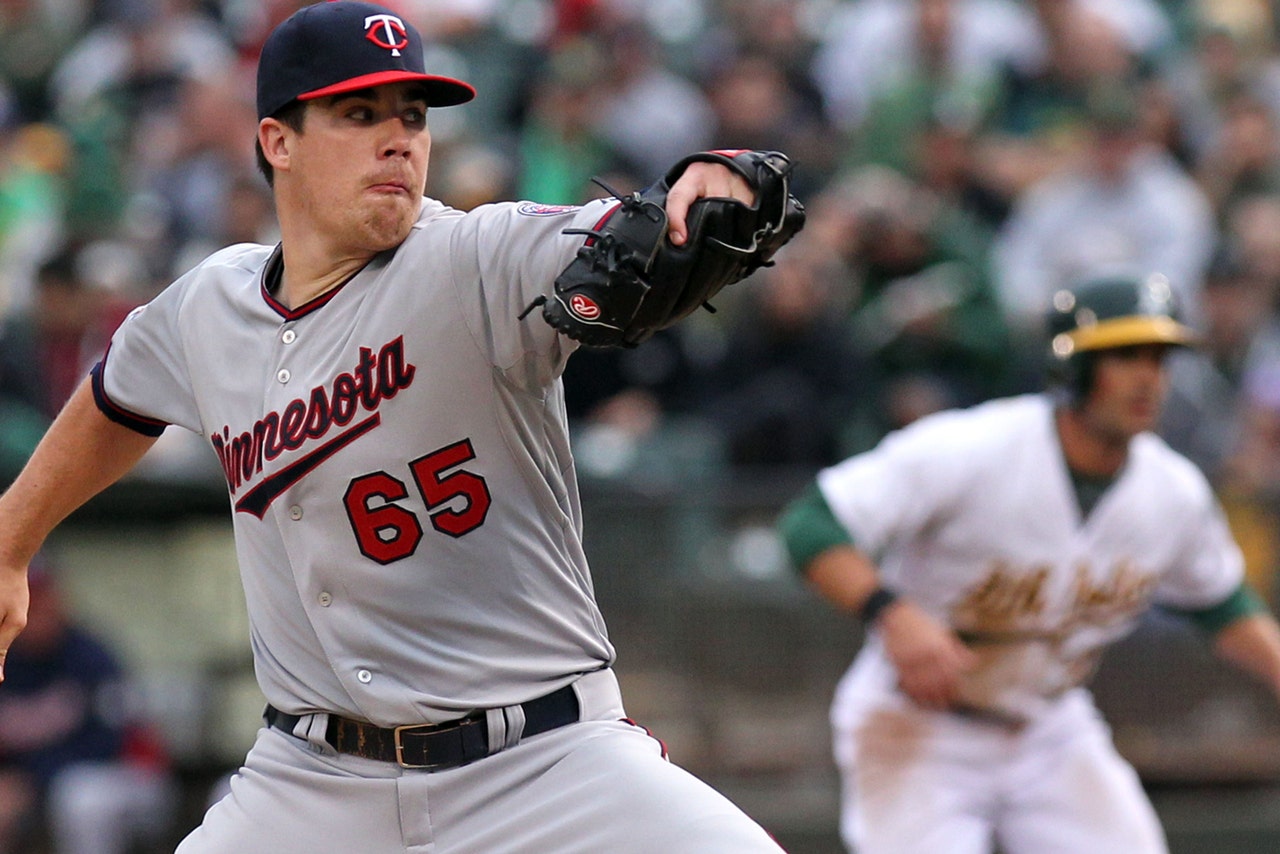 Trevor May probably couldn't have envisioned a more disappointing Twins debut than what took place Saturday in Oakland.
Minnesota's right-hander made his first big-league start against the A's at O.co Coliseum, but the outing didn't last long. May walked seven batters in just two innings as his first night in a big-league uniform did not have a storybook ending.
With Twins fans anxiously awaiting this night, the hopes were high that May could translate his Triple-A success to the majors. Whatever the reason, May couldn't live up to those lofty expectations as he was on the hook for the loss in the Twins' 9-4 defeat. On top of his seven walks, he gave up three hits and four runs and needed 63 pitches to get through two innings.
"Our kid just had a hard time," said Twins manager Ron Gardenhire. "He just couldn't gather himself enough."
May's first pitch of the night yielded an out off the bat of Coco Crisp, a seemingly good omen for the 24-year-old Twins rookie. But the night went downhill from there, and fast. He gave up a base hit to former Minnesota outfielder Sam Fuld, and Josh Donaldson doubled to end a six-pitch at-bat. May then walked Brandon Moss on four pitches to load the bases, and with nowhere to put Derek Norris, May walked him, too.
The 1-0 lead May was handed in the top of the first inning disappeared before May could record the second out of his debut. He eventually escaped the inning with just the one A's run on the board, thanks to a throw by left fielder Josh Willingham on Josh Reddick's fly ball out that nabbed Donaldson at the plate. But May's evening was about to get much worse.
After May retired the first two Oakland batters in the bottom of the second inning, he simply couldn't find the strike zone. He walked Eric Sogard, Crisp and Fuld in succession to load the bases with two outs. Donaldson then drove in a pair of runs with a base hit, and May followed that up with another walk to Moss to load the bases. Norris worked another walk from May to bring in a run to put Oakland up 4-1 before May finally got out of the inning with the bases loaded.
That was it for May in his debut. Two innings, seven walks, one loss.
"There was some excitement, some getting used to the ball, all kinds of stuff," May said. "But at the end of the day, there's no excuse for not making pitches when you need to and not executing and not being able to follow your plan when you're executing. That's the result you'll get."
There's plenty of historical context surrounding May's debut. According to the play index on baseball-reference.com, only two other pitchers since 1914 issued seven or more walks in two or fewer innings in their major-league debut: Yankees pitcher Steve Adkins -- who walked eight in 1 1/3 hitless innings in 1990 -- and the Philadelphia Athletics' Frank Fahey back in 1918. May also becomes the first Twins pitcher to walk seven batters in a game since Francisco Liriano did so in 2011 against Boston.
Control has never been May's strongest suit. In 17 starts for Triple-A Rochester this year, he averaged 3.5 walks per nine innings -- and had three outings with four walks issued. Throughout his seven seasons in the minors, May walked an average of 4.4 batters per nine innings.
May's career high for walks in a game during his minor league days was eight, which occurred with Double-A Reading in 2012 in the Phillies' organization. His seven walks Saturday were certainly not what May wanted to accomplish in his first start in the majors after posting a 2.93 ERA this year with Rochester.
For as rough as Saturday's debut was, it sounds as if May will get another chance to redeem himself when his spot in the rotation comes up next.
"He just didn't have it. One of those nights," Gardenhire said. "We'll let him try it again here when his time's up the next time. . . . When you get in the big leagues, it's a different feeling than being anywhere else when you pitch. You've just got to be able to regroup and gather yourself a little bit. He just couldn't get it; he couldn't find the strike zone. A tough night for him. He'll be OK."
FOX Sports North's Marney Gellner contributed to this report.
Follow Tyler Mason on Twitter
---