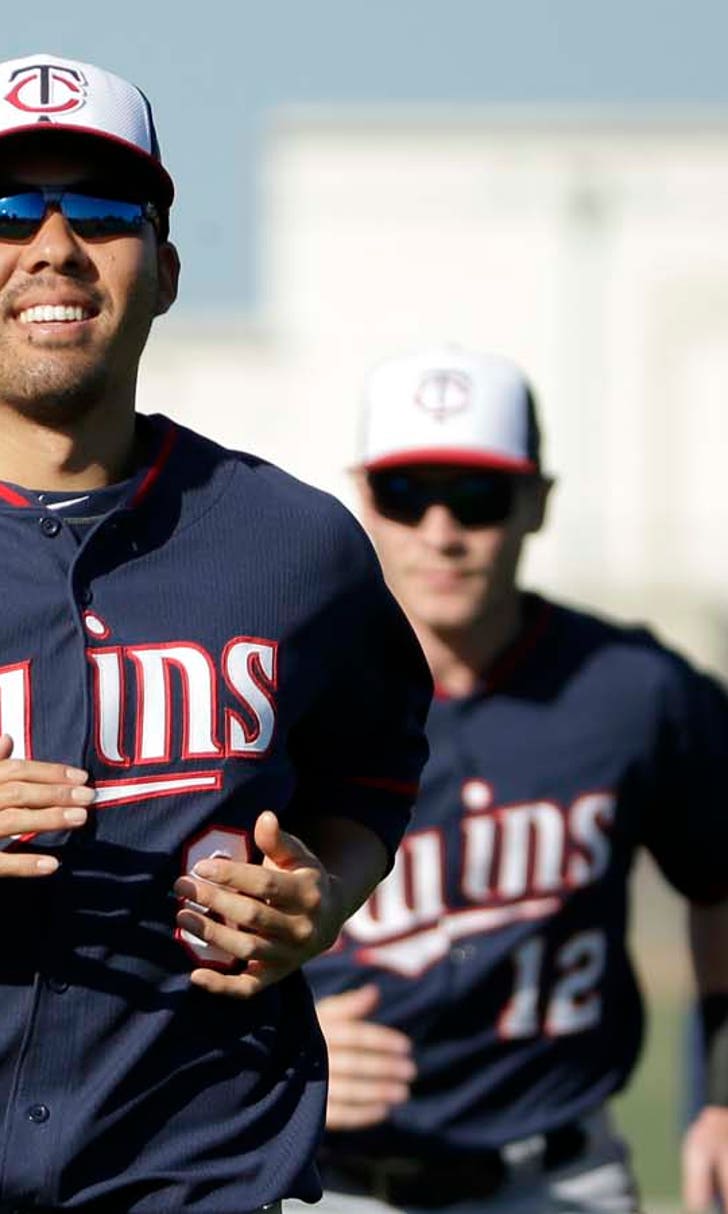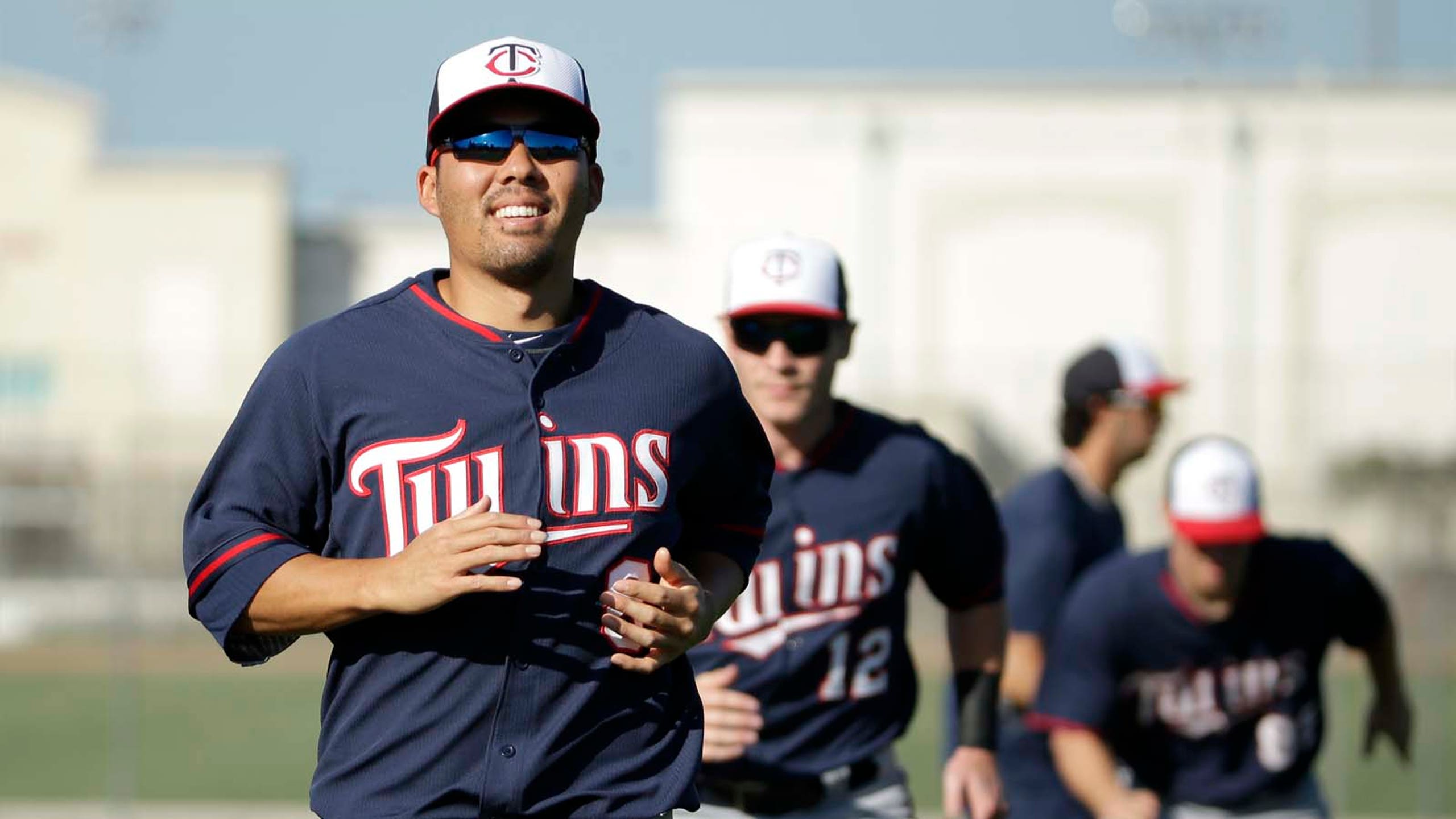 Twins 2014 positional preview: Catcher
BY foxsports • March 20, 2014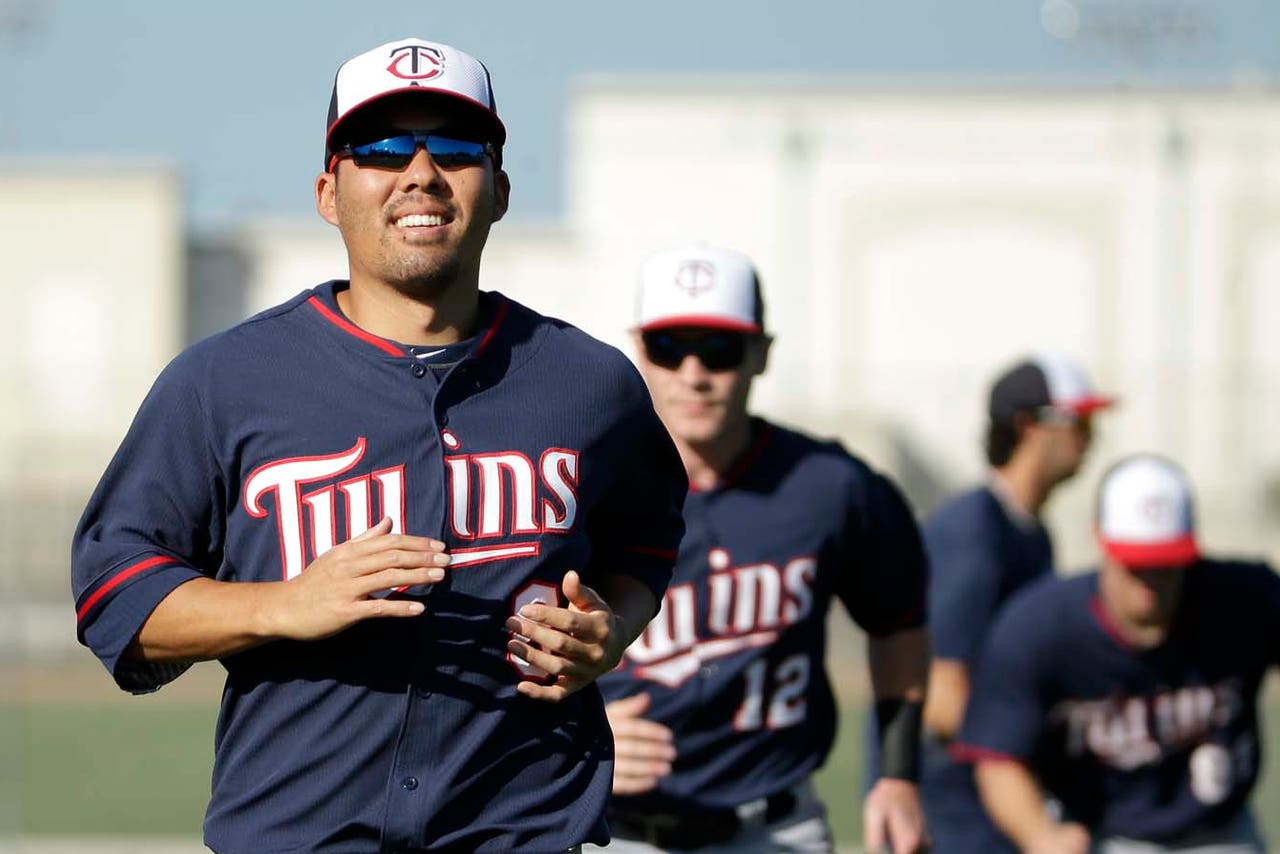 This is the third installment of a nine-part series previewing each position for the Minnesota Twins leading up to Opening Day. The third preview takes a look at Minnesota's catchers, which for the first time in a long time does not include Joe Mauer.
KEY BACKUPS
Josmil Pinto (.342/.398/.566, 4 HR, 12 RBI in 21 games) Chris Herrmann (.204/.286/.325, 4 HR, 18 RBI in 57 games)
2013 IN REVIEW
Joe Mauer earned his sixth All-Star appearance as the Twins' catcher and also won his fifth Silver Slugger Award after batting .324 in 113 games. He also hit 11 home runs, the third-most of his 10-year career. But Mauer took a foul tip off his mask on Aug. 19 against the New York Mets and did not play again the remainder of the season after suffering a concussion. The injury prompted Mauer to change positions as he announced this winter that he will now play first base full-time and will hang up his catcher's gear for good.
While Mauer caught 73 games in 2013, Minnesota also used catcher Ryan Doumit behind the plate for 43 games. In his second year with the Twins, Doumit hit .247 with 14 home runs and 55 RBI in 135 games, many of those coming as either a designated hitter or outfielder. Minnesota traded Doumit in the offseason, though, to the Atlanta Braves in exchange for pitcher Sean Gilmartin, meaning the Twins' top two catchers from 2013 will not be behind the plate for Minnesota in 2014.
In 2013 the Twins saw the emergence of Pinto, a 24-year-old Venezuela native who made his major-league debut as a September call-up. Though it came in a small sample size of just 21 games, Pinto was impressive with the bat. His defense, however, remains a work in progress, perhaps the biggest reason the Twins don't feel he's ready yet to be an everyday catcher.
Minnesota also used Chris Herrmann for 23 starts at catcher. The versatile Herrmann didn't put up the same offensive numbers as Pinto, but he also made 15 starts in the outfield and is a bit more polished defensively. Eric Fryer also caught four games as a September call-up.
2014 OUTLOOK
With Mauer making the move to first base, the Twins needed to find a veteran catcher to fill the void the six-time All-Star left behind. Minnesota went out and signed Suzuki to a one-year, $2.75 million contract in December. Suzuki spent most of his seven-year big league career with Oakland but also played with the Washington Nationals for parts of the 2012 and 2013 seasons before re-joining the A's late last year.
Suzuki admits he isn't here to replace Mauer, and no one is expecting the newest Twins catcher to put up the same type of offensive numbers as the old one. Suzuki's power numbers have been down the past few seasons after hitting 14 home runs in 2011. He hit just six in 2012 and five combined last year between the Nationals and A's. But Minnesota believes Suzuki will be a solid defensive catcher and will excel at calling the pitching staff (which includes two new pitchers in the rotation). Suzuki had one of his best seasons behind the plate last year in terms of throwing out base runners. He nabbed 33 percent of potential base stealers in 2013, the second-best mark of his career.
Apart from Suzuki, the question in spring training that still has yet to be answered is which catcher will be Suzuki's backup. Pinto brings more offensively than Herrman, but the former is also a bit more raw and inexperienced defensively than the latter. If Pinto does break camp with the Twins, he'll have the chance to work side-by-side with Suzuki (and coach and former catcher Terry Steinbach) on a daily basis and learn from the veteran catcher. If Herrmann is the choice, there's a chance he'll play outfield on a number of the days when he's not backing up Suzuki. Either way, the Twins have made it pretty clear that Suzuki will be the team's No. 1 catcher in the 2014 season.
KEY TO SUCCESS
Don't try to be Joe Mauer. It might sound odd to say the Twins' catchers shouldn't try to be Mauer, but the things Mauer did with the bat were rarely, if ever, done by catchers throughout the course of baseball history. There's no reason to expect Suzuki, Pinto, Herrmann, or any combination of catchers can replicate the offensive success that Mauer had. Instead of focusing on trying to fill Mauer's shoes, Suzuki and Co. need to do what they've done throughout their careers that's helped them get to this level. It's equally as important for Minnesota's catchers to be solid defensively and built a solid rapport with the pitching staff to help get the Twins' starting pitchers deep into games.
Follow Tyler Mason on Twitter
---