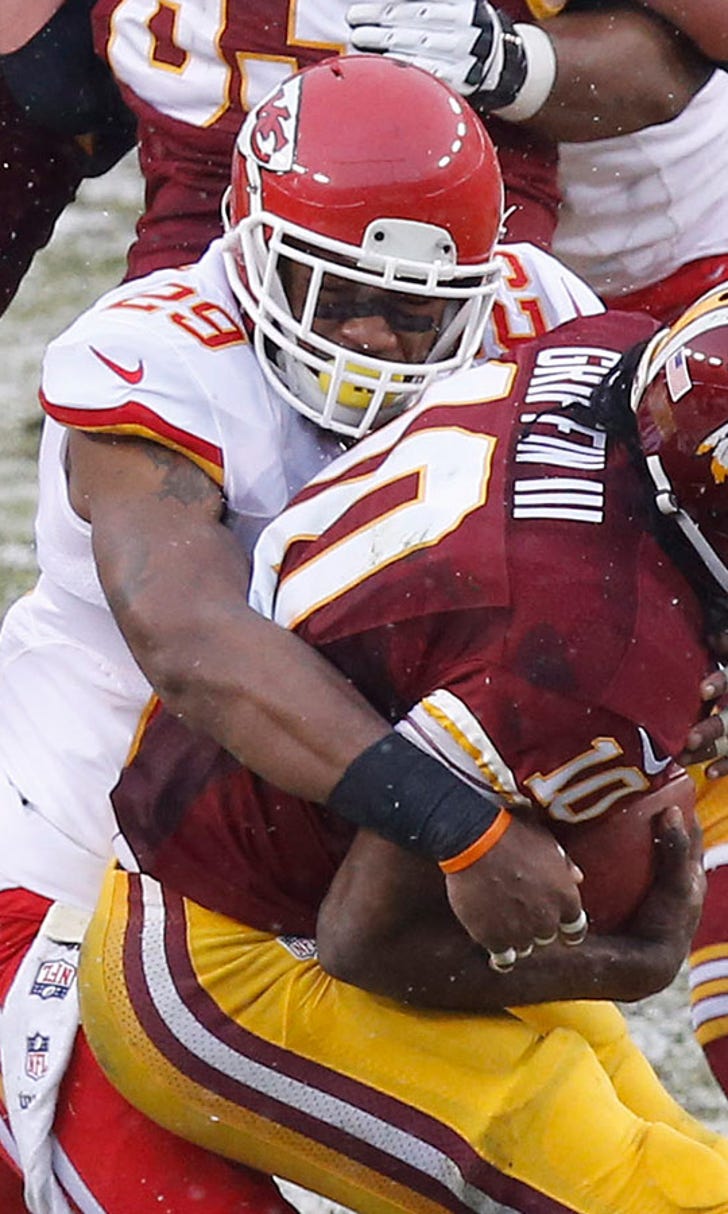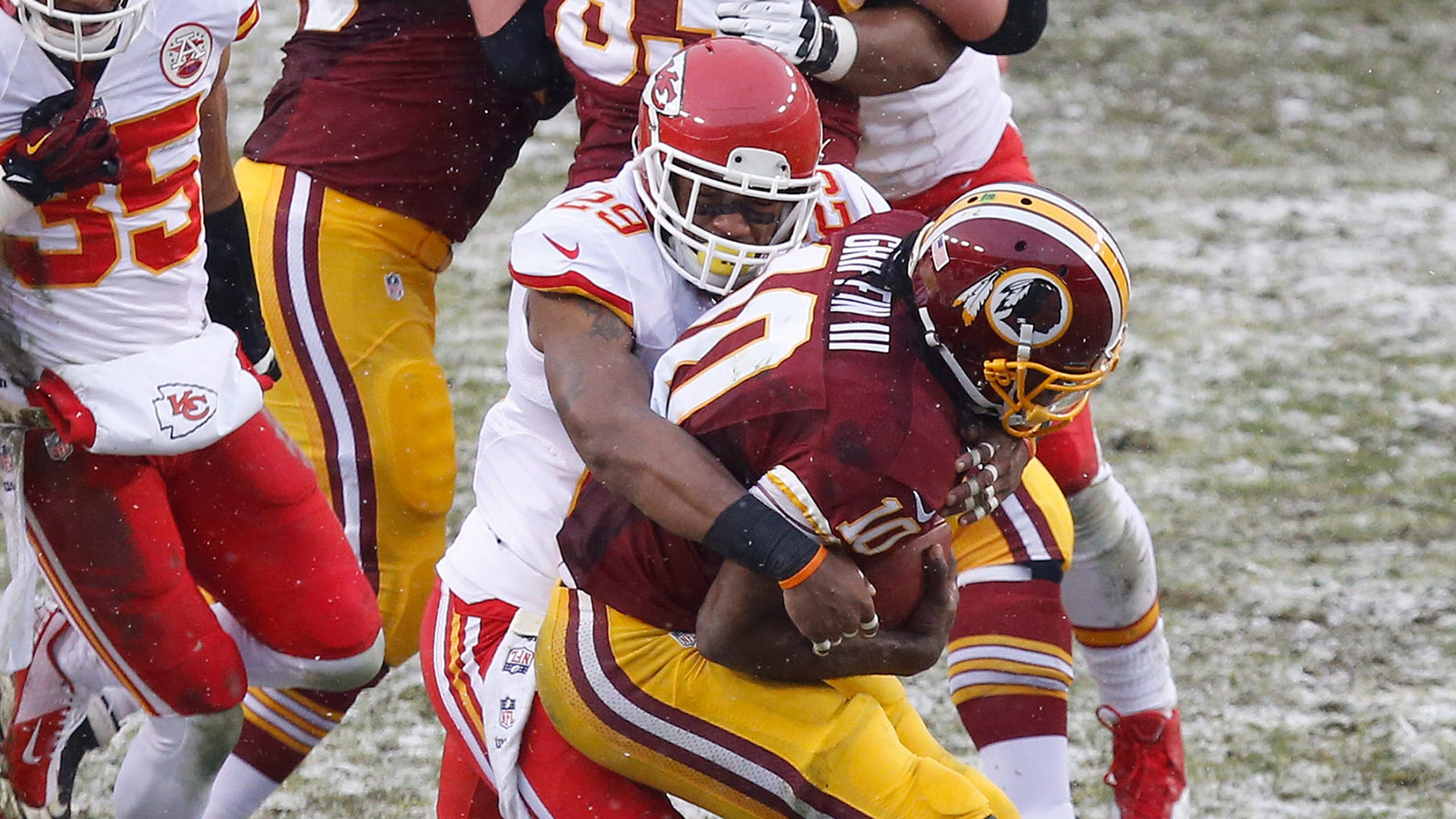 Trust in Sutton: Chiefs' pass rush never really left
BY foxsports • December 13, 2013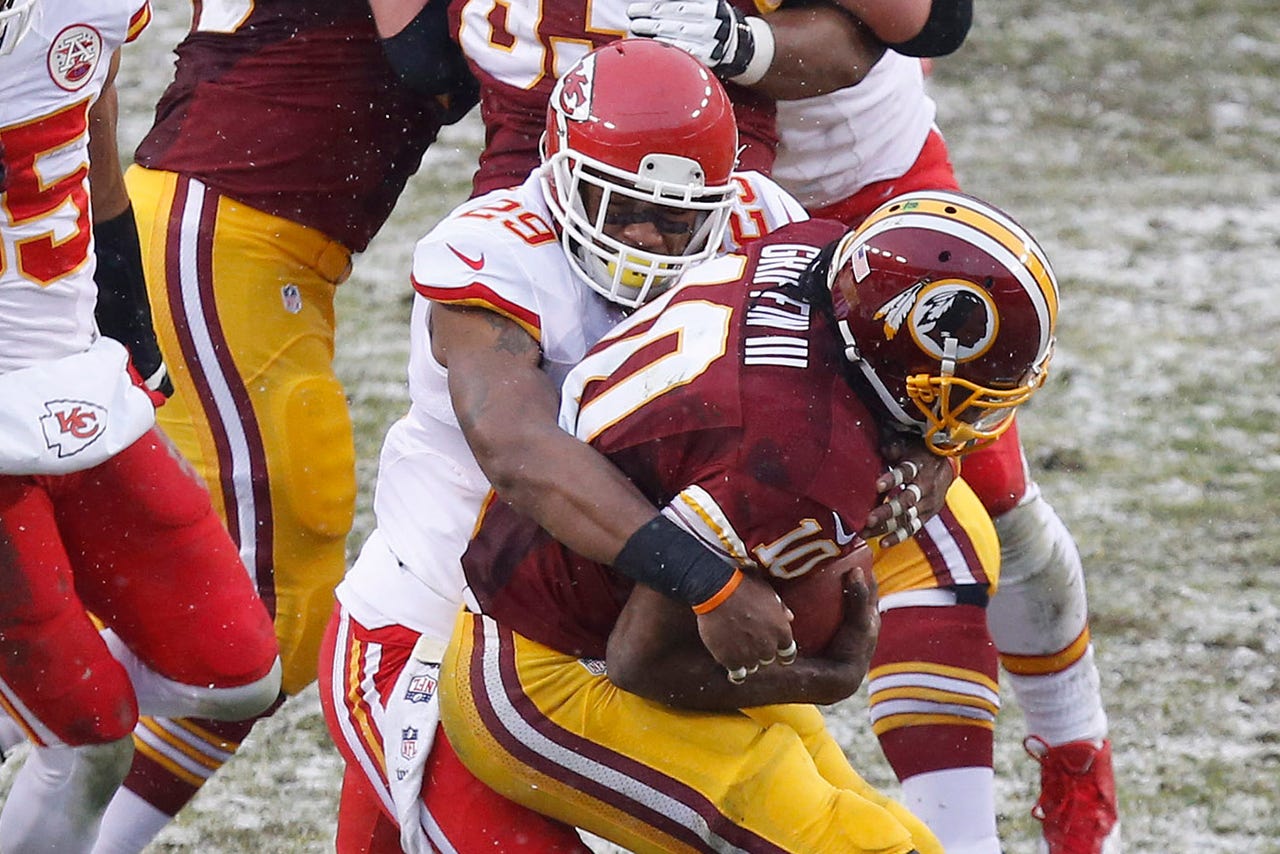 KANSAS CITY, Mo. --Five things to consider on the current state of the Chiefs.

WHAT A RUSH

Of course there has been much panic in these parts about what has been perceived as the Chiefs' incredibly shrinking pass rush in recent weeks.

Those concerns seem to have been alleviated by the Chiefs' six-sack performance against the Redskins.

But I believed defensive coordinator Bob Sutton when he reiterated this week that sack totals are often misleading. Sutton again emphasized that the Chiefs' pass rush really hasn't changed, and it certainly didn't suddenly become dominating again Sunday.

What really happened Sunday was that the Chiefs finally faced a quarterback who wasn't named Peyton Manning or Philip Rivers. Let's face it, Washington's Robert Griffin III doesn't have nearly the quick release of either Manning or Rivers, and that split-second pause in release is often just enough to create a sack.

"Pass rush is, I use the word click," Sutton said. "You're a click away a lot of times and whether it's a matter of getting off your blocks a little better or making a better move or covering a receiver a little longer, or the quarterback holds the ball longer -- those are the things that change pass rush.

"Our energy in rushing hasn't changed in rushing over these last three or four weeks when we weren't getting a lot of sacks. We were still rushing hard, we were still pressuring. Like I said a couple of times, when we were playing Denver we had three or four times where there were free rushers (to the passer) and they just got rid of the ball quick. Then, sometimes it's just, like I said, just a click away and you make that play, which we did Sunday."

BEEFING UP

We can pretty much say that tackle Eric Fisher, the top pick of the draft, has been decent -- not spectacular -- in his rookie season.

And one thing that even he thinks will elevate his game to the next level will be a long off-season in the weight room.

Fisher says he must get stronger to compete in the big boys league.

"Getting stronger will just give me that much more of an anchor, really locking down those power guys," he said. "There's different kinds of rushers in this league and the power rush is probably the thing I'm working on the most. I'm working on that every day."

A WORD FROM THE GURU

Special teams coach Dave Toub had some pressure when he arrived in Kansas City, having to live up to his reputation as a special teams genius who excelled all those years in Chicago.

But even he didn't expect his special teams to be this good this fast -- they lead the entire NFL with four returns for touchdowns.

"I'm happy the way we've developed," he said. "We've developed probably a little faster than you would have imagined. A lot has to do with Andy Reid and how he established how important special teams were in practice and how it can impact the game.

"The guys really bought in. They bought in at training camp. Now it has kind of snowballed for us."

NOT SENTIMENTAL

Quarterback Alex Smith, a former 49er, will be making his first trek back to the Bay Area this weekend when the Chiefs travel to Oakland.

But he's not exactly getting teary-eyed.

"Yeah, I mean it's a different part of the Bay," he said. "And you know, I really haven't even thought about it….It's a division game and that kind of out-plays all of the stuff."

STAY CALM

Yes, that was a rather shocking upset Thursday night in Denver, but as my esteemed colleague Sean Keeler points out, don't start getting all dreamy-eyed about the Chiefs winning the AFC West.

Yes, the Chiefs can pull back into a tie with the Broncos by beating Oakland on Sunday. And yes, the Chiefs certainly can close out the season by beating a flawed Indianapolis team and the unpredictable Chargers.

But as everyone in Kansas City knows, the Broncos have the tie-breaker over the Chiefs, meaning the Broncos would have to slip again in their final two games. That's not likely since they'll be playing at Houston and at Oakland -- two teams that have been making off-season plans for weeks now.

You can follow Jeffrey Flanagan on Twitter @jflanagankc or email jeffreyflanagan6@gmail.com.
---