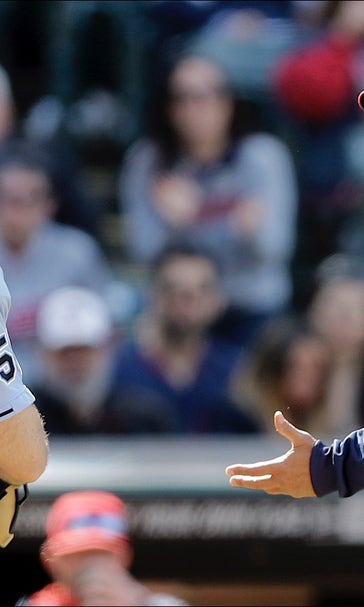 Tribe continue uphill climb against left-handers in White Sox series
April 14, 2015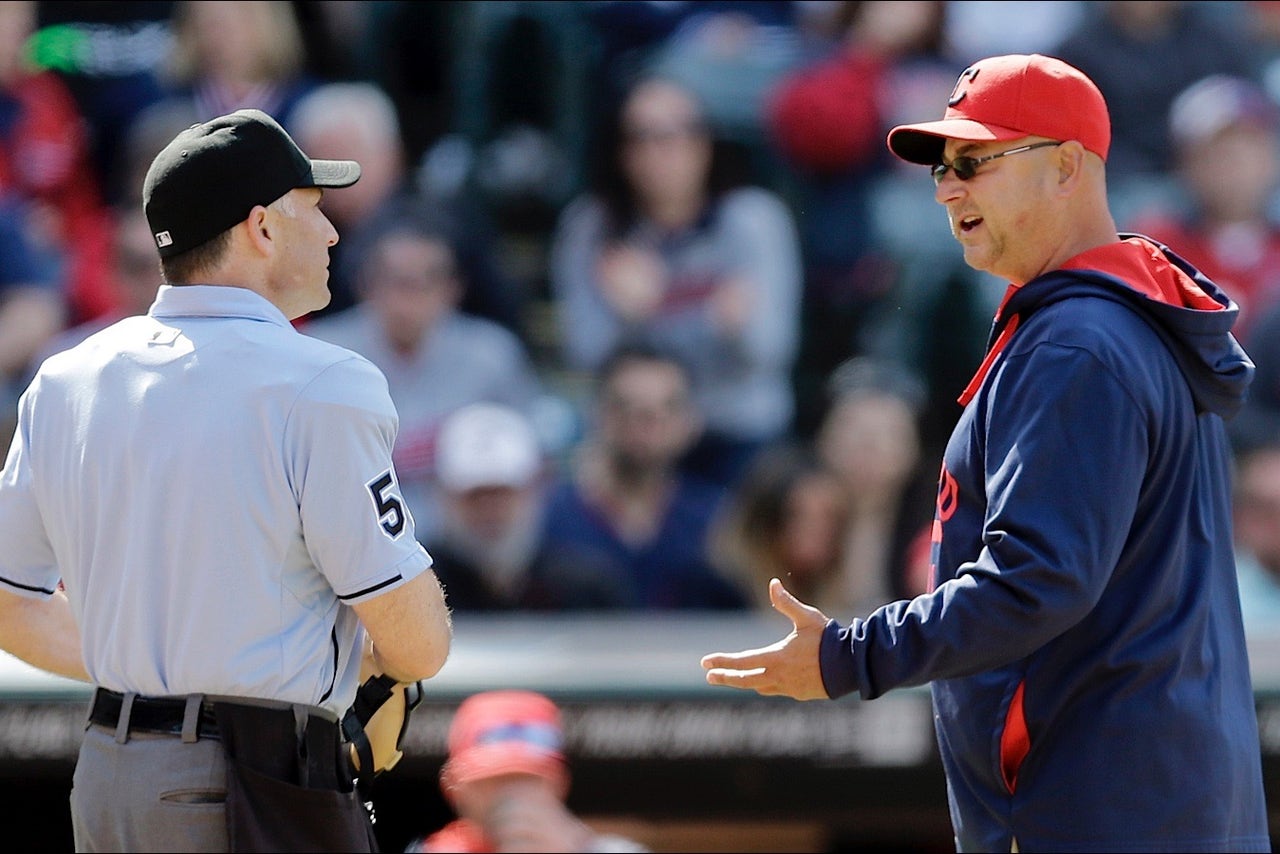 CLEVELAND -- Teams normally aren't fans of a lot of off days early in the season, but for the Indians Monday's came just at the right time after being swept by Detroit.
Hopefully on the day off the Tribe figured out a way to have success against left-handers.
After going 25-25 against lefties last year, the Indians are 0-3 this season. They will face two more during the brief series against the White Sox with Jose Quintana and John Danks taking the hill.
But as Ryan Raburn pointed out in a prescient quote during the Houston series, it's not just left-handers that the Indians have to worry about.
"We have to perform better against everyone. You just have to put it in the past and put together better at-bats," he said.
In 11 games against the Indians (nine starts), Quintana is 3-0 with a 3.24 ERA. In four games at Progressive Field, he has allowed just four earned runs in 23 2/3 innings. Against Danks the Indians have had better success as he is 5-11 with a 5.10 ERA in 22 starts.
The Indians are batting .216 against left-handers, which is 10th in the American League. The White Sox have been worse as they have a .185 average, which is 12th. Raburn, who is usually in the lineup against left-handers, had two hits and two RBI on Sunday and Jerry Sands, who was brought up because of his right-handed power, had two doubles and four RBI on Saturday.
If there is any saving grace after being swept by Detroit, it is that the Indians have usually bounced back in the next series. After being swept at Detroit last September, the Indians went on to win six of their next seven.
Both teams have gotten off to rough starts at 2-4 after being predicted to contend for postseason berths. The White Sox were swept at Kansas City before taking two of three over the weekend to the Twins.
A split or a sweep of the two-game set would be beneficial considering that the Indians will embark on a nine-game road trip to Minnesota, Chicago and Detroit starting Friday.
"Some things have gone wrong but I think this is our time to shine. As an organization we'll figure out how to win games," Terry Francona said on Sunday. "I feel really strongly that this group we have will find a way to pick each other up and come through it."
Among other things to watch in the series:
SEEING THEM EARLY: The two teams will face each other nine times before Memorial Day (May 24) with the next seven taking place in Chicago. After going 17-2 against the White Sox in 2013 the Tribe was 10-9 last season, winning seven of the last nine.
ABREU LOVES THE PROG: White Sox slugger Jose Abreu had three home runs at Progressive Field last season, which tied with Detroit for the most at a road ballpark.
THE 2-3 PUNCH: Carlos Carrasco and Trevor Bauer will take the hill for the Indians after combining to pitch 12 1/3 innings of shutout ball in their starts last week at Houston. Carrasco and Bauer also became the first Tribe hurlers to throw back-to-back, double-digit strikeout games in April in 49 years.
---