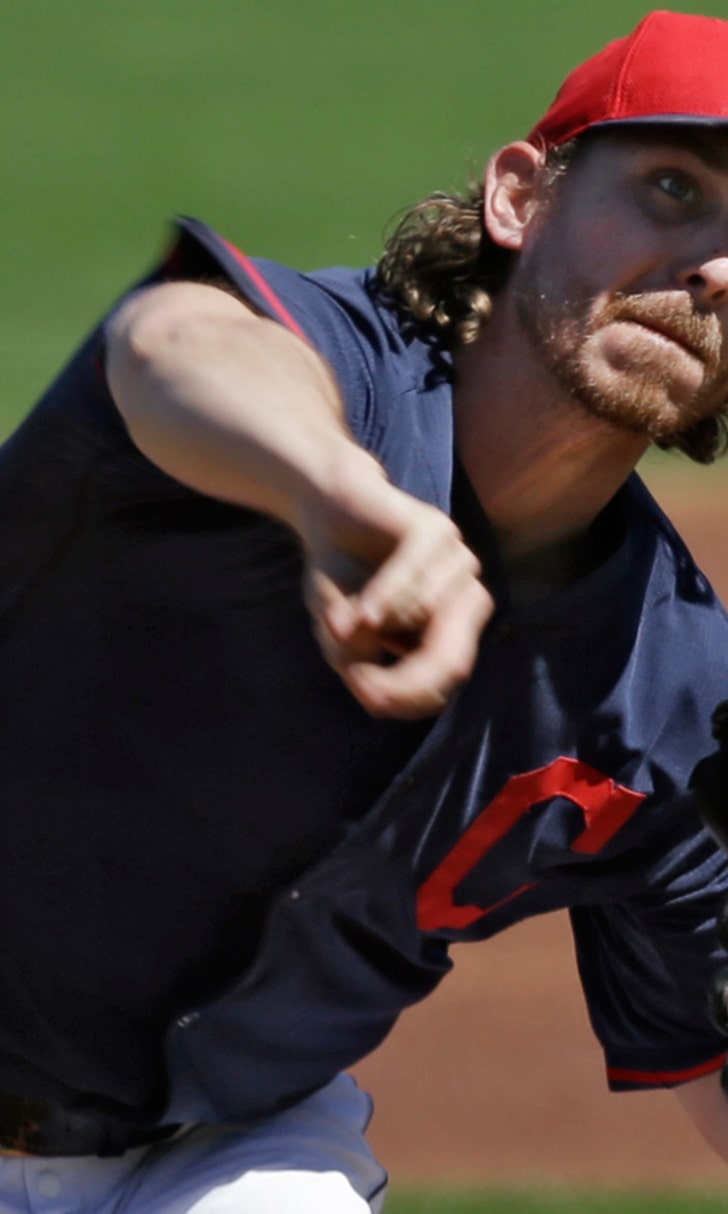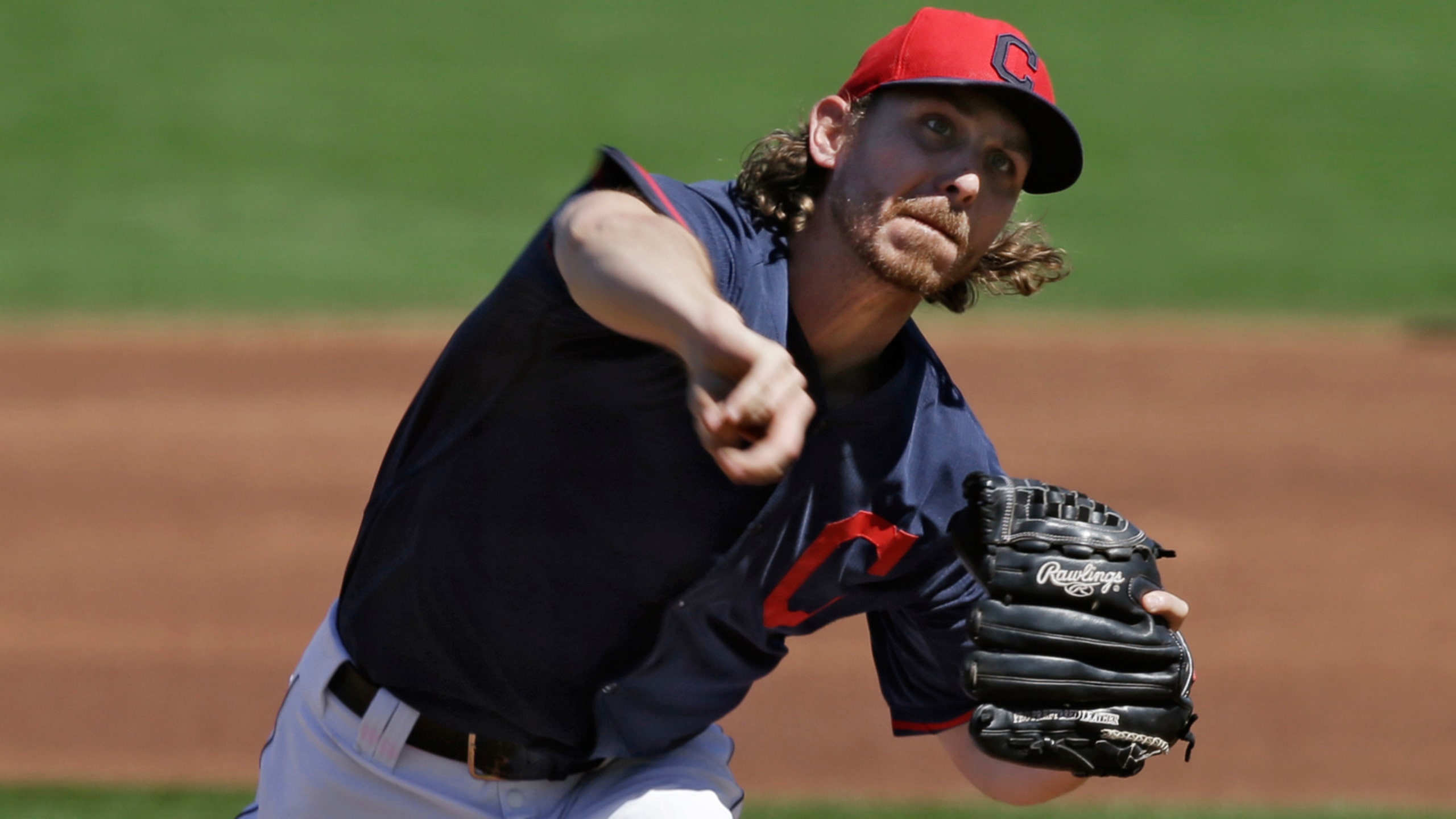 Tomlin goes five for Tribe in 2-2 tie
BY foxsports • March 14, 2014
GLENDALE, Ariz. (AP) -- Conor Gillaspie and Josh Phegley hit back-to-back homers for the Chicago White Sox on Friday in a 2-2 tie with the Cleveland Indians.
The game was called after nine innings.
Cleveland starter Josh Tomlin went five innings, his longest outing of the spring. He gave up four hits, including the two home runs with two outs in the fifth.
Gillaspie, acquired by the White Sox last spring from the San Francisco Giants, took over at third base last year. The former first-round pick hit 13 homers last season, though he ended the season with a .245 average after batting .311 in April.
"My goal was to not perceive so many game situations as super stressful. It can easily consume your life," Gillaspie said before the game. "I don't want to be like that. I spent too many years doing that."
Chicago's Dylan Axelrod, making his first start of the spring, pitched three innings. He walked two, gave up two hits and walked none.
David Cooper doubled and scored the Indians' first run in the seventh, and drove in the tying run in the eighth with a bases-loaded sacrifice fly against Daniel Webb.
Way 2 Opening Day
Preseason baseball LIVE on SportsTime Ohio
STARTING TIME
Indians: Tomlin walked nobody and struck out five in throwing 66 pitches. He retired the first eight batters before Phegley doubled. He was so efficient that he went back to the bullpen and threw 10 more pitches.
"I felt great," Tomlin said. I felt like I was locating the ball well -- fastball, cutter, changeup and curve. That was the main thing we wanted to execute today."
Tomlin had elbow surgery in 2012 and didn't pitch last year until August. He made a couple of appearances with the major league club in September. But his arm is in good shape now, he said.
Manager Terry Francona was also pleased with Tomlin's overall performance.
"His fastball was sharp, the breaking ball probably has a little bit more power to it than maybe in the past, which is a testament to his work ethic," Francona said. "Coming back from surgery and having a better breaking ball. He did really well."
White Sox: Axelrod feels as if he's in a familiar role this spring.
"I always feel like I'm the guy who has to prove himself," said the right-hander, signed by the White Sox out of the independent Frontier League. "I guess even now, I have a little more of the chip on my shoulder or something. I know I have to do the same thing I've always done and work real hard."
Erik Johnson, who is considered the favorite for the last spot in Chicago's rotation, worked five innings in a minor league game.
"I thought I could have worked ahead a lot more," Johnson said. "The curveball could have been thrown for more strikes."
TRAINER'S ROOM
White Sox: Manager Robin Ventura said infielder Jeff Keppinger is not able to throw yet. Keppinger has been getting some at-bats at DH, but with Jose Abreu, Adam Dunn and Paul Konerko already having to share first base and DH, Keppinger's limitations are potentially a concern.
"It's hard to set your roster," Ventura said. "Once he gets healthy, we'll have a better idea about that."
Abreu has had some ankle soreness, and played Friday with his ankles heavily taped.
"It looked worse a few days ago. He looks better and is running better," Ventura said. Abreu moved well in the field on Friday and doubled in three at-bats.
ACES UP
Chicago's Chris Sale is scheduled to start Saturday night against the Dodgers and Clayton Kershaw.
---