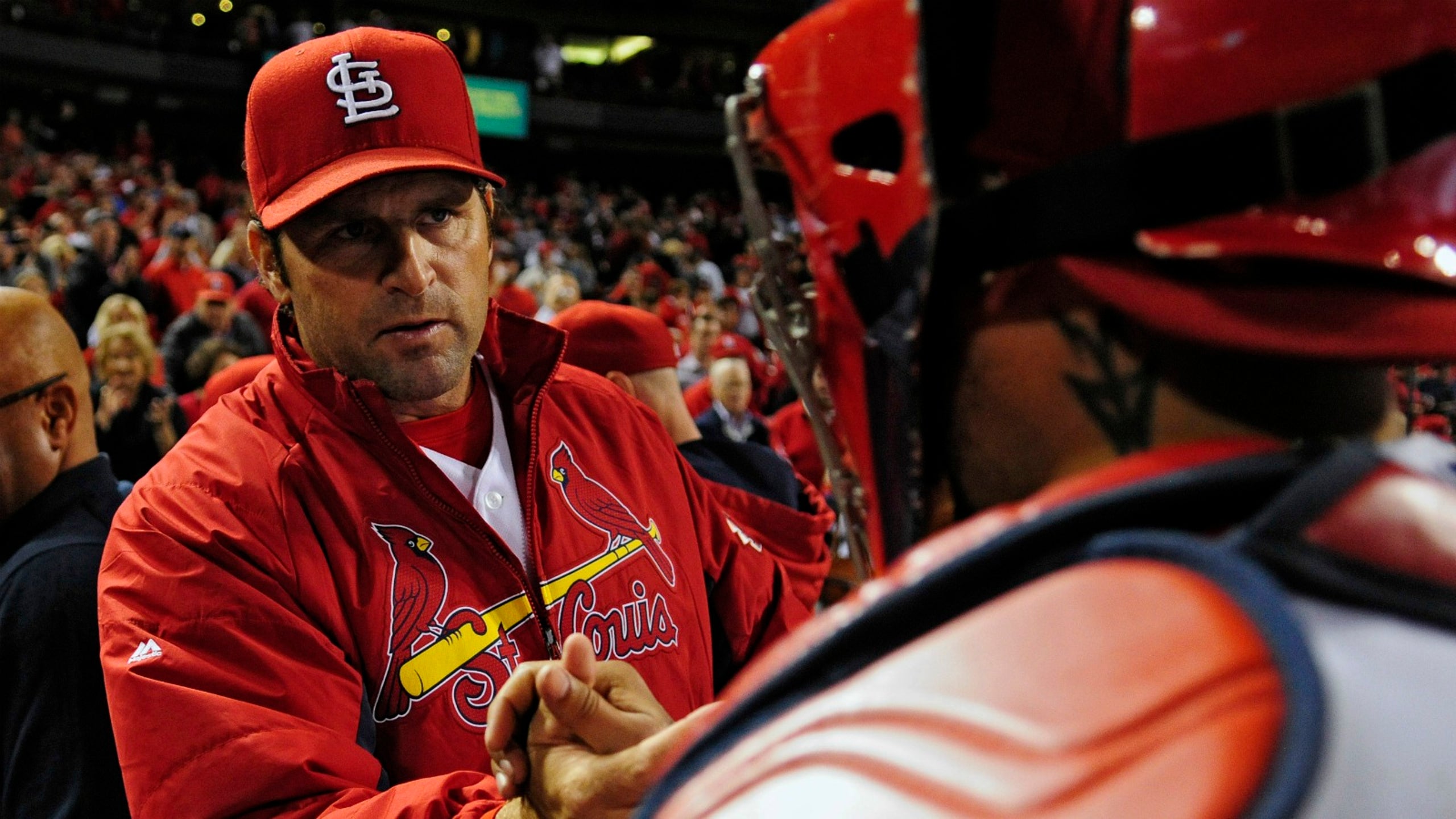 Time spent behind the plate gives Matheny special appreciation for league's elite catchers
BY foxsports • June 14, 2015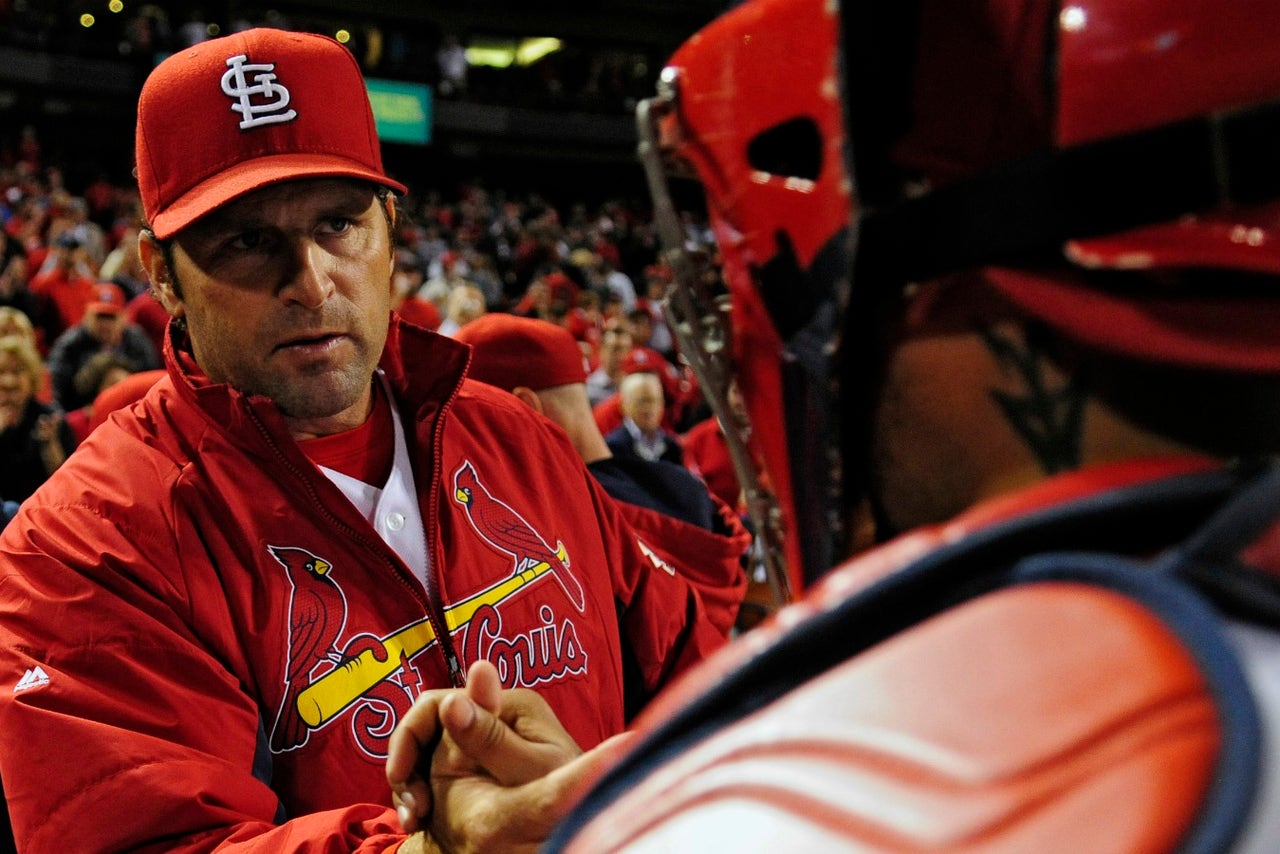 ST. LOUIS -- Catchers will always hold a special place in the heart and eyes of the Cardinals' current manager.
Mike Matheny says he often gets some extra respect from opposing catchers, and they're the players he's most likely to talk to if he makes the trip across the diamond to the third-base dugout before the game. His 13 seasons as a major league catcher make him part of a special fraternity and also bring an undeniable influence to how he watches the game.
"I can't not watch it, mostly because it's such an important part of the game," Matheny says. "You can learn so much, even as a manager watching what's going on back there to maybe help what's going on defensively, how they may be pitching a guy, what they're going to do on specific plays."
Of course, he has plenty of other responsibilities as well, which is why he won't put too much thought into specifics such as what a catcher might call next, unless it's critical to a game situation. But Matheny notices the little things the more elite signal callers do to separate themselves from the rest.
He recognizes the opportunity to see one of those this weekend in Royals catcher Salvador Perez, who hit a solo home run off Tyler Lyons on Saturday. Matheny says he talked with Perez and admires how conscientious and aggressive he is behind the plate.
Many of those same characteristics can be found in watching Yadier Molina, which may explain why the Cardinals' catcher has been somewhat of a mentor to Perez and even has Salvy's jersey hanging in his locker this weekend. Matheny says Molina leads behind the plate in a variety of ways, including an intentionality and demonstrativeness when calling certain pitches that just isn't found in younger catchers.
"That's like graduate work," Matheny says. "They're still finishing their 101 courses. They're not ready for that stuff yet and that's part of the duty and having Yadi and having the ability to have a couple guys on the bench to say, 'You guys realize what kind of schooling you can get right here if you really pay attention?'"
He makes sure backup catchers Tony Cruz and Ed Easley are paying attention, just as Molina watched closely when Matheny worked behind the plate.
Watch the Missouri Lottery Cardinals Live postgame show on FOX Sports Midwest after every St. Louis Cardinals postseason game.
Bullpen on another hot streak
The Cardinals' starters have found success recently going deep into games and eating up the bulk of the innings.
But no matter what role they need to play, the St. Louis relievers always seem to get the job done. They've given up only one run in 26 1/3 innings since May 31, and the lone run merely extended Colorado's lead to 11-3 in a rare blowout loss for the Cardinals last Monday.
"Yes, the starting rotation and after that the bullpen coming together, guys figuring out their roles and when Jordan Walden goes down that leaves a big void," Matheny says. "We've had some different guys step up and do a real nice job figuring out how to make that happen."
Only the Royals have a better bullpen ERA this season than the 1.93 mark posted by the Cardinals in 182 innings.
You can follow Luke Thompson on Twitter at @FS_LukeT or email him at lukegthompson87@gmail.com.
---