Evan Longoria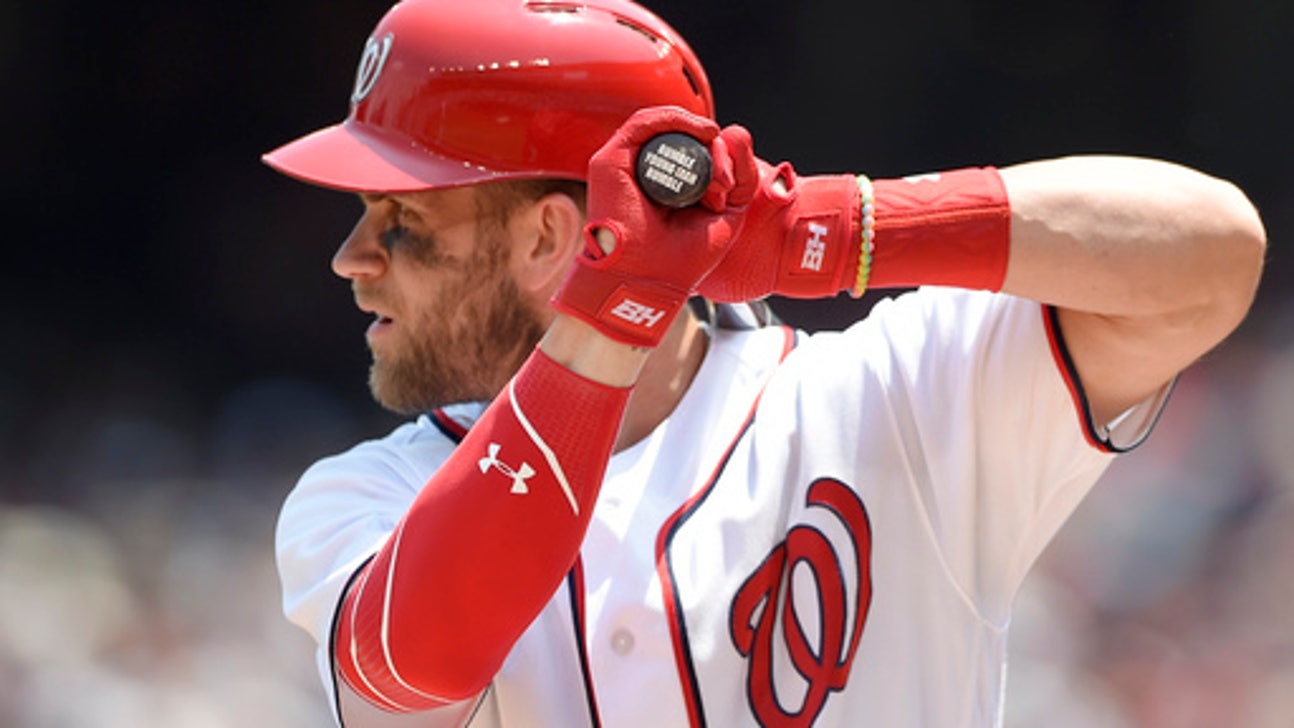 Evan Longoria
Time for a Harper homer? Check out our daily fantasy baseball picks for June 16
Published
Jun. 16, 2016 7:48 a.m. ET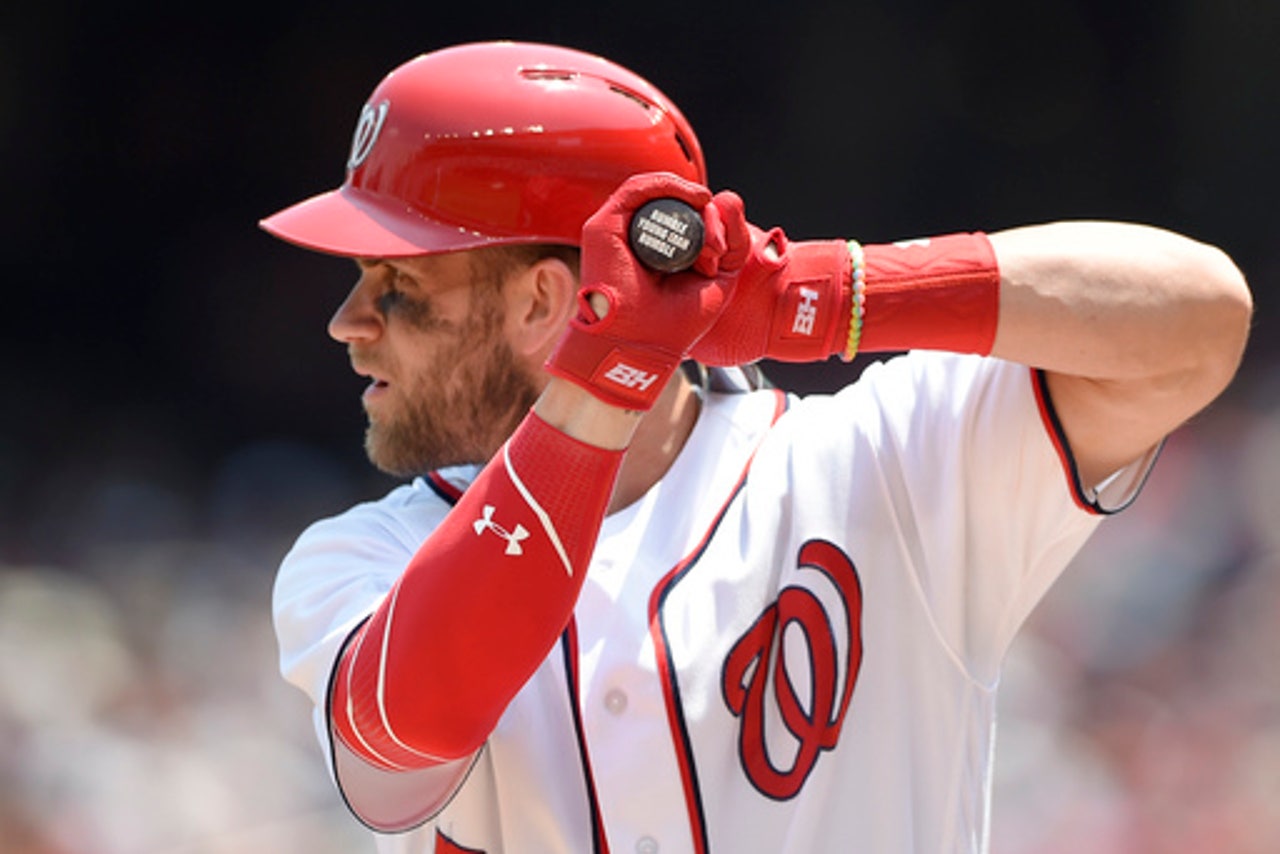 Welcome to today's daily fantasy post! Remember that you can find our posts on the new DFS home page, as well as the fantasy page. Bookmark those sites now!
Also, please scroll to the bottom of this article to see the latest tweets from Ryan Fowler (@FOXSportsFowler), D.J. Foster (@FOXSportsFoster), Adam Meyer (@FOXSportsMeyer) and me (@jhalpin37). That way, if information surfaces for any last minute changes, you can see our thoughts instantly.
Let's get to today's interesting facts, using DraftKings prices. We'll cover all players, but remember that there's a three-game afternoon slate that gets underway with Reds-Braves at 12:10 p.m. ET. Please note that much of the information in this post is being published several hours prior to game times, so check MLB lineups later to confirm that any recommended players are included.
5 Things to Watch:
1. Rays 3B Evan Longoria ($5,200) left Wednesday's game due to a tight left forearm, and his status for today is TBD. As Longoria is an elite lefty masher, let's hope he gets to face James Paxton.
2. Speaking of third basemen, Philly's Maikel Franco ($3,800) is expected to return to the lineup tonight after a three-game absence due to a knee injury.
3. If you like to ride hot streaks, Jays 1B Edwin Encarnacion ($4,700) has five home runs and is averaging 25.6 DK points over his last five games. He'll face Aaron Nola tonight.
4. Orioles-Red Sox has today's highest projected run total by a healthy margin with 9.5. Sox lefty Eduardo Rodriguez is a -135 favorite, but he has allowed 11 runs, seven walks and five homers in 16 1/3 innings over three starts. Here's your slump buster, Mark Trumbo!
5. This is not a day for aces, as only two SPs (Justin Verlander, Tanner Roark) are priced above $10K. Scott Kazmir is the day's biggest favorite at -160, and carries a reasonable price ($8,500).
Our recommendations for the day are below!
Yesterday's recap:
D.J. Foster's must-start call of Noah Syndergaard was strong, as Thor posted 39.75 DK points in a dominant outing against the Pirates. Also, you probably did pretty well if you followed D.J.'s advice to stack Reds, as the top six hitters in their lineup all had solid performances.
Must-Start of the day: Bryce Harper, WAS
Padres SP Erik Johnson has allowed seven home runs in 16 1/3 innings over three starts this season. The slumping Harper remains expensive ($5,100), but if he can't unload on this guy ...
Deal of the day: Shin-Soo Choo, TEX
Choo ($3,100) has averaged 14.3 DK points in three games since coming off the DL, and is likely to lead off against hittable A's rookie Daniel Mengden.
Avoid of the day: Joe Mauer, MIN
Mauer is having a nice rebound season, but he has whiffed 20 times in 49 career at bats vs. CC Sabathia.
Stack of the day: Washington Nationals
I won't argue with Orioles, Reds or Rangers, but the Nats figure to feast on Johnson. Harper and Daniel Murphy are both north of $5K, while Jayson Werth ($4,100), the resurgent Ben Revere ($3,800) and Ryan Zimmerman ($3,500) make this doable, especially with today's cheaper pitching.
Starting pitchers:
Scott Kazmir, LAD: See "5 Things" note above. Whiffs more than a batter per inning, and faces a Brewers lineup that strikes out with the best of them.
J.A. Happ, TOR: Happ ($7,300) has struggled in his last two starts, but the terrible Phillies might fix what ails him. The Jays are a -143 favorite.
Danny Duffy, KC: The Tigers have been hitting well, but Duffy is on fire, averaging 25.8 DK points and striking out 25 batters in 18 1/3 innings over his last three starts. A high ceiling is included in his $7K price.
Catchers:
Salvador Perez, KC: 21-for-44 with a couple of homers vs. Verlander, and affordable at $3,400.
Robinson Chirinos, TEX: Came off the DL last Friday, and has three homers in his last two games. If he plays, a nice money-saver at $2,600.
First basemen:
Edwin Encarnacion, TOR: See "5 Things" note above. Red hot.
Ryan Zimmerman, WAS: "Stack of the day."
Second basemen:
Daniel Murphy, WAS: "Stack of the day."
Steve Pearce, TB: Wrecks LHP (.513 wOBA this season). Close to a must-start at $3,800, also eligible at 1B.
Jonathan Schoop, BAL: Interesting punt at $2,900 vs. the homer-prone E-Rod.
Third basemen:
Evan Longoria, TB: See "5 Things" note above, but make sure he's in the lineup.
Eugenio Suarez, CIN: Has been slumping, and got Wednesday off. Also just $3,200, and facing a SP (Matt Wisler) who has allowed six homers over his last two starts.
Shortstops:
Xander Bogaerts, BOS: If you save on pitching, you can pay the $5,500 for Bogey and his matchup with Tyler Wilson.
Jonathan Villar, MIL: .413 wOBA in 68 PA vs. LHP, and underpriced at $3,800.
Outfielders:
Bryce Harper, WAS: "Must start of the day."
Mark Trumbo, BAL: See "5 Things" note above.
Nelson Cruz, SEA: Lefty killer, faces Rays rookie southpaw Blake Snell. At $4,900, a few hundred bucks cheaper than some other elite OFs.
Shin-Soo Choo, TEX: "Deal of the day."
Byron Buxton, MIN: Adam Meyer likes to point out my fantasy crush on Buxton, and he's not wrong. The youngster is $2,400 vs. Sabathia, and has averaged 8.75 DK points over his last four games.
---
---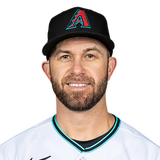 Get more from Evan Longoria
Follow your favorites to get information about games, news and more
---