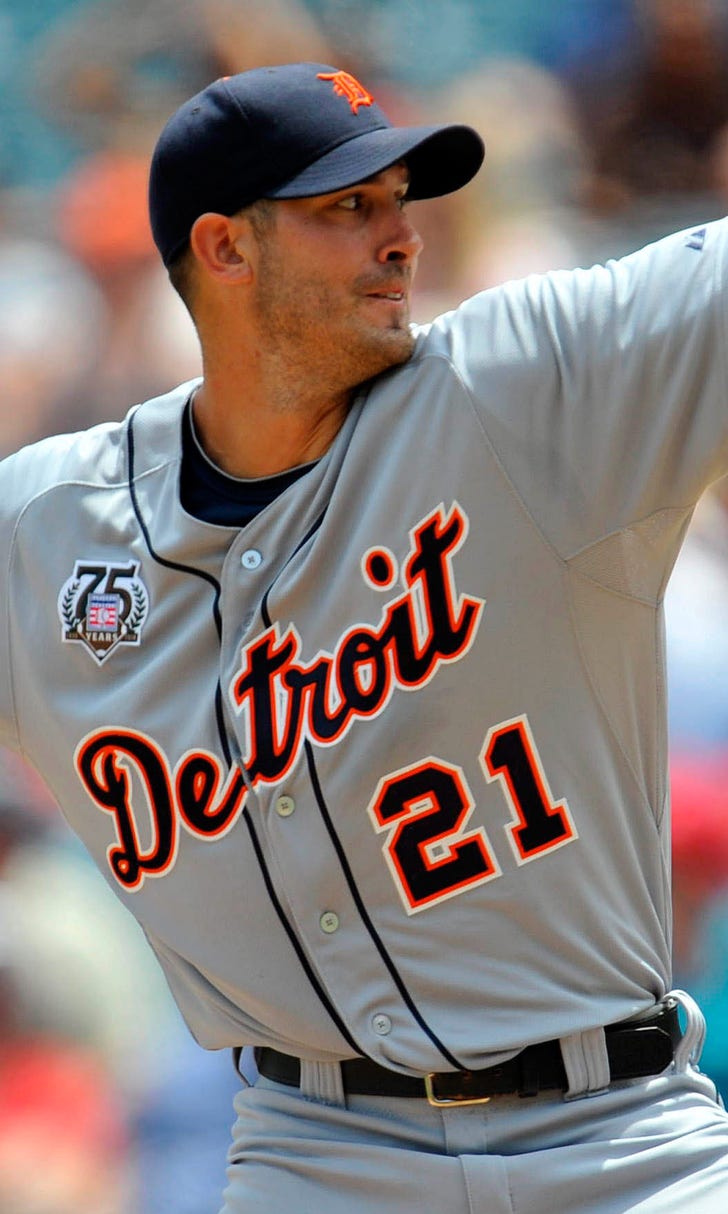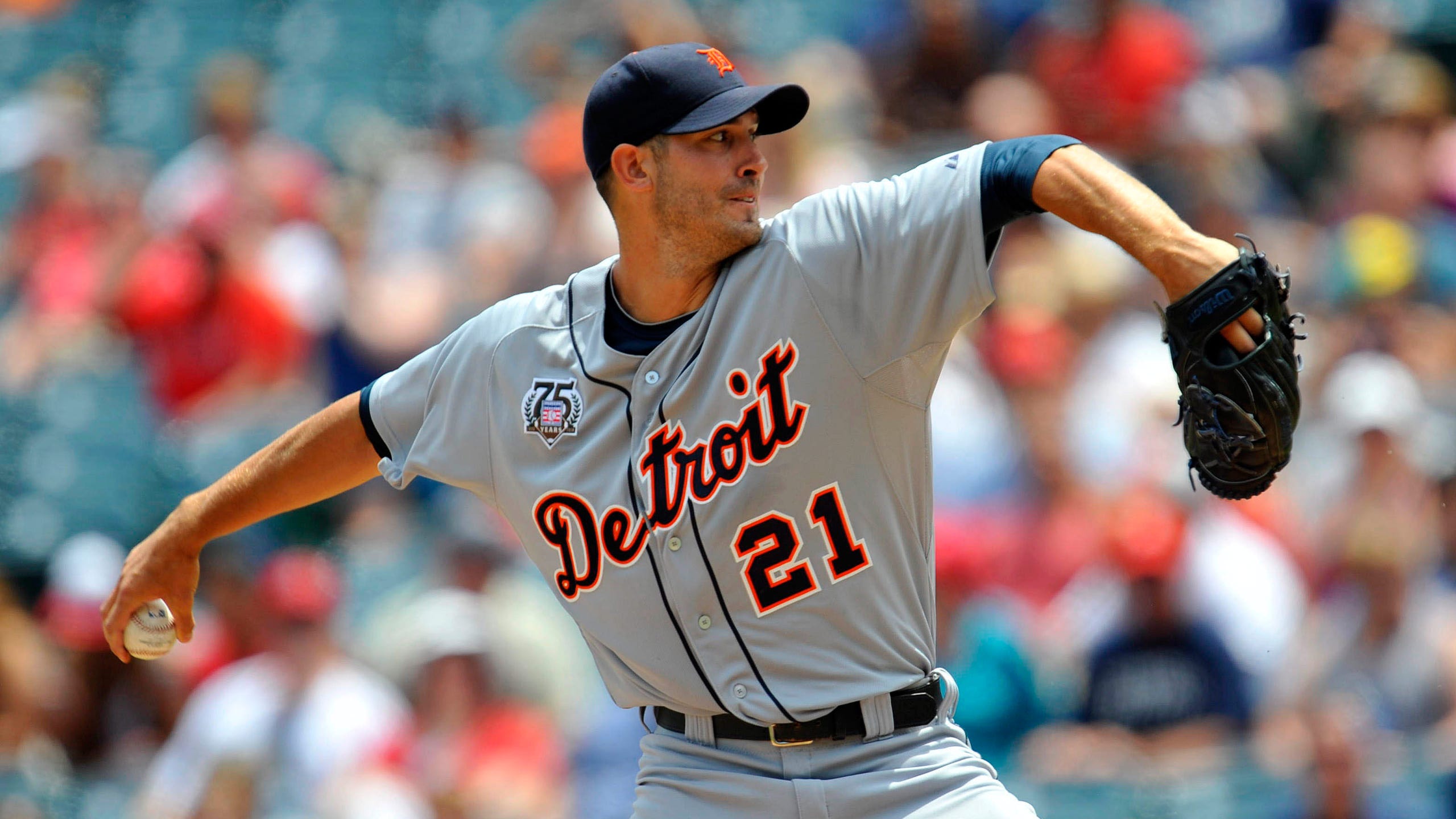 Tigers-Yankees preview
BY foxsports • August 7, 2014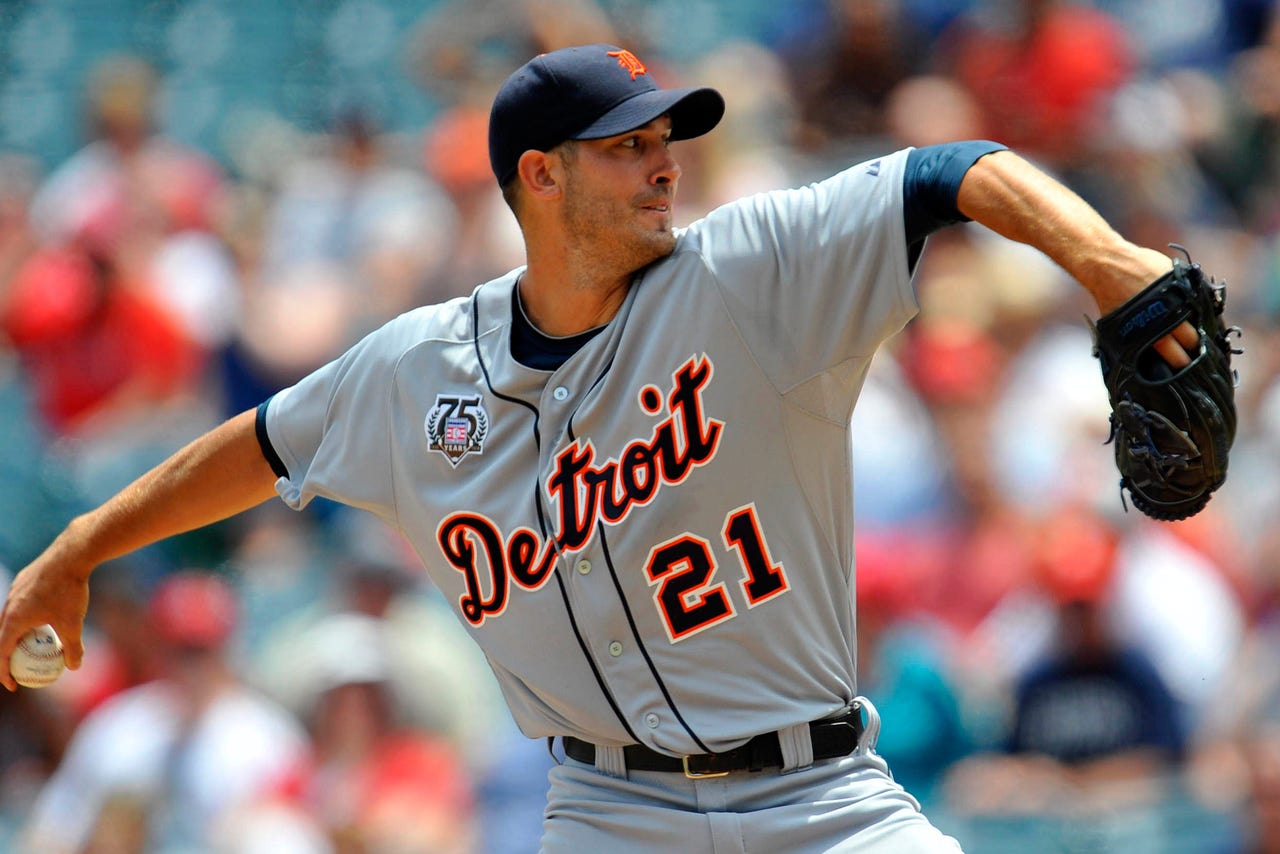 After beating the second of Detroit's three Cy Young Award winners, the New York Yankees have one more tough arm to deal with.
Trying for a major league-leading 14th win, New Jersey native Rick Porcello looks to help the Tigers salvage a split of the four-game set in the Bronx on Wednesday.
New York (59-54) opened with a 2-1 win over Max Scherzer and Detroit on Monday, then fell 4-3 in 12 innings in David Price's debut for the Tigers the next night. Brian McCann and Chase Headley each homered and combined for three RBIs while Chris Capuano outpitched Justin Verlander in Wednesday's 5-1 victory.
"It just shows you what our guys have done pitching, and our guys have put some good at-bats on these guys," New York manager Joe Girardi told MLB's official website. "We've pitched extremely well so far in this series and it doesn't get any easier (Thursday)."
McCann has homered in consecutive games and has four RBIs in the series for the Yankees, who have won four of five.
Headley had two hits after going 3 for 23 in his previous six contests. He's 2 for 3 with a double and a home run versus Porcello (13-5, 3.18 ERA).
The right-hander, who grew up some 60 miles from the Bronx and also owns a home in that same area, has allowed nine runs, 12 hits and five walks in 10 innings while going 0-1 in two starts at Yankee Stadium. He gave up three runs over five innings of a 4-3, 10-inning loss there last August.
Porcello, though, insisted he won't feel any added pressure this time.
"Feels like every year it takes a little out of it," he said. "Just from maturity and experience. I get butterflies before every game. It's a different feeling, but I'm able to channel it a lot easier now."
Porcello, who also won 14 games as a rookie in 2009 and again in 2011, is 2-0 with a 1.86 ERA in his last four starts. He gave up two runs and struck out a season-high 10 in eight innings of an 11-5 victory over Colorado on Saturday.
Miguel Cabrera had the lone RBI for the Tigers, who managed five hits Wednesday.
Cabrera is 1 for 9 with three walks and four strikeouts in the series after batting .409 in his previous six contests.
The Tigers (62-49) will get their first look at rookie Shane Greene (2-1, 3.68), who allowed all three of his runs in the second inning Saturday. He lasted 4 2-3 overall while giving up six hits and striking out five during a 6-4 win at Boston.
"You've got to remember, he is a young kid and a lot of this is all new for him," Girardi said about the right-hander, who is 0-1 with a 5.73 ERA in two home starts.
New York's Mark Teixeira will sit after he cut his left pinkie sliding into home plate Wednesday.
"Hopefully, I won't be out long," said Teixeira, who is 1 for 12 in his last three games.
Detroit's Torii Hunter could miss a second straight game after being hit on the left hand by a pitch Tuesday.
"I'd rather deal day-to-day than have a couple weeks off," said Hunter, who is 1 for 16 in five games this month.
---