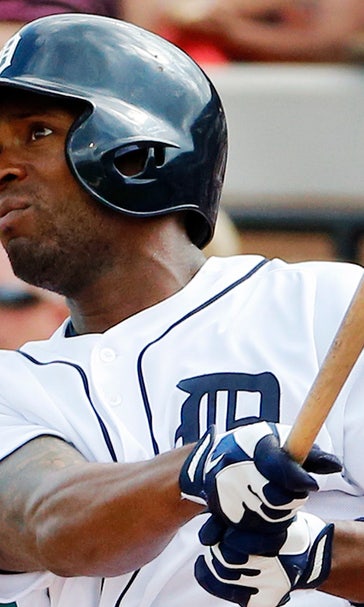 Tigers notes: Austin Jackson thriving in new batting order spot
March 15, 2014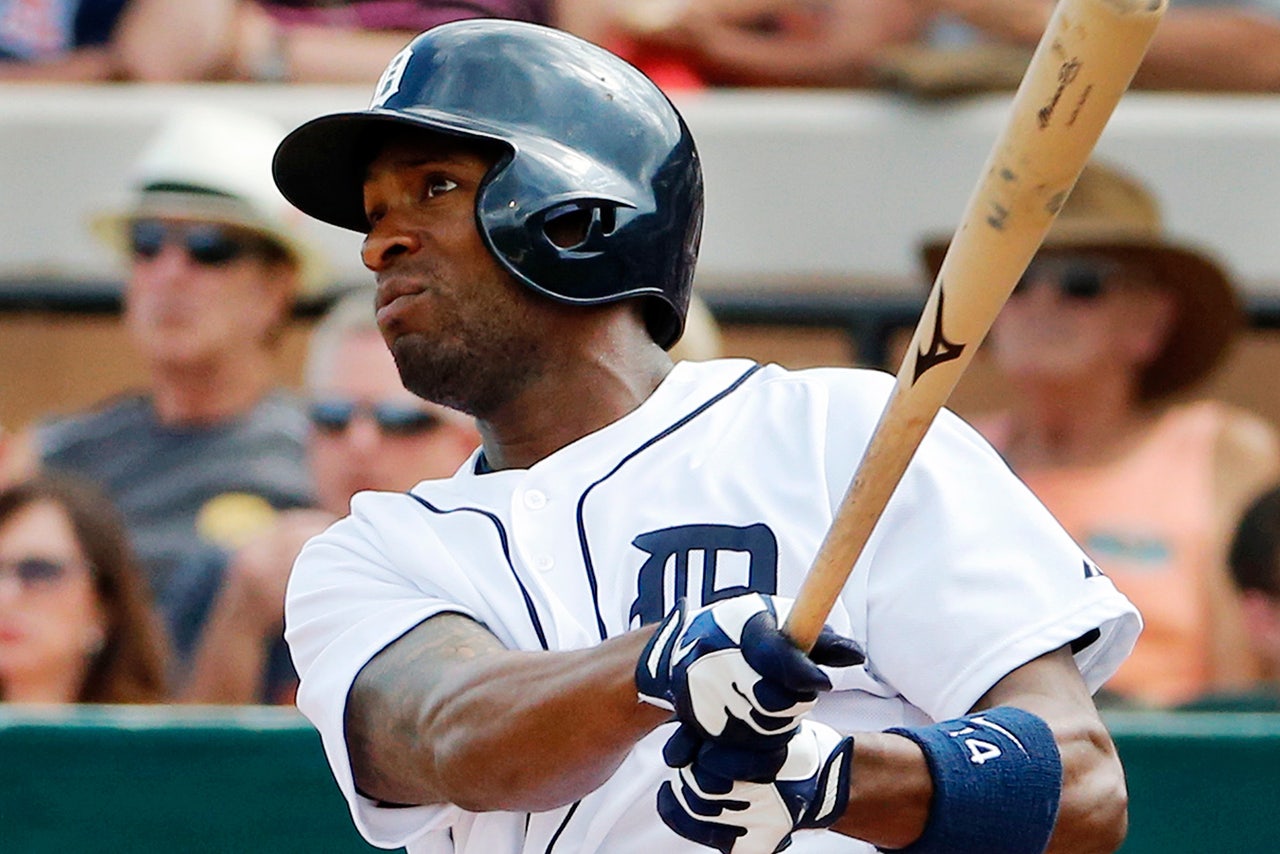 LAKELAND, Fla. -- Detroit Tigers center fielder Austin Jackson is wearing out pitchers consistently, and batting .483 halfway through the Grapefruit League season.
He's never looked more balanced at the plate in four previous seasons, and credits that with his effectiveness.
"When you don't have that balance," Jackson said, "you rush to the hitting position. I'm just trying to keep it simple and eliminate a lot of moving parts in my swing to stay consistent.
"Timing is the biggest part of hitting. And if that's off, everything's off. That's why you have to eliminate the movement."
Keeping it simple is something new Tigers hitting coach Wally Joyner stresses.
"That's a big thing with Wally," Jackson said. "And from the start, he said, 'I'm not trying to change who you are.' But to have a fresh set of eyes on you is always a good thing."
Jackson is a tireless worker and spent countless hours in the batting cage with former Tigers hitting coach Lloyd McClendon, now the manager of the Seattle Mariners. They worked on mechanical adjustments and triggers for his swing, and Jackson hit .293 and scored 103 runs as a rookie in 2010. He dropped to .249 the next season, but jumped up to .300 with 103 runs again in 2012.
Last year was all about ups and downs for Jackson, who batted .272 overall. He hit .100 in the ALDS and then .318 in the ALCS after manager Jim Leyland dropped him out of his familiar leadoff spot to down in the order to relax him.
New Tigers manager Brad Ausmus has Jackson batting sixth on Saturday against the Houston Astros, and has had him either there or fifth in his last eight starts. Ausmus said he's had conversations with Jackson as to where he sees him in the order, but wouldn't announce that to the media.
Mostly, he likes where Jackson is with his approach.
"He's very calm, he's very quiet," Ausmus said of Jackson's balanced stance. "You don't want to see a jumpy hitter, and he is not jumpy. He looks outstanding."
Jackson is tied for the Grapefruit League lead with 10 runs, second with 14 hits and tied for second with 10 RBIs. So, he's responding very well to hitting in production spots in the order.
"Austin's been hitting the ball hard all spring," Ausmus said. "I just want him to stay hot the next six months."
I asked Jackson about getting his confidence back.
"I didn't ever lose the confidence," Jackson said, his infectious smile creasing his face. "It was just mechanics and timing. The playoffs are such a small sample, but it gets magnified then. But going down in the lineup won't be that big of an adjustment for me. I'll adapt."
"Miggy loved that," Ausmus said. "He couldn't believe it."
Ausmus did that in order to maximize the number of at-bats Martinez gets. Leadoff is one of three batting order spots Martinez has never occupied as a starter in a regular season game. The others are No. 2 and 9 in the order.
"He looked good," said Ausmus. "The last pitch on the strikeout was the best curve he's thrown all spring."
"I don't want guys running through stop signs," Ausmus said. "I do not want them blowing through stop signs."
---