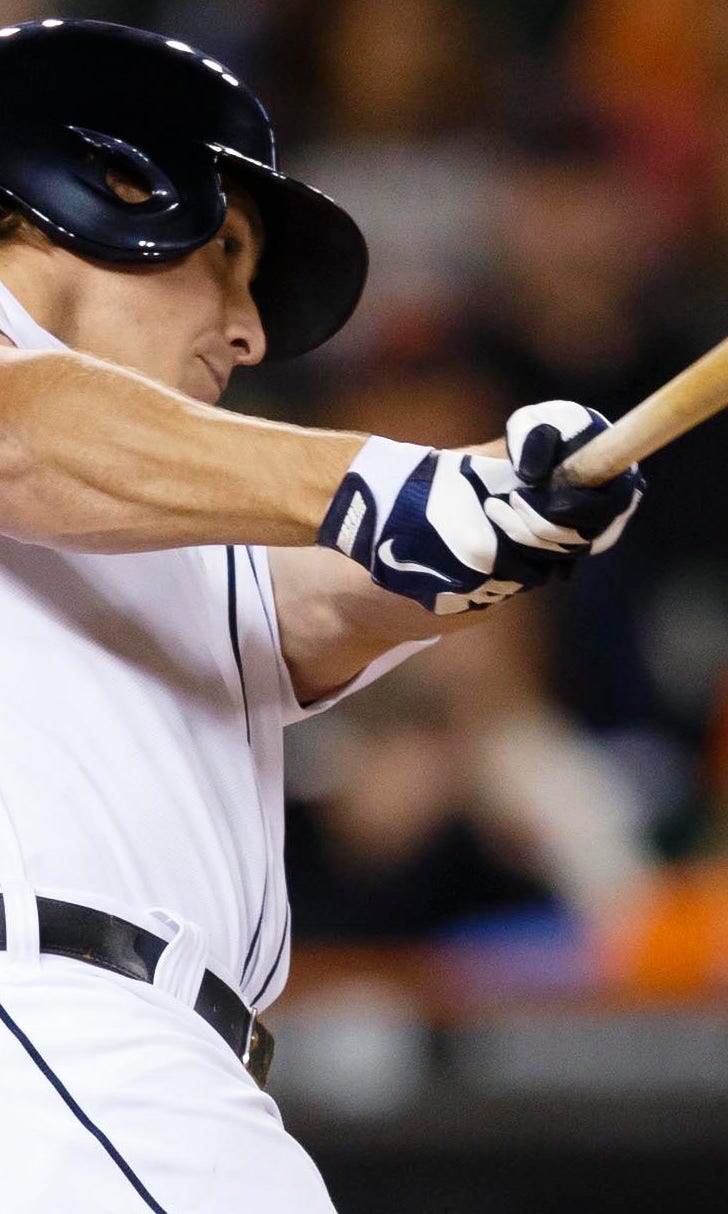 Tigers' Dirks pulled from Toledo rehab assignment
BY foxsports • August 8, 2014
TOLEDO, Ohio -- Detroit Tigers outfielder Andy Dirks was pulled from his 20-day rehabilitation assignment on Friday because of a hamstring injury that developed one week into his rehab stint.
That's bad news for Dirks, but now the Tigers won't have to make a very tough roster decision any sooner than the postseason. When Dirks resumes his rehab stint, it's highly likely that it will carry through until the Sept. 1 date when major league rosters can be expanded.
"He's still not able to take batting practice," Toledo manager Larry Parrish said of Dirks. "And he thought he was going to be able to take it today."
Dirks had back surgery in March, and had his first rehab assignment attempt scratched when the back flared up after five games with the Lakeland Flying Tigers. Now, after beginning this assignment on Aug. 1, Dirks is on the shelf again.
He was 3-for-14 (.214) with one double for West Michigan, but never got to play for Toledo after being transferred to the Mud Hens. He was 5-for-14 (.313) with one double and one RBI for Lakeland.
The left-handed hitter was expected to platoon in left field this year with Rajai Davis, but back surgery was required late in spring training. Dirks batted .256 with 16 doubles, two triples and nine homers with 37 RBI in 438 at-bats with the Tigers in 2013.
Dirks started 211 games as a corner outfielder for Detroit over the last three seasons, and also started 15 games in center. He's better-suited to left and right, but able to play center.
Detroit currently has four outfielders who are producing -- Torii Hunter, Rajai Davis, J.D. Martinez and Ezequiel Carrera -- and infielder-outfielder Don Kelly, who is a valuable bench player. Tigers general manager Dave Dombrowski must decide which one of those five he would subtract in order to add Dirks -- or if Dirks ends up being the odd man out.
---