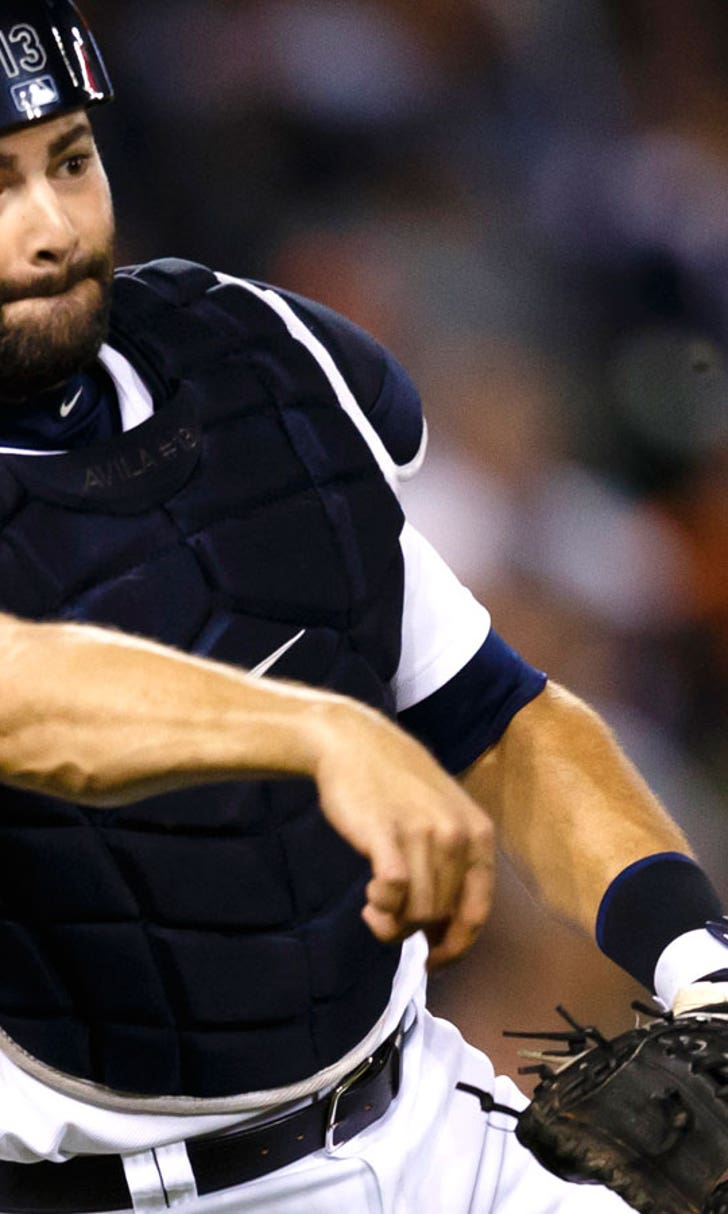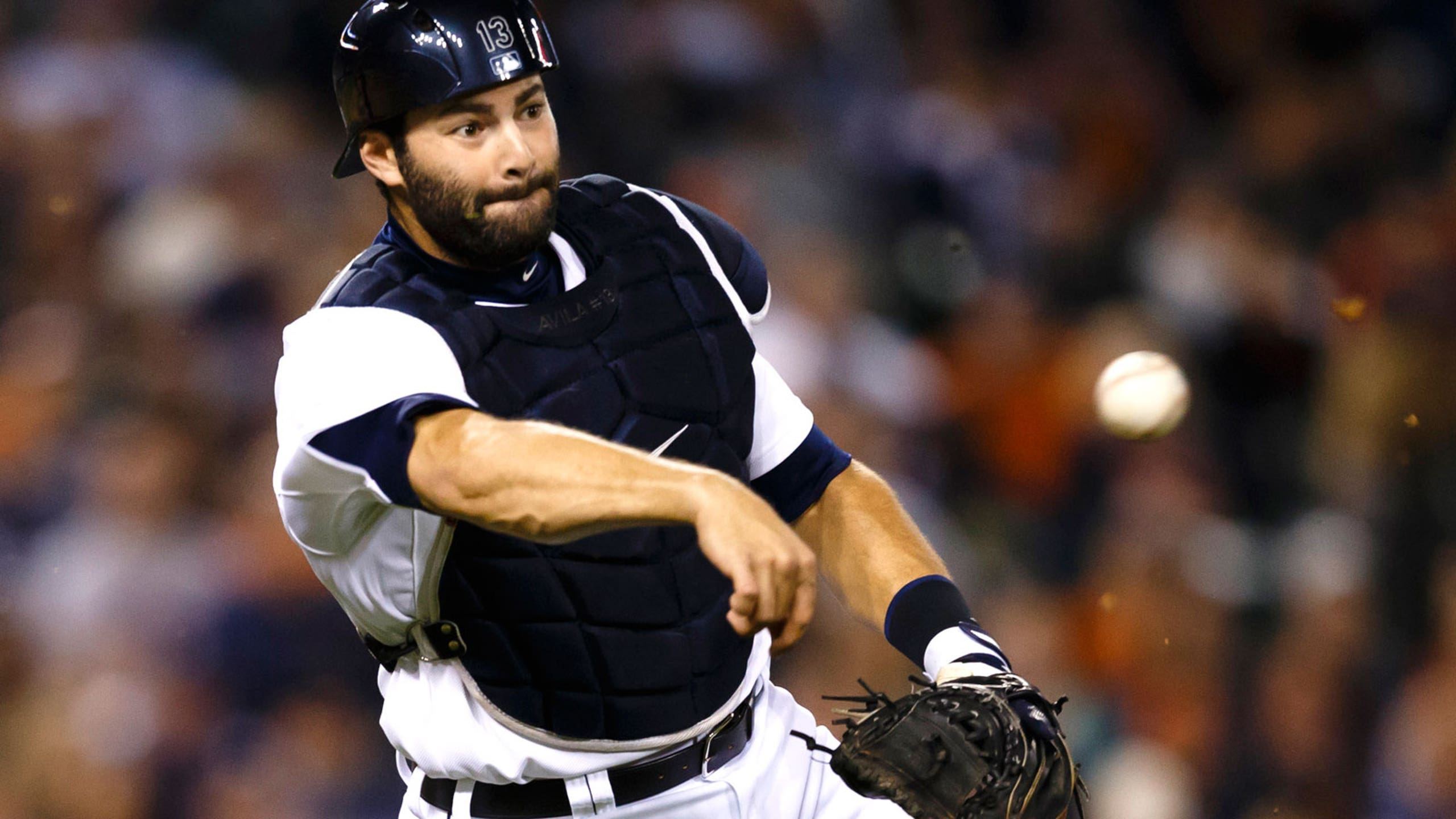 Tigers catchers stop runners in their tracks
BY foxsports • August 6, 2014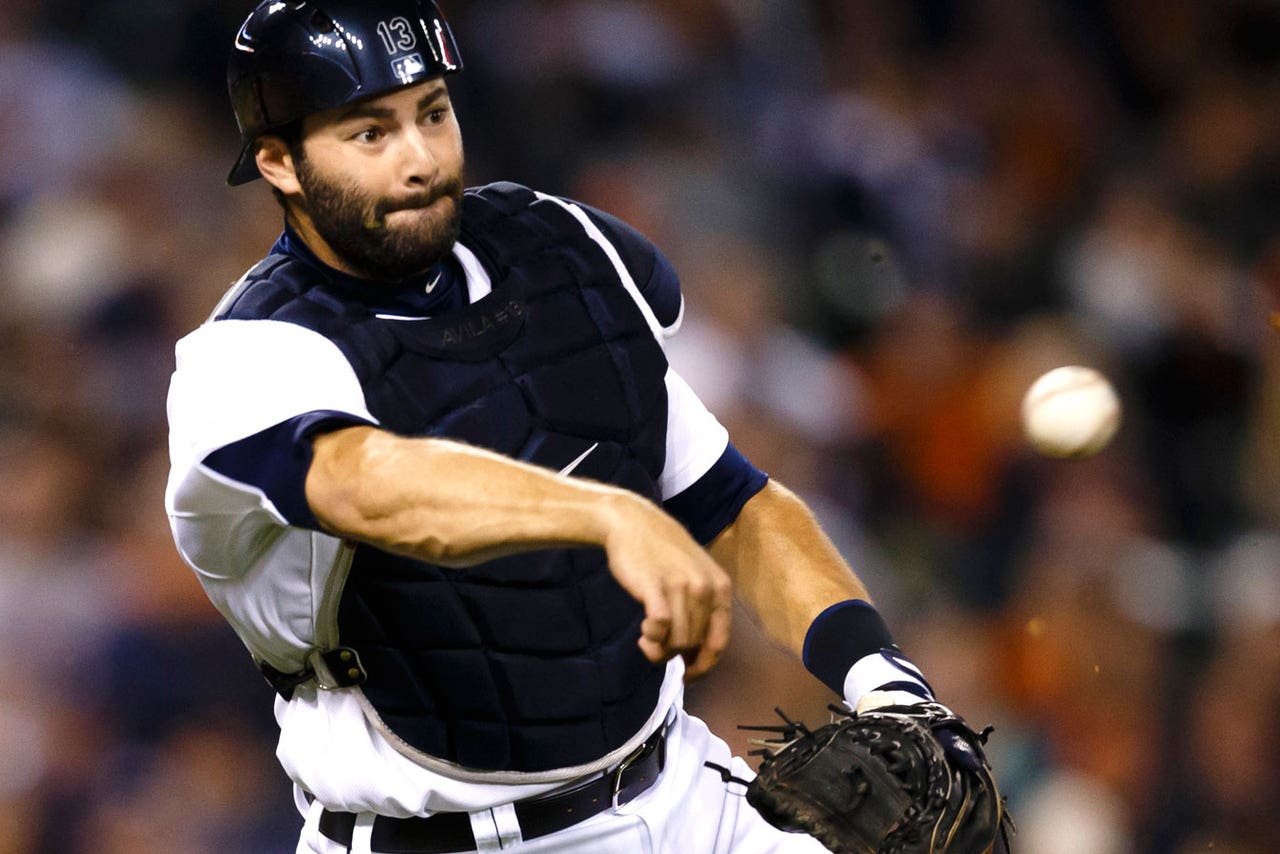 DETROIT -- Throwing out base-stealers is the pin to a rally balloon.
Nothing deflates an offense faster than gunning down would-be thieves, and no team has thrown out more in 2014 than the Detroit Tigers.
Starting catcher Alex Avila leads the majors individually, and no duo in the game has exceeded the 36 times Avila and his backup, rookie Bryan Holaday, have successfully thrown out base-stealers.
Avila has thrown out 28 of 79 (35 percent), and Holaday has nabbed eight of 24 (33 percent). Only Brian McCann of the New York Yankees (24 of 55, 44 percent), who play host to the Tigers Wednesday night, has accomplished a higher percentage than Avila in the American League. FOX Sports Detroit will cover the 7 p.m. game from Yankee Stadium and begin coverage with Tigers Live at 6.
The success of Avila and Holaday has been part Mick Billmeyer -- the bullpen coach who works with catchers on improving their mechanics -- and partly the result of pitchers doing a better job of holding on runners.
Avila has benefited from that combination to improve upon the lowest throw-out percentage of his career in 2013, when he was 10 of 83 for a woeful 12 percent. He'd been between 26 and 32 percent in his other three full seasons, and was the starting catcher in the 2011 All-Star Game while matching Russell Martin of the Yankees for the most throw-outs that season with 40.
Billmeyer, a member of the new coaching staff formed by rookie manager Brad Ausmus, had a suggestion for Avila during spring training that paid big dividends.
"When I was playing long toss, Mick suggested a shorter arm action," said Avila, whose 12th-inning homer lifted Tigers over the Yankees 4-3 Tuesday night. "And it's a real subtle adjustment, but it improved my footwork."
Billmeyer added, "That enabled Alex to shorten his stride. You shorten your arm and that shortens your stride, so the feet have to be ready. And he has a really good release."
Avila also is strong defensively and in working with pitchers. That's why the recently-released Baseball America "Best Tools" survey of major-league managers rated him second behind Salvador Perez of the Kansas City Royals in the AL.
Holaday, who won the Johnny Bench Award at Texas Christian before Detroit made him a sixth-round pick in 2010, assures that the running game is held in check over 162 games.
"Those two guys were good throwers before I got here," said Billmeyer, who played 10 seasons in the minor leagues and recently served as bullpen coach for the Philadelphia Phillies.
Billmeyer, like any good teacher, doesn't want to take too much credit for his pupils.
Holaday chuckled and said, "On the first day of spring training, Mick said, 'Oh, this is a heck of a ballclub! You don't need anything from me.' He's funny.
"But Mick has helped us a ton. He's a big part of our success."
Billmeyer said that the one thing he has to watch with Holaday is that he "sometimes stays open on throws" and needs to have his right foot underneath his chin to keep his throwing shoulder aligned correctly. They work on his mechanics a few times each week during early batting practice.
Still, no matter how good the throwing mechanics of Avila and Holaday are, they have little chance to throw out runners if pitchers don't hold them close.
"The pitchers are where it's at in this department," Billmeyer said. "Brad (Ausmus) has really helped contribute in that regard."
Ausmus won three Gold Gloves for the Houston Astros and was an All-Star catcher for the Tigers in 1999. He spent 18 seasons in the majors trying to stop or slow down base-stealers.
"For pitchers, it's about varying your look and time to the plate," Billmeyer said. "That puts doubt in the minds of base-runners, and they don't know when to go."
Said Avila: "The pitchers are much better, and there was a big focus on that from the start in spring training."
Max Scherzer is a good example of a Detroit pitcher who doesn't have an exceptional move to first, but throws off the timing of runners by varying his looks to first and pitch delivery times.
When pitchers don't allow a big jump and catchers make quick, accurate throws the result is usually an out at second or third base.
"It's such an important play," Avila said. "You feel like you've saved a run. A lot of times, that out comes with one out already on the scoreboard. That is the second out, and you're close to getting out of the inning."
It's a deflating moment for the other team, and nobody has taken the air out of a running game better than the Tigers.
---