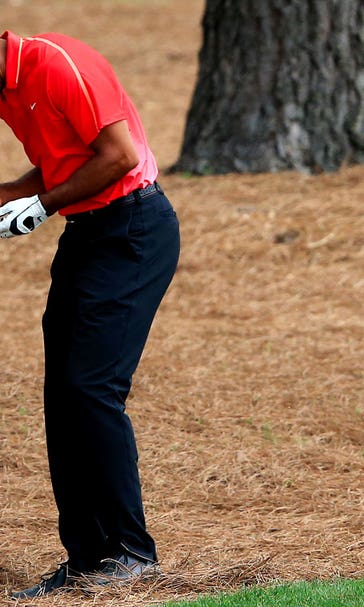 Tiger hits root, hurts wrist, says bone 'popped out' but 'I put it back in'
April 12, 2015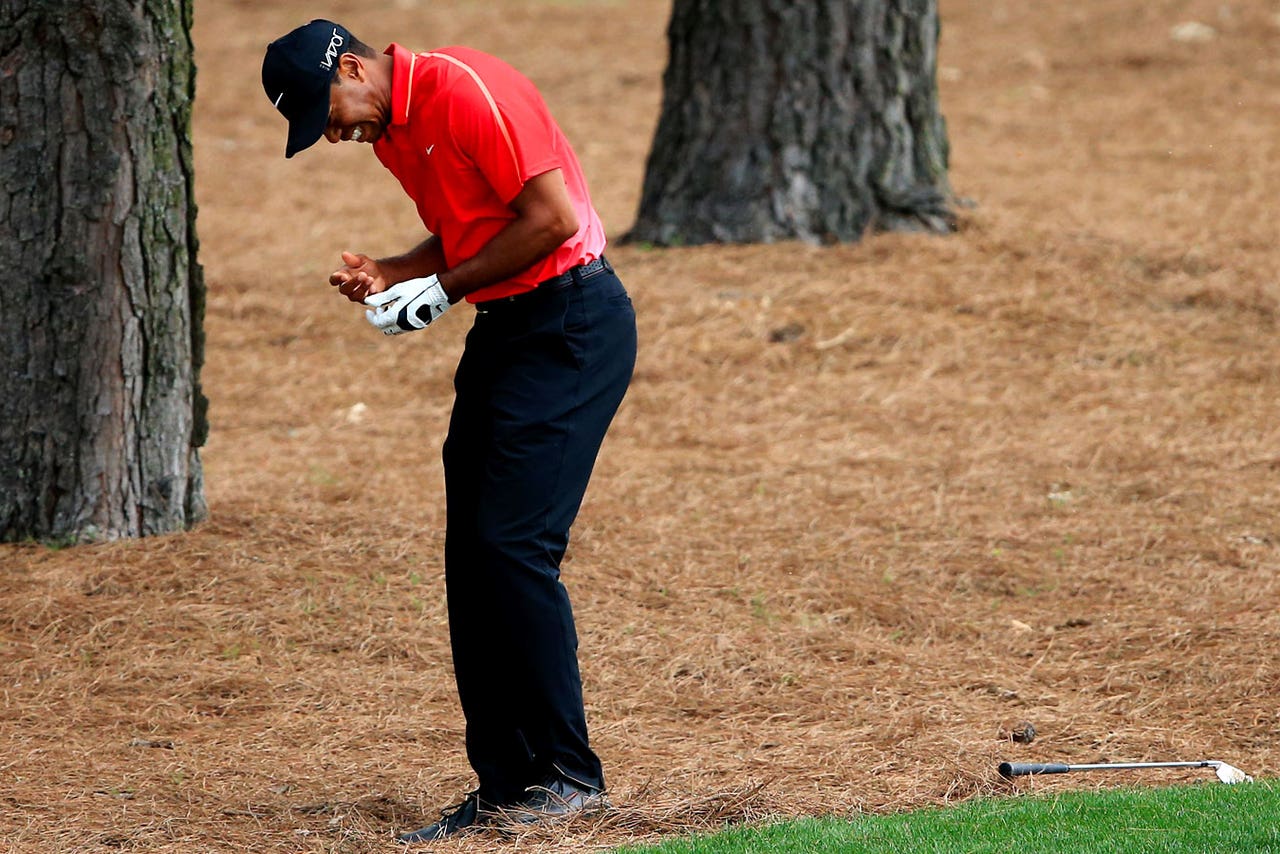 Tiger Woods never posed a serious threat to win his 15th major this weekend, but let's consider his progess.
He actually was able to finish a tournament without incurring a serious injury for once, and he ended up among the top 20, no less.
So you can't really call his outing an embarrassment, either ... although perhaps we should reserve full judgment until after his statement about this shot is fully evaluated:
That painful-looking moment happened when Woods struck a root on the ninth hole Sunday. It didn't impair his ability to complete the tournament, but after his round, he gave a curious interview about the episode to Bill Macatee, saying "a bone kinda popped out, joint kinda went out of place, but I put it back in."
No, really, he said that. And yes, Macatee responded with similar incredulity. Watch it here:
We'll see whether Woods suffers any long-term after-effects from that swing, but if the guy really did pop one of his bones back in place and then finish the Masters at 5 under? 
Pretty amazing.
H/t to @gifdsports and FTW) 
---