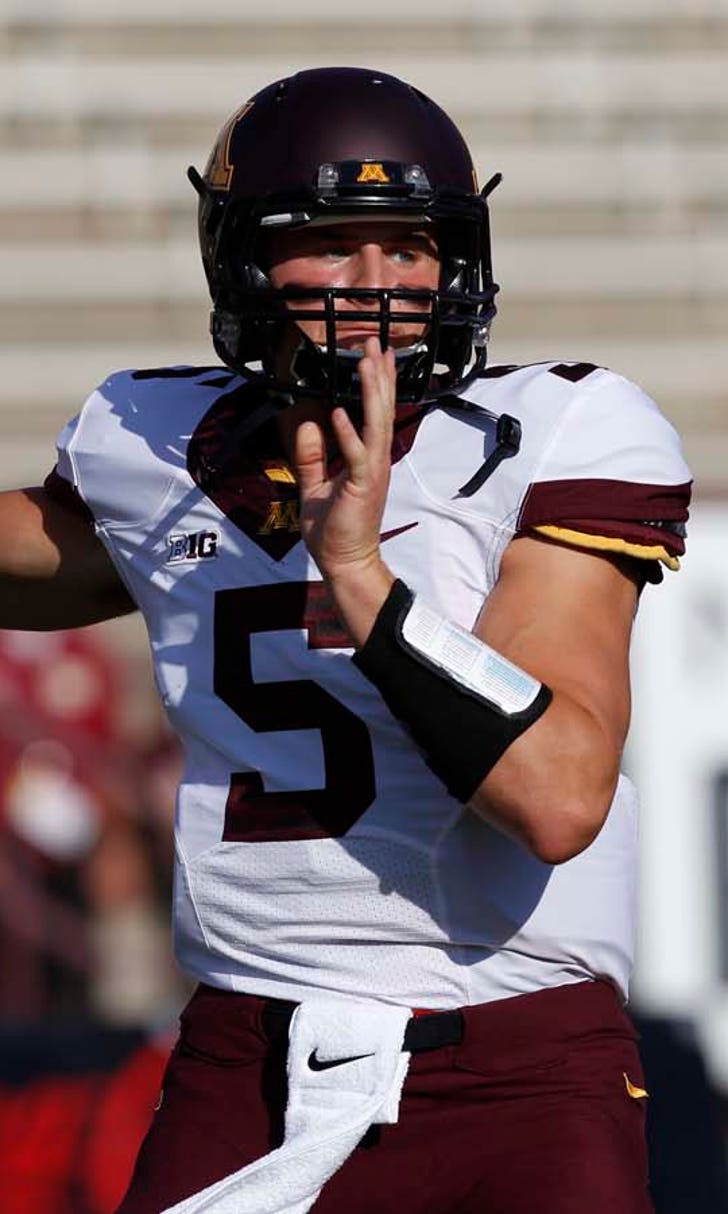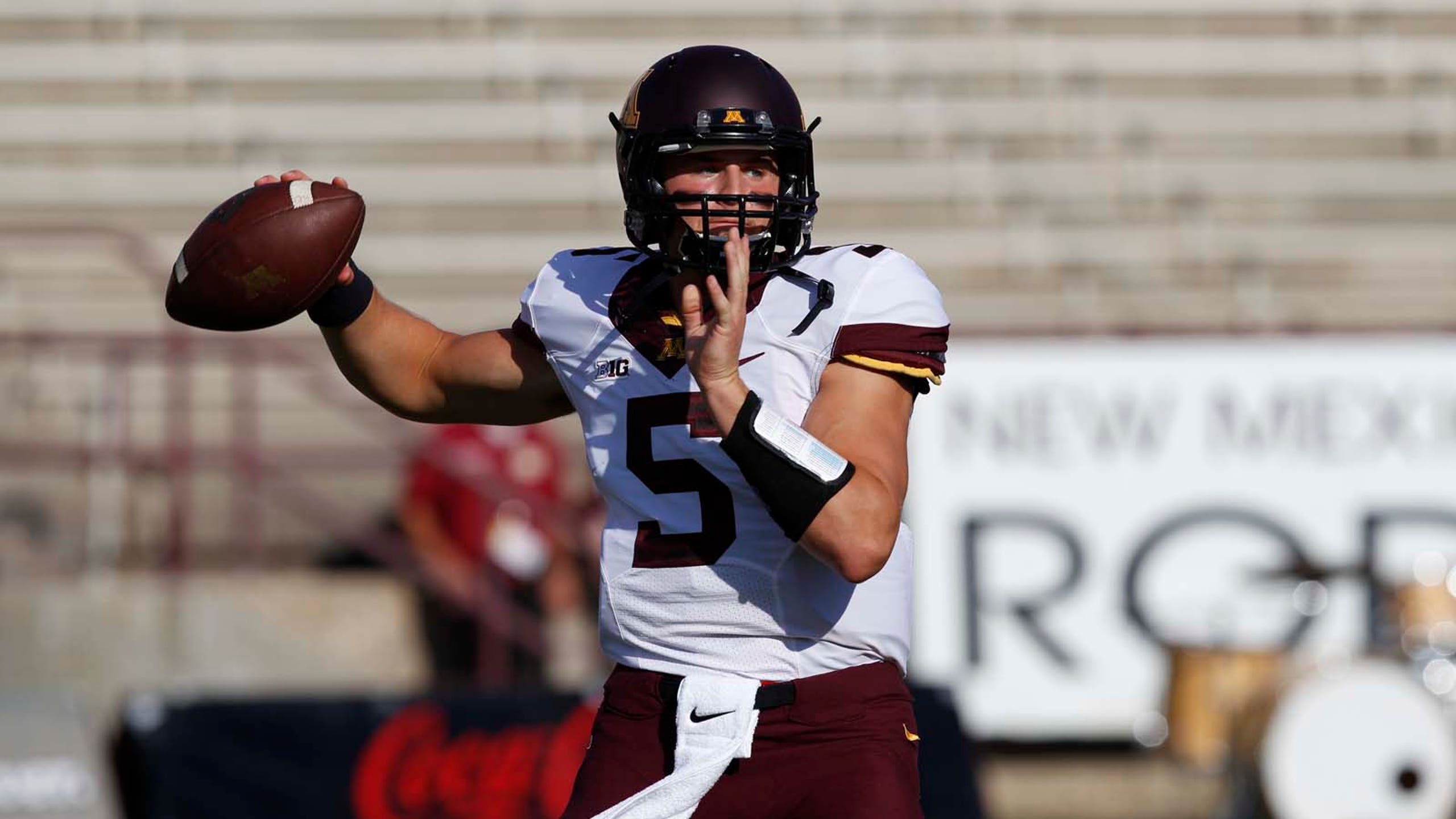 Thumb healed, Streveler could challenge to be Gophers' starting QB
BY foxsports • March 13, 2014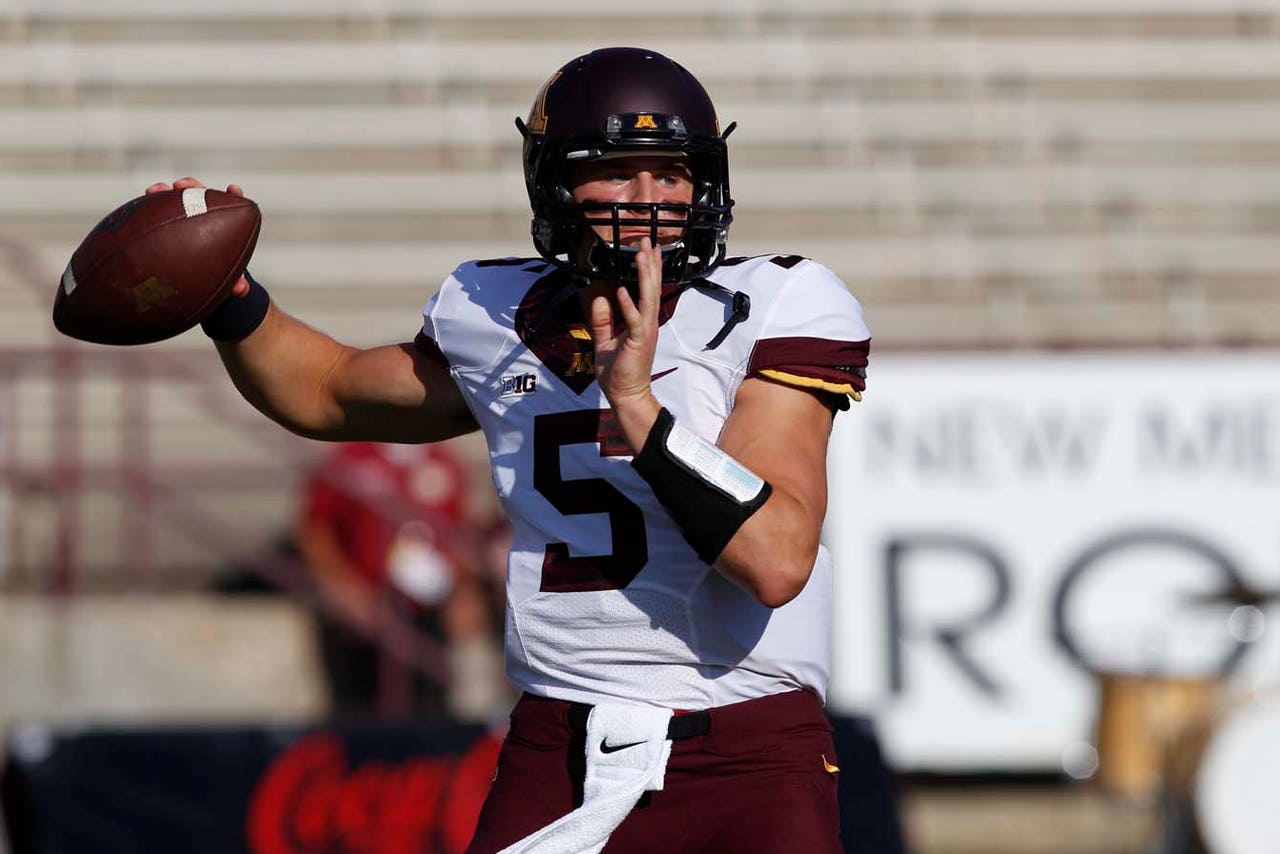 MINNEAPOLIS -- As Chris Streveler dropped a deep sideline pass squarely into the hands of Devon Wright in an 11-on-11 drill Tuesday, his teammates hooted and hollered in excitement. The bystanders watching would likely never have guessed that the Gophers' redshirt freshman quarterback had ever suffered a major thumb injury.
Streveler tore a tendon in his right thumb in a practice midway through the 2013 season. At the time, he was Minnesota's No. 3 quarterback on the depth chart. Before hurting his thumb, though, he was one injury away from taking the field. The Gophers had to turn to freshman Mitch Leidner when starter Philip Nelson was sidelined, bumping Streveler to the No. 2 spot. He stood at the ready if Minnesota needed him.
With Nelson gone -- he transferred to Rutgers this winter -- Streveler is again the No. 2 quarterback. Now fully healed from the thumb injury that sidelined him for most of his redshirt season, Streveler could push Leider this spring and into the fall for that starting job.
"No matter where I am on the depth chart, I'm always going to prepare like I'm going to play, whether I'm second string, third string, first string, whatever," Streveler said. "I'm always going to prepare as hard as I can that week and whatever happens, happens."
Minnesota has been high on Streveler since he arrived in Minnesota via Crystal Lake, Ill., last year in time for the Gophers' spring practices. Several games into his redshirt season, there was some wonder among the Gophers' coaching staff, and by Streveler himself, as to how he would perform after the injury.
After all, a thumb injury can be a fickle thing, especially at the quarterback position. But a solid start to spring ball has put those worries to rest.
"It's like a pitcher in baseball. The doctors can tell you, yeah, he's going to be fine. But there's a feel to it," said Gophers offensive coordinator Matt Limegrover. "There are some things operationally as a quarterback you've got to be able to do. If your thumb isn't what it needs to be, there's the feel and those things. So I was nervous. Concerned was probably too soft a word. I was nervous about how it was going to be.
"I've been really pleased up to this point with what he's been able to do. We don't even talk about it anymore."
When Streveler first stepped foot on campus, he weighed 190 pounds. As a 6-foot-2 freshman, he was listed at 209 pounds. Now after spending a full year working with strength and conditioning coach Eric Klein, Streveler is playing at 220 pounds, a weight he thinks is ideal. As he was putting on 30 pounds of muscle, Streveler was worried about losing his speed and quickness. He's shown already this spring that nothing has changed in that part of his game.
If and when Streveler gets his chance at quarterback, he'll fit the mold that Nelson and Leidner have also brought to the position: a big quarterback who isn't afraid to run and can take a few hits. When Streveler was sidelined with the thumb injury, though, there were some thoughts as to whether a position change was needed.
"He's a very good athlete and he's a kid who could do some different things for us," Limegrover said. "If it never came back to where he could throw a football, we would have found somewhere to try and get him on the field, absolutely. But luckily, that wasn't the case and he's out there."
Streveler said he didn't give much thought to ditching the quarterback position, but he made it clear earlier this week that he's a team player.
"I've said it before, I'll say it again: I'll do whatever it takes to help this team win," Streveler said. "I'll play any position. I'll do anything. Right now, they've got me working at quarterback and everything. That's where I plan to stay. But if I need to change to help out the team, I'm more than willing to do it."
As a freshman, Streveler roomed with Leidner on campus. The latter organized team-only workouts prior to spring practices so that he, Streveler and the other quarterbacks could get on the same page as the young receiver corps.
Those workouts paid off as Minnesota's passing game has looked sharp early in spring camp. Now that Streveler has shown his thumb is no longer a concern, the Gophers' coaches believe the offense is in good hands -- no pun intended -- regardless of which quarterback is calling the plays.
"I feel good about the quarterbacks' play in general, I really do," said head coach Jerry Kill. "I think that it's been good. Every one of them has made a mistake here and there, but not like we have in the past. So they're making good decisions."
Follow Tyler Mason on Twitter
---