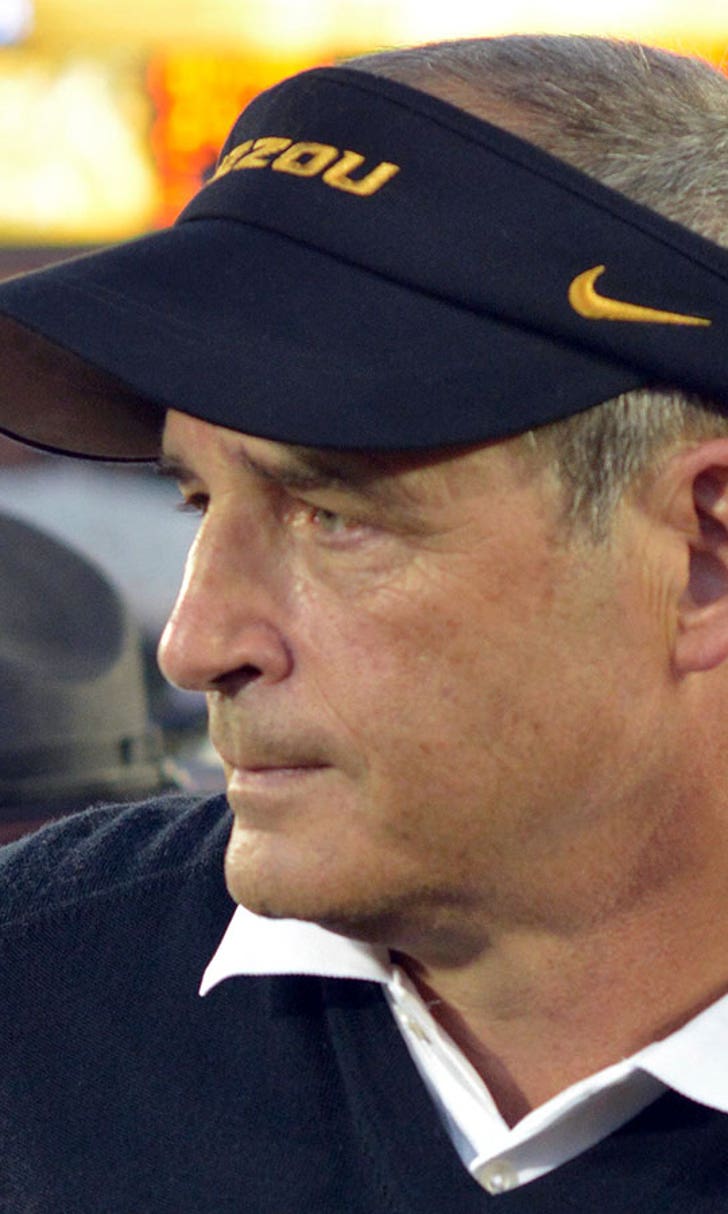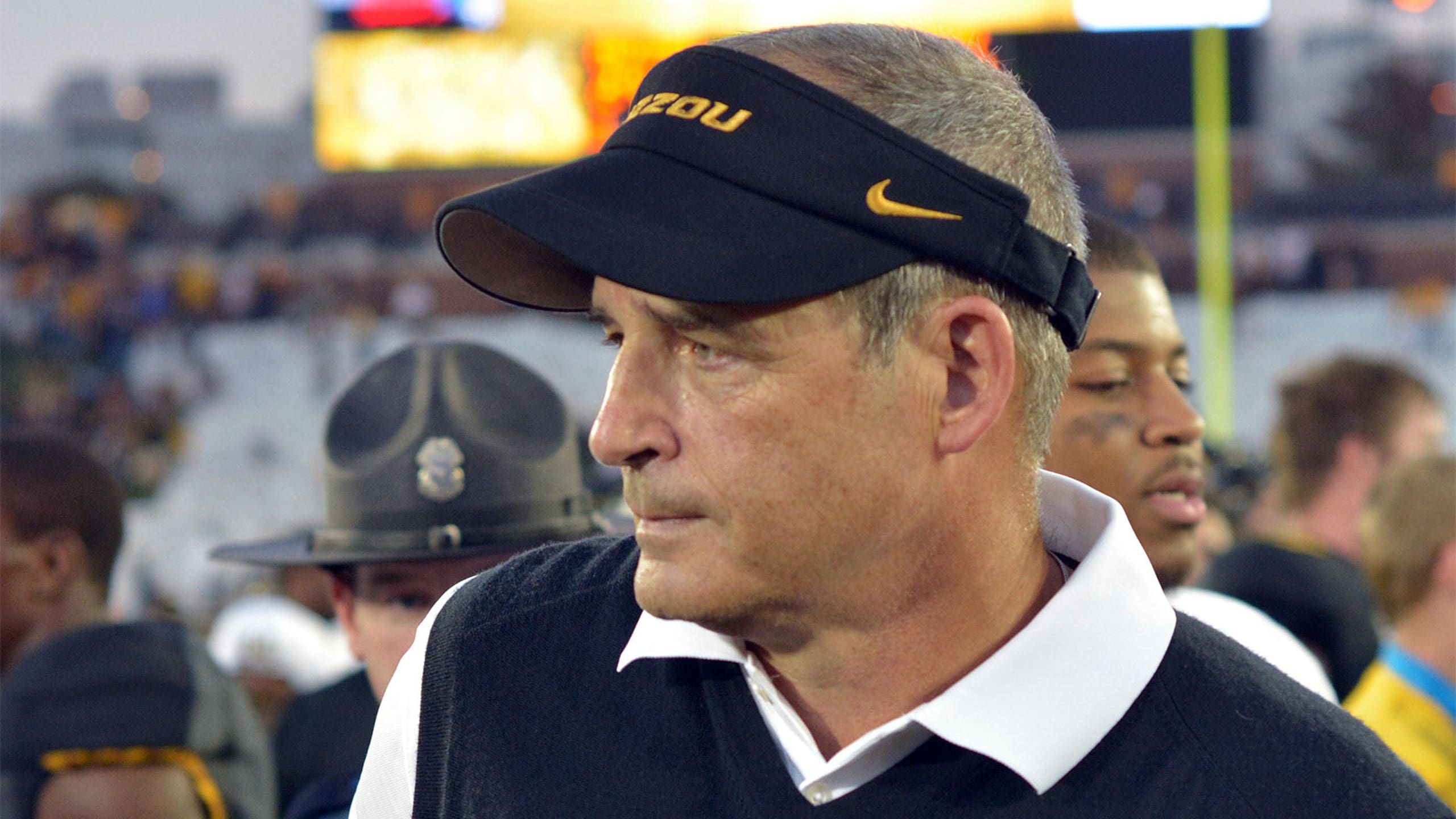 Through dedication, staff stability, Pinkel lands best recruiting class yet
BY foxsports • February 4, 2015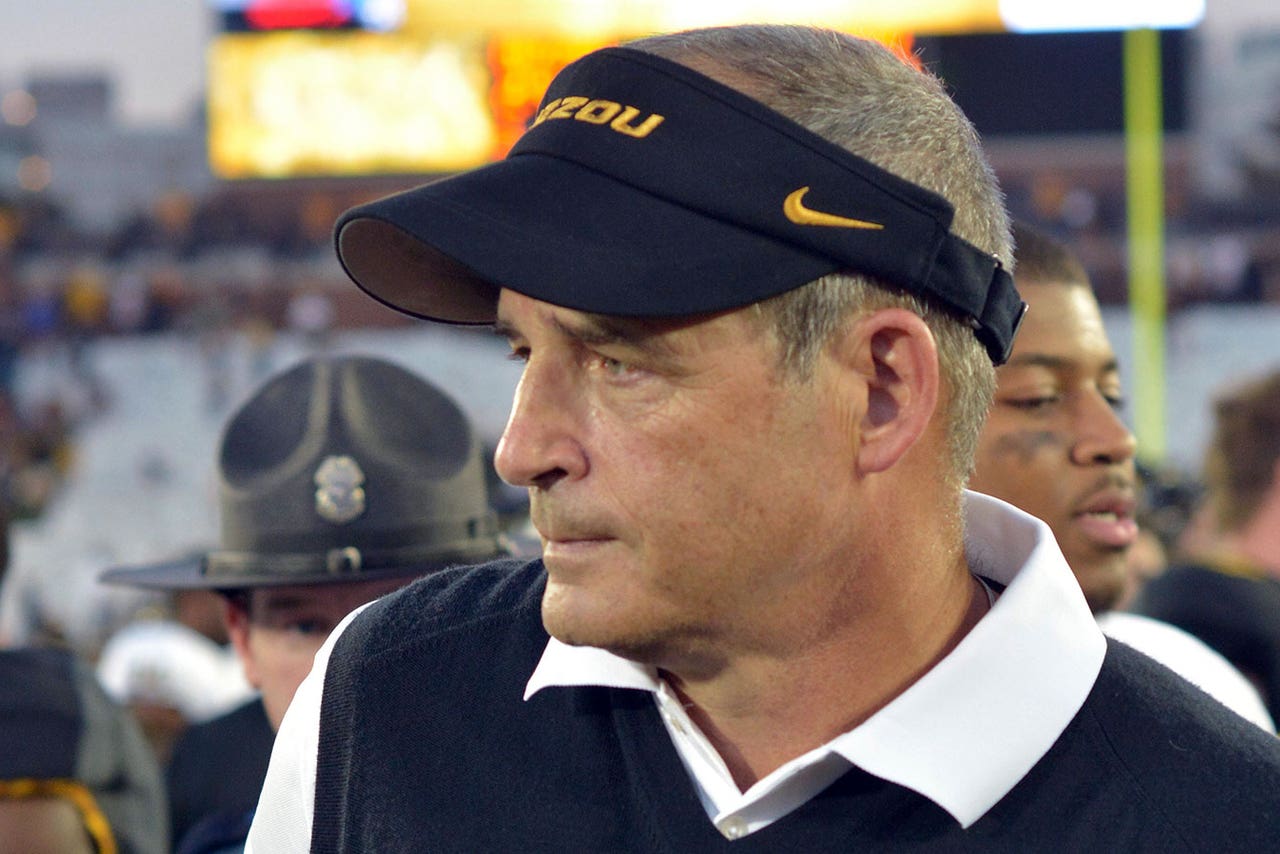 COLUMBIA, Mo. -- When it comes to college football recruiting, it's tough to beat familiarity, consistency and a successful tradition.
Hard work to develop all three of those areas paid off for Gary Pinkel and his staff at Missouri on arguably the most successful Signing Day of his 14-year tenure. Back to back SEC East titles and 23 wins in two seasons have made the Tigers a player on the national level, while reliable assistants made sure Mizzou secured the best local talent.
"Our kids trust us in the state of Missouri and the general area," cornerbacks coach Cornell Ford says. "We're going up against some of the better programs in the country and that's a good thing. Your level of program has taken another step."
Ford has been recruiting the St. Louis area for more than a decade, and he played a huge role in landing the class' crown jewel, East St. Louis defensive tackle Terry Beckner Jr. The athletic five-star provides the perfect example of how Missouri's reputation for success means it can compete with just about anyone.
That's especially true for defensive linemen, thanks to longtime assistant coach Craig Kuligowski. Develop 10 draft picks, plus two more who are sure to go this year, and the most talented players in the country tend to take notice.
His reach goes well beyond regional standouts such as Beckner, Kansas City's Josh Moore and St. Louis' Nate Howard. Tyrell Jacobs will join the Tigers from his hometown in Kenner, La., and Kuligowski expects immediate contributions from California junior college defensive end Marcel Frazier, who went to high school in Portland.
"That position of need became stronger and stronger, so it was really important to get a guy like that," Kuligowski says. "The thing about Marcel is he's 6-5 and he's 265 pounds and he's not just a speed guy. He's a speed guy that's big and powerful."
Both defensive end spots will be open with Markus Golden and Shane Ray headed to the NFL, and Kuligowski says Beckner looks as ready to play as anyone in the country. He turned down offers from Auburn, Ohio State and Florida State, among others, but he was far from the only one to choose Missouri over big-name schools.
Quarterback Drew Lock committed early, but he still had to withstand several strong pitches, including one from Michigan in the last few months. But the No. 107 national recruit in ESPN's Top 300 stayed true to the Tigers and hopes to challenge Maty Mauk for the starting job next fall.
He's the best of seven new signees from the Kansas City area, the most Missouri has ever gotten in one class. Quarterbacks coach Andy Hill deserves much of the credit and, like Ford, he's been there since Pinkel arrived in 2001.
"To be able to get a record for the most kids, that means you're saying something right and your program is also doing very well," Lock says. "It shows how Missouri is starting to come around in the SEC. Actually, it hasn't been that slow, winning an SEC East championship two out of three years."
Pinkel says that also helped grab the attention of high schools deep within SEC country. Mizzou got eight signings from Tennessee, Mississippi, Georgia and Florida, which more than made up for zero recruits from Texas, formerly a popular spot for the Tigers' recruiting in the Big 12.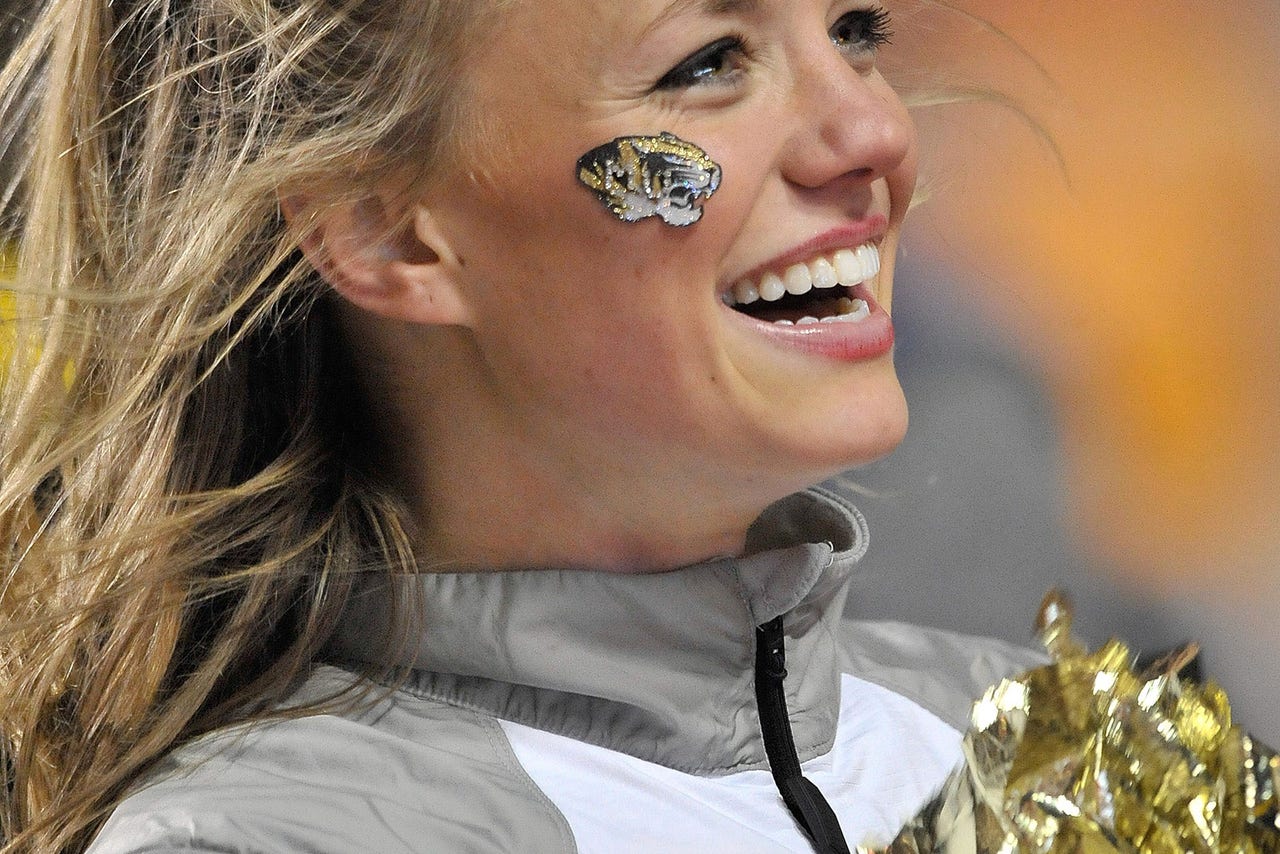 Lookin' good! Check out our gallery of SEC football cheerleaders.
Four of those players from SEC country are wide receivers, likely the position of greatest need for Mizzou in 2015. Offensive coordinator Josh Henson says it's not yet clear where someone like 6-foot-7 receiver Justin Smith or shorter, faster options such as Memphis' Johnathon Johnson and Mississippi's Richaud Floyd might fit in on offense, but they could easily find a spot on a team that returns just 13 receptions and 118 yards from its wideouts.
"We told all of these guys, again, to come in here with the attitude that they're going to play and that they should be fighting to get playing time right off the bat," Henson says. "Because obviously, if you look at our roster, that's probably the one position where there's not a lot of experience coming back."
Ideally, classes such as this year's 23-man group, which was ranked 25th in the country by 247sports' composite and 18th by ESPN, will ensure those kinds of dilemmas don't happen again. But another hallmark of college football recruiting is that nothing is guaranteed, so Pinkel said it's best to wait and see how all the new Tigers pan out before offering a final evaluation.
Recruiting has never been as good as it is now for the Missouri coaching staff, with its deep roots in key places and impressive track record. The only question is whether the Tigers can take advantage to take a step forward on the field as well.
You can follow Luke Thompson on Twitter at @FS_LukeT or email him at lukegthompson87@gmail.com.
---