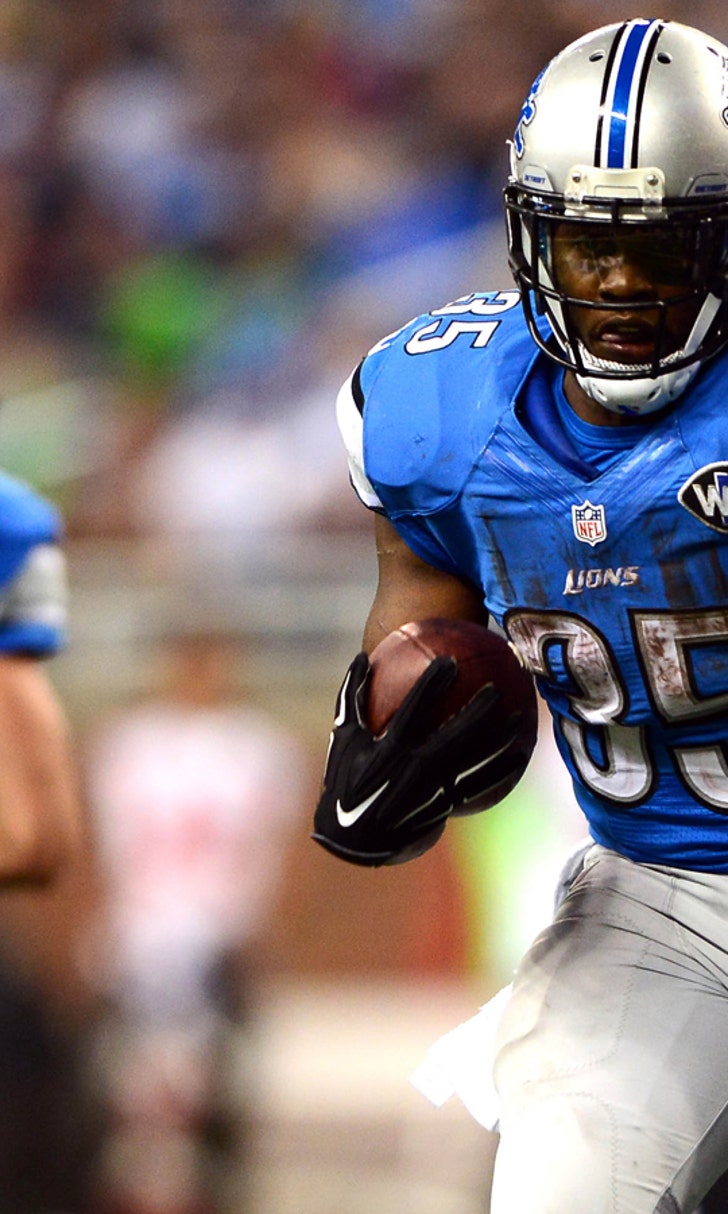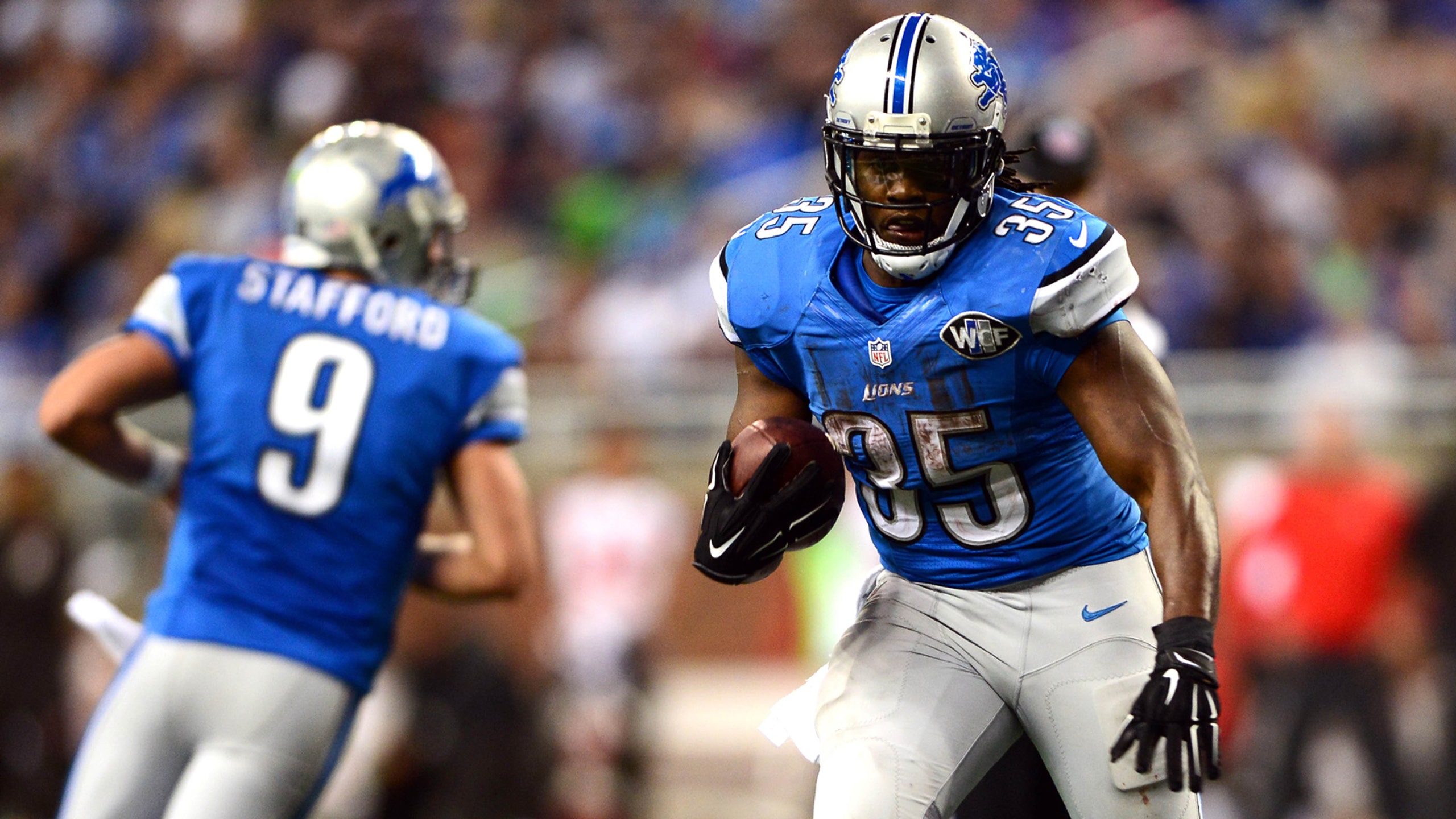 Three storylines to follow in Lions-Vikings
BY foxsports • December 12, 2014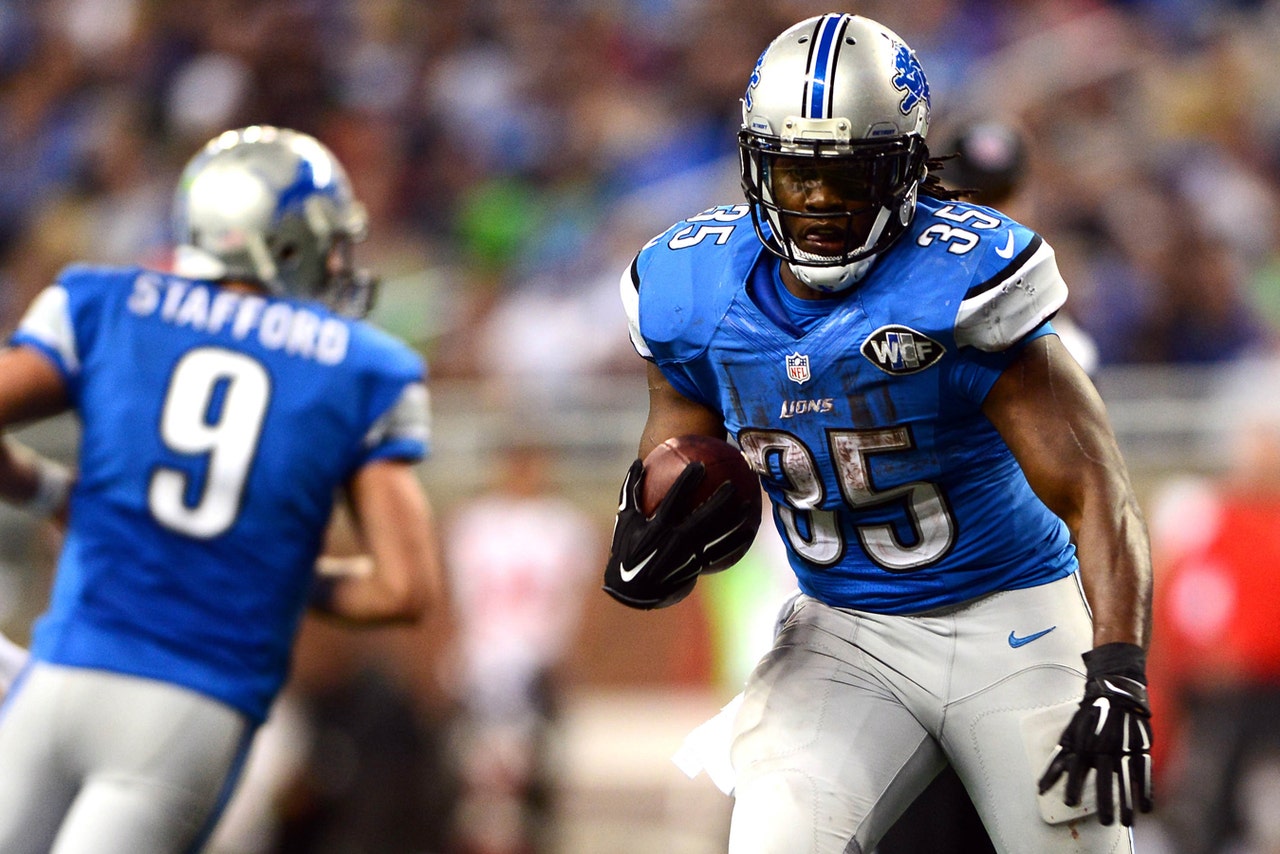 The Detroit Lions play their regular-season home finale Sunday against the Minnesota Vikings in a game that has been pushed back to a 4:25 p.m. start time.
Here are three storylines to follow plus a prediction:
--- When you have a history like the Lions, it's not surprising that a good season like this one leads to a lot of "first time ever" and "first time since" opportunities.
These are some of the latest:
*** A victory over the Vikings would give the Lions a 7-1 record at Ford Field, their best performance at home since going 8-0 at the old Silverdome during a 12-4 season in 1991.
That '91 team was the closest the Lions have ever come to the Super Bowl, losing at Washington in the NFC championship game.
The only other times that the Lions won seven home games in a season were in 1995 (7-1), 1981 (7-1), 1962 (7-0) and 1931 (7-0 while playing in Portsmouth, Ohio).
Taking advantage of their home field has been one of the biggest differences in this team compared to recent years.
During the previous three years, the Lions were merely 11-13 at Ford Field. Their road record during that same time was only slightly worse at 10-14.
Even during their 2011 playoff season, they were just as good on the road (5-3) as they were at home (5-3).
Now they're finally taking advantage of the lively Ford Field crowds.
The only home loss this year was to Buffalo, 17-14, in early October on a 58-yard field goal in the final seconds, a game in which Detroit lost because its own kicking game imploded.
Four of the six victories so far have been by double digits, including a 19-7 win over Green Bay in Week 3.
*** With Minnesota, Chicago and Green Bay on the schedule in the final three weeks, the Lions have a chance to sweep all three division rivals this season if they can win each game.
The Lions have never swept all three in the same season since switching from the five-team NFC Central to the four-team NFC North in 2002.
They did, however, get swept by the trio in 2006, 2008, 2009 and 2012.
Here's a chance for a little payback.
*** The Lions can clinch a 10-win season for only the 10th time in the franchise's 85-year history, the ninth since moving to Detroit in 1934.
It will be only their second 10-win season in 19 years, the other coming in 2011.
*** After allowing a total of 39 yards rushing the last two games against Tampa Bay and Chicago, the Lions are seriously threatening to give up the fewest yards on the ground in a season since the NFL went to a 16-game schedule in 1978.
They have allowed 817 rushing yards in 13 games, an average of 62.8, which ranks first in the league.
Only two teams since 1978 -- Baltimore in 2000 (970 yards) and Minnesota in 2006 (985 yards) -- have limited opponents to fewer than 1,000 rushing yards in a season.
The Lions can become the third by holding their final three opponents to an average of less than 60.7 yards.
They could surpass the 2000 Ravens' mark by holding these last three opponents to less than 50.7 yards per game.
Based on how they're playing, that's not such a crazy idea. The Lions have allowed 50 yards rushing or fewer five times this season.
Minnesota rushed for 69 yards in its first meeting with Detroit, Green Bay for 76 and Chicago for a laughable 13, which comes out to an average of 52.7 for the three games.
--- The Lions' run game offensively has come to life lately, but it's relative.
They went for 113 yards against Tampa Bay, but that's only the third time all season they've rushed for at least 100 in a game. They still rank just 29th in the league with an 84.1-yard average.
There are actually 12 teams averaging more for the season than Detroit's season-high for a game of 115 yards (Sept. 21 vs. Green Bay).
The silver lining has been the performance lately of Joique Bell, who has had to do it on his own at times when the holes weren't there.
In the wake of Reggie Bush's lingering ankle injury, Bell has emerged as the team's feature back. He scored two touchdowns, rushed for 83 yards on 18 carries against Tampa Bay, including a key 57-yard run in the fourth quarter from deep in Lions' territory, and added five receptions for 50 yards.
"He's a workhorse," coach Jim Caldwell said. "The more you give it to him, the better he gets."
Bell, who missed a game in Week 5 because of a concussion, is back to grinding out that extra yard or two with his extra effort on a regular basis. One of his touchdowns Sunday came when it appeared he would be stopped for a loss but got into the end zone solely on his tenacity.
"This is a game of inches," Caldwell said. "You can count on him for the most part to try to keep you away from negative gains. He's able to bounce off people, break tackles and then finish runs. That's extremely important."
Harrison Smith, a standout safety for the Vikings, has been impressed with what he's seen on tape of late.
"He's been running hard, getting yards that you don't see a lot of guys get, fighting guys off, making cuts to get away from people," Smith said of Bell. "We've got to get multiple guys to the ball to wrap him up."
Bell was an undrafted player coming out of Wayne State, a Division I-AA school located in Detroit, in 2010. He was released by Buffalo, Philadelphia and New Orleans before catching on with the Lions late in the December 2011 season.
He leads the team in rushing with 664 yards and touchdowns with seven (six rushing, one receiving).
"I've grown into what they want me to do as a back," said Bell, who grew up in Benton Harbor, Mich. "I think we're starting to hit our stride. We're getting better every week."
--- Detroit won the first meeting with Minnesota, 17-3, nine weeks ago, but it didn't feel nearly that close because the Vikings' offensive line had no answer for Ndamukong Suh and company.
The Lions had eight sacks, 11 tackles for loss, 12 quarterback hits, three interceptions and one fumble recovery.
As Vikings coach Mike Zimmer put it, "Most of the time, they just whopped us up front."
The Lions have to be careful not to fall into the trap of assuming that's automatically going to happen again. The Vikings (6-7) have played better lately with a three-point loss to Green Bay followed by back-to-back wins over Carolina and the New York Jets.
Beating the Vikings, Bears and Packers in these final three weeks is likely to be much more difficult this time than it was the first.
"It's tough to beat a team twice," Lions safety Glover Quin said. "We have to take it as confidence. 'We beat you once and it wasn't a fluke.'
"But we can't think they're going to lay down. Hopefully, you get after them early, create some doubt and make them feel like 'Hey it's going to be just like the last time we played you guys.'
"But any time you come out and give them hope, it's always tough to win."
PICK:
MINNESOTA +7
(Dye's season prediction record: 6-7).
---