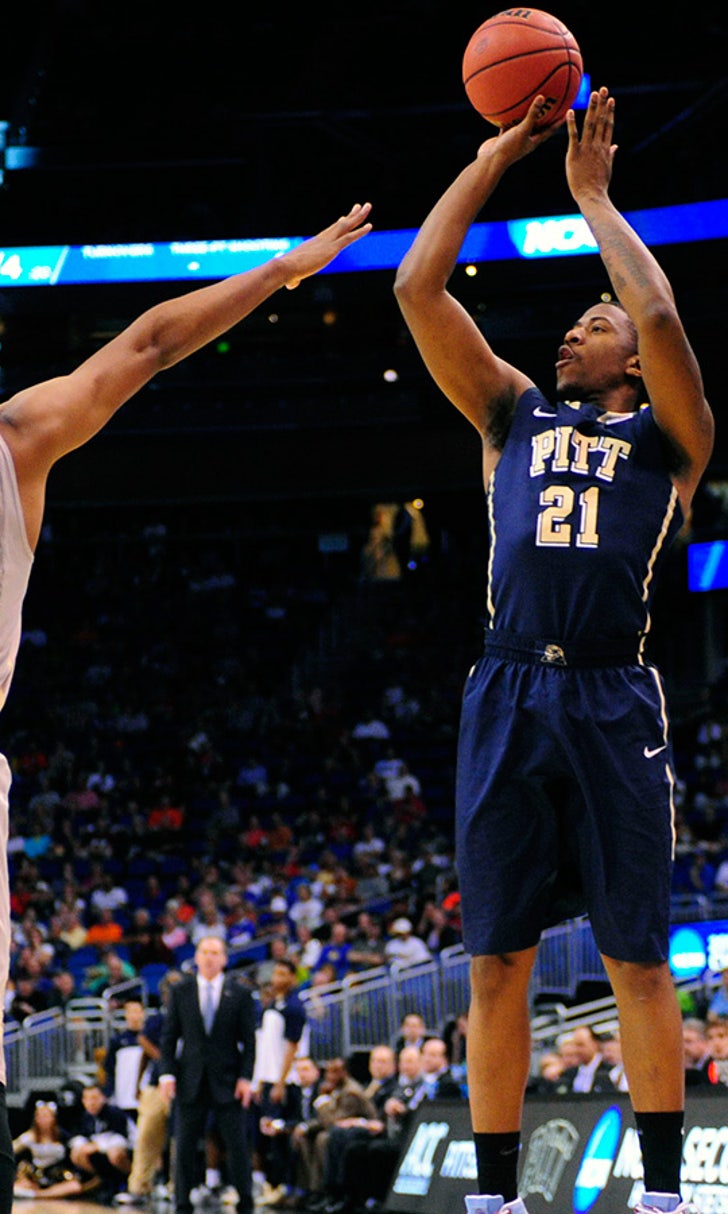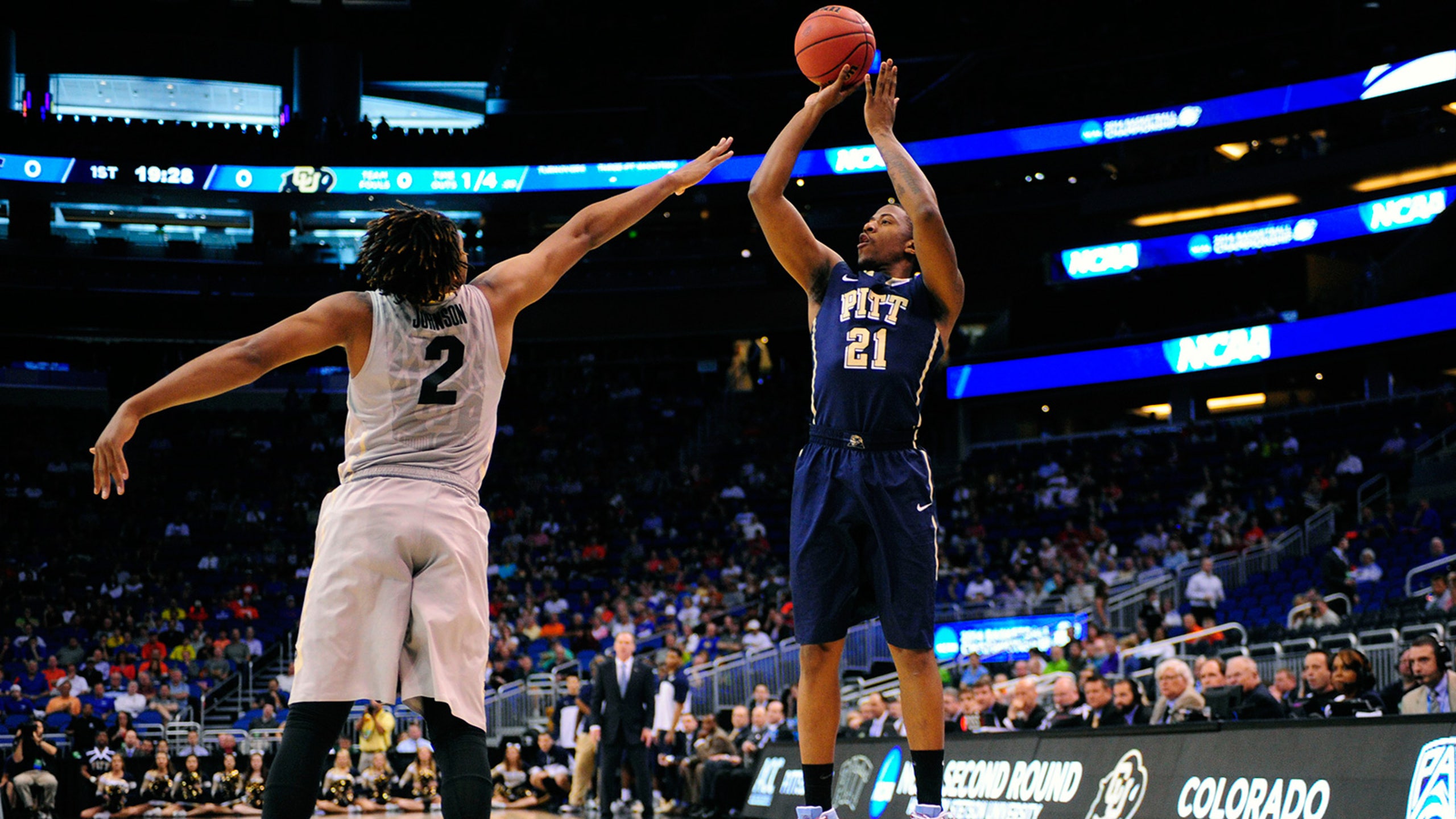 Three Hits: Pittsburgh routs Colorado to advance in tourney
BY Zach Dillard • March 20, 2014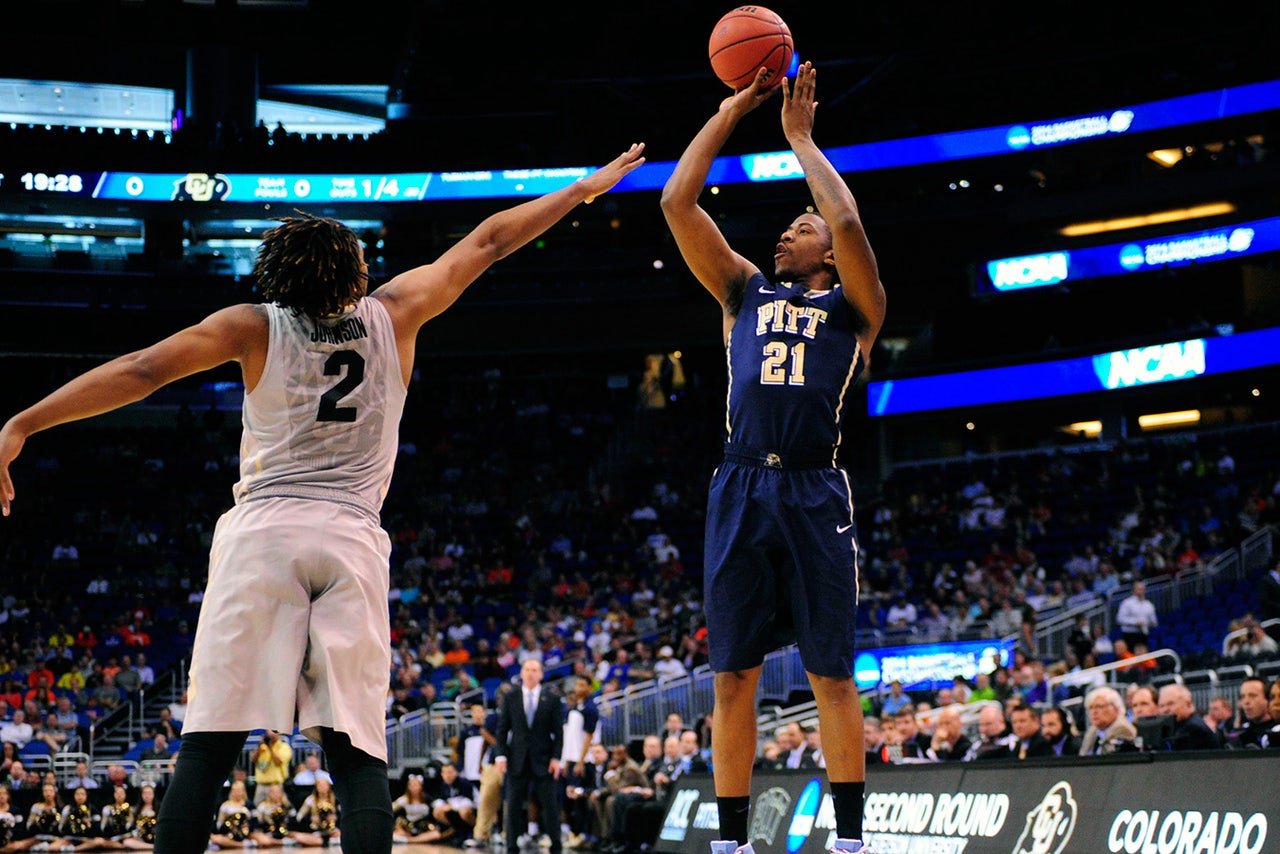 In one of the biggest mismatches between Nos. 8 and 9 seeds in NCAA Tournament history, the ACC's Pittsburgh Panthers routed their Pac-12 opponents, the higher-seeded Colorado Buffaloes, 77-48. Here are three quick observations off the game:
Earlier this season, before the ACC schedule revved up, the Panthers were an efficiency machine boasting an 16-1 overall record and a legitimate ACC Player of the Year candidate in Lamar Patterson. Eight losses down the road, Pitt held up its end of the bargain by returning to that type of form in its NCAA opener, looking as dangerous as previously advertised -- even if it did come as an 9-seed instead of, say, 3- or 5-seed.
Still, the Panthers were clicking from the very beginning on Thursday in Orlando, running up a 46-18 halftime lead en route to a 29-point victory, the second-largest margin of victory in the 8-9 matchup in NCAA Tournament history.
As usual, Patterson filled the statsheet (10 points, four rebounds, four assists, two blocks) and steady point guard James Robinson was, well, steady. But it is the continued standout play of 6-foot-9 senior Talib Zanna that stole the show, at least against Colorado. He's long and athletic and playing the best basketball of his collegiate career at the right time. That bodes well for Dixon's club oving forward.
Dating back to the ACC Tournament, where Zanna averaged 17 points and 13 boards (highlighted by a 19-point, 21-rebound effort in a win over UNC), Dixon's big man has provided a consistent offensive presence down low -- he put up an efficient 18 points versus the Buffaloes and should be an interesting matchup for the Panthers next foe: No. 1 overall seed Florida.
Jamie Dixon's career record in the Big Dance is not high on surprises. It's a testament to his ability to build off predecessor Ben Howland's excellent teams -- Howland left the job for Dixon to take the UCLA position -- that Dixon has rarely had to play the underdog in March. In fact, this is only the second time the Panthers have been seeded below No. 8 (2005) in Dixon's tenure. His Panthers usually hold the high seed, even if it has led to a few too many upsets.
In fact, Dixon's Panthers have never beaten a higher seed in the tourney. Pittsburgh is 0-3 in such games:
That trend will be called into question against top overall seed Florida, assuming the Gators do not become the first-ever 1-seed to fall in the opening round. Florida, the SEC's regular season and tournament champion and the nation's No. 1 team, has not lost since Dec. 2. If Dixon's streak is going to be broken, it will not come without a fight.
The Gators rank top-20 in defensive and offensive efficiency, but Pitt is not far behind in that sense (top 25). Both teams play at a similar pace, and while the Gators make their mark defensively, especially with perimeter pressure spearheaded by senior point guard Scottie Wilbekin, the Panthers are very strong with the ball and should pose problems on the boards. Expect a grind-it-out game, with Pitt being able to hold its own. Point of interest: If the Panthers can not chase the Gators' superior shooters off the 3-point line, they could be in trouble.
This was a topic of conversation when the bracket was announced on Selection Sunday, but Thursday's result only underscored the Buffs' poor seeding -- the result of finishing the season on a 9-8 run after losing star forward Spencer Dinwiddie to injury. So, here's the evaluation the actual team that coach Tad Boyle ran out against Pitt: The Buffaloes were a below-average offense nationally -- turning the ball over far too much and lacking a sufficient number of quality shooters -- decent defensively and won just two games against NCAA tourney teams after losing Dinwiddie.
That deserved an 8-seed? Over a full-strength Pittsburgh team that looked far better on paper and proved it on the court?
This was a big swing-and-miss by the committee, which rewarded Boyle's program for a so-so non-conference schedule that, granted, did feature wins over Kansas, Harvard and Georgia, and not for the team that was left over at the end of the year. Sure, Colorado rattled off two wins in the Pac-12 Tournament -- versus two non-tourney teams, though an argument could be made for California -- and perhaps the complete resume deserved an at-large bid, but it's hard to argue for Colorado being seeded above, say, Pittsburgh, Tennessee, Iowa or Oklahoma State. And if so, it's a very weak argument
Think SMU, a much better and healthier NCAA Tournament option, would have put forth a better effort against the Panthers?
Limping into the tournament isn't a good thing (just ask Iowa). Limping into the tournament without your best player and running into Dixon's efficient bunch? Well, that's how you get humbling, and historic, 29-point beatdowns.
---