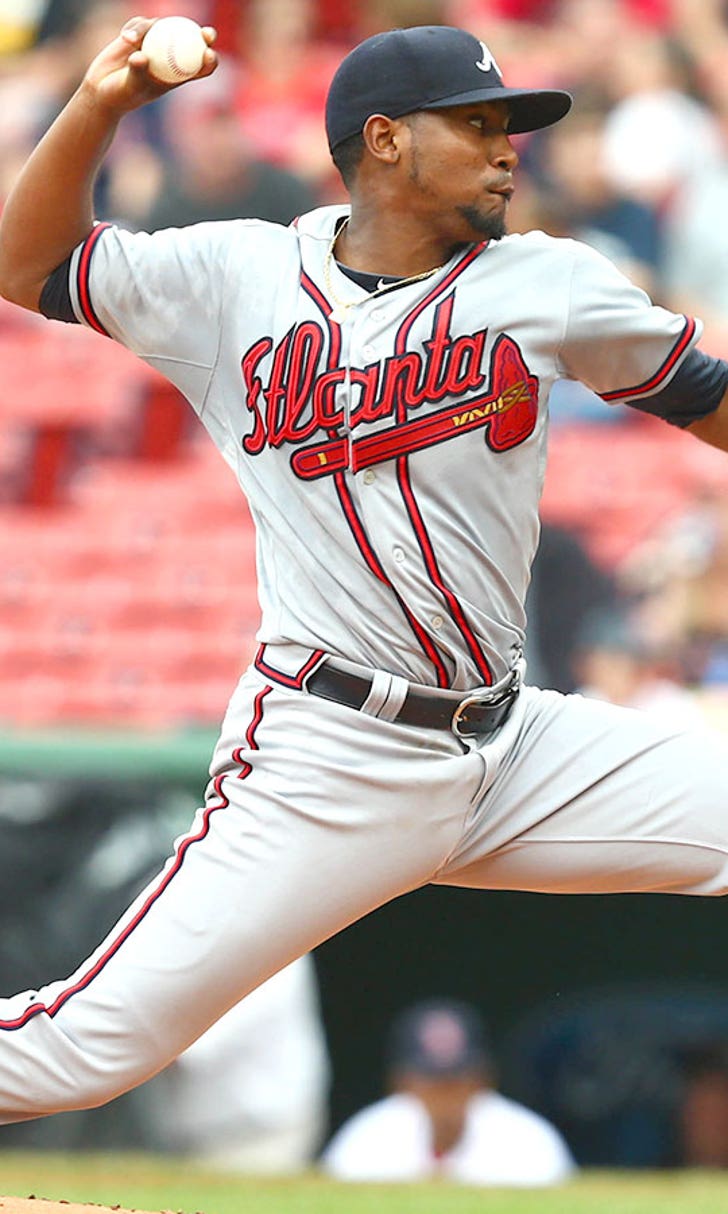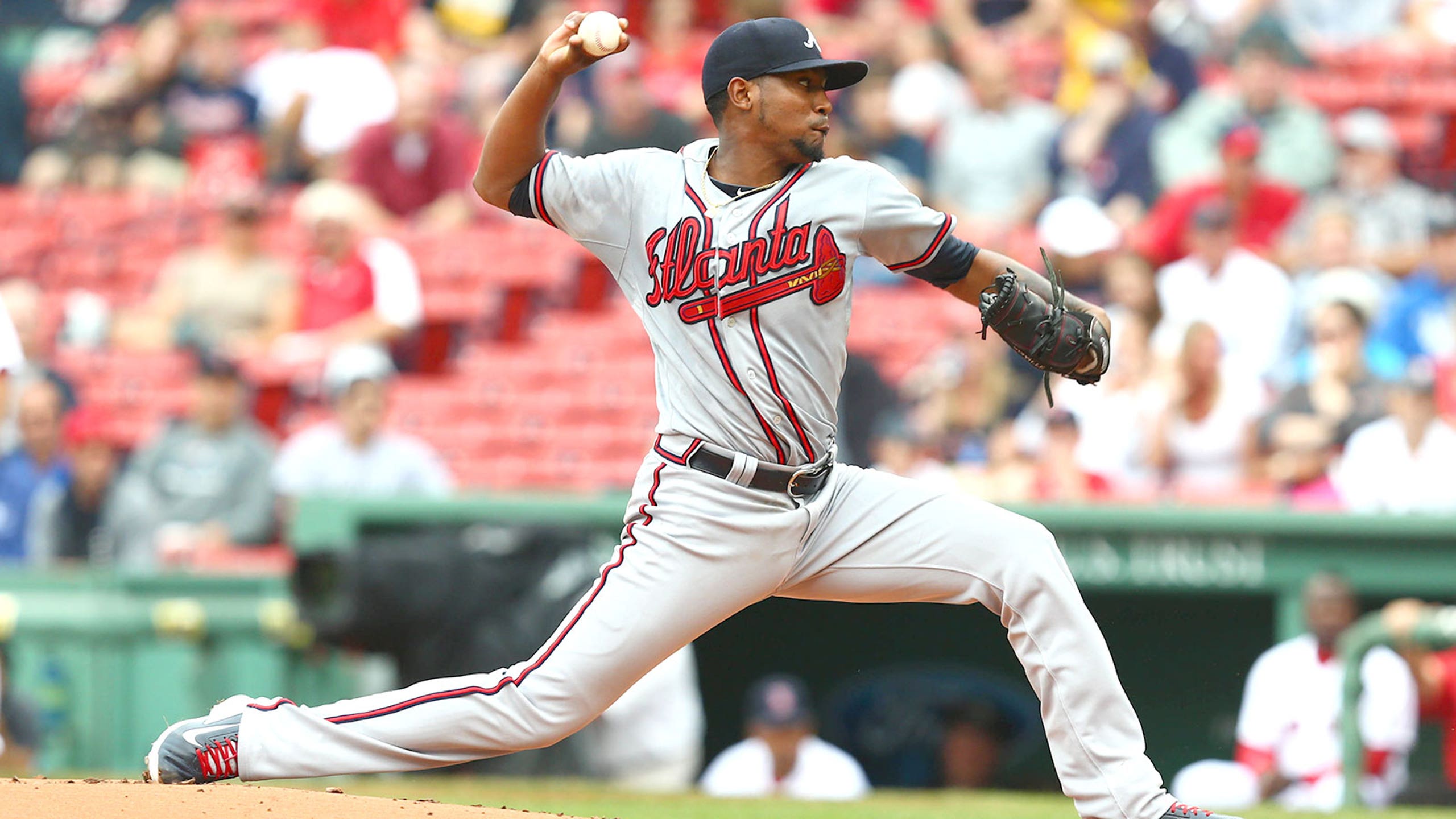 Three Cuts: Braves roughed up at Fenway; Red Sox' Holt hits for cycle
BY foxsports • June 16, 2015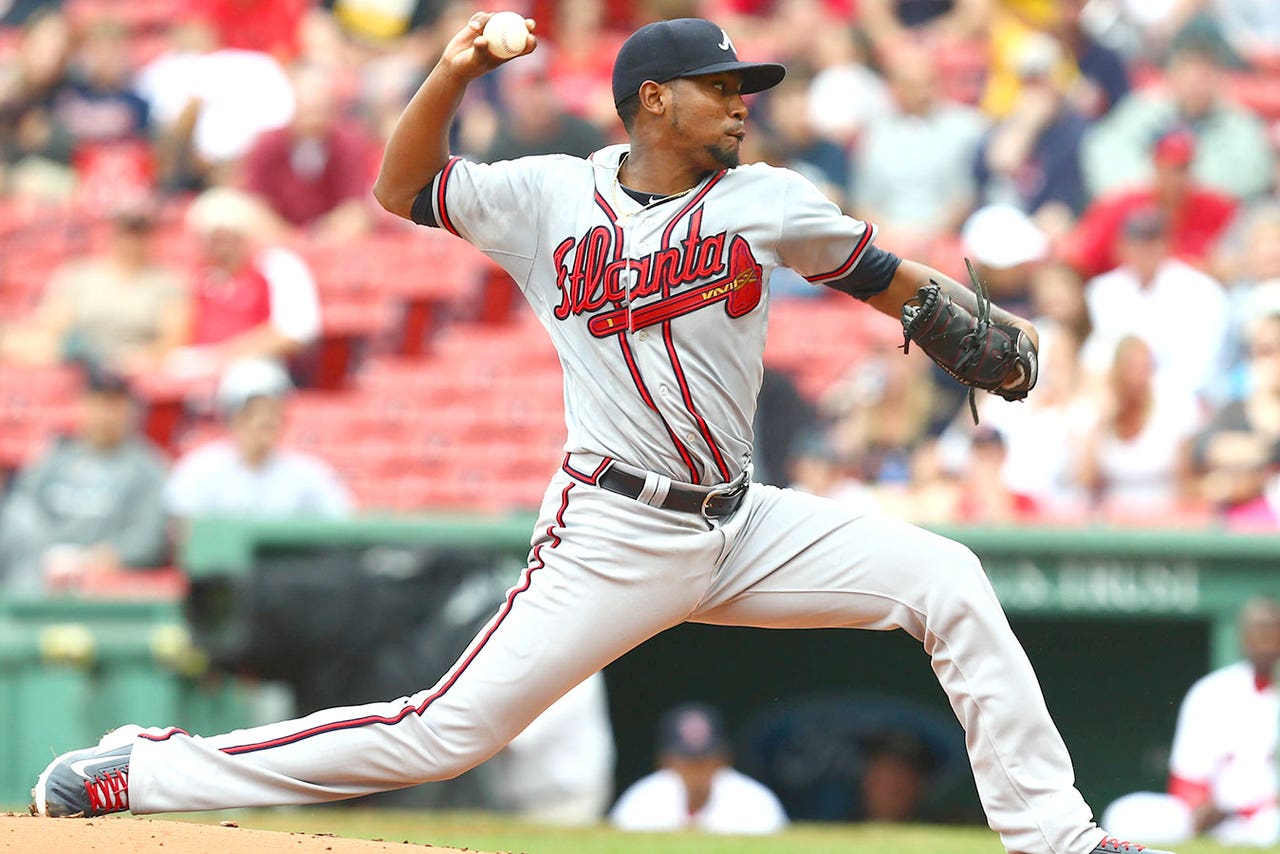 Here are a few random, but detailed takes from the Braves' 9-4 loss to the Boston Red Sox -- prompting both clubs to hop on a plane to Atlanta and finish their two-city, four-game series:
It's been a rough season in Boston, with monumentally high hopes from the preseason being replaced by two sobering realities: Heading into the day, the Red Sox (28-38) had dropped seven straight games ... and worse, they were the only American League East club with a losing record.
But temporary salvation arrived on Tuesday, with the Red Sox grinding out nine runs and 18 hits against the Braves' contingent of Julio Teheran (more on him later), Luis Avilan and Sugar Ray Marimon.
All told, six Boston batters racked up multiple hits; and leadoff hitter Brock Holt -- a typical reserve -- became the first Red Sox player since John Valentin (1996) to hit for the cycle, collecting four hits (including a feat-clinching triple in the 8th), two runs and two RBI.
(On the same day that established stars Hanley Ramirez and Dustin Pedroia rode the bench.)
Of equal importance, the Red Sox didn't crumble mentally after the Braves tied the game in the fourth inning -- scoring two runs with only the benefit of one hit (Freddie Freeman double). Boston broke a 2-all tie with seven unanswered runs ... before Atlanta tacked on two incidental runs in the 9th.
As for the Braves (31-33, 3rd in the NL East), this is the kind of, uh, classic effort one should expect from a team that can never break through the ordinary.
Since starting the season at 5-0, Atlanta hasn't notched more than three consecutive victories; and during that same span, it only has one losing slide longer than three games (four).
This is where things get tricky: If the Braves are going to bust out of this cycle of win/loss/win/loss, certain trends involving the so-called stars must change in a hurry.
Which brings us to ...
Of his last seven starts away from Turner Field (including Tuesday's effort), spanning 36.2 innings, Teheran owns a wretched ERA of 7.96.
On Tuesday, Teheran allowed six runs and 13 hits over 6 1/3 innings -- a 102-pitch outing that ran notoriously hot and cold.
For the 1st, 6th and 7th, Boston accounted for seven runs. For the 2nd, 3rd, 4th and 5th, only two Red Sox players reached base against Teheran -- with Mike Napoli and the aforementioned Holt netting harmless singles.
(Holt was caught stealing at second base to end the fifth inning.)
Bottom line: When Teheran was good, the Red Sox essentially had no chance. But when the Braves' preseason ace was off ... things were noticeably dire.
"A lot of (hittable) balls right down the middle of the plate," lamented Braves skipper Fredi Gonzalez, regarding Teheran's start during his post-game media session. "We need (Teheran) to locate the ball better."
Since May 30, spanning 16 games and 14 starts, Uribe boasts supreme tallies with batting average (.356), on-base percentage (.397) and OPS (nearly .900). Of equal importance, the 36-year-old has a modest hitting streak of five consecutive games.
All this begs the question: If the Braves only have three more road games in American League parks from this point forward (July 27-29 in Baltimore), will Uribe remain the no-brainer choice to start the vast majority of games at third base -- over Chris Johnson (Tuesday's designated hitter)?
On paper, Uribe's the better fielder, as well.
Did you happen to catch FOX Sports South's grainy, but oh-so-timely footage of Wood taking a batting-practice ball to the head, while conversing with an unidentified teammate in the outfield?
It could have been a horrible incident for Wood (and the Braves), getting hit by a line drive without ever seeing it. Instead, the ball grazed the southpaw in a positive manner -- who knew that was possible? -- with Wood avoiding serious or even mild injury.
(After a quick checkup with the team doctors, he joined the other Braves in the dugout for Tuesday's game and, by all appearances, should be fine for Wednesday.)
---