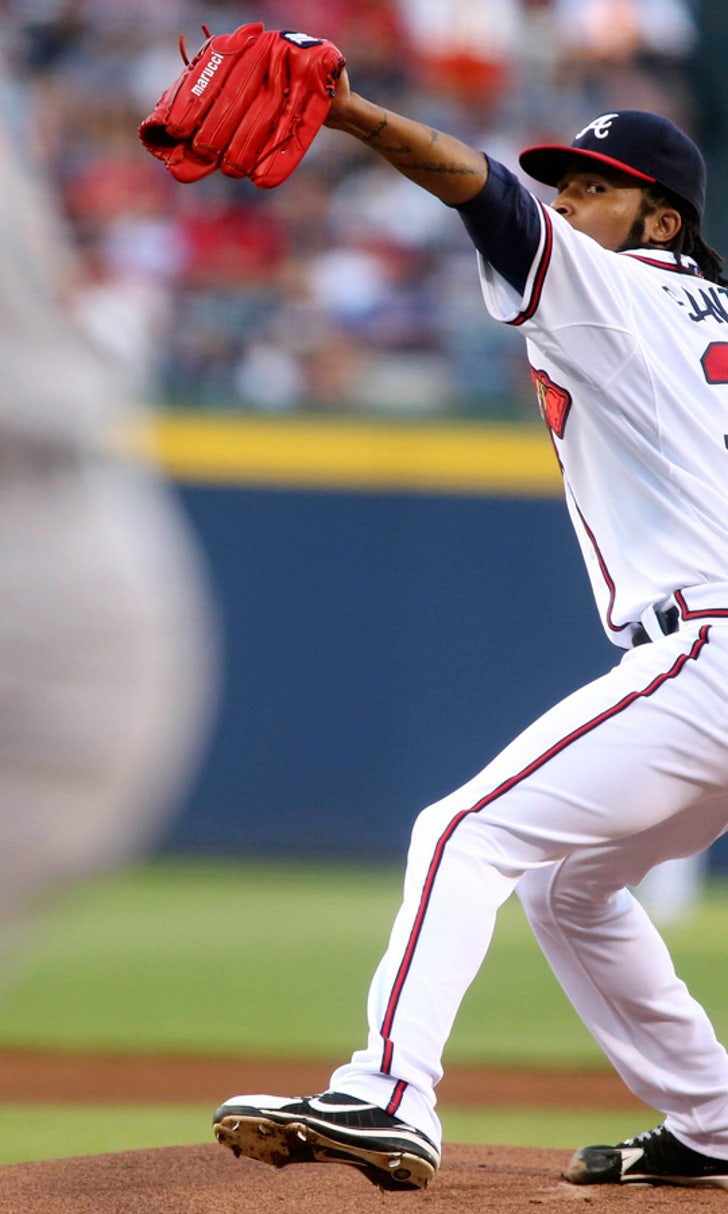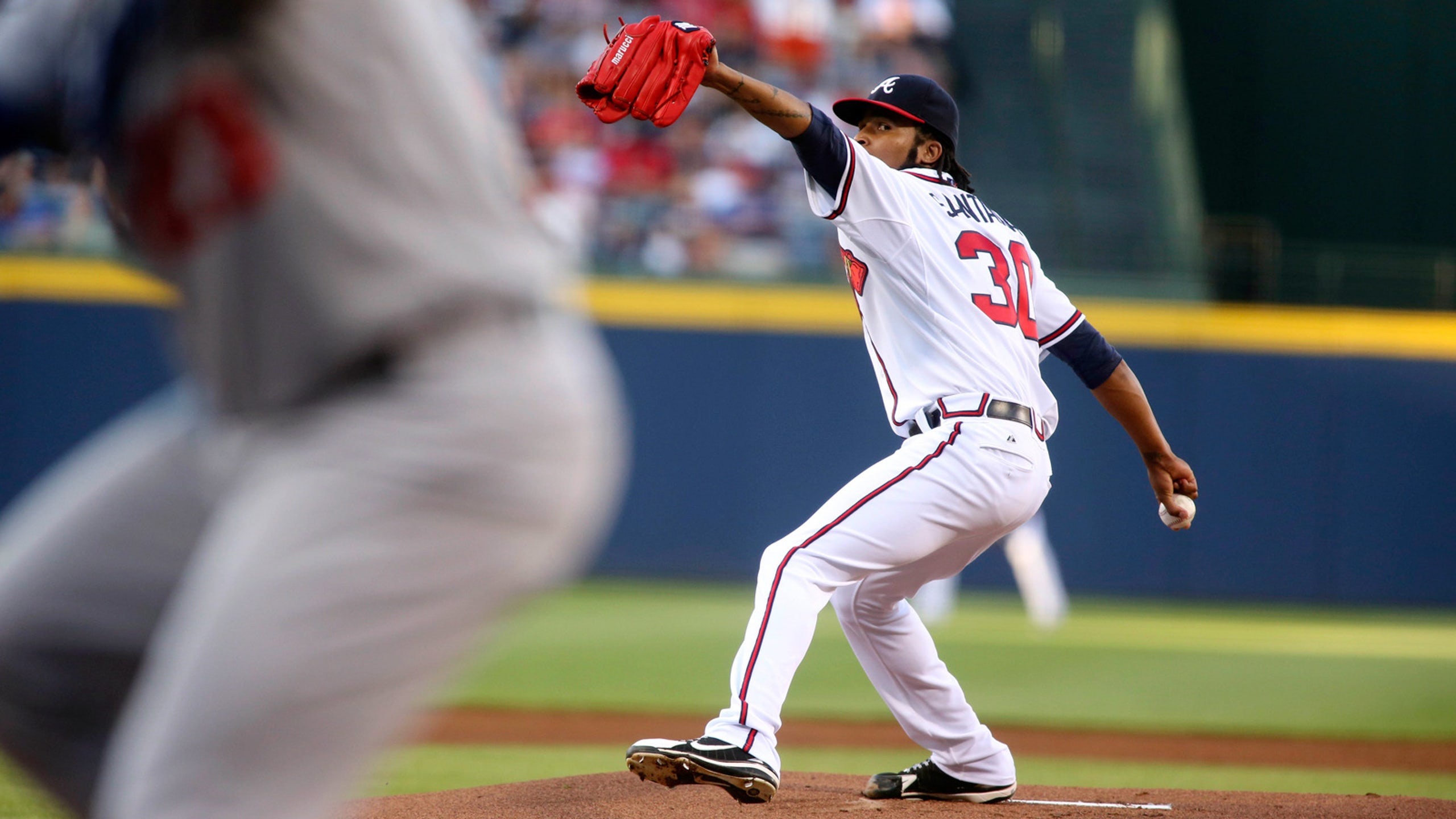 Three Cuts: Braves hold off Dodgers for first win of series
BY foxsports • August 14, 2014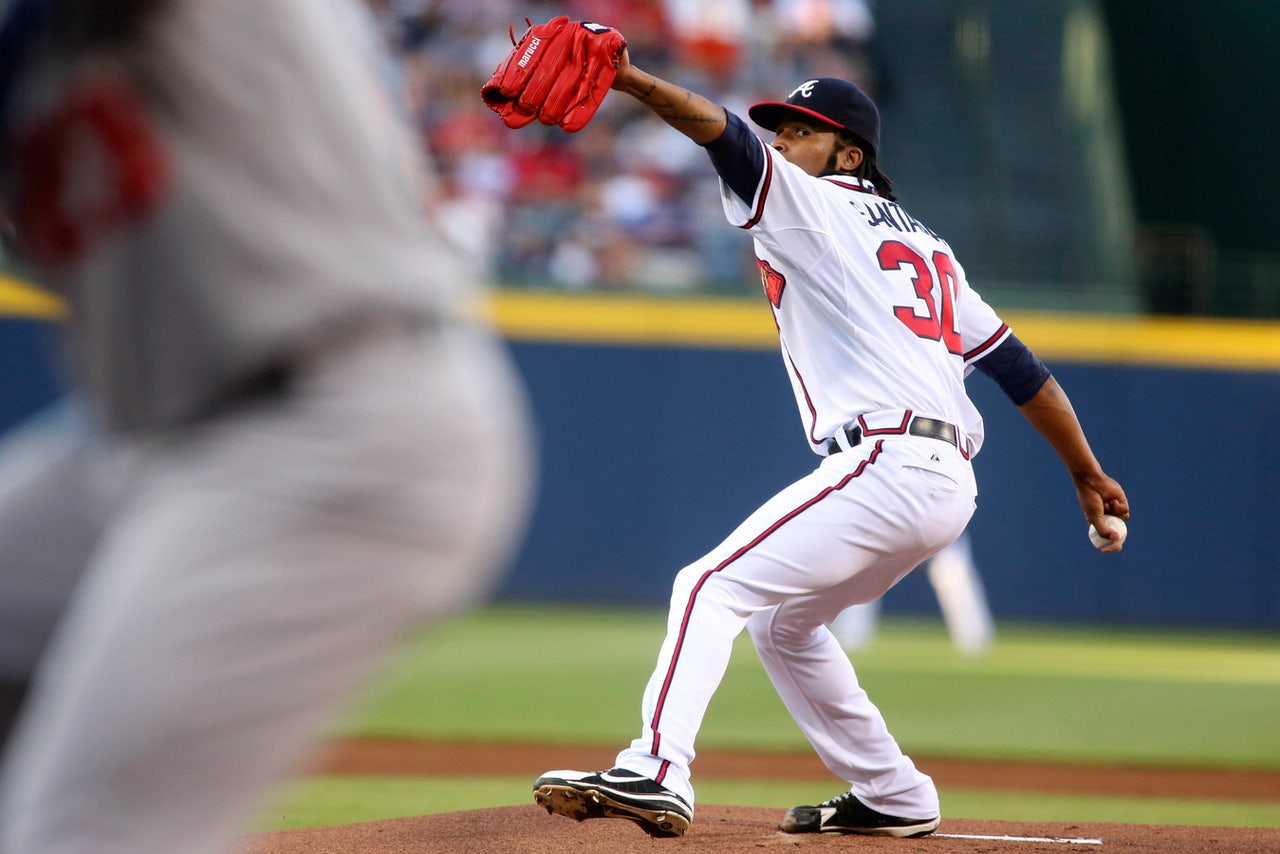 ATLANTA -- A one-run lead with closer Craig Kimbrel coming to the mound in the top of the ninth inning is typically when a sense of calm comes over the home crowd at Turner Field.
That wasn't the case on Wednesday.
The Braves had lost 11 of their last 13 games, and five in a row to the Dodgers this season. There was no feeling of an impending win from anywhere within the ballpark. And when Kimbrel got in trouble in the ninth, the tension mounted.
Kimbrel escaped a bases-loaded jam in the ninth to earn his 35th save of the season. The Braves got their first win of the series, and can tie the series up with a win over Los Angeles on Thursday.
But most important, the win allowed Atlanta to keep pace with the Washington Nationals, who beat the New York Mets to keep their five-game lead over the Braves in tact.
Here are three more things we learned from Atlanta's 3-2 win over the Los Angeles:
When the Braves' lineup card was turned in, a familiar name was atop the batting order.
Heyward, who hit leadoff last season and for 68 games to begin the year in 2014, was once again the first player in the home dugout to grab a bat. Since Heyward had vacated the No. 1 spot, the Braves have used six different players in an attempt to find a quality leadoff hitter.
"We're going to try it, and try it for a while," said manager Fredi Gonzalez before Wednesday's game. "Maybe (he) adds some spark, maybe he adds some energy up there and get us going a little bit."
In his 68 games hitting leadoff prior to Wednesday, Heyward hit .254 with an on-base percentage of .334. He went 1 for 4 with a run scored on Wednesday, his run was the eventual game-winner.
B.J. Upton, with 36 games as Atlanta's leadoff hitter, was in the one hole most frequently after Heyward. But he hit just .220 with a .282 on-base percentage. The revolving door at leadoff also included Tyler Pastornicky (.500 in four at-bats), Jordan Schafer (.167 in 12 at-bats), Andrelton Simmons (.200 in five at-bats), Emilio Bonifacio (.182 in 22 at-bats) and Tommy La Stella (.100 in 20 at-bats).
Gonzalez must believe Heyward is the best bet to produce runs at the top of the Braves' lineup, because he inserted the lefty Heyward against Hyun-Jin Ryu, a crafty left-handed hurler with a 3.21 ERA and a 13-5 record coming into Wednesday's game.
Heyward's success against left-handers hasn't been great this season. He's batting .160 against southpaws, and .302 against right-handed pitching. So for Gonzalez to make the switch when he did, he must have really needed that spark.
Santana started his night by striking out all three batters he faced in the first inning, and he did so on just 14 pitches. He looked like a man on a mission.
Santana's second inning was as different from his first as a win is different from a loss.
A double allowed to Matt Kemp, and a single to Carl Crawford started the second inning. The Dodgers collected three more hits and scored two runs on Santana before he could escape the inning. Even the opposing pitcher, Ryu, laced a single in the inning.
From the third inning to the sixth, Santana fixed whatever went wrong in the second.
He got the Dodgers 1-2-3 in the third inning (with two more strikeouts), and then allowed just three more hits over his final four innings. Overall, Santana gave up eight hits, but five came in that anomaly of a second inning. That means he spread three hits out over the other five innings, while striking out nine.
You already know that the Braves' win Wednesday was their first against the Dodgers in six tries this season. It was also a unique victory because of the way the Braves built the win.
Good starting pitching has been a staple for Atlanta this season. But unless the Braves hit the long ball, it's been tough to win. Prior to Wednesday's game, the Braves were 29-41 in games they did not hit a home run. Atlanta won 3-2 on Wednesday in spite of not blasting a ball over the fences. In fact, of the eight Atlanta hits, only one (Evan Gattis' double in the second inning) went for extra bases.
Atlanta has also been a team in 2014 that needs runs, and lots of them, to win. In games where the Braves score three runs or fewer, their record prior to Wednesday was 18-48. The Braves scratched and clawed for their three runs on Wednesday, and made due. A sacrifice bunt from Chris Johnson and a rare stolen base from Freddie Freeman were two of the rather exotic occurrences from the game.
"We needed the run," Johnson said about his second-inning bunt that moved Gattis to third. Gattis eventually scored on Simmons' ground ball to second base. "They scored two runs (in the top of the second) and I've been in a little funk, and we just needed something positive.
"It's just a do-whatever-you-can kind of approach. Whatever it takes, that's where we're at. Whatever it takes to win ball games, whatever it takes to score runs, we've got to do that. We can't sit on our ego. If I've got to bunt, I've got to bunt."
Wednesday's game was unique in another way, too. The Braves had only eight hits, which usually spells a loss. With eight hits or fewer in 2014, Atlanta was 25-41 prior to Wednesday. But the Braves got it done.
Atlanta's win doesn't instantly propel the team back into postseason contention. The Braves are five games behind the Nationals, and that's sizable gap to close. But there are 42 games left to chase Washington down. And if the Braves have found a way to win with less in the means of run production, they could make a run at the division.
---