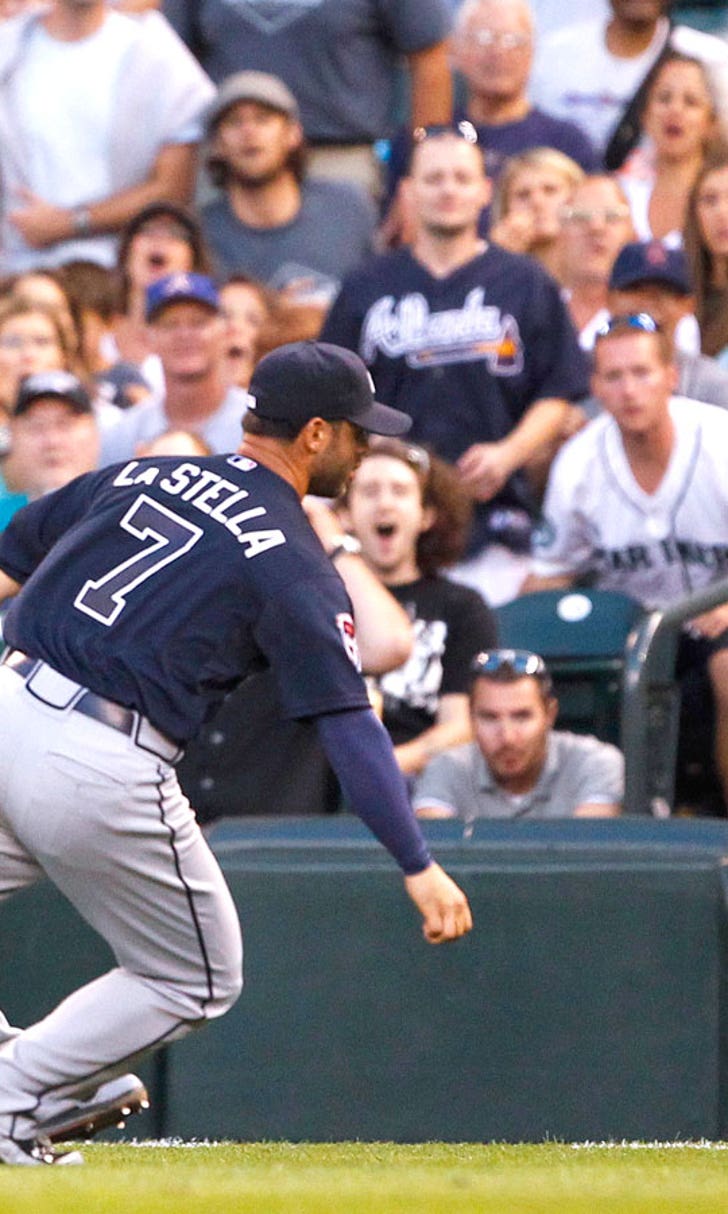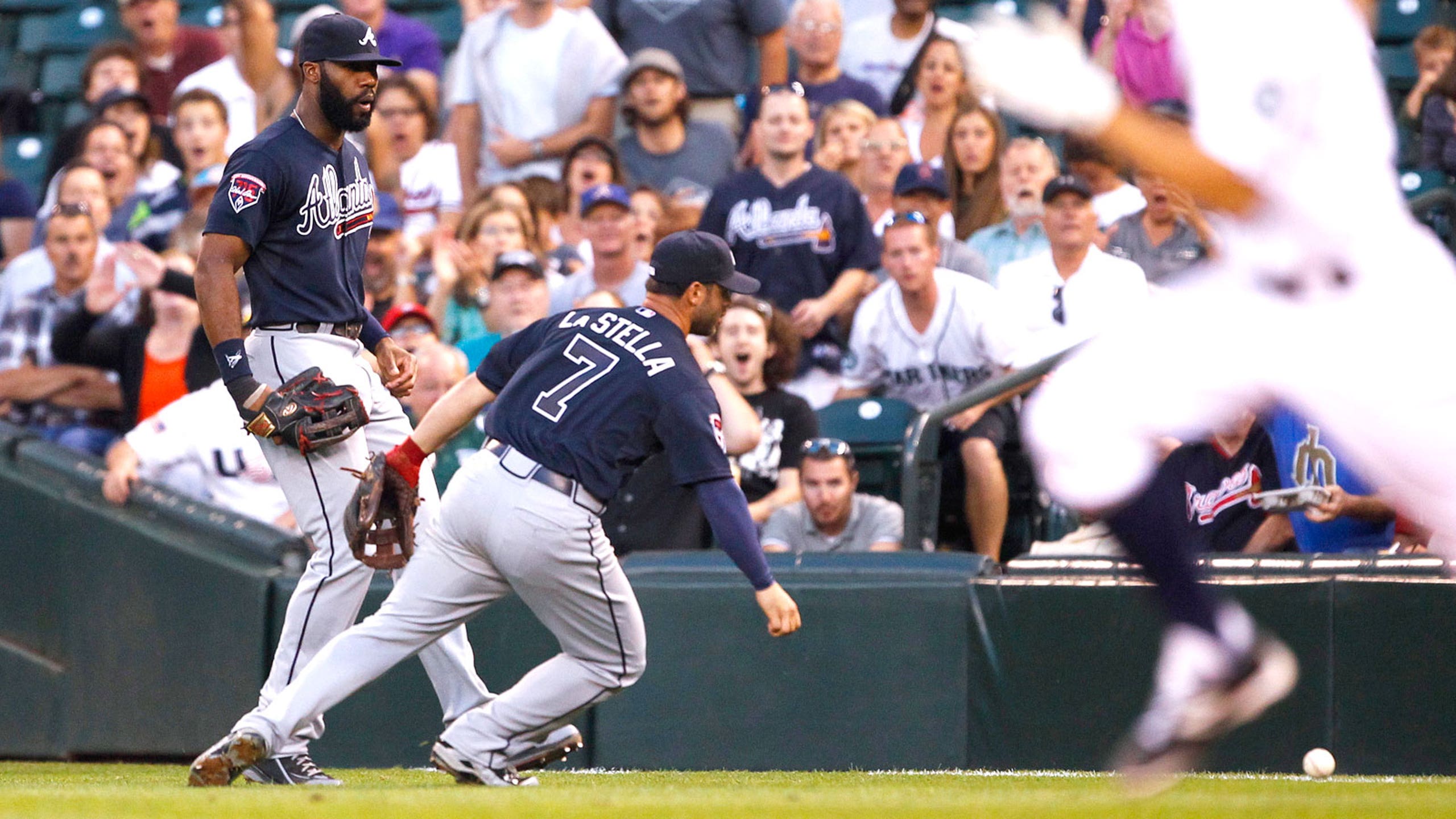 Three Cuts: Braves aced by King Felix, suffer 7th straight loss
BY foxsports • August 6, 2014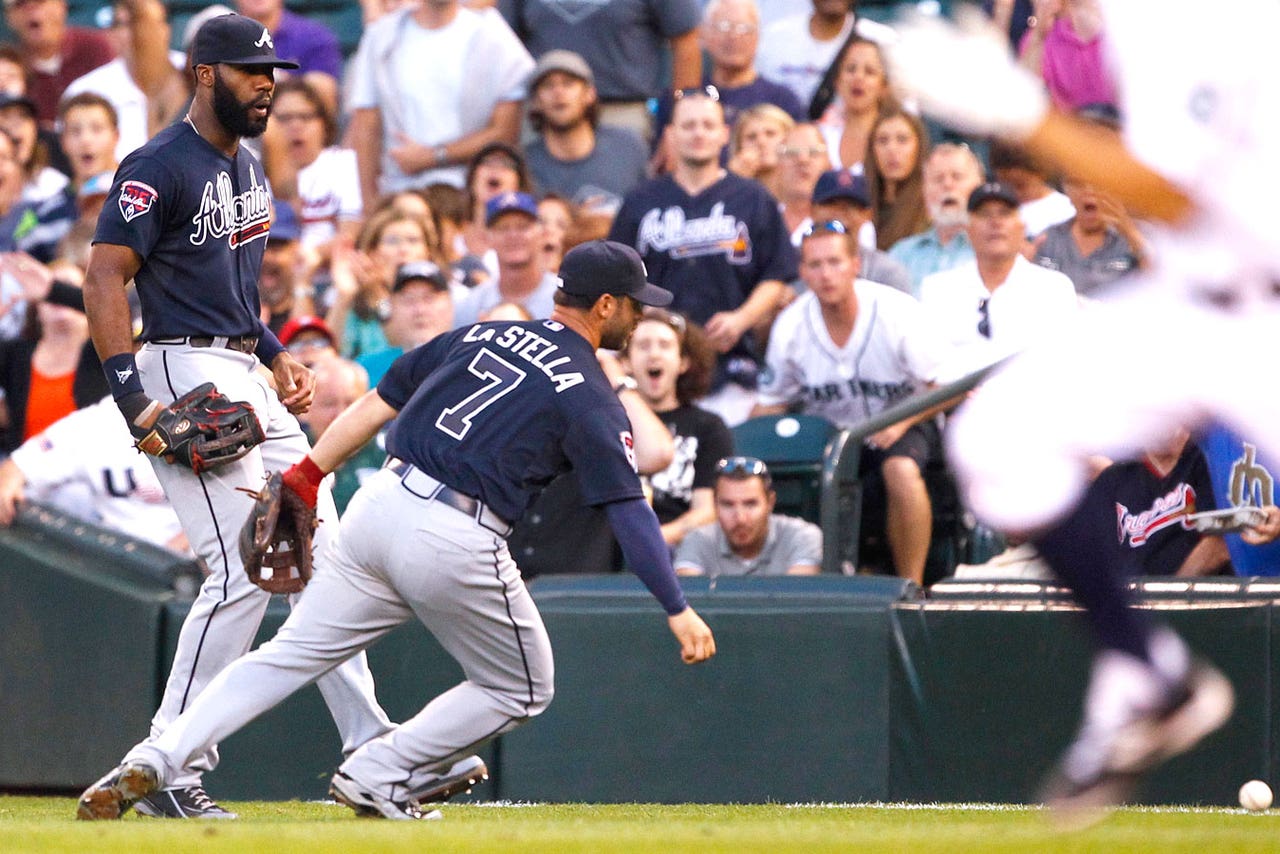 For what it's worth: In the last 30 years of Major League Baseball, only one World Series champion incurred multiple losing streaks of seven or more games:
The 2006 St. Louis Cardinals ... an 83-78 club which dropped eight straight twice during that unlikeliest of championship seasons.
On Tuesday, Felix Hernandez (12-3) allowed just one run and four hits over eight scintillating innings against the Braves -- a victory that became academic after the Mariners rolled for four runs in the 4th (more on that later).
That was essentially Atlanta's stabs at taking down Hernandez and halting a desultory losing slide, although the club did collect one run and two hits (Tommy La Stella, Jason Heyward) in the ninth inning.
In quick defense of the Braves (58-55), they've encountered a few elite-level pitchers on this West Coast swing -- Zack Greinke, Clayton Kershaw, Tyson Ross and Hernandez.
1) It allowed Denorfia and Morrison to advance to third and second base, respectively.
2) While rushing to third base for defensive help, Braves shortstop Andrelton Simmons inadvertently rolled his ankle over the bag and subsequently had to leave early, with nary a hit (one at-bat).
The play of the game occurred after a Mike Zunino strikeout. M's shortstop Chris Taylor lofted a lazy, but well-placed fly ball to shallow right field, prompting La Stella, Heyward and Freddie Freeman to converge upon the same space. All seemed well for a few seconds, as Freeman and Heyward deferred to La Stella, unfettered.
But the rookie booted the ball, enabling Denorfia and Morrison to score the unearned runs with two outs.
On the next play, Austin Jackson -- who was traded to Seattle last week in the three-team, blockbuster deal involving one-time Cy Young David Price -- laced an RBI single to center field, putting a capper on the Braves' nightmare inning.
"If (Heyward) could have gotten (to the ball), he would have called it," said Braves manager Fredi Gonzalez in his postgame address, lamenting how La Stella's error essentially cost the club three runs. "Just one of those things."
Regarding Simmons, Gonzalez his defensive stopper is a "day-to-day" proposition for Wednesday's series finale, intimating that a Friday return (back in Atlanta) might be more realistic.
With a pair of off days (Monday/Thursday) bookending this two-game trip to Seattle, you can certainly see Gonzalez's rationale in bypassing Minor for the week and presumably riding Ervin Santana (Friday), Aaron Harang (Saturday) and Alex Wood (Sunday) for the vital three-game home series against the first-place Nationals (60-51, three games up in the NL East).
However, would it have made more sense for Julio Teheran (Wednesday's pitcher) -- Atlanta's surging ace (2.57 ERA, 25/4 K-BB in his last three outings) -- to draw the Friday start against Washington ... since that series has greater importance than a getaway matinee against Seattle?
If that had been the case, Minor (7.34 ERA since June 26) would be getting the Wednesday vote of confidence. And who knows, perhaps he would have responded favorably to the pressure of saving Atlanta's forgettable western voyage.
On two occasions early on, Bonifacio robbed All-Star Robinson Cano of two potential doubles in left-center field -- the first one a mid-range line drive with noticeable tailing action ... and the second one a deep blast to the warning track/wall.
The catches were equal parts spectacular and vexing to Cano ... so much that he spent extra time staring down Bonifacio after the second putout. Good stuff.
---