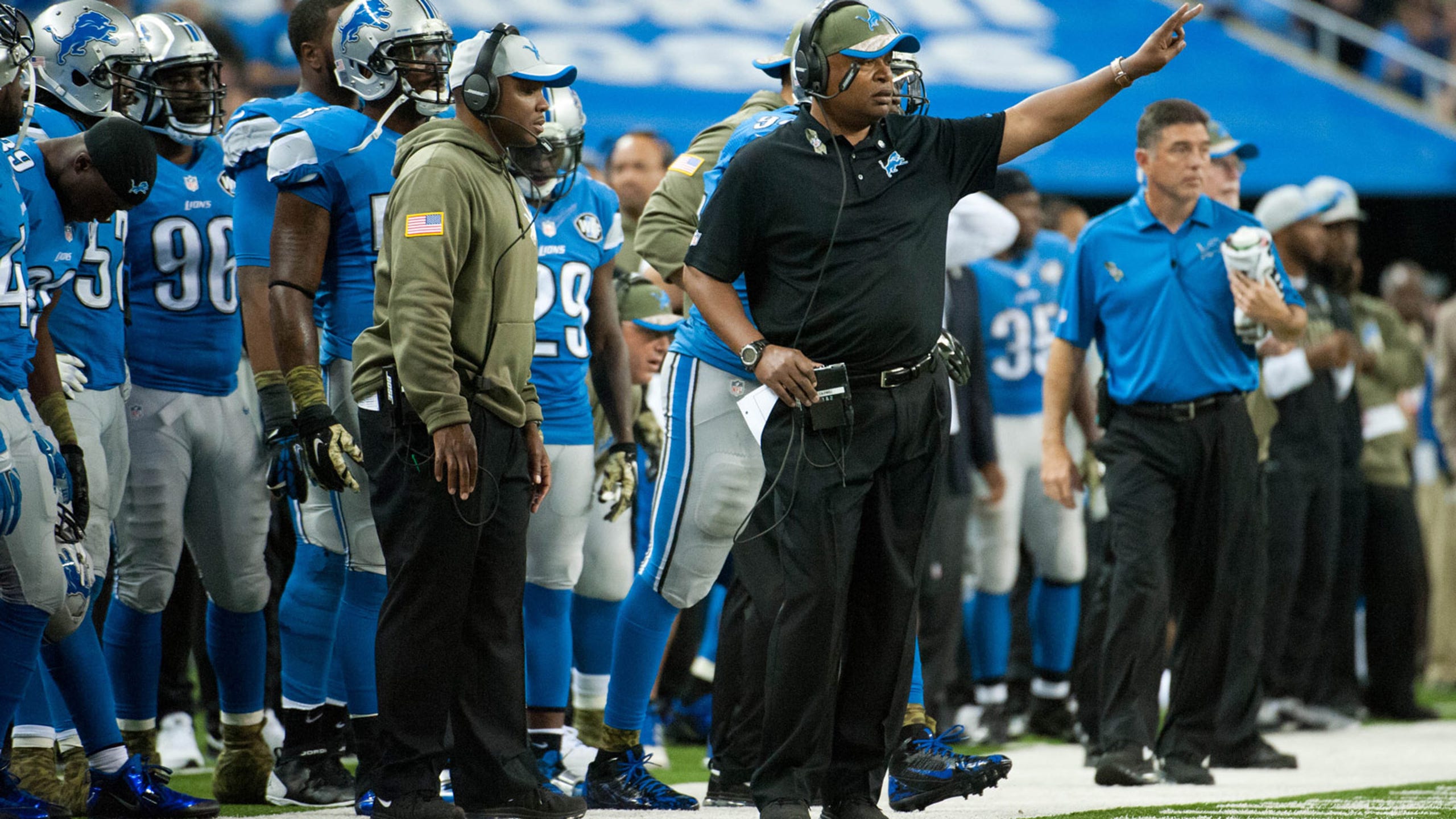 Three and out: Which direction will Lions go in 2015?
BY foxsports • February 3, 2015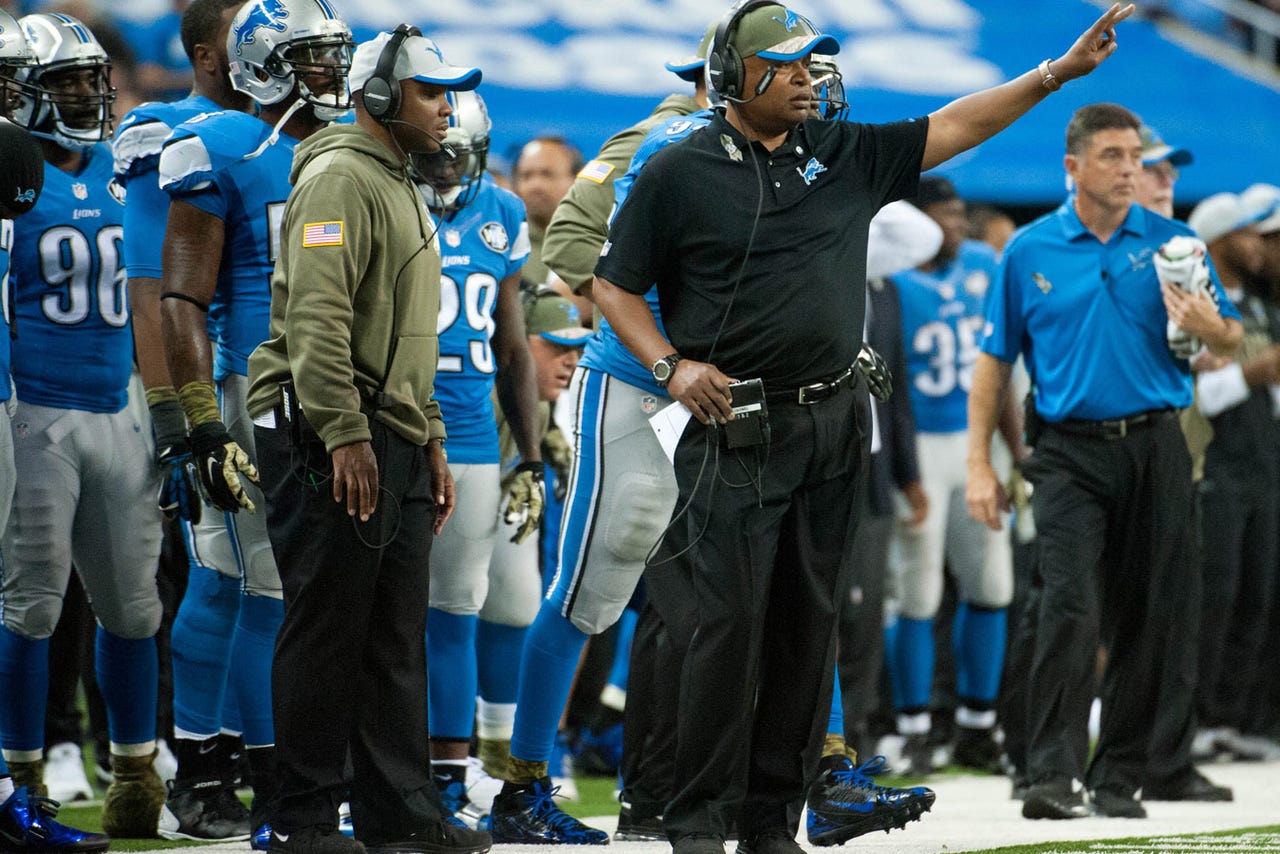 FIRST DOWN
The last time the Detroit Lions made the playoffs, they went from 10 wins in 2011 to four wins in 2012.
Which direction will they go in 2015 coming off an 11-win season?
Offshore sportsbook Bovada has released Super Bowl odds for next season and the Lions are considered no better than tied for the seventh-best team in the NFC, and tied for 11th in the entire league.
The Lions are 33-1 to win their first Super Bowl ever, according to Bovada.
Part of the problem is they're in the same division as Aaron Rodgers and the Green Bay Packers. Therefore, getting a home playoff game is extremely difficult and it's going to stay that way as long as Rodgers is in uniform.
It's natural that three NFC teams -- Seattle, Green Bay and Dallas -- would have lower odds than Detroit.
But there are also three teams that finished with fewer victories than the Lions who are getting more respect. That includes Philadelphia (10-6 record) and San Francisco (8-8) both at 20-1, and New Orleans (7-9) at 22-1.
The AFC teams ranked above Detroit, based on the odds, are New England, Denver, Indianapolis and Pittsburgh.
Arizona and Baltimore, like the Lions, are listed at 33-1.
"We have to get better from a talent standpoint," Lions general manager Martin Mayhew said. "I think we're a good football team right now, but we're not a great football team.
"We have to be able to go and win at Green Bay, which we have not done in a long time. Having a bye and having a home game would have obviously helped us in terms of the playoffs and advancing.
"What I take away from that is that we have to do a good job this offseason of making our football team better."
It's all comes down to whether they can figure out how to take down Rodgers and the Packers.
SECOND DOWN
Following that disappointing 2012 season, Mayhew admitted he made a mistake the previous offseason by standing pat with his roster.
He regretted not making some personnel moves even though the team was coming off a rare playoff season.
It could be different this offseason. The Lions have already informed center Dominic Raiola that he won't be re-signed following 14 years with the organization.
Asked about what he learned from how he handled the offseason after 2011, Mayhew said, "You have to be aware of that. After that season, we signed Calvin (Johnson). Kind of restricted us a little bit in free agency. Obviously, you have a big contract that's due this year (Ndamukong Suh).
"I think there's some lessons learned from a personnel standpoint, maybe hung in with some guys one year too long in those situations. So I think we're going to evaluate things very carefully and I think we'll make the right decisions to be better in 2015."
Mayhew also believes the presence of coach Jim Caldwell will help avoid a similar letdown that went with the last playoff hangover under Jim Schwartz.
"I think Jim Caldwell makes it different," Mayhew said. "His leadership, the way he approaches our team, his focus on the things that are important. I think our team is going to come back and be focused on getting back. I think he'll do a great job of that."
THIRD DOWN
Receiver Ryan Broyles, a second-round draft pick in 2012, played in only five games for a total of 34 offensive snaps this past season.
He was inactive for the final eight regular-season games plus the playoff game.
Broyles was coming off his third straight season-ending injury, a torn Achilles that forced him to miss the final eight games in 2013.
The question now is whether Broyles will ever regain a spot in the Lions' rotation.
"I would have loved to have seen him get out on the field and play for us," Mayhew said. "Unfortunately, there were guys ahead of him and they stayed healthy for the most part.
"The reason why he didn't play was because nobody got hurt. The other guys were featured in our offense. He was our first reserve off the bench. He didn't get an opportunity to get in, but I look forward to see what he does this offseason and seeing his continual development.
"He'll be a year removed from that Achilles injury. I think he'll have a little bit more pep in his step this offseason, so I'll look forward to seeing him work."
Broyles became the No. 5 receiver behind Calvin Johnson, Golden Tate, Corey Fuller and Jeremy Ross.
Johnson and Tate were no-brainers. Fuller is 6-foot-2 and gives the Lions a taller receiver than Broyles does at 5-10. Ross, meanwhile, also was the team's top return specialist.
The Lions would save nearly $900,000 in salary-cap space if they release Broyles, who has one year remaining on his contract.
---