Thompson Jr., Bishop Montgomery too much for Loyola
BY foxsports • January 31, 2015
Loyola's contest with Bishop Montgomery at the Fairfax State Preview on Saturday got out of hand early.
What happened?
Stephen Thompson Jr. happened. Bishop Montgomery's senior guard was incredible in the Knights 94-34 win over Loyola.
The Oregon State commit nearly outscored Loyola (14-8) by himself in the first half. At halftime it was Loyola 23, Stevie Thompson 22.
Of course on the scoreboard that mattered it was much uglier. Bishop Montgomery (23-1) went into intermission with a 30-point lead.
Thompson put on an aerial assault in the first half that drove the crowd crazy inside the Fairfax High School gym.
He had one-handed dunks. Some in transition. Some out of a half court set. Some with a clear path. Some with traffic in the lane.
Thompson Jr.  showed he could be more than just a high flying act. He hit from deep, too. He knocked down three triples in the game.
He finished with 37 points despite not playing a second of the fourth quarter. Although he would have like to.
"I wanted 40 (points)," Thompson Jr. said.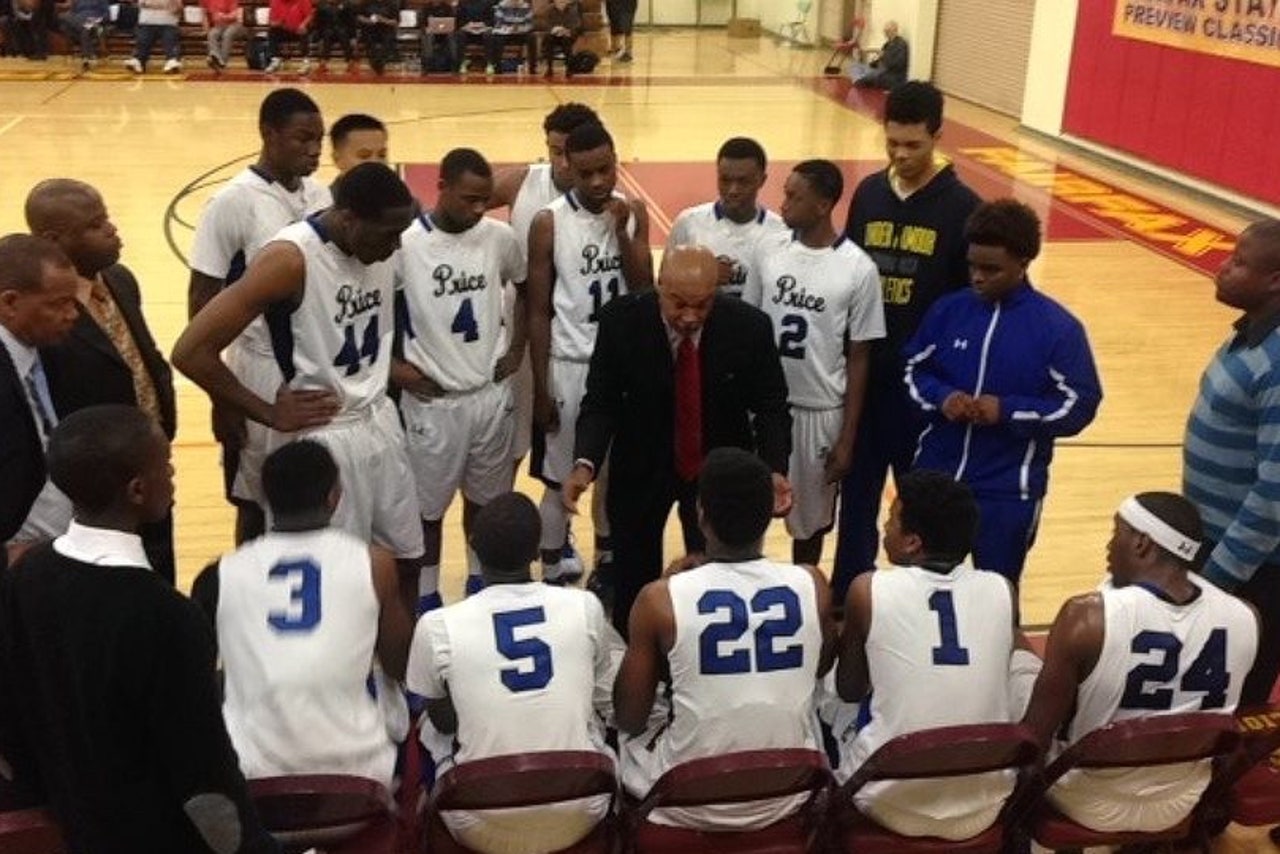 Price dismisses Lawndale in Fairfax State Preview matchup
He was also motivated by having his father, Oregon State assistant coach Stephen Thompson Sr., in the stands.
"It was definitely extra motivation for (me with) him to be able to watch this game," Thompson Jr. said. "I think it helped me play well."
In a showcase that features plenty of talented teams and players, he'd officially put his name in the hat for performance of the day.
"He's a kid that loves this atmosphere," Bishop Montgomery head coach Doug Mitchell said. "He was just ready to go. I thought he played really well. Not just the points. I thought he played a really nice game."
---