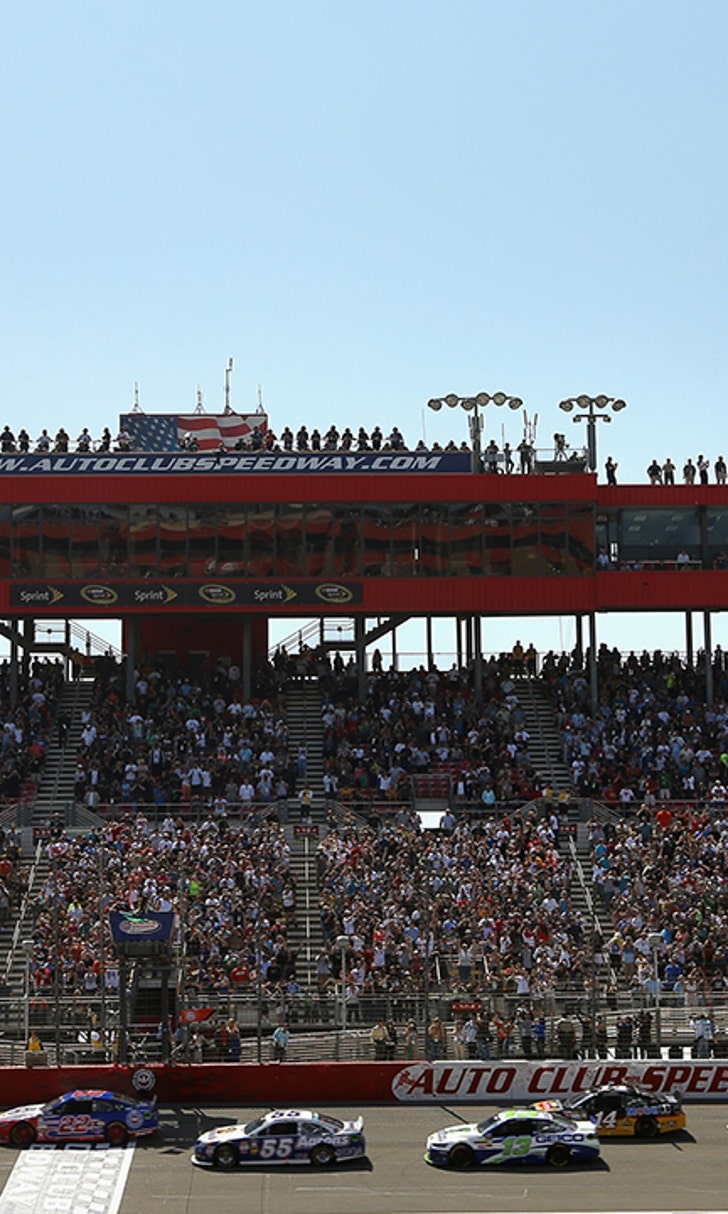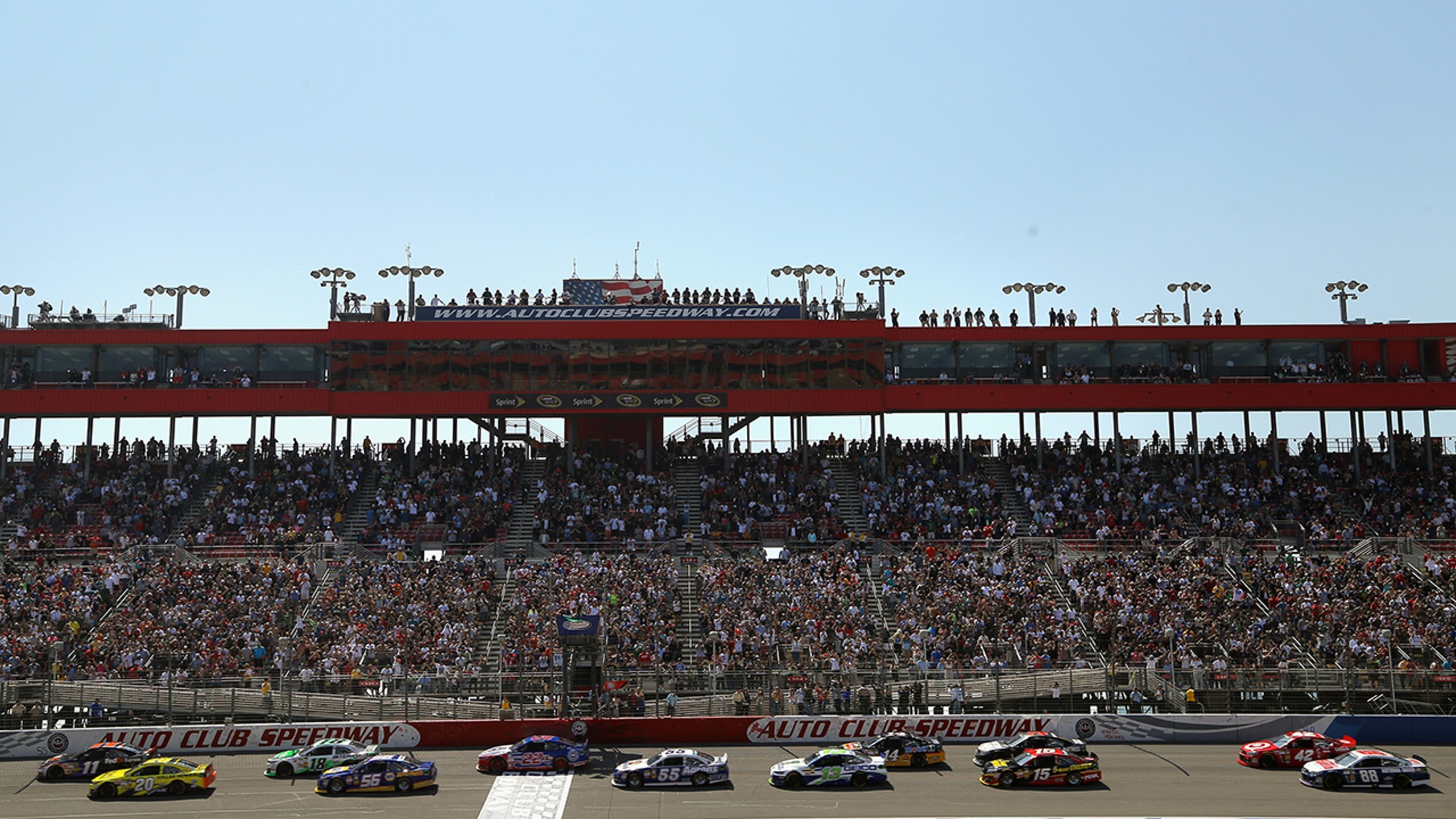 Think Fast: Fun facts about Auto Club Speedway
BY Tom Jensen • March 20, 2014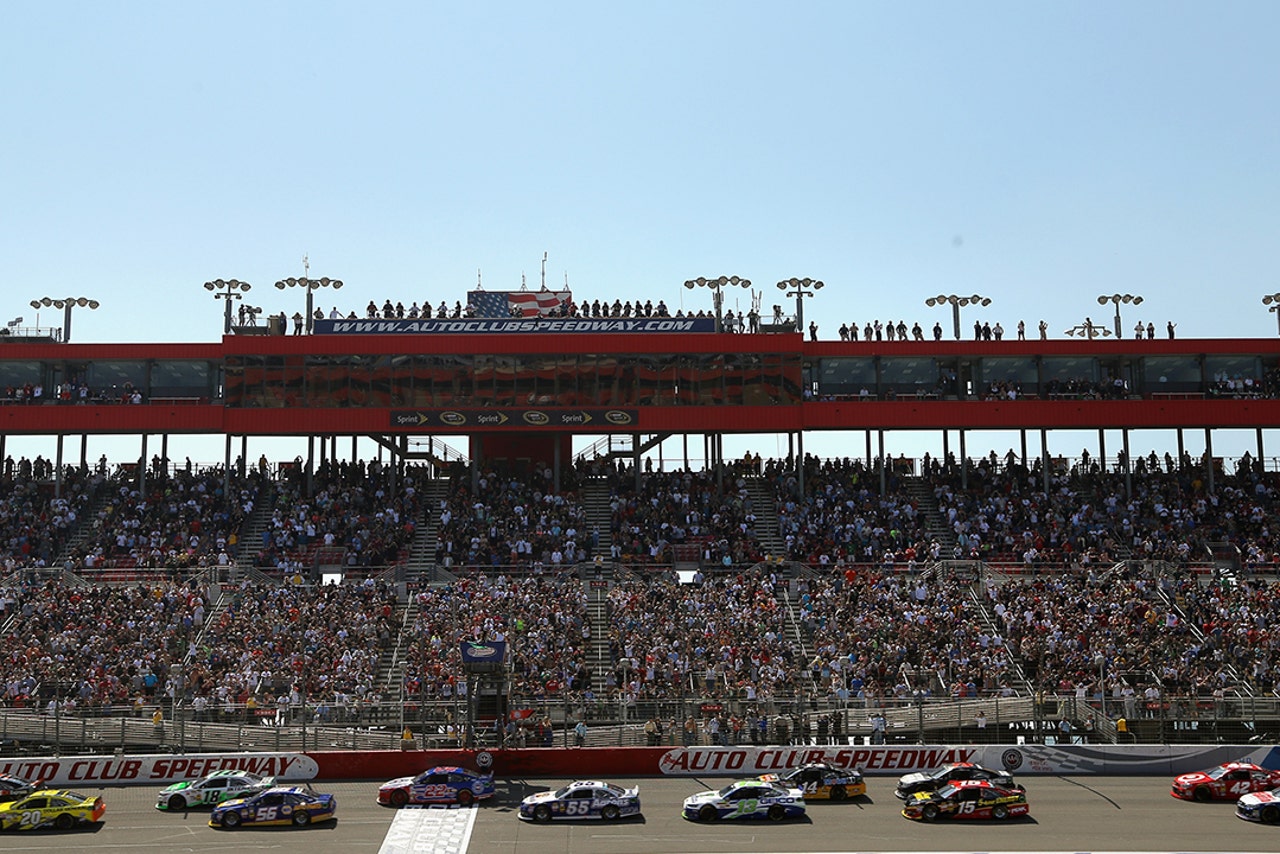 Fast Facts: Fontana
-Auto Club Speedway is located on a tract of land in Fontana, Calif., that was formerly home to a 10,000-employee Kaiser Steel Mill. The mill opened in 1942 and closed in 1983, with most of the machinery dismantled and shipped to China for reassembly.
-After the plant closed, the Environmental Protection Agency would designate the property a Superfund site.
-The final scene of the second "Terminator" film was shot here in 1991. Star Arnold Schwarzenegger would later visit the track as governor of California. Other films that had scenes shot here include "Charlie's Angels" in 2000, "Herbie: Fully Loaded" in 2004 and "The Bucket List" in 2007.
-The track was developed by Roger Penske and opened in 1997. The first NASCAR Sprint Cup race was won by Jeff Gordon, who won again here in 1999 and 2004.
-In 2005, Kyle Busch won at ACS, becoming the youngest Sprint Cup race winner in history at 20 years, 4 months and 2 days. Joey Logano eclipsed that record in 2009.
-There have been 24 NASCAR Sprint Cup races run at ACS. The only drivers to compete in all of them are Jeff Burton, Jeff Gordon and Bobby Labonte. Burton has run the most laps here, 5,709.
-Jimmie Johnson, a native of El Cajon, Calif., holds the track records for victories (5), top fives (12), top 10s (14), laps led (851), average start (9.579) and average finish (5.737).
-Johnson (2002) and Kyle Busch (2005) both won their first career Sprint Cup races here.
-Busch won here last year after Logano and Denny Hamlin crashed on the last lap, a crash that broke Hamlin's back. After the race, an angry Tony Stewart confronted Logano on pit road and a fight nearly broke out.
-Nine of the 43 drivers entered in Sunday's Auto Club 400 at Auto Club Speedway are California natives: AJ Allmendinger, David Gilliland, Jeff Gordon, Kevin Harvick, Jimmie Johnson, Kyle Larson, Casey Mears, Cole Whitt and Josh Wise all hail from the Golden State.
-The fastest official lap ever run here occurred in 2000, when Gil de Ferran wheeled one of Roger Penske's IndyCars to a speed of 241.426 miles per hour.
---