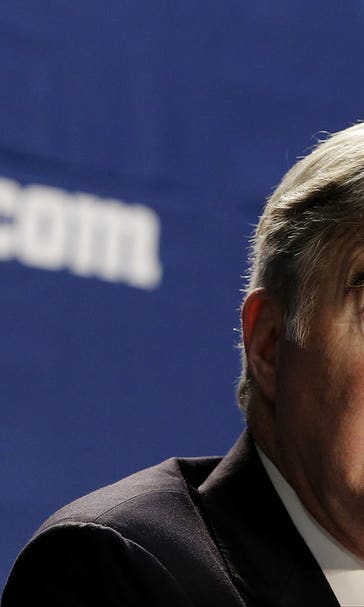 The O'Bannon Ruling Doesn't Mean Pay For All or Return of Video Games
August 11, 2014

Despite what you might see on social media or read on a random blog, Judge Wilken's ruling in the O'Bannon case does not mean all football and men's basketball student athletes will now be receiving cost-of-attendance stipends. It also doesn't mean they'll each be receiving $5,000 per year in a trust fund. It's like that telephone game you played when you were a kid -the ruling came down and as each person reported or tweeted about it the ruling the truth was skewed.
Here's what the O'Bannon ruling does not mean:
It does not mean all student athletes will receive a cost-of-attendance stipend.
First, Judge Wilken's ruling only applies to football and men's basketball student athletes, because those were the only two classes of student athletes included in the lawsuit. Second, and perhaps most importantly, the ruling does not mandate that all of these student athletes receive a cost-of-attendance stipend. What the ruling actually says is the NCAA cannot prohibit stipends, and if the NCAA does set a limit on stipends (as it no doubt will), that limit may not be lower than cost of attendance. 
It does not mean all student athletes will receive $5,000/year in a trust fund.
Again, the ruling only applies to football and men's basketball players. Even so, the ruling does not require that every school offer $5,000 per year in licensing revenue to those student athletes, placed into a trust they can access after graduation or expiration of eligibility. Instead, the ruling merely states the NCAA is not permitted to prohibit the creation of a trust. The NCAA is permitted by the ruling to cap the amount placed into the trust at a minimum of $5,000 per student athlete. However, there is no requirement that every school participate in the trust. Even if a school does participate, there is no requirement they offer the full $5,000 per student athlete. The school is only required to offer the same amount across a recruiting class, ensuring all student athletes in a recruiting class are treated equally.
It does not mean student athletes can be compensated for autographs, personal appearances, endorsements, jerseys or bobbleheads.
Judge Wilken specifically ruled student athletes could not pursue individual commercial endorsements. She also specifically stated the licensing revenues used to fund the stipends and trust fund would come from video games, live telecasts, re-broadcasts and archival game footage. At one point jerseys and bobbleheads were part of the case, but they were dropped. Schools can now compensate student athletes by sharing a portion of revenue generated from video games (now nonexistent), live telecasts, re-broadcasts and archival game footage, but there was no direction as to what portion of that revenue is attributable to the student athletes, and in fact schools aren't required to share anything -the NCAA simply cannot prohibit it.
It does not mean EA Sports is bringing back "NCAA Football."
Sorry to be the bearer of bad news, but the ruling doesn't make it any more likely that EA Sports "NCAA Football game is returning. EA Sports would still need to license through each school individually for the rights to the schools' logos and other trademarks. And who would put together a group license for the use of the student athletes' names, images and likenesses? Student athletes gained no individual right to negotiate this license through Judge Wilken's ruling.
One licensing director I spoke with at a school within the Power 5 felt strongly that no school would negotiate with EA Sports or any other video game maker. He had a couple of reasons. First, he maintained schools never claimed to have rights to a student athlete's name, image and likeness and still do not. There's no union to negotiate student athletes' group license. Therefore, the school would have to negotiate on behalf of student athletes. Does that make them the student athlete's agent? Is that an extra benefit they're providing? Those questions are just a couple of reasons the licensing director I spoke with says schools aren't touching video games.
Second, video games don't generate enough revenue for athletic departments to go to the trouble of figuring out how to cut student athletes in on the revenue under the O'Bannon ruling. I wrote a piece on this last year. Here's what the revenues looked like for a few schools in 2012-2013:
It does not mean female student athletes are out of luck.
Judge Wilken didn't have to consider female student athletes or the impact of her ruling in terms of Title IX. Unfortunately for schools, they do have to consider Title IX. There's a common misconception amongst fans that Title IX is only about equal opportunity in terms of participation. That's not the case; Title IX also speaks to several other areas that create potential issues here: financial assistance and equality in terms of publicity and recruiting.
Ray Yasser, a law professor at University of Tulsa who has served as plaintiff's counsel in more than 70 Title IX cases, says there's no doubt the stipend creates a Title IX issue.
"I would think there's no doubt about it that it would," said Yasser. "Let's say a school in the SEC decides to pay $4,000 more than they had previously been giving -if a school does that, I think they very clearly under the Title IX financial assistance regulations have to make sure the female athletes are treated equally."
When it comes to the trust fund, Yasser says it's a little bit more complicated. If the revenue for the trust were coming from an outside source, there's a better argument Title IX doesn't apply. So, for example, if EA Sports paid the student athletes' portion of any video game revenue directly into the trust, or through an entity like the NCAA (who isn't subject to Title IX), instead of through the school, Yasser isn't sure Title IX applies.
The same goes with provisions of Title IX that require equal treatment in a number of areas, including publicity and recruiting.
"Theoretically, a Title IX claim could be made over [EA Sports video games]. They're able to [create those games] because of the promotional efforts a school makes on football compared to women's volleyball."
While Yasser says schools would have a good argument that the video games exist because of market forces, they could get hit with another equal treatment issue: recruiting. If schools are only offering the stipend or trust fund to football and men's basketball student athletes, and are using it as a recruiting tool, there could be a question about equal treatment under Title IX. Yasser says he personally wouldn't make that case, but it's worth considering.
It's that uncertainty, however, that will make these new rules tough for schools to implement. Officials from several schools tell me their presidents are scrambling to understand the ruling, and the NCAA has already asked Judge Wilken for further clarification as to the effective date. Expect more questions than answers in the coming months.
Kristi A. Dosh is a sports business reporter, attorney and author of a book on the business of college football, Saturday Millionaires. 
---