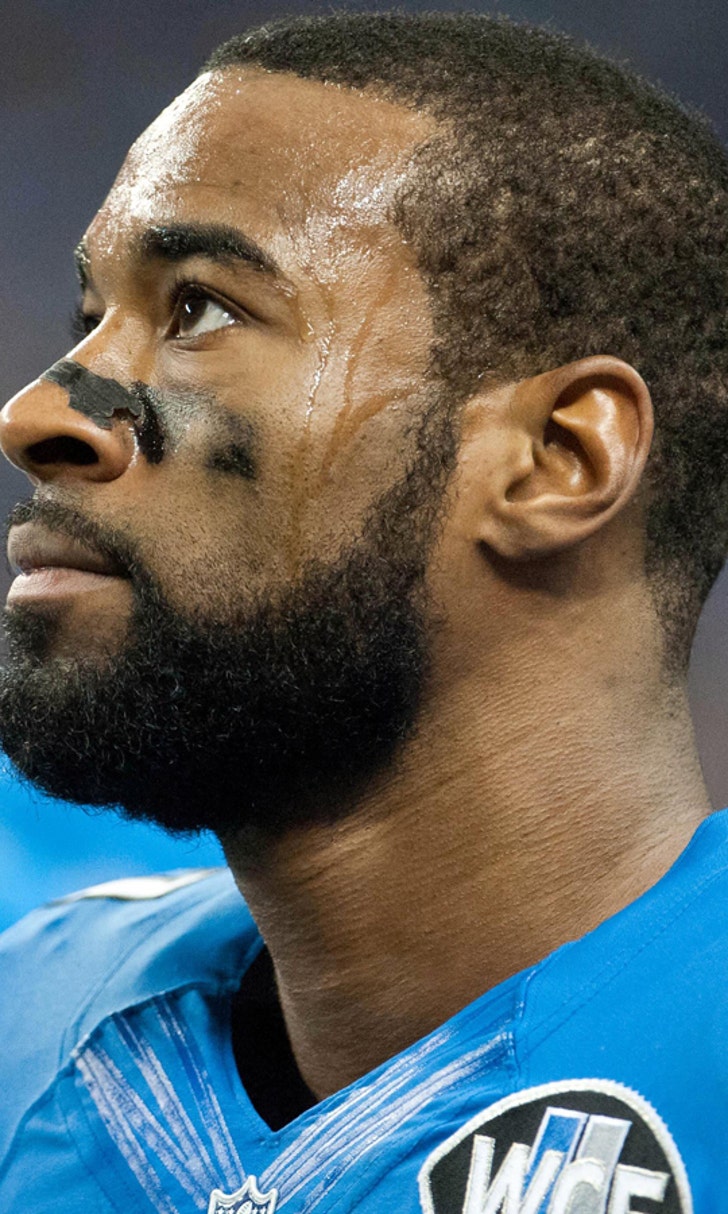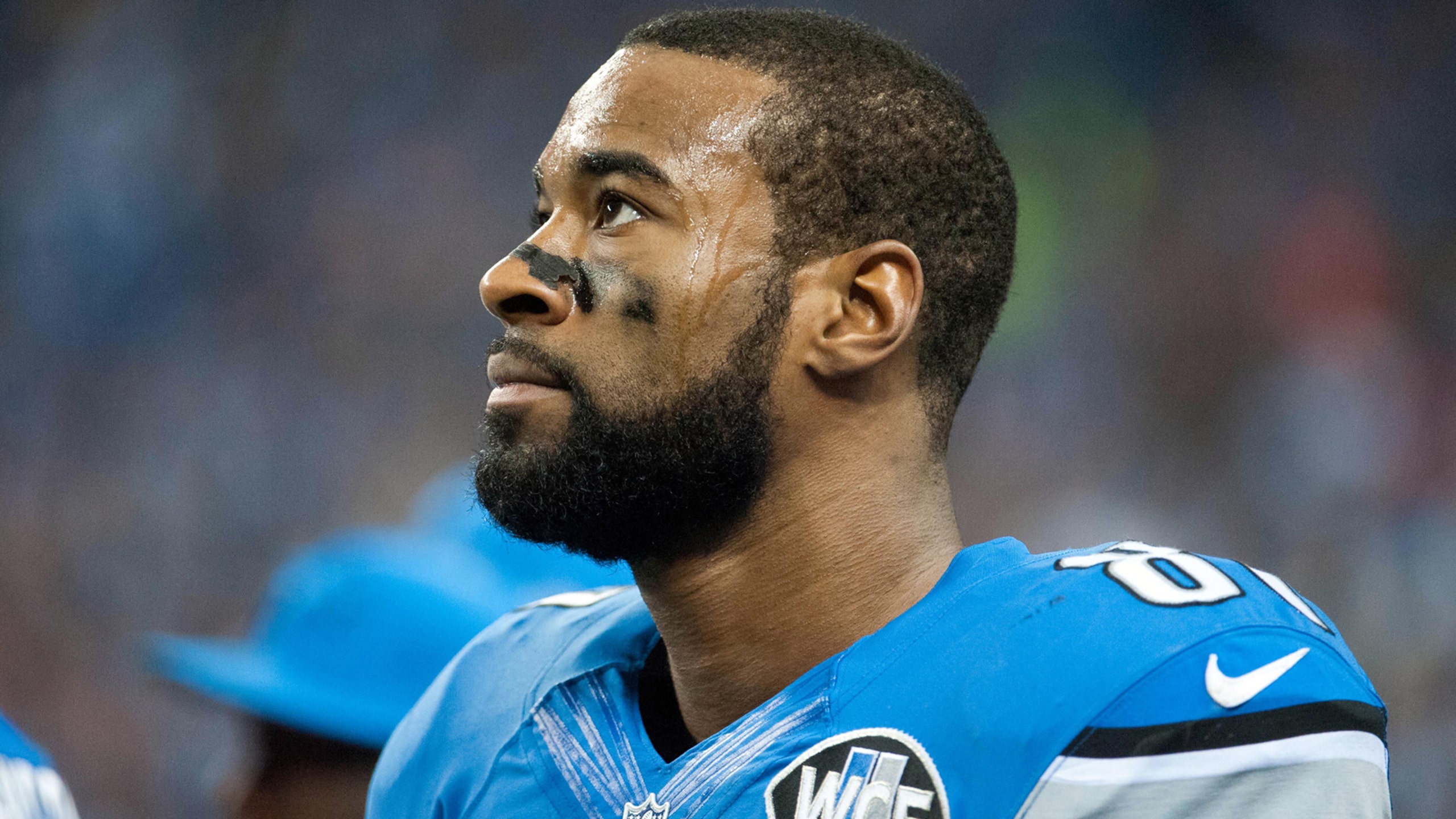 The Lions' success is a big deal for future Hall of Famer Megatron
BY foxsports • December 18, 2014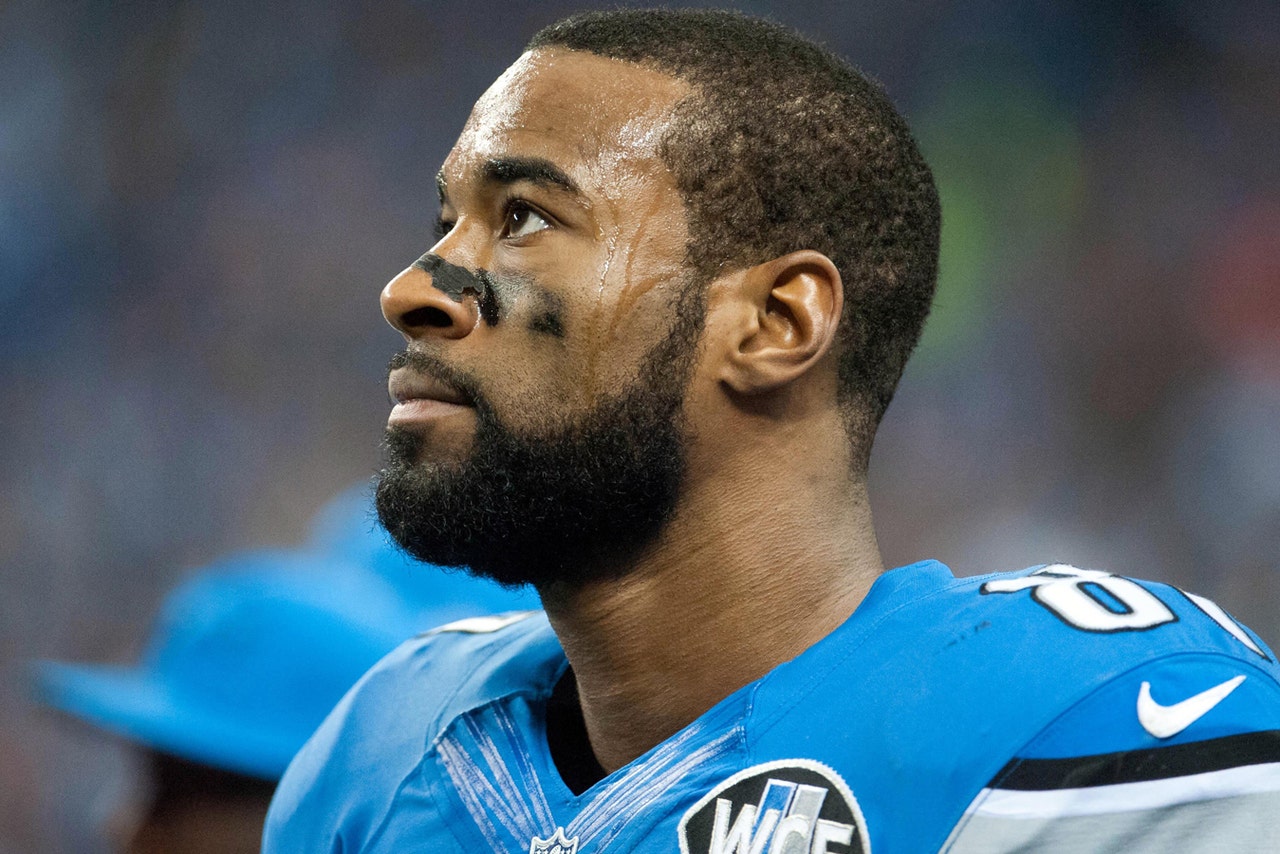 ALLEN PARK, Mich. -- Future Hall of Fame players deserve better than what Calvin Johnson went through for most of his first seven years in the NFL.
He put up big numbers individually, even broke Jerry Rice's record for receiving yards in a season, but he did it most of the time in a losing cause.
Entering this year, Johnson had played on as many winless teams (0-16 in 2008) as winning teams (10-6 in 2011).
The Lions' overall record in his first seven seasons: A laughable 36-77.
It would be a shame for such a great career to end that way, so what's happening right now is a very big deal for the 6-foot-5, 236-pound Megatron.
"I've always wanted to be a winner, you know," Johnson said. "We have that going right now. We just have to keep focusing one week at a time like we have been doing throughout this season. I think that will get us to where we want to be."
The Lions (10-4) are on a three-game winning streak and can clinch a playoff bid with a victory Sunday at Chicago.
If they win their final two games, including December 28 at Green Bay, they are assured of their first division title in 21 years and would receive an opening-round bye before hosting a rare playoff game.
Ever since Johnson was drafted by Detroit with the second pick overall in 2007, he's had to address trying to break this cycle of the Lions' long-standing futility.
That's a difficult challenge for any player, especially a receiver, even if he's individually one of the greatest of all-time.
"It was tough at the jump, but this is a tough job," Johnson said. "You just have to keep grinding each year and you never know what can happen. You just have to come out and put your best foot forward."
Most of the streaks have gone on and on for years with the Lions, long before Johnson was even born, but they did manage to make the playoffs three years ago and even ended a 21-game road losing streak against the Washington Redskins last season.
Now there's an opportunity to do so much more down the stretch, including that trip to Green Bay, where the Lions haven't won since 1991. In all, they've dropped 23 consecutive road games to the Packers.
It hasn't been quite as dreadful in Chicago, but it's still been bad. Since 1974, the Lions are 11-31 at Soldier Field and have failed to win in back-to-back years.
That can change this week. The Lions, who won in Chicago last year, are going for their fourth straight victory over the Bears.
"There have been historical hurdles here from the jump," Johnson said. "I don't know how many we've passed since I've been here but it seems each year there is another one."
Slowly but surely, the Lions are trying to put an end to the futility. They've positioned themselves to do just that over the next several weeks.
"I think that's just a testament to the hard work that guys are putting in, the focus, coaching, all that goes hand in hand," Johnson said.
If they can continue this run through the regular season, the next historical hurdles will center on the fact the Lions have won only one playoff game since 1957 and have never been to a Super Bowl.
Putting an end to those will change the perception of Johnson being a great player on a lousy team.
Personally, it's been an up-and-down year for him. An ankle injury earlier in the season slowed him down for a couple weeks and then forced him to sit out three games in hopes of getting healthy for the final stretch.
When he had a combined total of nine catches for 117 yards as the Lions failed to score a touchdown in consecutive losses to Arizona and New England, many were wondering if they were seeing the end of the Megatron-type dominance.
He has been battling injuries frequently in recent years, leading to questions about whether his body is starting to wear down a bit at age 29.
"Does he still run by people?" coach Jim Caldwell asked. "The answer to that would be yes. Is he still able to lay out and catch the ball, things that he normally does? Yes.
"I think that's what matters."
Megatron responded to the negative criticism with 19 receptions for 304 yards and three touchdowns in back-to-back games against Chicago and Tampa Bay.
However, he was held to four catches for 53 yards, including one catch for 4 yards in the first half, by Minnesota last Sunday.
The approach is considerably different than it has been in the past with this team because an improved defense. Johnson, quarterback Matthew Stafford and the offense don't have to put up such huge numbers for them to win anymore.
"The defense has left us with some great positions this year and we've been able to be opportunistic and take advantage of some of those things," Johnson said. "I just know one thing, we've got to start faster on offense. When we do that, with the defense playing the way they're playing, it's hard to beat us."
Two years ago, Johnson finished with 122 receptions for a NFL-record 1,964 yards but only five touchdowns in 16 games.
This year, with two weeks remaining, he has just 61 catches for 935 yards and six touchdowns in 11 games.
For Johnson, it's all about the wins these days, not the stats and the records. 
A victory Sunday would give the Lions 11 wins for the season, two more than they won combined during Johnson's first three years in Detroit.
"That would be a great start," he said of possibly being 11-4.
Great start, Johnson stressed, not finish. Those historical playoff hurdles -- he's never won a postseason game -- are still to come.
EXTRA POINTS
--- Offensive guard Rob Sims missed Thursday's practice because of an illness. 
Defensive tackle C.J. Mosley was out due to the birth of his child.
---