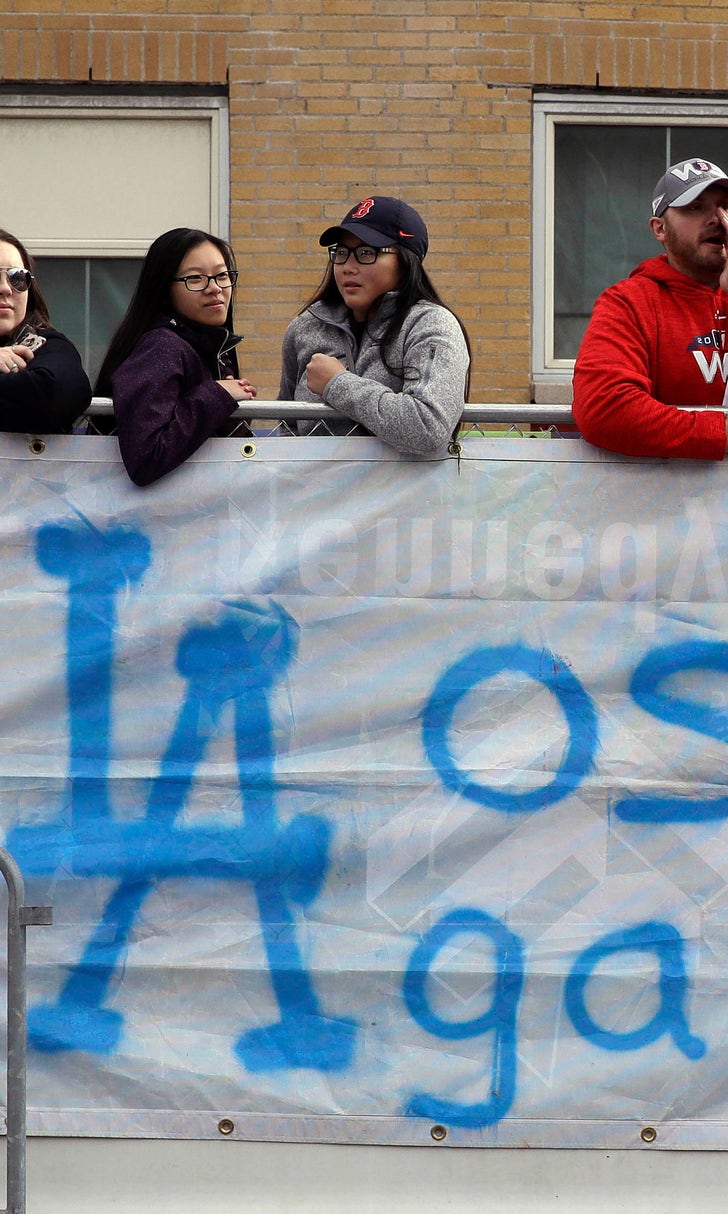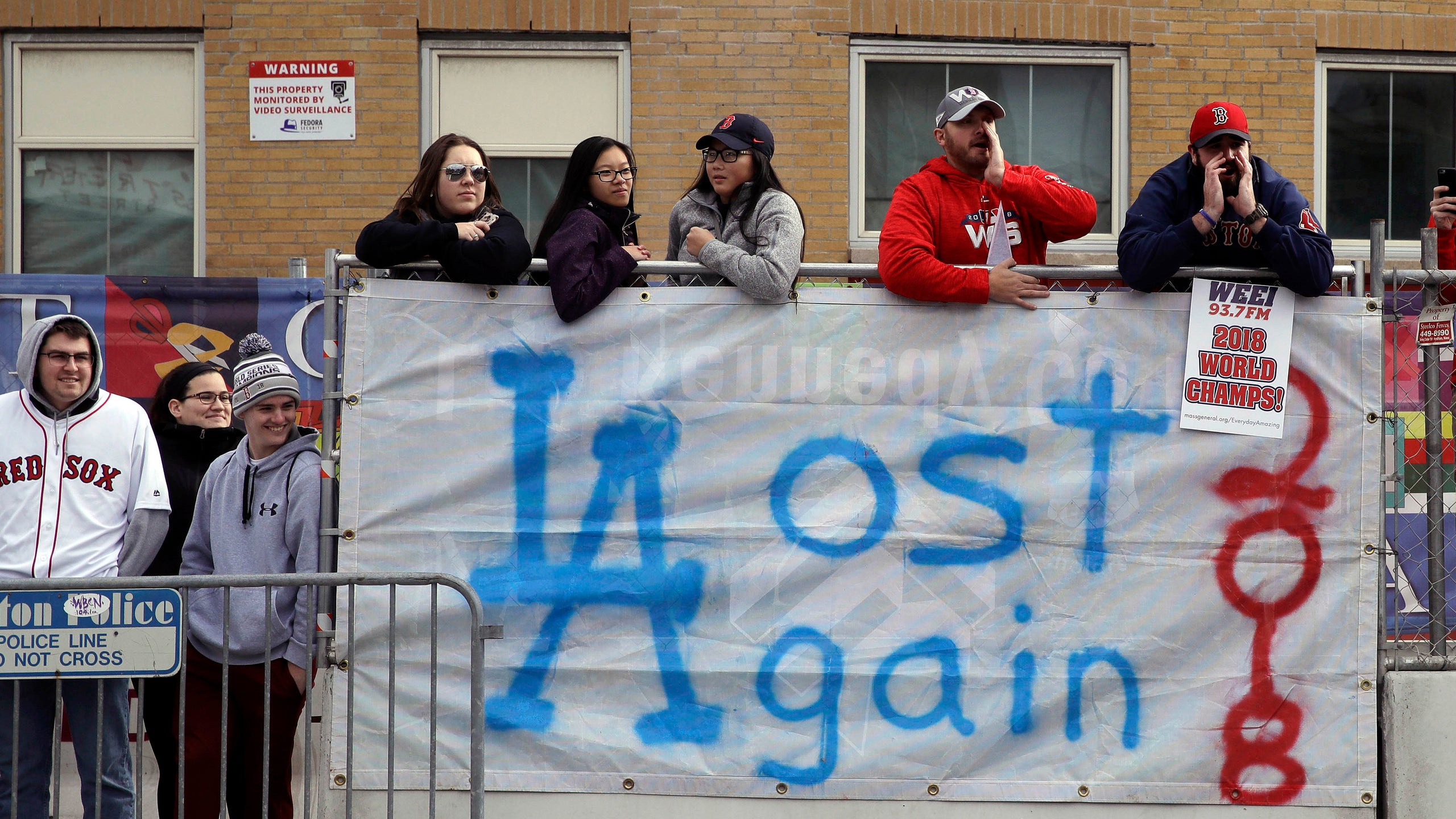 The Latest: Confetti and cheers as Boston celebrates Red Sox
October 31, 2018
BOSTON (AP) — The Latest on the Red Sox parade in Boston celebrating the team's World Series win (all times local):
5 p.m.
Red Sox manager Alex Cora, one of the team's championship trophies and a bystander have been hit by errant beer cans thrown during the team's victory lap through downtown Boston.
Cora is named in court records Wednesday as the victim of a beer can thrown by Patrick Connolly during the World Series celebration.
The 19-year-old Sandwich, Massachusetts, resident was charged with disorderly conduct and assault.
The Boston Globe reports Connolly said he didn't mean to hit Cora, who wasn't seriously hurt.
The newspaper said a 20-year-old parade goer suffered a gash on her nose from another thrown beer.
Team spokeswoman Zineb Curran declined to comment, other than to say the incidents were unfortunate but didn't appear intentional.
She says the World Series trophy would easily be repaired.
---