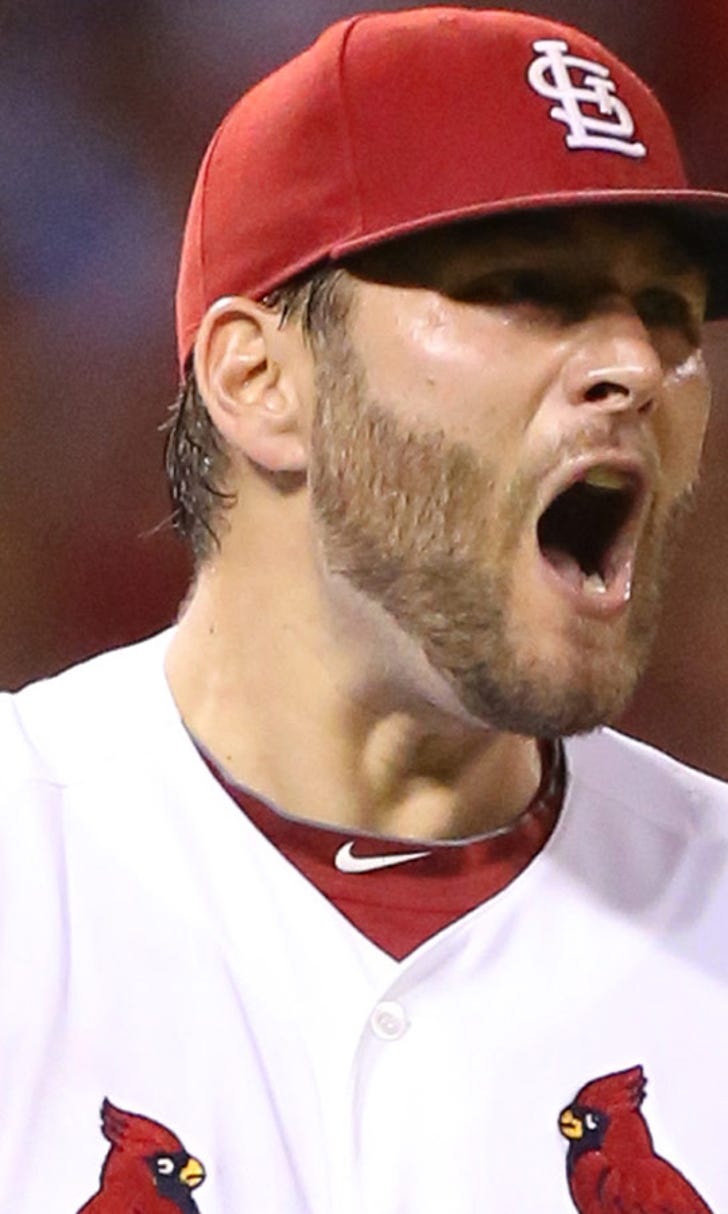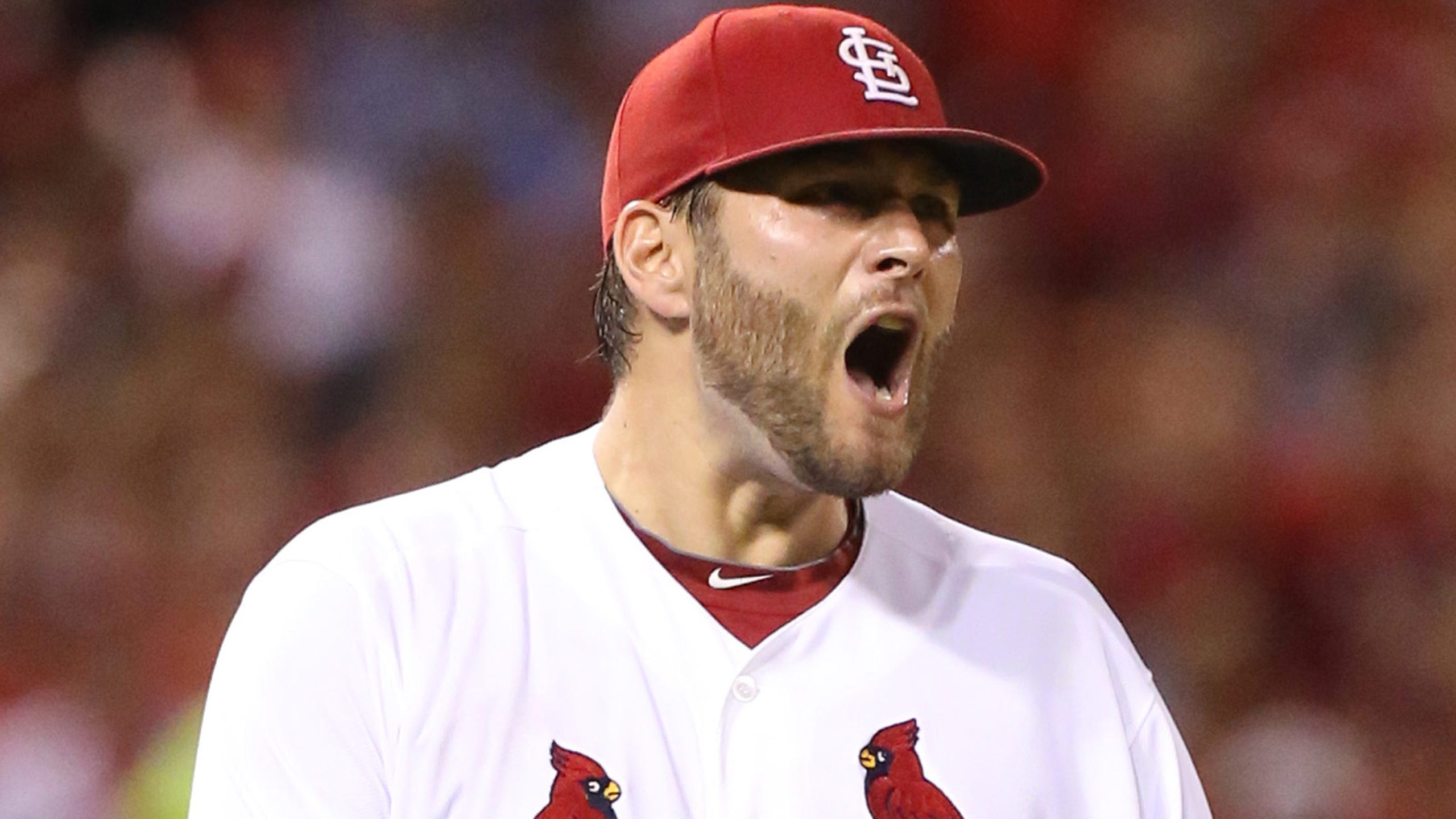 The Cardinals' best starting pitcher since late June? No, not Waino -- it's Lynn
BY foxsports • August 11, 2014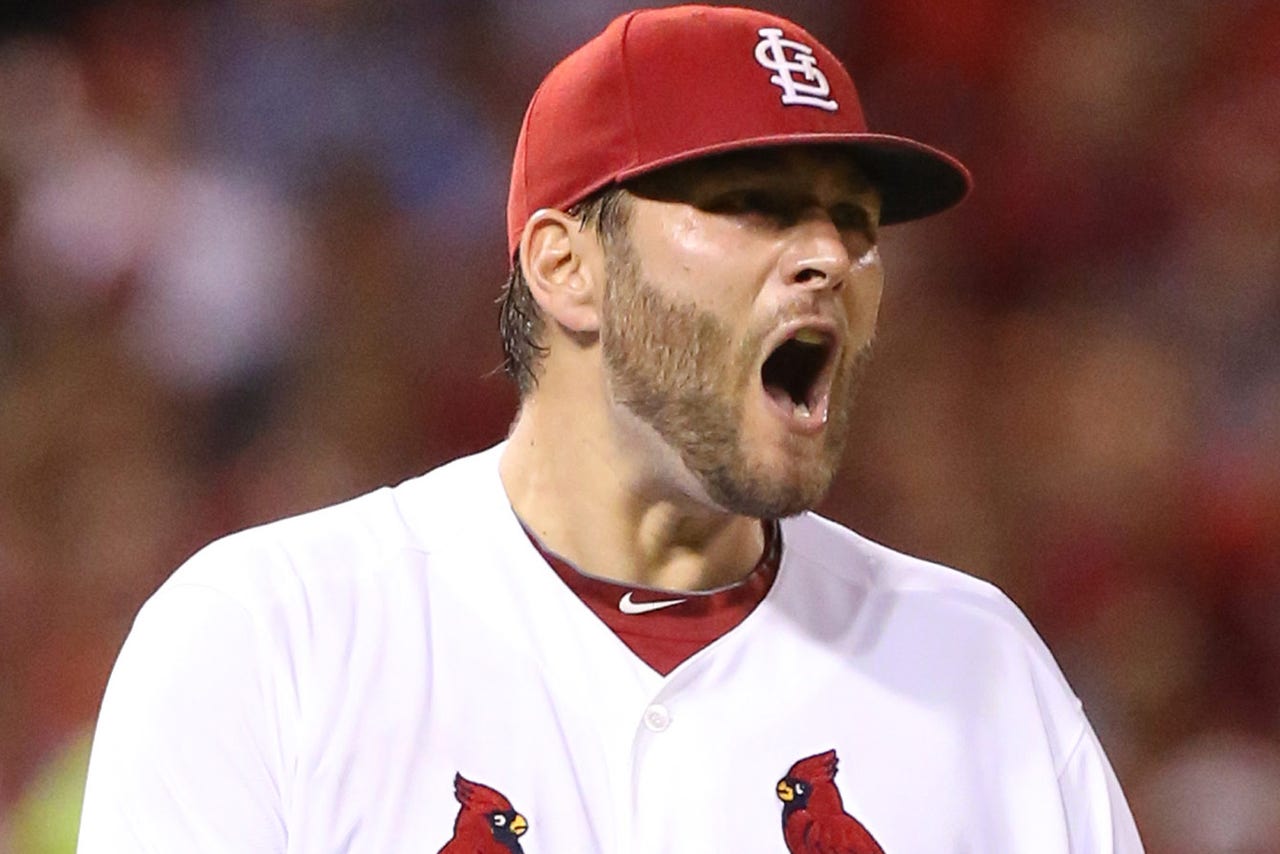 Lance Lynn's fastball velocity is down a tick from 2013, his strikeouts have declined slightly and his walk rate is virtually unchanged. He's throwing more pitches per inning, and opposing hitters are swinging and missing a little less often against him.
But despite the difference in such numbers, this sure is feeling like a breakout season for the Cardinals' right-hander. His 2.97 ERA is a full run lower than 2013. Since the blister game in Los Angeles in late June, Lynn has been the Cardinals' best starter -- and yes, that includes Adam Wainwright.
Lynn's 18-win season two years ago was discounted because he benefited from the best run support in the NL, 6.7 runs per game. That's hardly the case this season, when he's 12-8 despite getting just 4.26 runs per game in support.
Explain, please, what has helped the burly Mississippian become one of the NL's top 10 starters.
"He's a similar guy, a little more refined," Cardinals manager Mike Matheny says. "He knows himself a little better. Last year at this time he was figuring out who he was. I think he has a much better feel of the pitcher that he wants to be and (the approach) looks more consistent. The result is more consistency with his execution."
That cover it, Lynn?
"Truly, it's just that you've been through it. That's the only thing," says Lynn, 27, in his third season as a full-time starter. "You have something you can go back to when you're having trouble. You have film. There's all kinds of stats and things you can go back to where in your first year or two in the big leagues, you don't have any sample size. Now I have two years of stuff that I can go back to whenever I have something going on that I don't like. That's the biggest difference."
That all sounds good and makes sense, even if it's a bit vague. You can also point to these three reasons behind Lynn's rise from the "we're-not-quite-sure-what-to-expect" to the "that-guy-is-really-good" level.
He has improved against left-handed hitters. In his first season as a starter, lefties went .272/.384/.456 against Lynn. This year: .232/.324/.456. He's not striking out any more lefties but is doing a better job of making them hit the ball on the ground.
He's relying more on his best pitch. Lynn is throwing 78.2 percent fastballs this season, the second-highest rate to Bartolo Colon in the NL. Last year, Lynn threw 73.2 percent fastballs. He's using his heater differently this year, too.
"Instead of trying to blow people away, I just try to make pitches," he says. "When hitters say he's going to throw it as hard as he can down the middle and we'll just wait for him to do that, it makes it easier on them. If you can sink it, cut it and make it rise all in one pitch, it's tough. I'm mixing up speeds with the same pitch and it turns into multiple pitches within one pitch."
He has limited the crooked-number innings. In his first eight starts, Lynn gave up more than one run in an inning five times. Over his past 16 starts, he's given up more than one run in an inning only four times. One of those came against the Dodgers when he was pitching with a busted blister. A key to reducing the big innings is cutting down on home runs. Lynn has allowed only seven homers this season, which works out to a rate of 0.43 per nine innings that is second in the NL to Wainwright. Just as impressive, six of the homers allowed came with no one on base.  
Watch the Cardinals Live pregame and postgame shows before and after every St. Louis Cardinals game on FOX Sports Midwest.
Avoiding the big inning is the most important step Lynn has taken, and can be attributed to all of the above factors. Essentially, though, the difference comes down to this: He's matured. He has not let a bad pitch, a missed play or a missed call blow up on him. Many times in the past, he got off his game and tried to blow away the next hitter. Many times, that kind of situation blew up on him.
In his last home start, Lynn took a 1-1 tie into the seventh inning against the Red Sox when he loaded the bases with one out and then watched a run score because he was unable to pick up a cue-shot grounder squirted right at him. He was able to get an out at first, though, and then he closed out the inning and his night by striking out Mike Napoli looking with a 96-mph fastball.
Lynn roared on his way off the mound and then watched the Cardinals tie the game in the seventh and go ahead in the eighth.
When someone asked him if that was the kind of inning that might have gotten away from him in the past, Lynn grinned and, showing off his dry humor, said, "I don't know what you're talking about."
Oh, really?
"In years past, when I made my pitch and it didn't work out, I got a little frustrated," he admitted. "I'm still going to get frustrated, but you have to be able to regroup and make the next pitch. I've been able to do that so far this year. Hopefully, I can keep that going."
There are more reasons than ever to believe he will.
You can follow Stan McNeal on Twitter at @StanMcNeal or email him at stanmcneal@gmail.com.
---