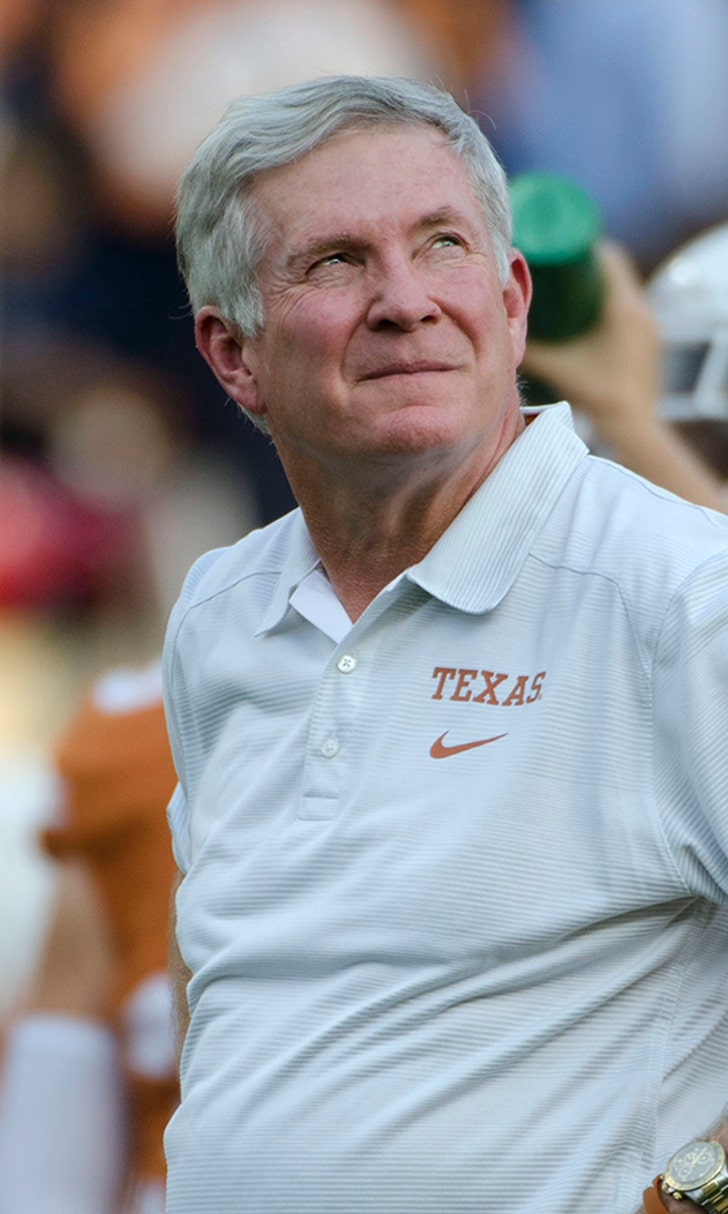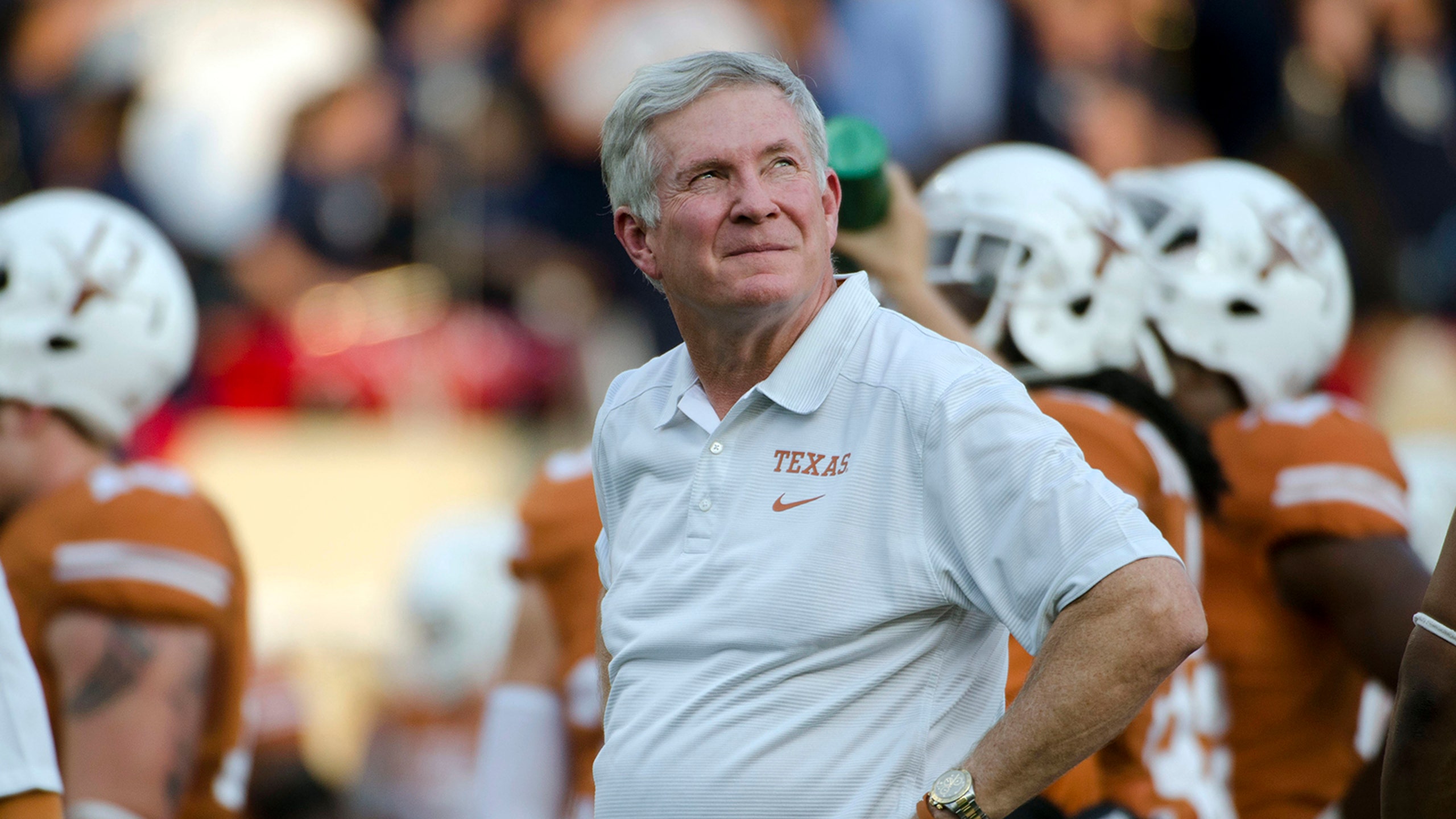 Texas coach Mack Brown steps down, will coach Alamo Bowl
BY foxsports • December 15, 2013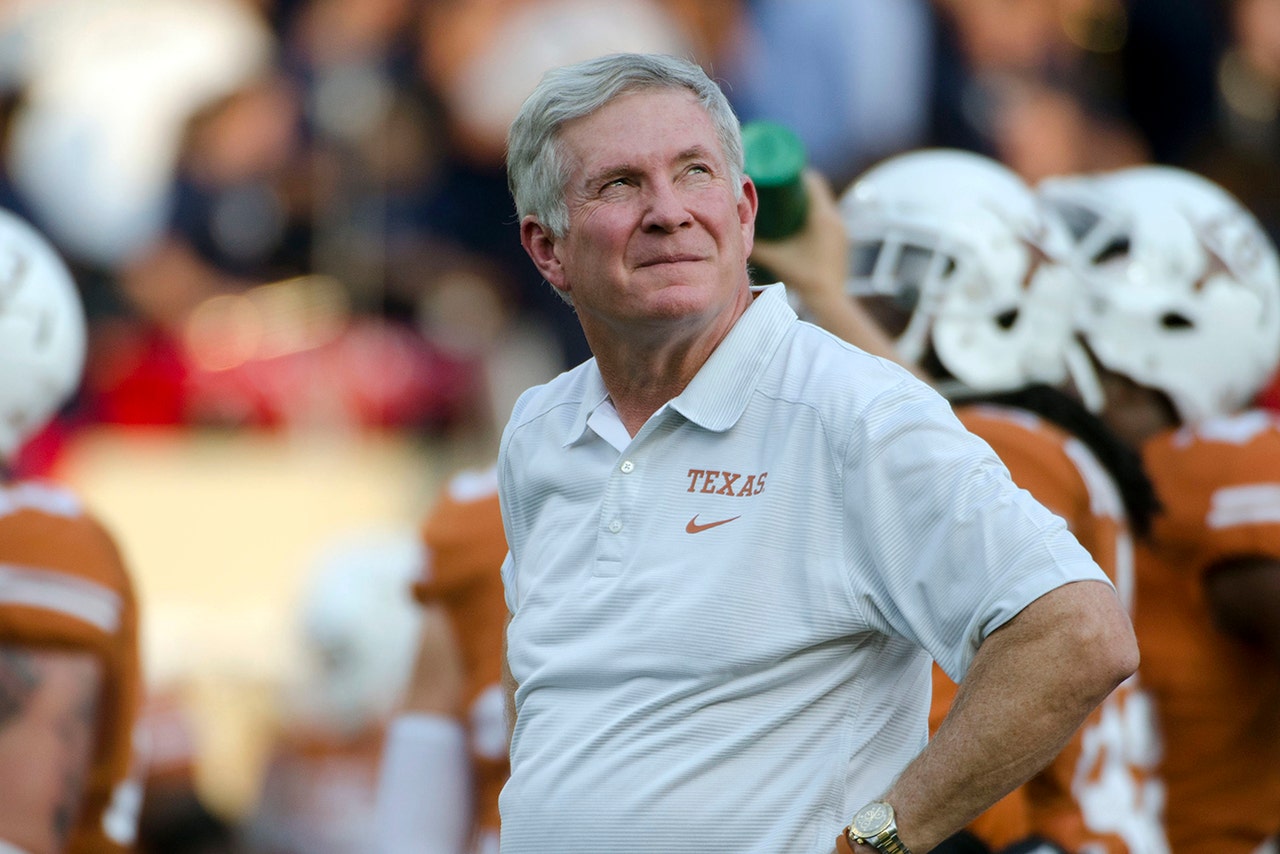 The buzzards circling around Texas head coach Mack Brown can move on to their next victim.
After weeks of speculation about his future, Brown decided Saturday to make his resignation from Texas official.
Brown, who has won 158 games and a national title in his 16 seasons at Texas, will coach the Longhorns against Oregon in the Alamo Bowl and then leave a program that he's led to 15 winning seasons in the last 16 years.
"Sally (his wife) and I were brought to Texas 16 years ago to pull together a football program that was divided," Brown, 62, said in a statement. "With a lot of passion, hard work and determination from the kids, coaches and staff, we did that. We built a strong football family, reached great heights and accomplished a lot, and for that, I thank everyone. It's been a wonderful ride. Now, the program is again being pulled in different directions, and I think the time is right for a change."
The school will have a press conference Sunday at 1 p.m.
Brown's resignation comes in a season in which Texas suffered ugly losses to BYU and Mississippi early in the season, which led to the firing of defensive coordinator Manny Diaz. Despite several key injuries – including to starting quarterback David Ash – the Longhorns rebounded and were in position to win the outright Big 12 title heading into the season finale at Baylor.
But the Bears walloped Texas 30-10 to send the Longhorns back to San Antonio for the Alamo Bowl for a second-consecutive year.
For a program that won the national title in 2005 and played for a national title in 2009, that's not acceptable. Texas hasn't reached double figures in wins in the last four years despite having highly touted recruiting classes.
That proved to be too much for the anti-Brown faction to take despite his 158-47 mark in Austin.
"We appreciate everything Mack has done for the University of Texas," new athletic director Steve Patterson said. "He's been a tremendous coach, mentor, leader and ambassador for our university and our student-athletes. He is truly a college football legend. I've had a number of talks with him recently, and he has always said he wanted what was best for the University of Texas. I know this decision weighed heavily on him, and today he told us he's ready to move forward."
Brown's decision came a day after Alabama coach Nick Saban, who many wanted to replace Brown, agreed to a new deal with the Crimson Tide.
Saturday's news also ended a week that started with reports that Brown would resign. He wouldn't speculate on that at an Alamo Bowl press conference earlier in the week and then said nothing about his future during Friday's team banquet.
Brown did meet with Patterson, who replaced long-time athletic director and Brown supporter DeLoss Dodds, as well as school president William Powers.
"This is a very difficult day for everyone in The University of Texas family," Powers said in a statement. "Mack Brown is one of the best football coaches in the country, a tremendous representative of our university, and, most importantly, a great friend. He has produced championship teams with tremendous student-athletes and has always done so with the utmost class and integrity. Mack is just the best and he will be missed."
---