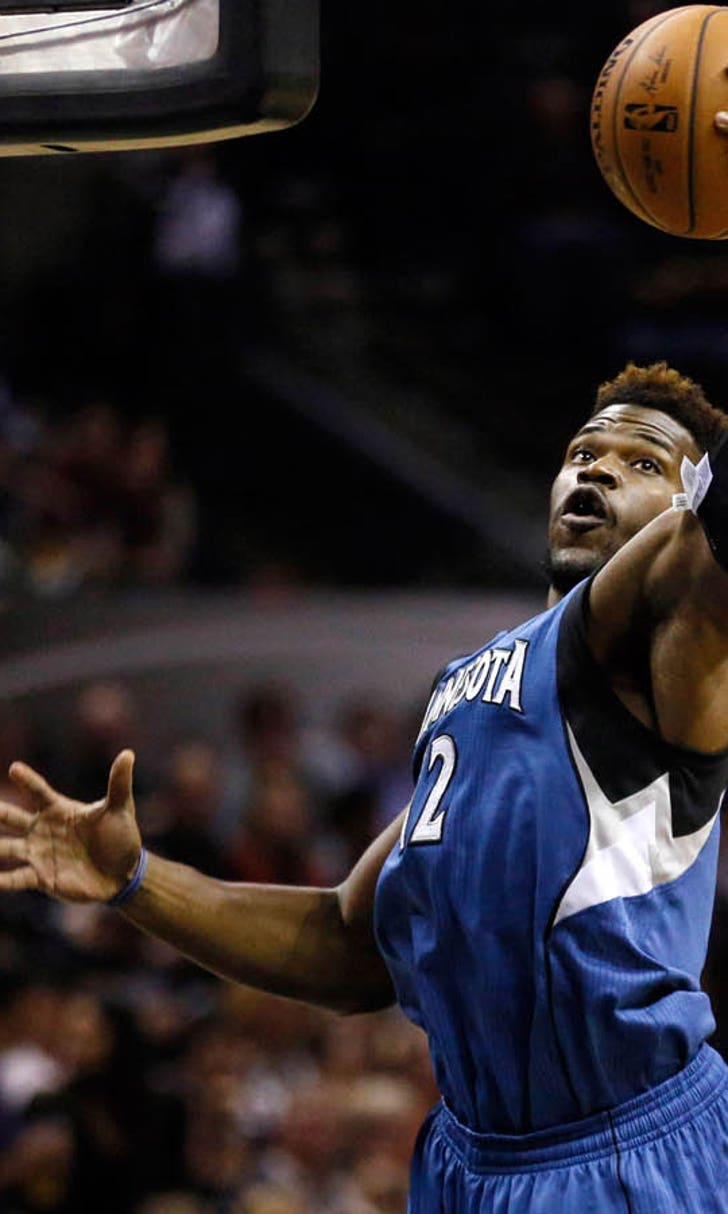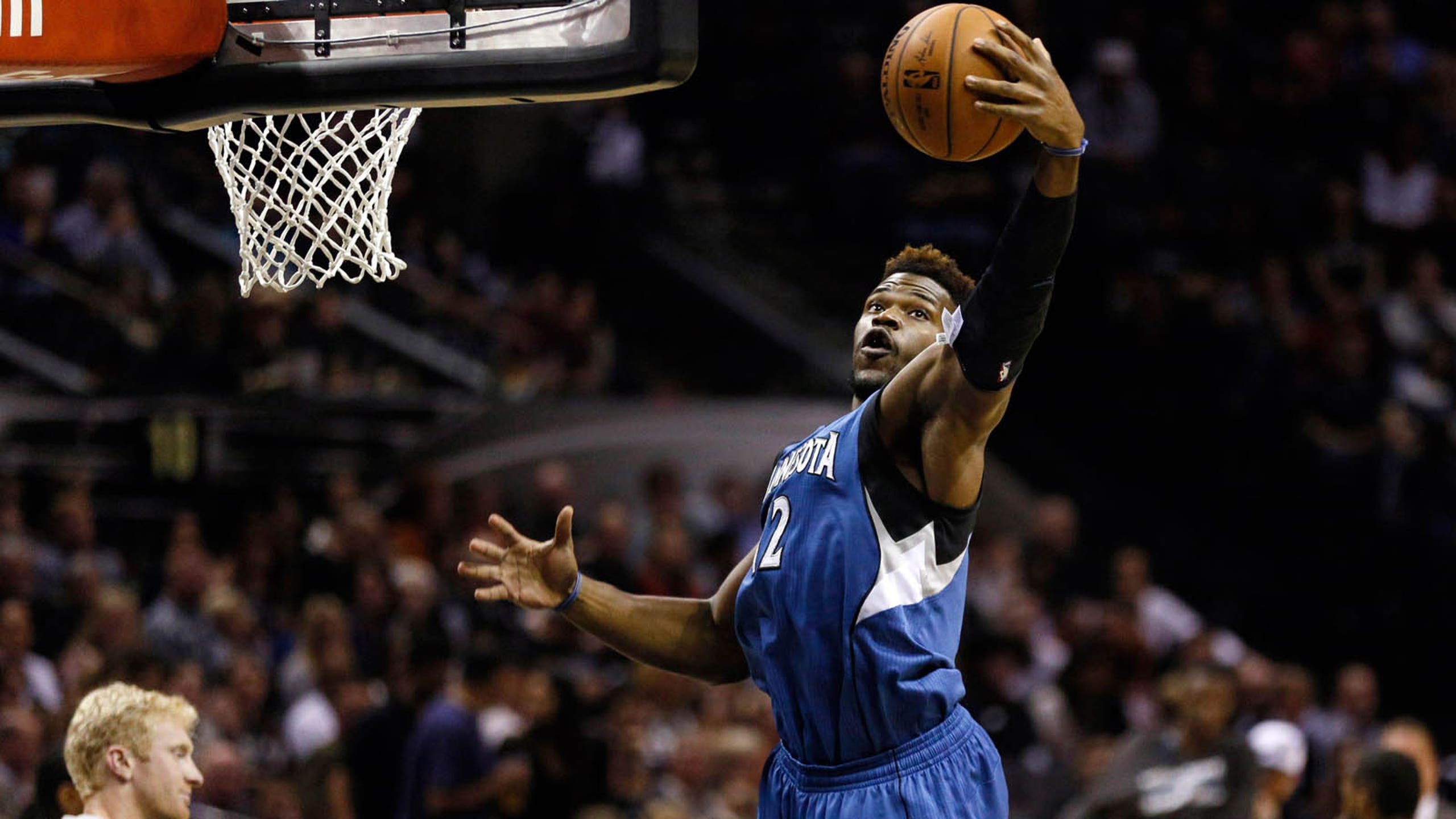 Temporary fix Adrien enjoying the ride with Wolves
BY foxsports • December 11, 2014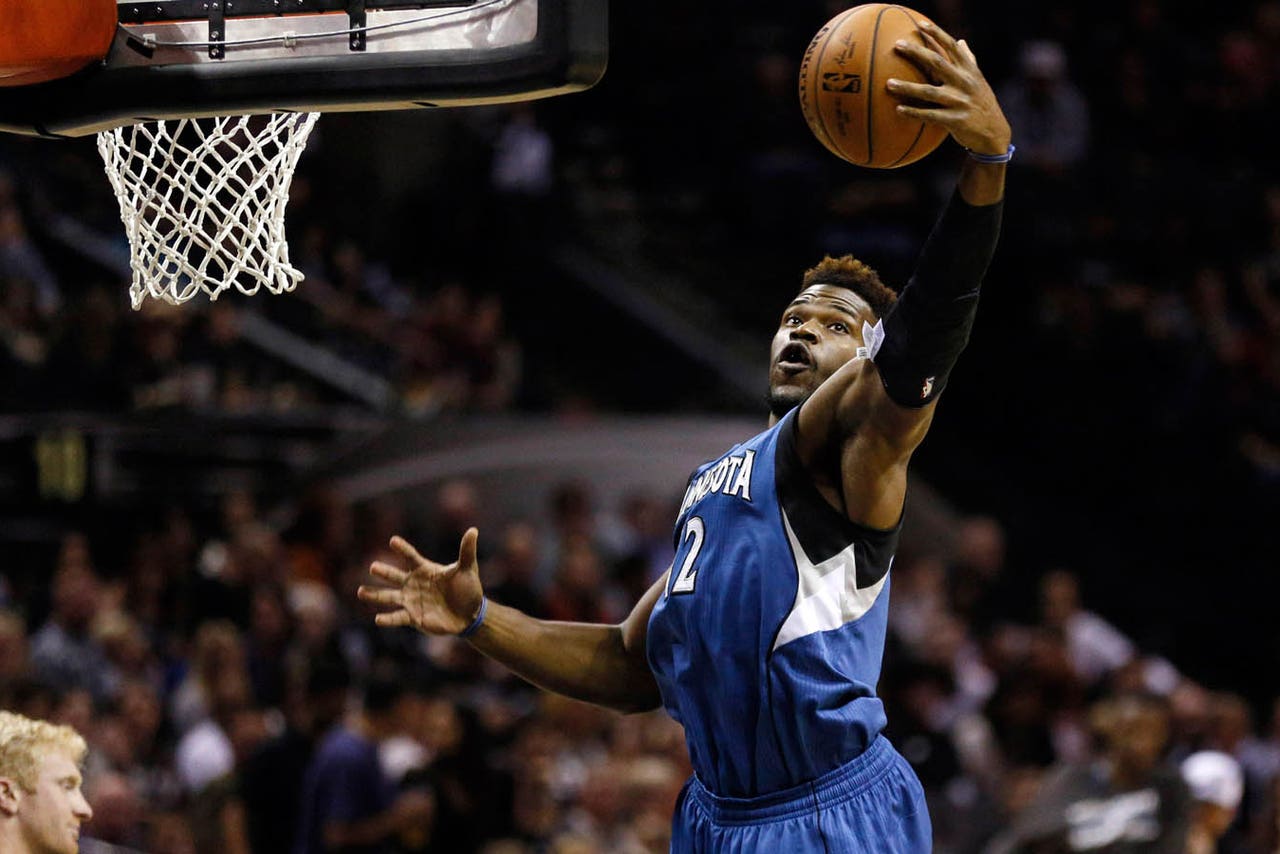 MINNEAPOLIS -- When Jeff Adrien walked across the skyway and into the Target Center on Thursday, he was greeted by some friendly razzing from Timberwolves center Ronny Turiaf.
The temp-worker power forward here only because Minnesota's been rocked by injuries -- including one to Turiaf -- came up two points short of a double-double in the Wolves' surprisingly efficient win against Portland despite missing three starters and two key backups. Adrien missed two free throws and four of his seven shots from the floor.
And Turiaf let him know about it, Adrien said. But the bulky vagabond from Boston was already aware.
"I'm one of those guys that's always thinking I can always do more," Adrien said. "Probably could've grabbed one more rebound yesterday, made one more free throw. I'm never satisfied."
A guy who's too big and strong to play the wing and too short to play center can't afford to be.
On Nov. 29, Adrien signed a highly tentative deal with Minnesota that expires almost as soon as any of the team's walking wounded can return to the lineup. He's living out of an Under Armour duffle bag at a downtown Minneapolis hotel. Where he goes from here, he hasn't the slightest idea.
It's a tenuous existence.
"You've just got to enjoy the moment," Adrien said Thursday after practice, holding the fingerless glove he's been wearing to protect his bruised left hand. "You've got to enjoy the time you're here."
Because the Wolves have four long-term inactive players, the league granted them a roster exemption that allowed them to sign a 16th player -- one over the normal roster limit. That player is Adrien, and he'll remain under contract until the team gets healthier.
Point guard Ricky Rubio, center Nikola Pekovic and shooting guard Kevin Martin -- all starters -- will be out until at least January. Turiaf (hip) and point guard Mo Williams (hip) are day-to-day.
So, then, is Adrien.
The Wolves could've signed a point guard; they only have one let on the roster in rookie Zach LaVine. But they're also down to one center in Gorgui Dieng.
"We thought it was more important that we had somebody who had some size, even though Jeff's not as tall. He has some bulk to him," coach and president of basketball operations Flip Saunders said. "He's physical, beats the hell out of people."
It's a role the 6-foot-7, 243-pounder with a frosted-out fro-hawk learned at Connecticut under coach Jim Calhoun. The hard-nosed coach honed Adrien into a gritty interior presence.
His senior year, 2008-09, Adrien captained the Huskies to a Final Four appearance.
"You've got to be tough to play for coach Calhoun," Adrien said. "If he sees that you're not tough, he'll walk all over you. That's what the guys are going to do on the basketball court. If he's doing it, you're not tough enough to play for him."
Adrien grew up in the Boston suburb of Brookline, Mass., watching Celtics and Bulls games. After excelling at Brookline High School and UConn, he played a year of professional hoops in Spain then signed a free-agent deal with the Golden State Warriors. He's bounced between the NBA and the D-League since then, in addition to a short stint in Italy during the 2011 NBA lockout.
He became a regular rotation player for Charlotte during 2012-13, averaging 13.7 minutes, four points and 3.8 rebounds in 52 appearances for the Bobcats. They traded Adrien to Milwaukee at last year's trade deadline, and he started 12 games for the Bucks.
Houston cut him after training camp this year, but coach and former Wolves coach and president Kevin McHale said that might not have been the best decision.
"I thought there was a good opportunity with him for our team," said McHale, whose Rockets club has endured its own rash of injuries this season. "You can only carry so many guys, but with everything that's happened with us, we could've used him. He'll help them."
Adrien has in spurts, appearing in five games and averaging 13.6 minutes, 3.6 points and 4.8 boards. Wednesday, he came in for Dieng at center and helped neutralize the Blazers frontcourt of LaMarcus Aldridge, Robin Lopez and Nicolas Batum.
"He's kind of an energy guy," forward Shabazz Muhammad said. "He really sets the tone, and that's something that we really need right now, especially with a lot of our guys down."
Adrien could be useful Friday against Oklahoma City's bigs. Even if Williams or Turiaf comes back, there's room for him on the roster after that.
But once the Wolves' inactive list is trimmed down to three, their hardship will be lifted, and Adrien will be a free agent once more.
"Just enjoy the ride," he said.
Follow Phil Ervin on Twitter
---