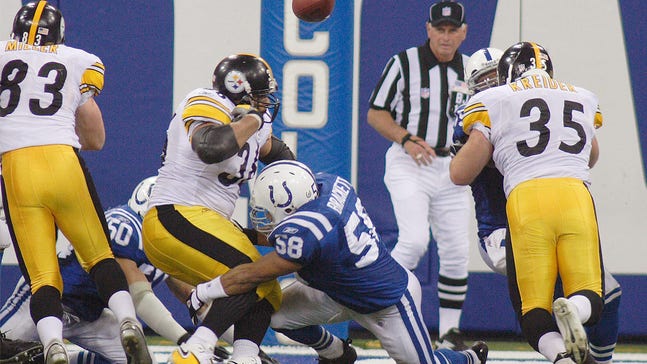 TBT: Remember when Big Ben's tackle saved Steelers (and Jerome Bettis) in playoffs?
Published
Dec. 3, 2015 10:30 a.m. EST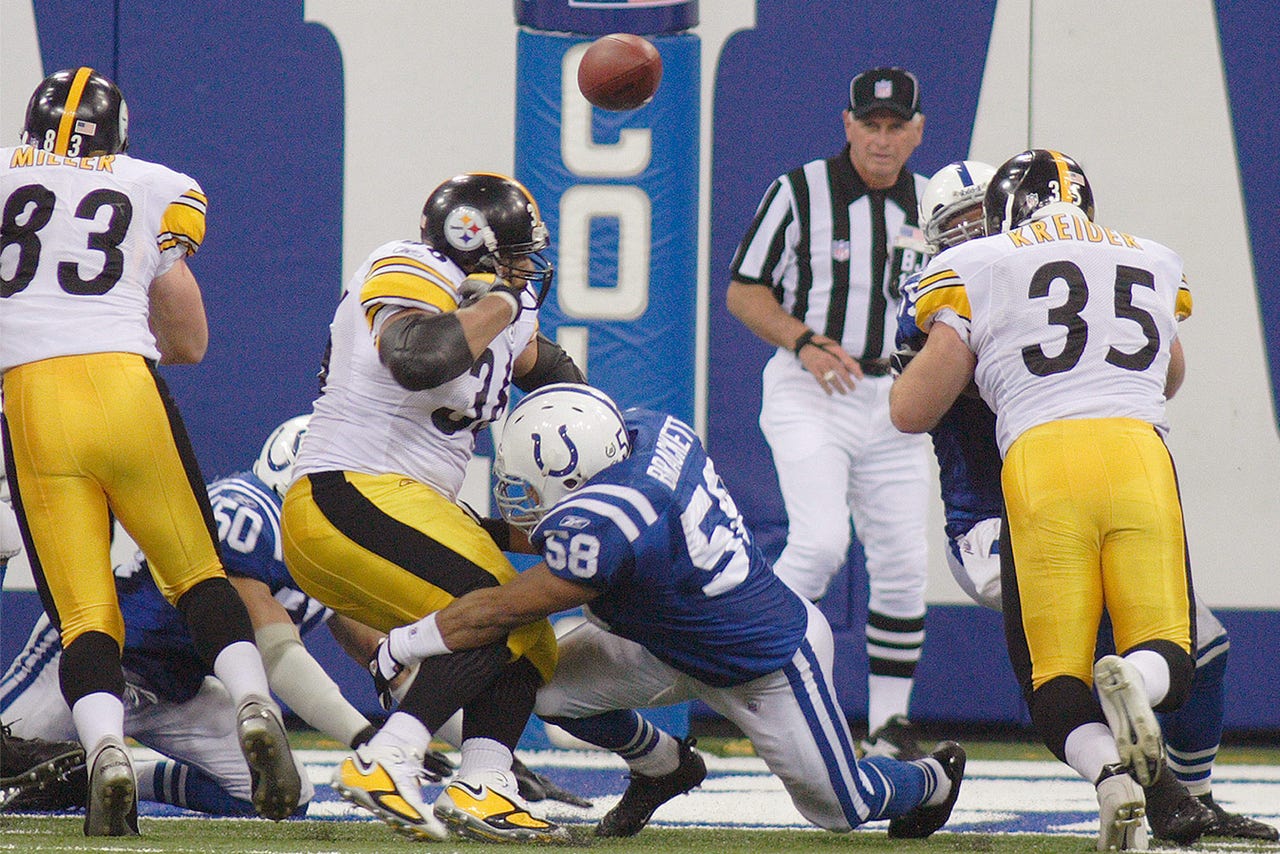 Ben Roethlisberger has thrown for a lot of touchdown passes in his career, and some very important ones have come in the playoffs (see: Santonio Holmes against Cardinals to win Super Bowl XLIII).
But en route to his first Super Bowl title after the 2005 season, there may not have been a bigger play than a tackle made by Roethlisberger. Facing the Colts, who visit the Steelers this weekend, in the divisional round of the playoffs, the Steelers were 8.5-point underdogs.
That's what made the start to this game such a surprise. Roethlisberger connected with Antwaan Randle El and Heath Miller on touchdown passes and the Steelers led the Colts 14-3 at halftime. A Jerome Bettis touchdown run with 1:26 left in the third quarter made it 21-3 and the rout was all but on.
But the Peyton Manning-led Colts would not go quietly. Manning led two fourth-quarter touchdown drives that cut the deficit to 21-18 with 4:24 remaining. The Steelers even punted on their next possession.
It seemed for naught, however, after a fourth-and-16 sack of Manning gave the Steelers the ball back at the Colts' 2-yard line with 1:20 remaining. All the Steelers had to do was punch it in from there to ice the game.
But on the first play, Bettis took the carry and had the ball pop out of his hands. Colts safety Nick Harper scooped up the ball and had a convoy of blockers going the other way. All of a sudden, it looked like the Steelers would suffer one of the worst playoff collapses in NFL history.
But the moment the ball popped out, Roethlisberger began running backwards. He was the last line of defense (literally) for the Steelers. See the play here.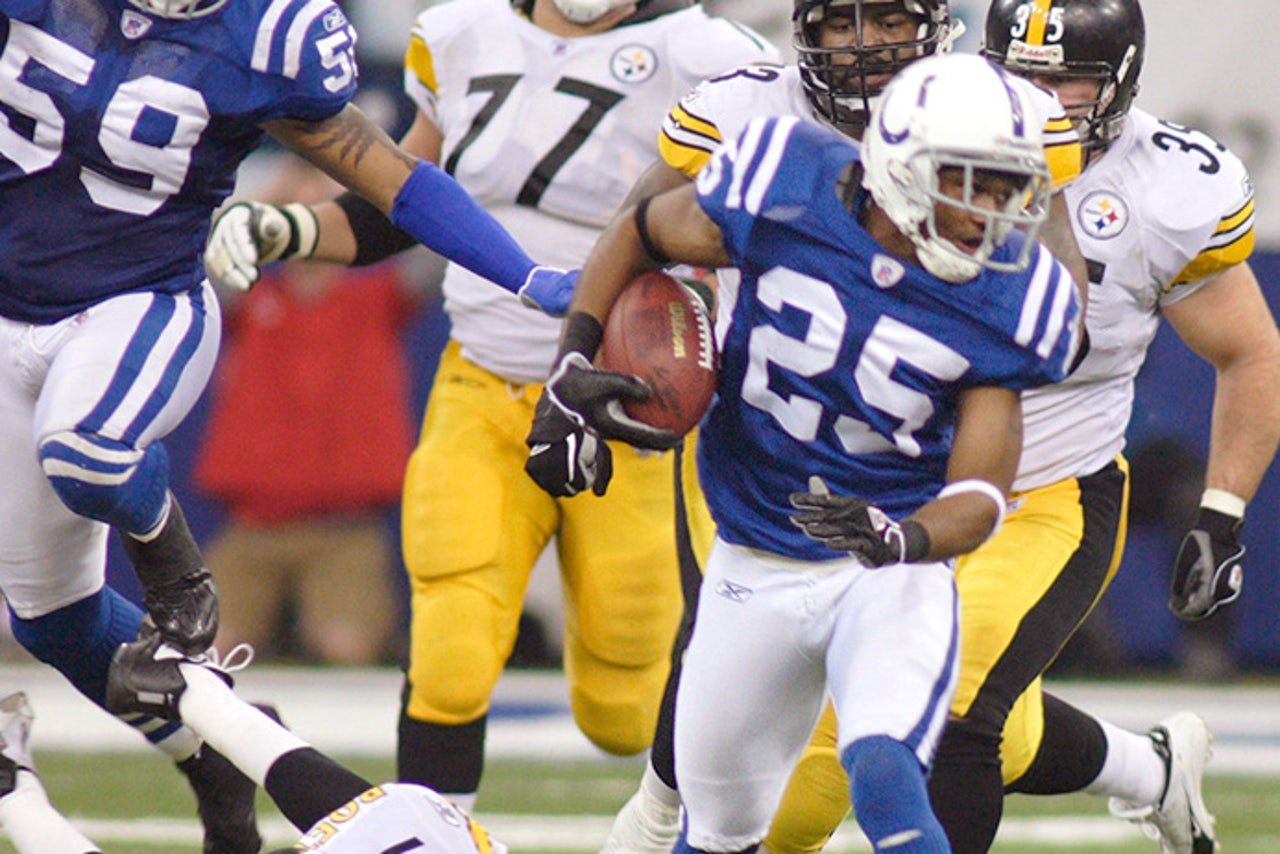 Steelers QB Ben Roethlisberger (No. 7, on ground) was able to turn and make a game saving tackle on Colts DB Nick Harper (No. 25).  
His tackle saved the game because the Colts failed to tie after driving into field goal range. Kicker Mike Vanderjagt hooked a 46-yard field-goal attempt left (it had no chance) and the Steelers escaped with a win.
They went on to beat the Broncos in the AFC championship game and then the Seahawks in Super Bowl XL to send Bettis into retirement with a ring.
All because Big Ben held onto an ankle in the open field.
---