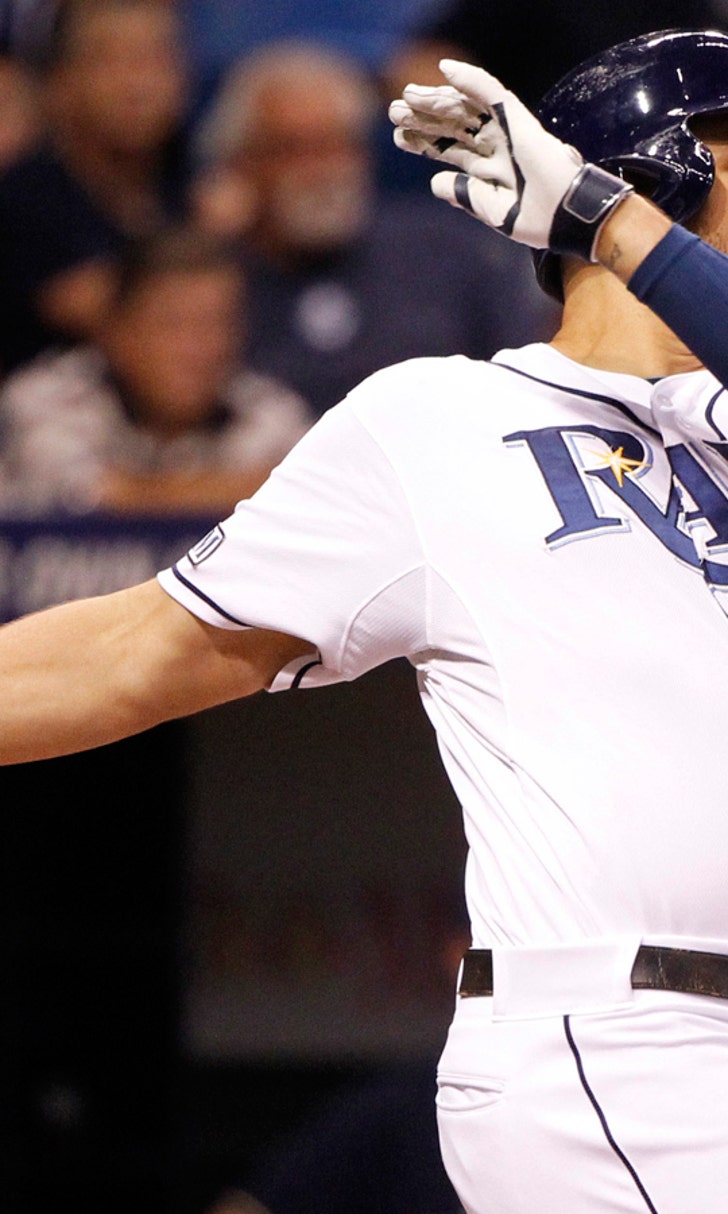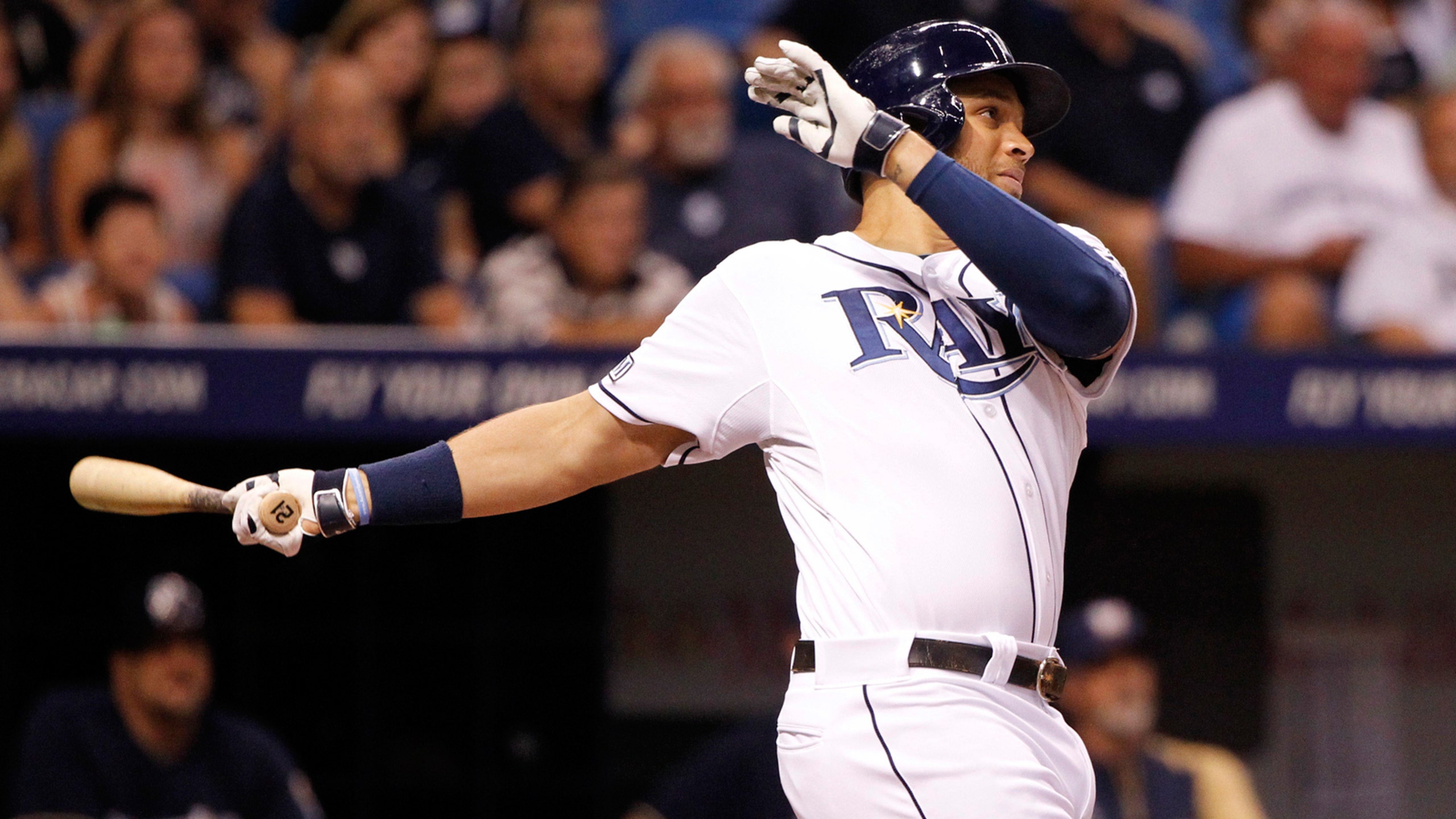 Tampa Bay Rays at Chicago Cubs series primer
BY foxsports • August 8, 2014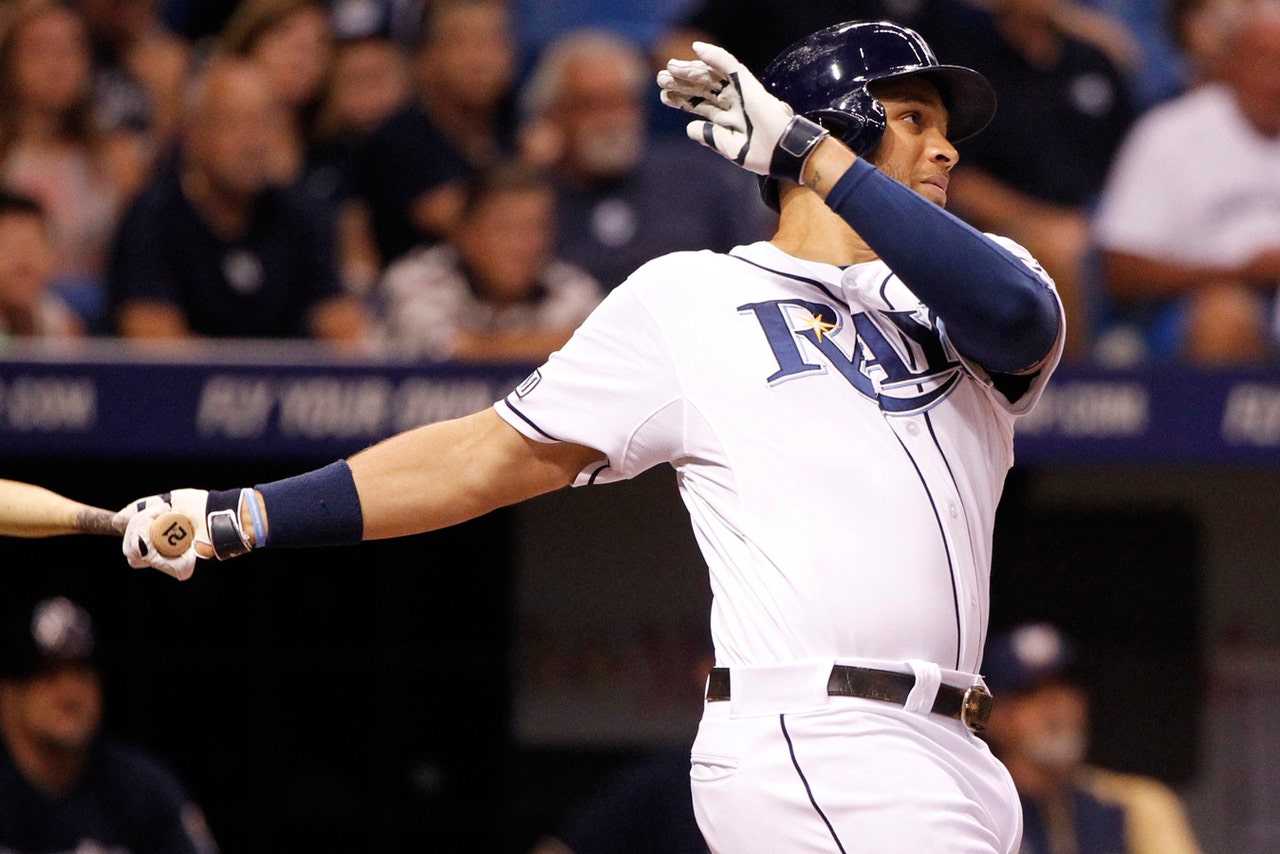 Opportunity has come. After three games in Oakland, after two losses to baseball's best, the Tampa Bay Rays receive some reprieve with two last-place teams in the next seven games.
First, there are the struggling Chicago Cubs at Wrigley Field. Then, there's a trip to Arlington to face the sinking Texas Rangers. At this point, with a 10-game deficit in the American League East, it would seem catching the Baltimore Orioles would be difficult. The Orioles have emerged as the division's class for the moment -- they're five games ahead of the New York Yankees and Toronto Blue Jays -- and it would take a large collapse from Baltimore and a memorable rise from Tampa Bay for a sprint toward the AL East title to occur. It becomes harder by the night to envision either happening.
Still, strange things have happened before. And with the Rays' rally in late June and early July, they showed the capacity to reel off victories when they needed them. But with each day that passes, with each series loss (the Rays enter the Windy City having dropped two consecutive series), the perspective changes from grasping onto slim AL East title hopes to placing full attention into the race for the second AL wild-card spot. Reality sets in.
The second AL wild-card spot, with some help, remains a possibility. The Rays are 5 1/2 games back in the race behind the Kansas City Royals. Still, their focus must be about winning series and hoping help comes from teams in front of them: the Royals, Yankees, Seattle Mariners, Blue Jays and Cleveland Indians.
There's opportunity in the next seven games, starting with three against Chicago. The Rays must take advantage.
Here's a look at the upcoming Rays-Cubs series ...
SCHEDULE AND PROBABLE PITCHERS
WHO'S HOT
James Loney (Rays): He hit .480 with two RBI in six games from Aug. 1-6. He had four multi-hit games in the span, including two games with three hits each in a victory over the Los Angeles Angels on Aug. 2 and a loss to the Angels on Aug. 3. He has hit .292 with five home runs and 51 RBI this season.
Starlin Castro (Cubs): He hit .440 with one home run and four RBI in six games from Aug. 1-7. He had at least one hit in each game in the span, and he had at least two hits three times. He has hit .278 with 12 home runs and 60 RBI this season.
WHO'S NOT
Kevin Kiermaier (Rays): He hit .143 with five strikeouts in six games from Aug. 1-6. He went hitless three times in the span. He has hit .288 with nine home runs and 28 RBI this season.
Chris Valaika (Cubs): He hit .182 (2 for 11) with two strikeouts in five games from Aug. 2-7. He was held without a hit three times in the span. He has hit .182 with one RBI this season.
STORYLINES
2: Consecutive series the Rays have lost entering their three-game set at Wrigley Field. They dropped two of three games to the Angels from Aug. 1-3 and two of three to the Oakland Athletics from Aug. 4-6.
5 1/3: Innings thrown by left-hander Drew Smyly in his Rays debut on Tuesday at O.co Coliseum. He allowed three runs, seven hits and struck out six in a 3-0 loss to the Athletics.
10: Hits produced by the Rays against Athletics right-hander Sonny Gray in Tampa Bay's 7-3 victory over Oakland on Wednesday at O.co Coliseum. They're the most hits Gray has allowed all season.
QUOTE BOARD
"Ra-A's." --Term used by manager Joe Maddon to describe all the former Rays players now part of the Athletics. Six former Tampa Bay players were part of Oakland's roster when the teams began the three-game series with the Athletics' 3-2 victory in 10 innings on Monday at O.co Coliseum.
"I fought pretty good. My pitch count got up there. I had a couple of deep counts. I missed my pitch against Freiman. Other than that, I thought I pitched well." -- Smyly, after his Rays debut in Tampa Bay's loss Tuesday. The former Detroit pitcher is 6-10 with a 3.98 ERA and 95 strikeouts in 21 appearances (18 starts) this season.
"It's been a long time since I've felt good after a start. I don't want to get too far ahead of myself. It's one game, but I felt good, and hopefully I can do it again in five days." -- Right-hander Jeremy Hellickson, after his start in the Rays' victory Wednesday. He allowed just one run, two hits and struck out three in seven innings in his deepest of four starts this season.
LOOKING AHEAD
August 11-14 -- Rays at Rangers
You can follow Andrew Astleford on Twitter @aastleford or email him at aastleford@gmail.com.
---