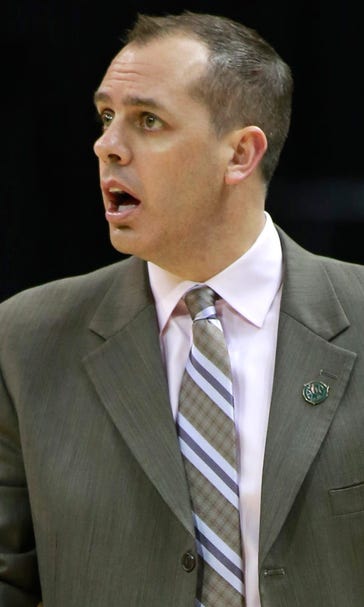 Take a seat: Pacers' Vogel sits entire starting five vs. Bucks
April 9, 2014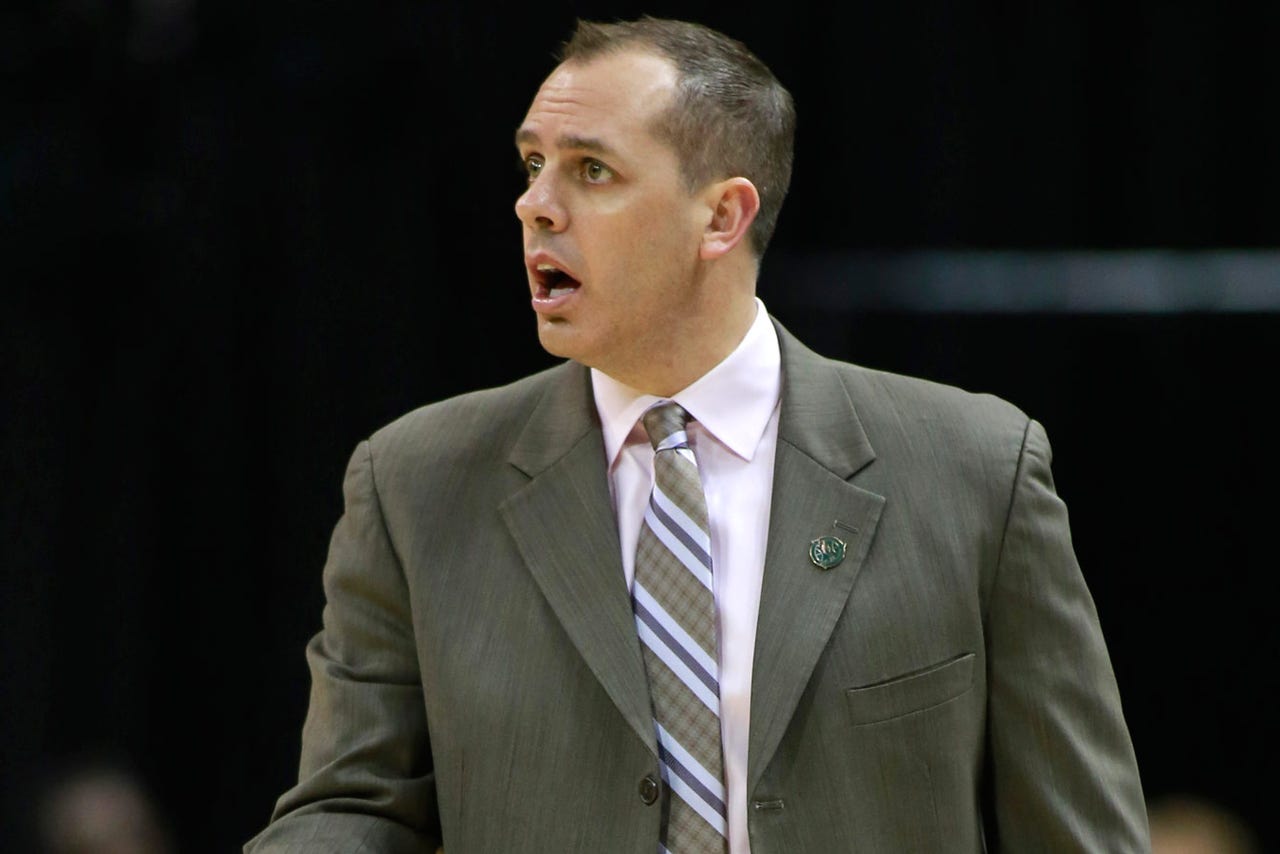 MILWAUKEE -- Staying true to his word, Indiana Pacers coach Frank Vogel is sitting his entire starting five for Wednesday's game against the Milwaukee Bucks at the BMO Harris Bradley Center.
Vogel said he met with Pacers president of basketball operations Larry Bird and his assistant coaches before finalizing the decision. Indiana also consulted with NBA officials and said the league had no problem with the team sitting all five starters.
The Pacers are 3-8 in their last 11 games, including a 107-88 loss to Atlanta on Sunday. Indiana trailed 55-23 at the half and wasn't competitive. Still, the Pacers are just a half game behind Miami for the Eastern Conference's best record, leaving them with something to play for and making the move up for debate.
According to Vogel, there is no circumstance in which his starters will play against the Bucks. Four of the five will dress, with Roy Hibbert being inactive. Indiana plays at Miami on Friday, and the starting five will return for that critical game.
"We played a disturbing game against the Atlanta Hawks last week," Vogel said. "We scored 23 points in a half. We need to change our focus, and make some adjustments, even if this is a dramatic move to get ourselves playing right, playing well.
"The bench has been playing very poorly, the starters have been playing very poorly. Hopefully this will get the starters' legs underneath them."
Indiana's starting lineup features four players under the age of 30, with forward David West being the exception at 33 years old. Reserves Donald Sloan, Evan Turner, Rasual Butler, Luis Scola and Ian Mahinmi will start against Milwaukee.
Vogel said the fact the Pacers are playing the team with the worst record in the league has nothing to do with his decision.
"Not really," Vogel said. "If you see the Toronto game, Toronto is playing as well as anybody. Milwaukee played them head-to-head and almost knocked them off. This is not a knock on the Bucks and how they're playing."
Bucks coach Larry Drew said he didn't feel disrespected by the Pacers sitting their entire starting lineup, saying he feels this is "pretty normal" this time of year.
"It is a strange thing to me, but Coach did what he thought was best for his team," Bucks forward Khris Middleton said. "We still have to prepare the same way. They still are a good team. They have some good bench players."
Zaza Pachulia admitted he has never seen an entire starting five sitting out, saying, "It's their problem not ours, right?"
But the veteran center did say he doesn't want to lose to a team starting their backups.
"You don't want to lose to anybody, especially when you are talking about some other team's bench players," Pachulia said. "You don't want to lose to them. But they are good players. You have to give credit where it is due."
Follow Andrew Gruman on Twitter
---