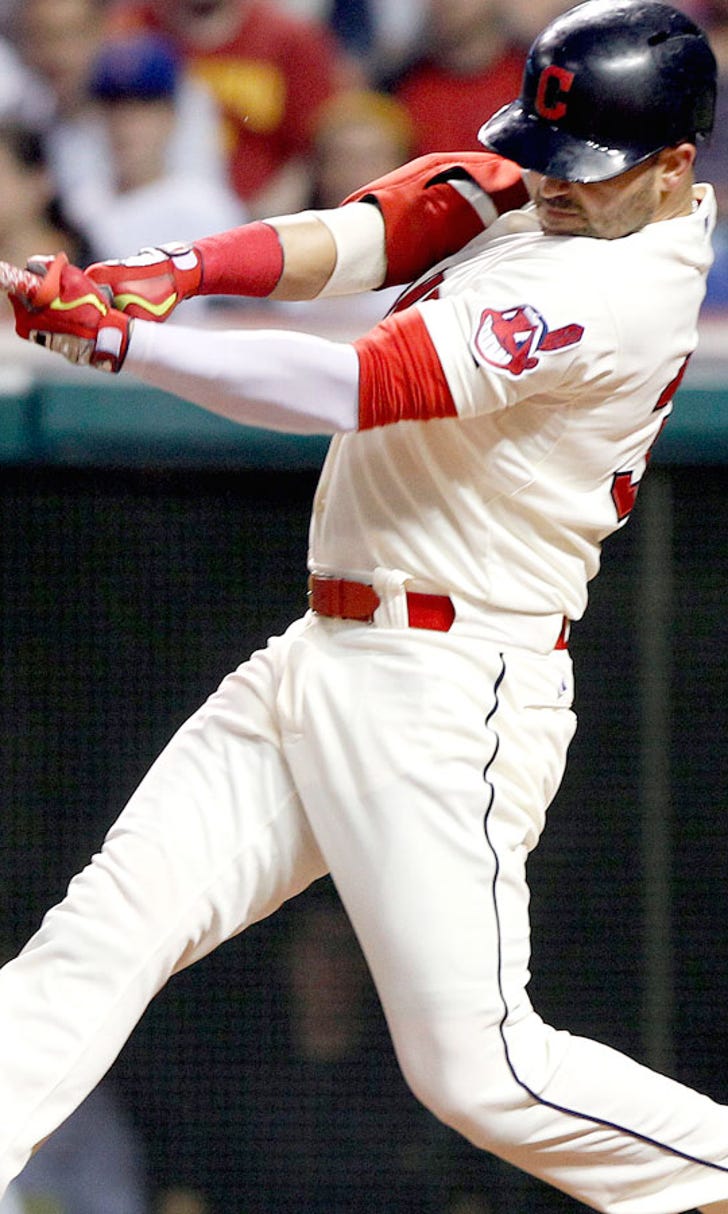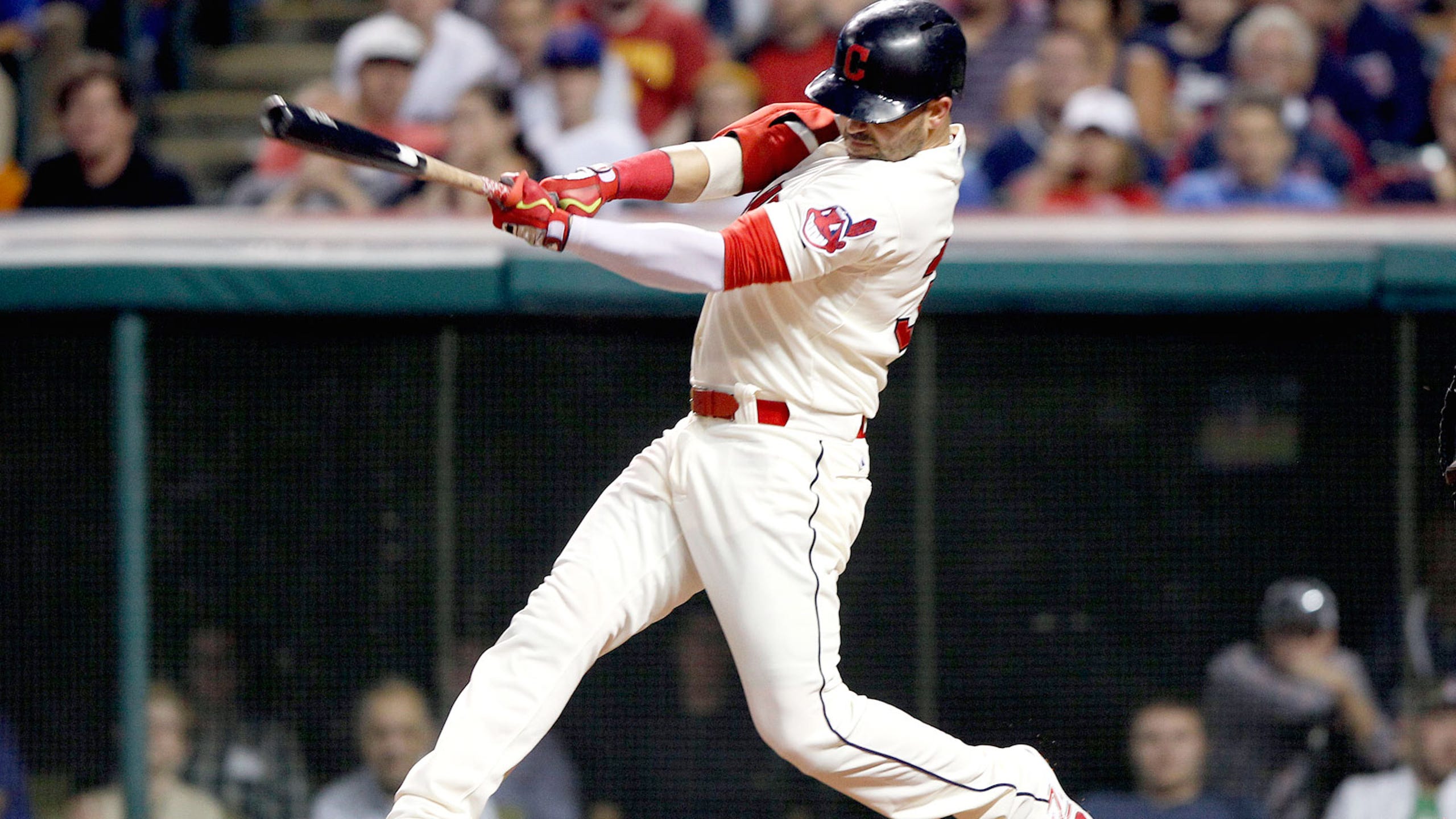 Swisher's future even more cloudy after addition of Moss
BY foxsports • December 9, 2014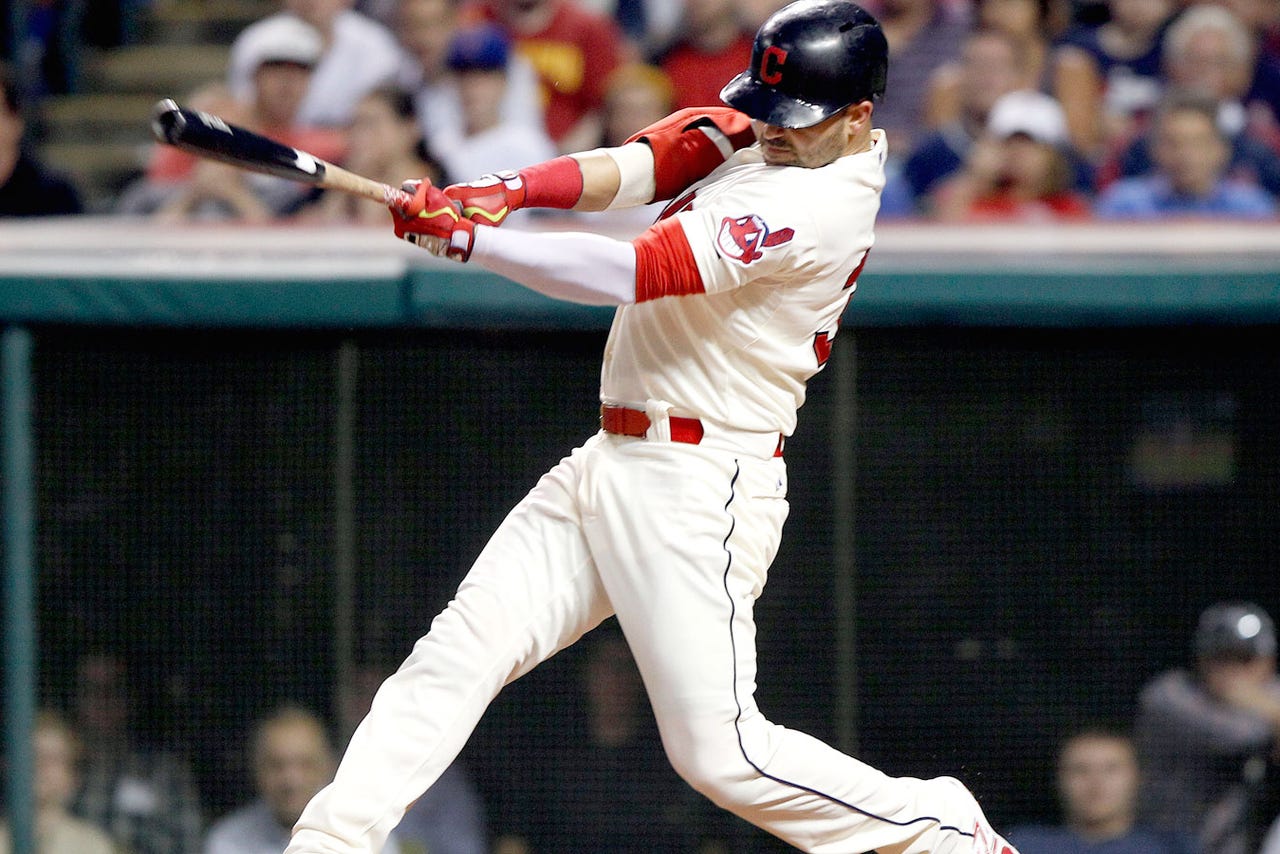 SAN DIEGO -- Nick Swisher's future with the Indians has been a big topic since he underwent double knee surgery on Aug. 20. It is not about to slow down with the addition of Brandon Moss.
General manager Chris Antonetti said that Swisher was evaluated by the medical staff in Cleveland two weeks ago. Trainer James Quinlan and strength/conditioning coach Joe Kessler also recently visited Swisher in New Orleans to see how his rehab was progressing.
"There's really nothing new to report other than that he is in the rehab status, it is progressing well and hopefully he will be ready for games in Spring Training," Antonetti said.
Swisher, who appeared in 97 games last season, batted just .208 and was under .200 for most of July. He was used mostly as the designated hitter after returning from the disabled list in June before both knees continued to get worse. During Spring Training, Swisher is expected to be limited but it is still not known how much he can be in the field.
With Carlos Santana thriving at first -- he hit .274 and made only five errors in 95 games -- Swisher's days of regularly playing first appear numbered. Right field is even more of a logjam with David Murphy, Ryan Raburn, Swisher and Moss. While Moss can play both left and right, Michael Brantley is set in left unless a move was made with Michael Bourn, which would free up center.
During his three years in Oakland, Moss played 99 games in left and 92 in right. When Moss was in the National League with Pittsburgh and Philadelphia, 103 of his 151 games were in right.
Said Antonetti about the abundance of outfielders: "Right now we could go to camp the way we are and open the season with the team we have. This gives us a lot of versatility and depth to our team. We'll see what other opportunities present themselves."
Swisher's contract also is a hindrance. He is due to make $30 million over the next two seasons with a $14 million vesting option for 2017 based on his plate appearance in '16. During his two seasons in Cleveland, Swisher is batting .231, but Antonetti sounds optimistic that he will be able to bounce back.
Said Antonetti of Swisher: "We expect him to be a big part of the team. His focus is on getting healthy for the start of spring training. The one thing we know about Nick is he is a productive player when healthy and offers versatility to play the outfield and first base."
STAFF OPENING: Antonetti said they are in the process of evaluating bullpen coaches to replace Kevin Cash, who was named Tampa Bay's manager last Friday. Among those expected to be considered in house are Charles Nagy, minor league pitching coordinator Ruben Niebla, Akron manager Dave Wallace and Columbus manager Chris Tremie.
Nagy, who lives in San Diego, attended an organizational dinner here a couple days ago but formal interviews have not started.
"There is the balance of where he is with family and whether he wants to put in the time commitment and where it would be. There is a lot to weigh," Antonetti said.
SPEAKING OF COACHES: Travis Hafner continues to stay in touch with the organization about a possible coaching role in the organization. Hafner was a coach during the Indians Instructional League
"He had a great time in the Instructional League and the staff felt like he had a lot to offer. He has an incredible understanding of hitting," Antonetti said.
**If media displays don't appear immediately, please click refresh**
Follow on Twitter joereedy
---