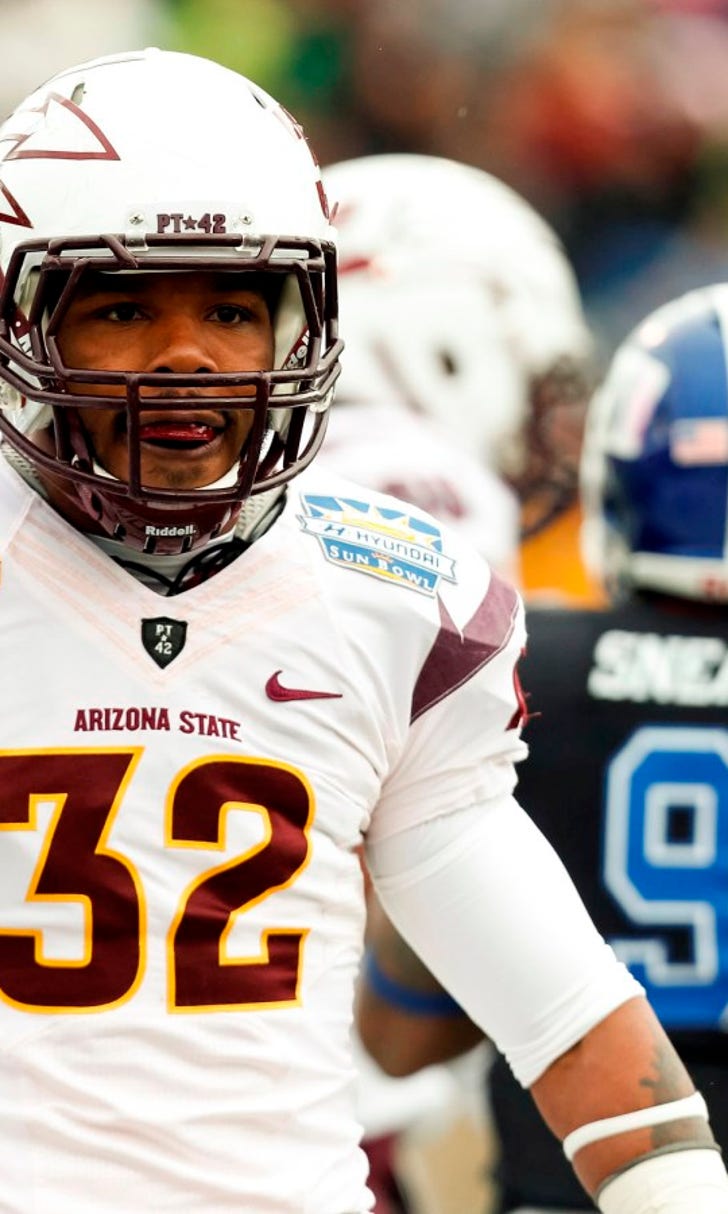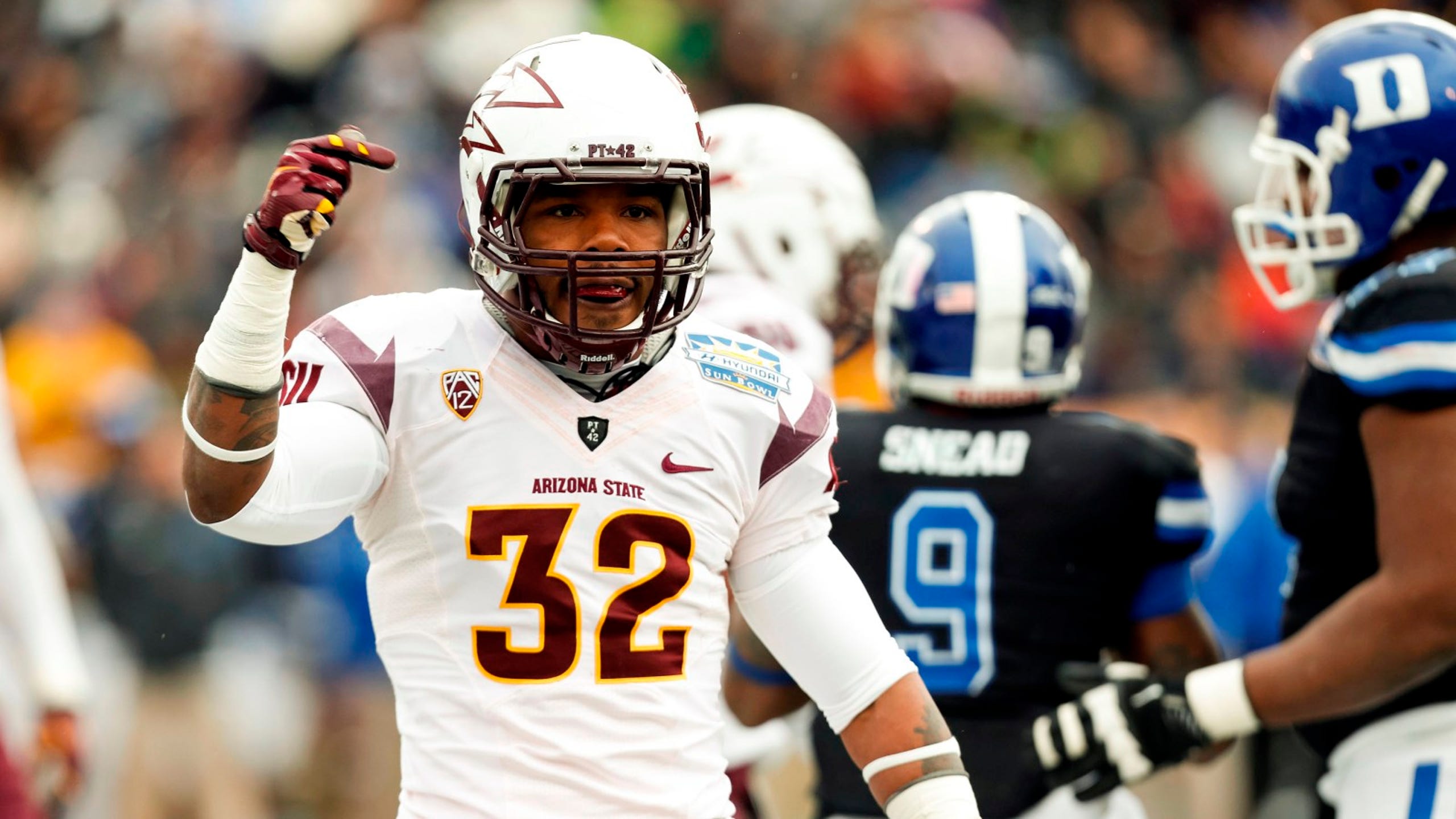 Sun Devils hit new high on Graham's praise-o-meter
BY foxsports • August 18, 2015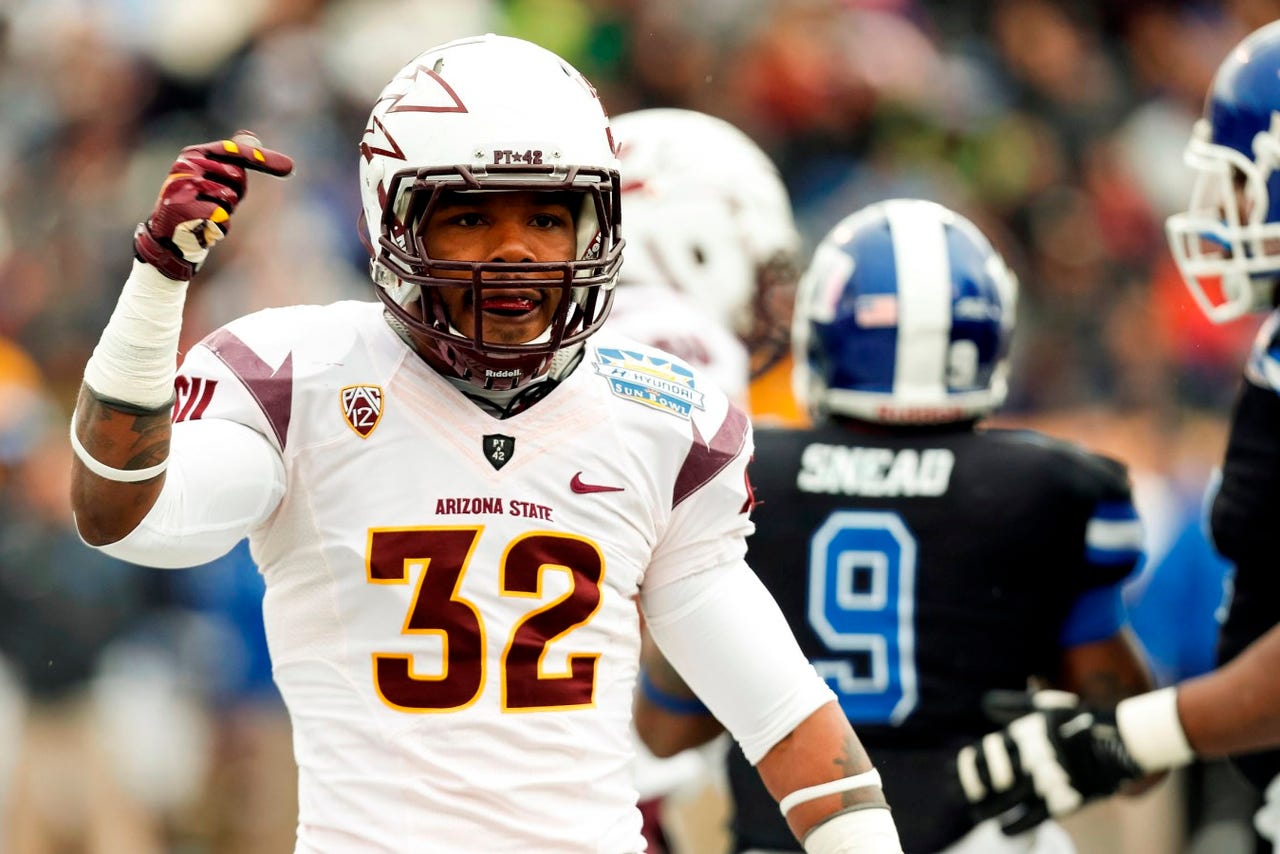 TEMPE, Ariz. -- Todd Graham has been effusive in his praise of the Sun Devils throughout fall camp, but he took it to a new level following Tuesday morning's session.
"We turned on the crowd noise and they got all cranked up," Graham said, citing the team's energy level and ball security in particular. "That was the best overall practice we've had since I've been here."
Three specific players warranted individual praise: Linebacker Antonio Longino, defensive tackle Ami Latu and freshman defensive end Jalen Bates.
"He set a new standard, the best we've ever had a linebacker practice here" Graham said of Longino, who has been repping at Devil-back and Will linebacker. "He's practicing like an All-American."
Bates,  a 6-foot-4, 245-pound freshman from Kaplan, La., is playing himself off the redshirt list because of his explosiveness in the pass rush.
"I told him we already had you on the redshirt board; forget that," Graham said. "We put him with the twos, he sacked the quarterback so many times we put him with the ones."
Latu's played points to the depth that Graham is so excited about on the defensive line. Latu, Demetrius Cherry, Tashon Smallwood and Renell Wren have been impressive at the two interior positions, and Cherry and freshman JoJo Wicker have stood out at end.
"We're really, really solid inside," Graham said. "We have guys who could have been in the starting  rotation for us last year that are  not in the 3 deep.
While none of the defensive linemen have yet shown the star quality of Will Sutton, Carl Bradford or Marcus Hardison, Graham said the overall depth and strength of the unit is superior, and the individual accolades will follow.
"We've got a whole bunch of guys on that defensive line who can play football for a long, long time," Graham said.
--Graham's post-Camp Tontozona scrimmage assessment included high marks for linebacker Christian Sam: "Christian Sam has been incredible. We've got four linebackers, we've got to figure out how those guys get on the field at the same time."
--Defensive backs Kweishi Brown and Armand Perry also were singled out by Graham.
-- Redshirt freshman wide receiver Jalen Harvey suffered a broken clavicle in the scrimmage and is expected to be out eight to 10 weeks. Junior wide receiver Tim White has been sidelined since returning from Tontozona with a wrist injury.
-- Redshirt freshman Connor Humphreys is practicing with the offensive line after starting his career on the defensive front.
---