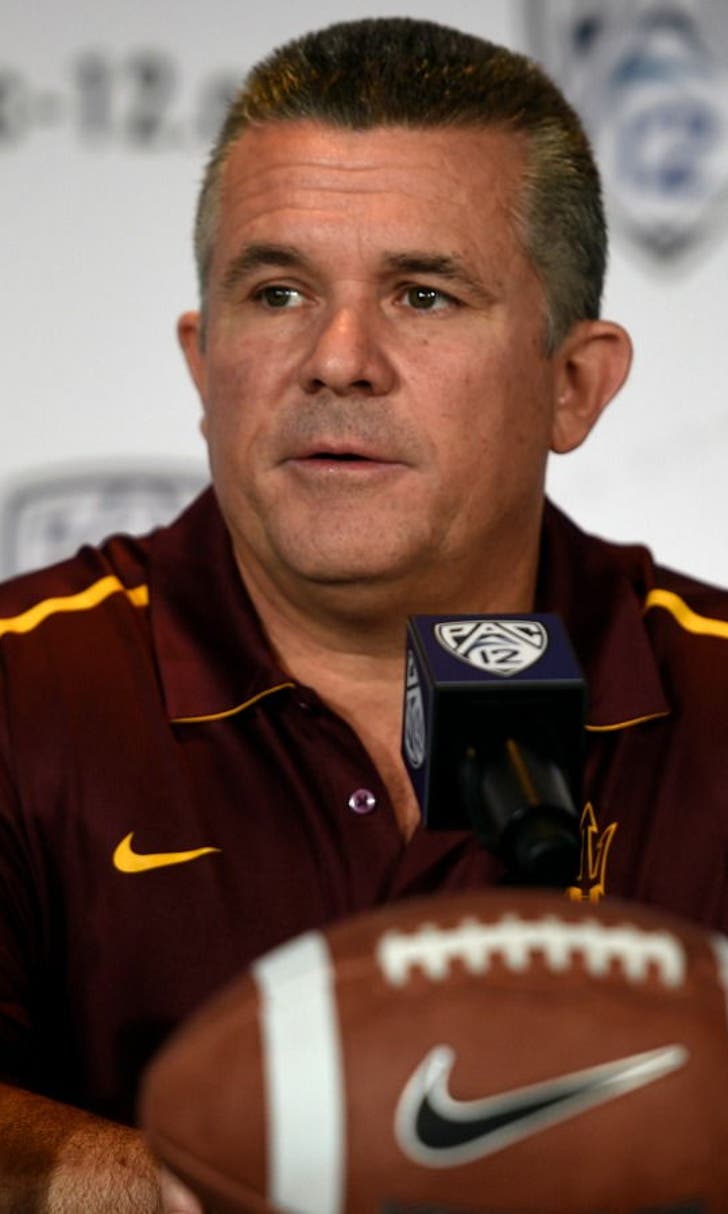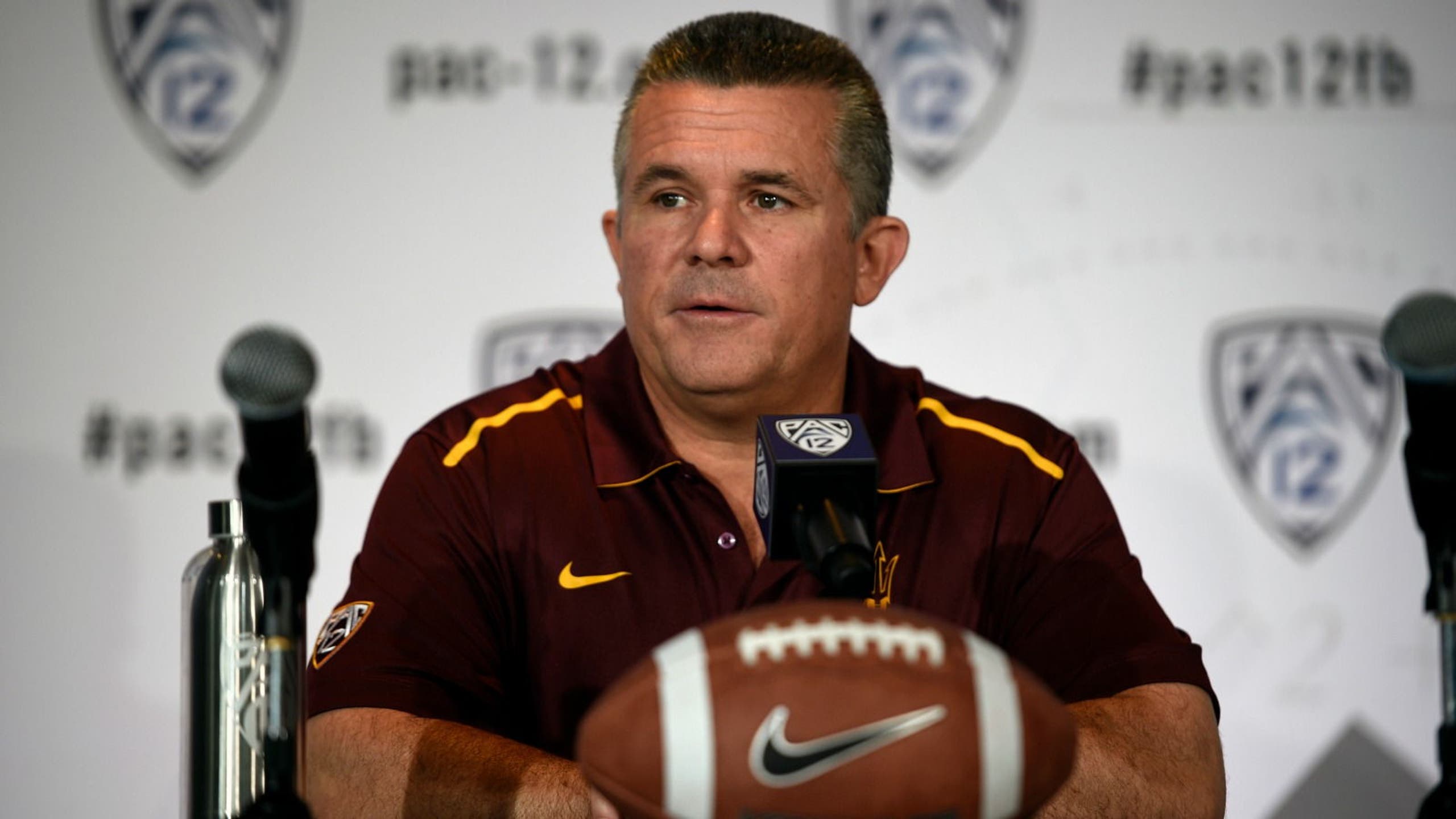 Sun Devils have 'best first day' of Graham's 3 years
BY foxsports • August 1, 2014
Arizona State football coach Todd Graham said Friday morning's first practice of fall camp for veterans was the "best first day" in his three seasons in Tempe.
"That's the best first day that we've had in any fall camp since I've been here," Graham said. "We had the best effort, the best focus; a very, very exciting first day. We couldn't be any better than today as far as the effort and the focus."
Despite the need to replace 14 starters, Graham said practice was "crisp" and without the usual stops and starts and interruptions of a typical first day. "It tells you these guys have prepared really well," he said.
Among those who caught Graham's eye was cornerback Kweishi Brown, a junior-college All-American last year at Grossmont College who was the only newcomer asked to practice with the veterans. (The other first-year players were to practice separately on Friday evening.)
"I thought he did a great job," Graham said. "We have not had the guy who has the physical power and strength at defensive back with the speed that he does."
Solomon Means, who will compete with Brown for a starting cornerback job, also earned Graham's praise.
As he's said throughout the off-season, Graham reiterated that special teams will be the No. 1 focus in camp. "Unfortunately, a whole lot of these young guys are not going to redshirt, because they're going to be playing on special teams and helping us win there."
In personnel matters, Graham said that nose tackle Jaxon Hood missed practice while taking care of some personal issues -- "he's in good standing, will be back shortly" -- but defensive lineman Sean O'Grady is no longer with the team. Redshirt freshman safety Marcus Ball was in a no-contact jersey -- "just being cautious," Graham said.
---