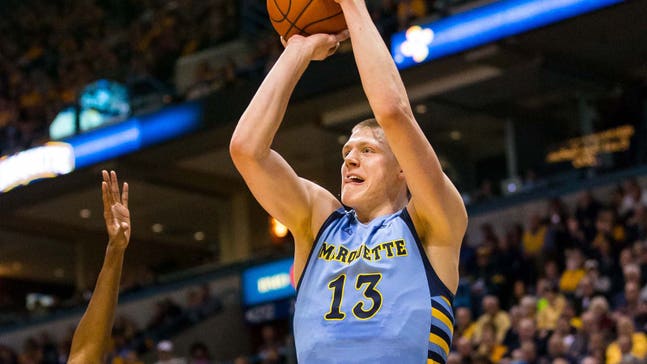 StaTuesday: Evaluating the freshman season of Marquette's Ellenson
Published
Mar. 22, 2016 11:30 a.m. ET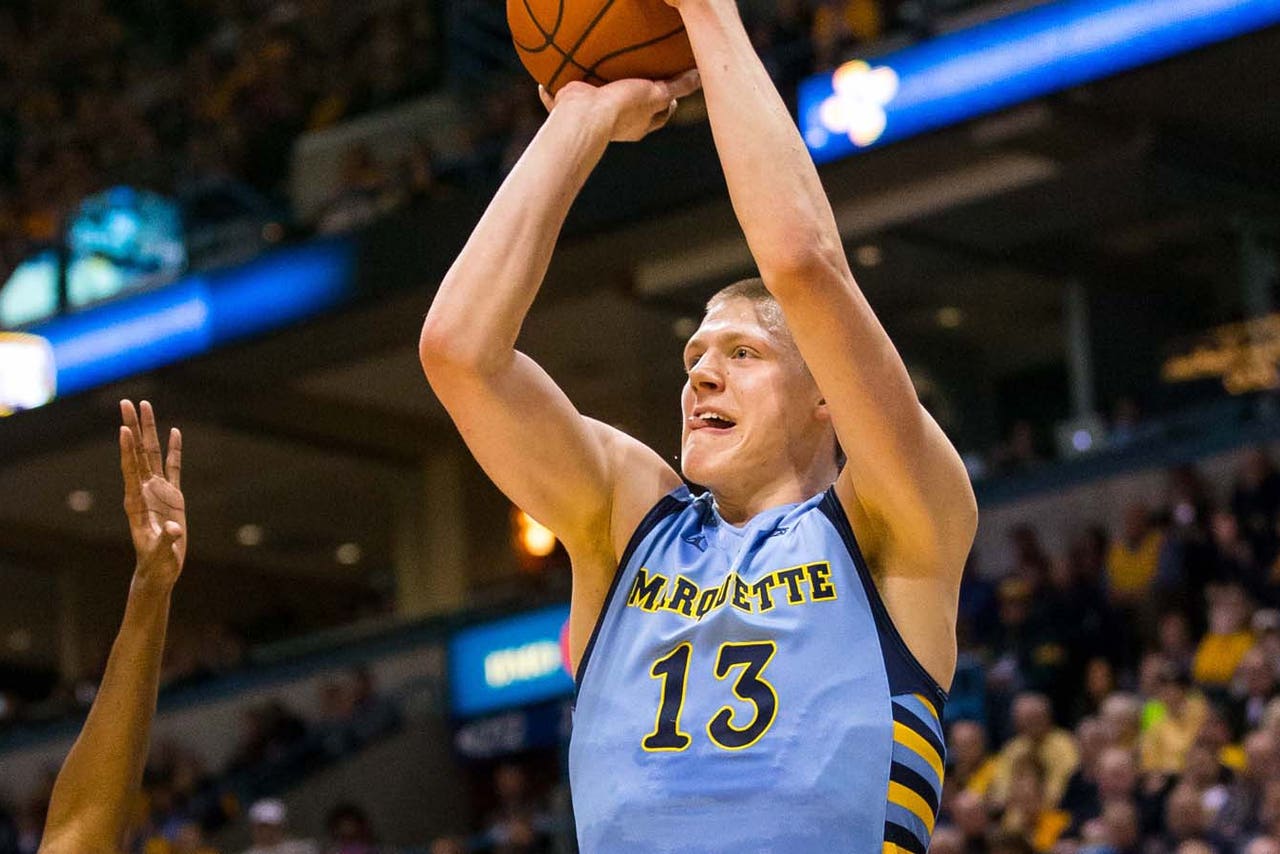 Freshman Henry Ellenson was arguably Marquette's best player from the minute he stepped foot on campus this past fall.
The 6-foot-10 All-American recruit from Rice Lake, Wis., scored in double figures in all but one game for the Golden Eagles, who finished the season 20-13 and 8-10 in the Big East. Ellenson earned conference Freshman of the Year and first team all-Big East honors for the efforts. He also became Marquette's all-time freshman scoring and rebounding leader.
Ellenson is expected to turn pro in the coming weeks and will have potential to be a top-10 NBA Draft pick. So just how does his freshman campaign compare to other potential top picks?
Very well, actually. Ellenson was among the freshmen scoring and rebounding leaders in the major college basketball conferences, ranking in the top five in both categories.
Freshman scoring leaders, major conferences
Freshman rebounding leaders, major conferences
His overall numbers compared well to other potential NBA lottery picks. While he wasn't as prolific of a scorer as LSU's Ben Simmons or Utah's Jakob Poeltl, he was better than just about every other big man in the country, statistically speaking.
Ellenson vs. other potential PF/C lottery picks
Ellenson has drawn comparisons to the Cleveland Cavaliers' Kevin Love and the Phoenix Suns' Markieff Morris. He wasn't as prolific of a scorer as Love was in his one year at UCLA, but he certainly compares well to Morris, though Ellenson wasn't as efficient of a shooter.
The knock on Ellenson has been his defense, though he's young enough to make a serious improvement on both his motor and his effort. His college numbers show he could be an offensive threat right away in the NBA.
Then again, maybe he'll surprise everyone and come back to Marquette and lead the Golden Eagles to the NCAA tournament.
Follow Nate Gotlieb on Twitter
---
---