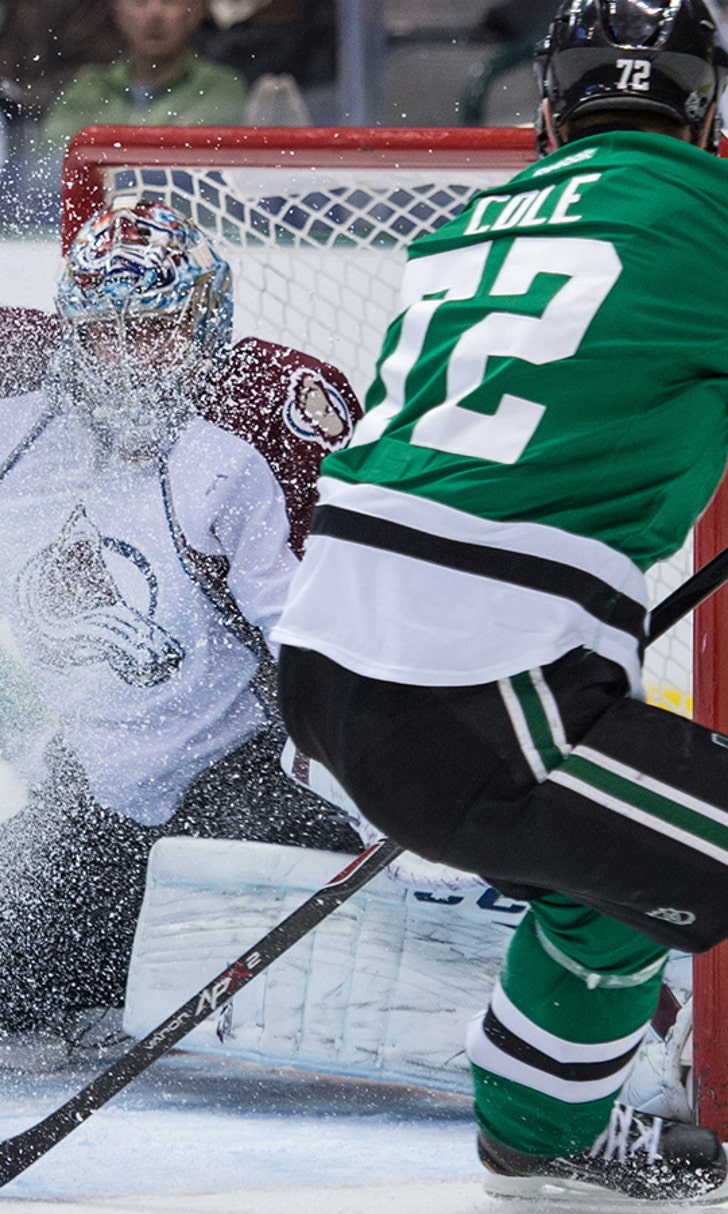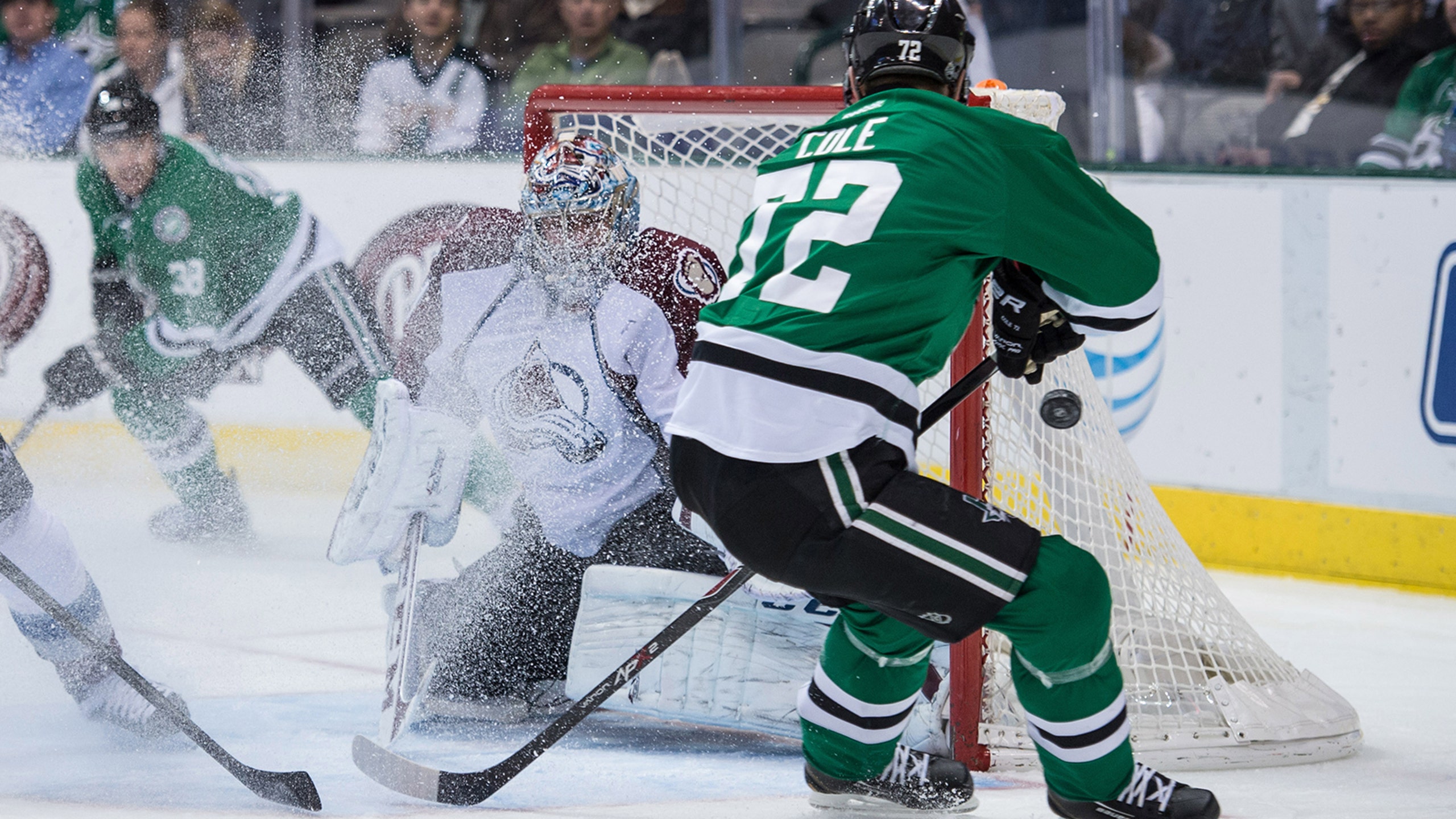 Stars see streak end in tough loss to Avs
BY foxsports • January 27, 2014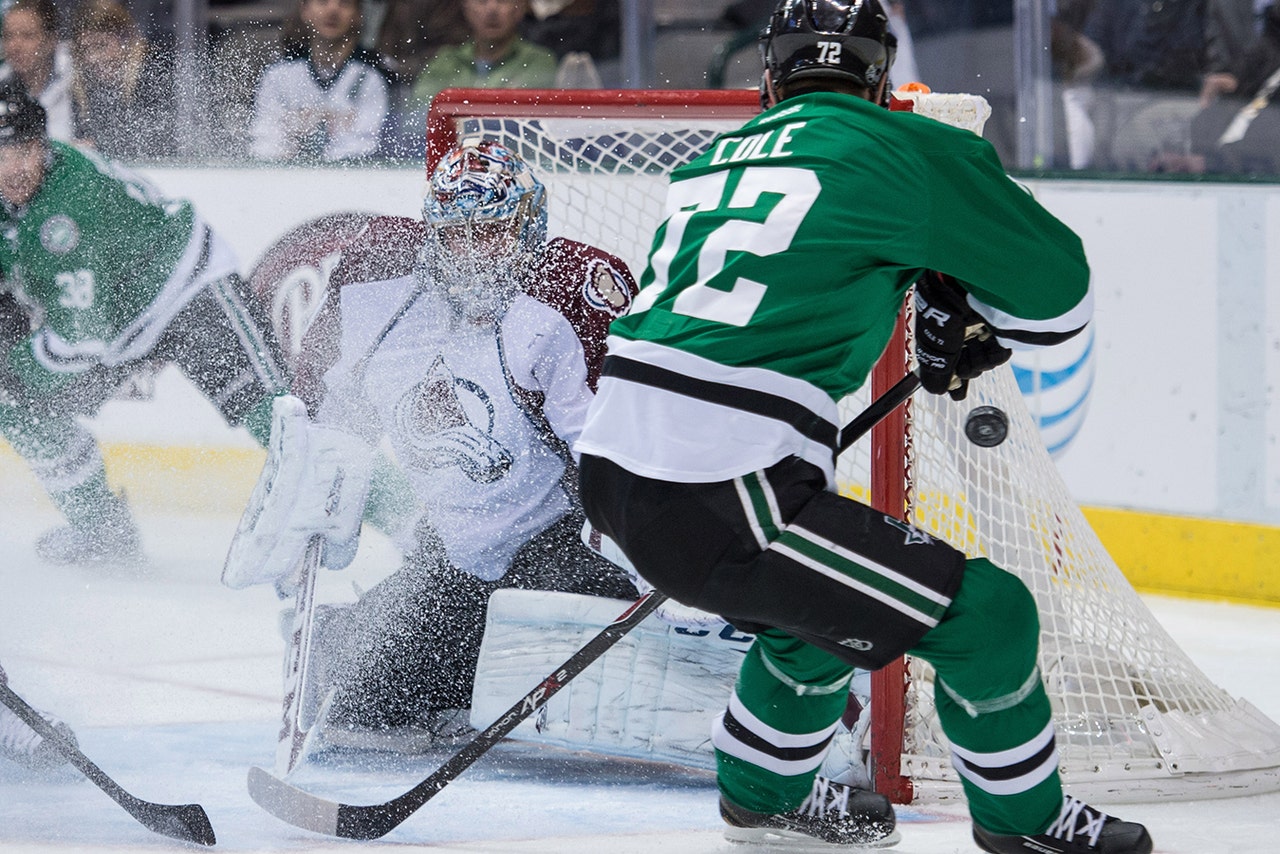 DALLAS—As Texas Rangers manager Ron Washington has been known to say on an occasion or two, that's the way baseball go. Well, that adage definitely rang true for the Dallas Stars in a tough 4-3 loss to the Colorado Avalanche on Tuesday at American Airlines Center, a defeat which ended their winning streak at three games.
Dallas showed great heart and resiliency in storming back to tie the game after spotting the visiting Avs the game's first two goals, including the first by Colorado super rookie Nathan MacKinnon just 1:40 into the game.
But in the end, it was a shot by the Avs' Alex Tanguay that deflected in off the skate of Stars veteran defenseman Sergei Gonchar 4:13 into the third period that proved to be the game-winner for Colorado.
"The puck goes off our skate into the net for the game-winning goal. That's tough," Stars head coach Lindy Ruff said.
And it's not like Dallas wasn't pushing for the equalizer, trying to force this game into overtime or even possibly win it late in regulation.
The Stars peppered Colorado goaltender Semyon Varlamov with 13 shots in the final 20 minutes, including quality opportunities down the stretch by the likes of Tyler Seguin, who led the Stars with three points (two goals, one assist), Erik Cole and Antoine Roussel, but each time the Russian-born goaltender turned them away to preserve the two points for the Avs.
"He's probably been one of the better goalies all year. He's having a great year, and had another good game tonight," Stars captain Jamie Benn said of Varlamov's 41-save performance to earn his 26th win of the season.
However, despite seeing their nice run of three straight without a loss on home ice come to an end and in tough fashion, there were plenty of positives to take away from this slim defeat.
For one, Seguin scored not once but twice to end his goalless run at 12 straight games. Benn also delivered a two-point night as did defenseman Alex Goligoski.
And the Stars also scored on the power play for an eighth straight game, an impressive streak considering how woefully ineffective they were with the man advantage earlier in the season.
But seeing Seguin find the back of the net twice had to rank as the biggest plus to come out of this game, especially since it likely signals a rash of goals from the talented young centerman who came over from Boston last summer.
"It felt good. Felt like I lost the monkey off my back for sure, getting that goal," Seguin admitted. "I've been thinking about it, but not as much as of late because of winning games."
After a day off on Tuesday, the Stars will practice on Wednesday in Frisco in advance of Thursday's game against the New Jersey Devils, the final game of their five-game homestand.
---