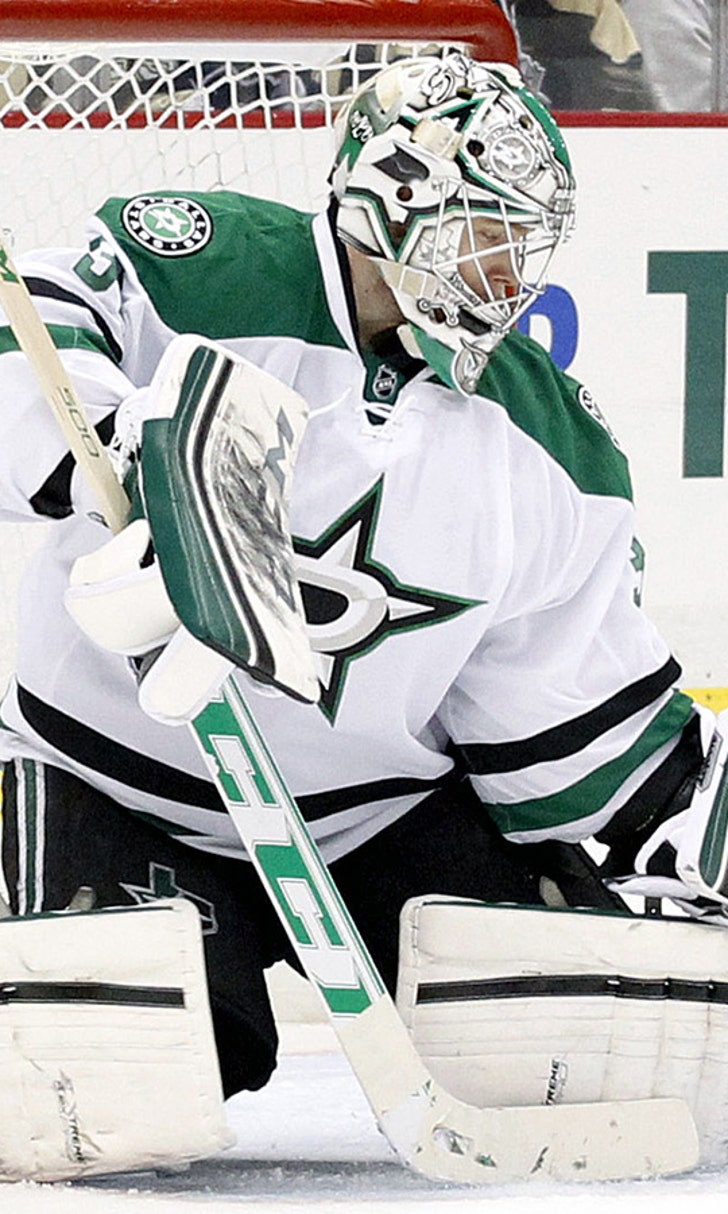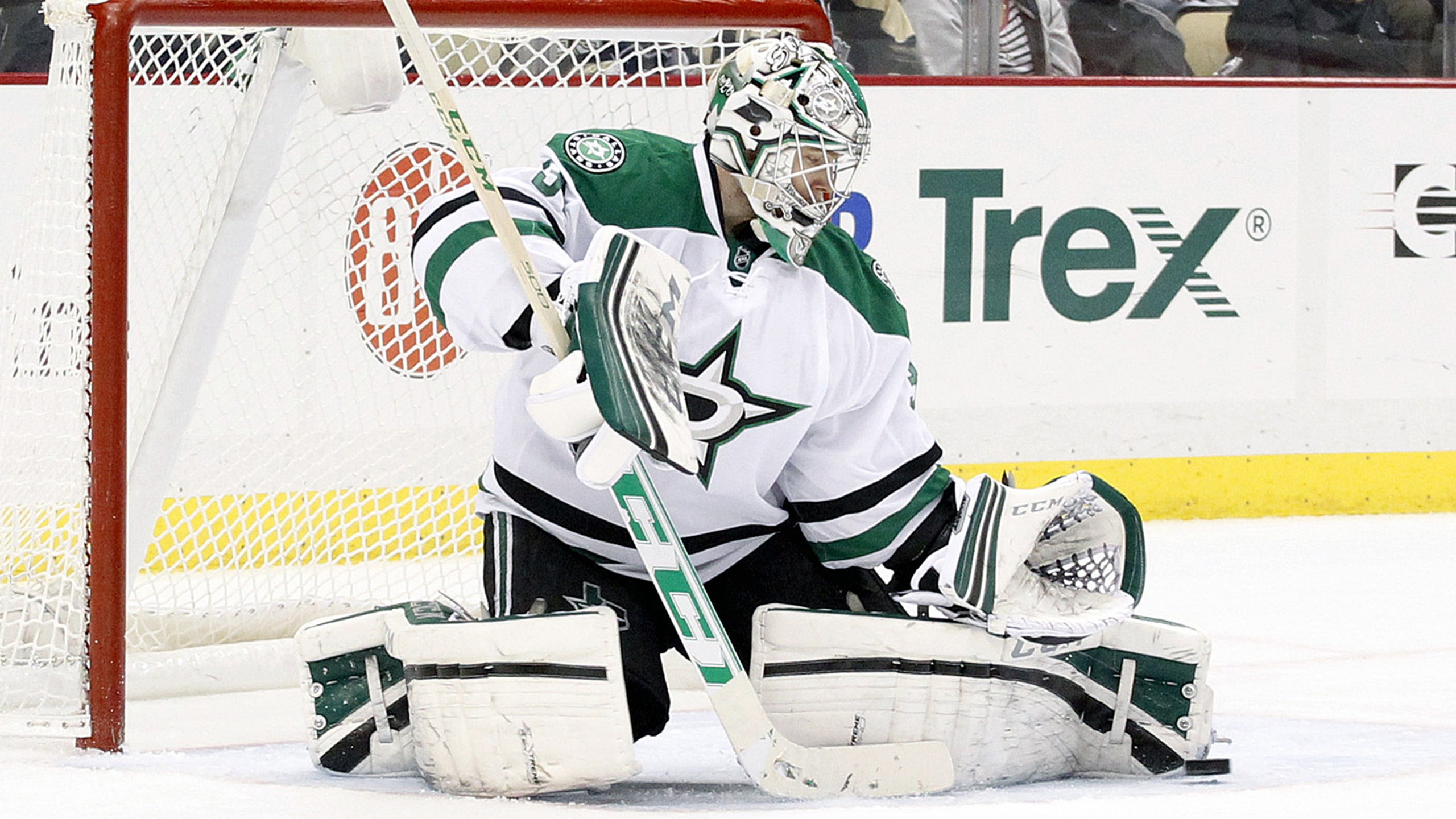 Stars officially in skid after loss at Pens
BY foxsports • March 19, 2014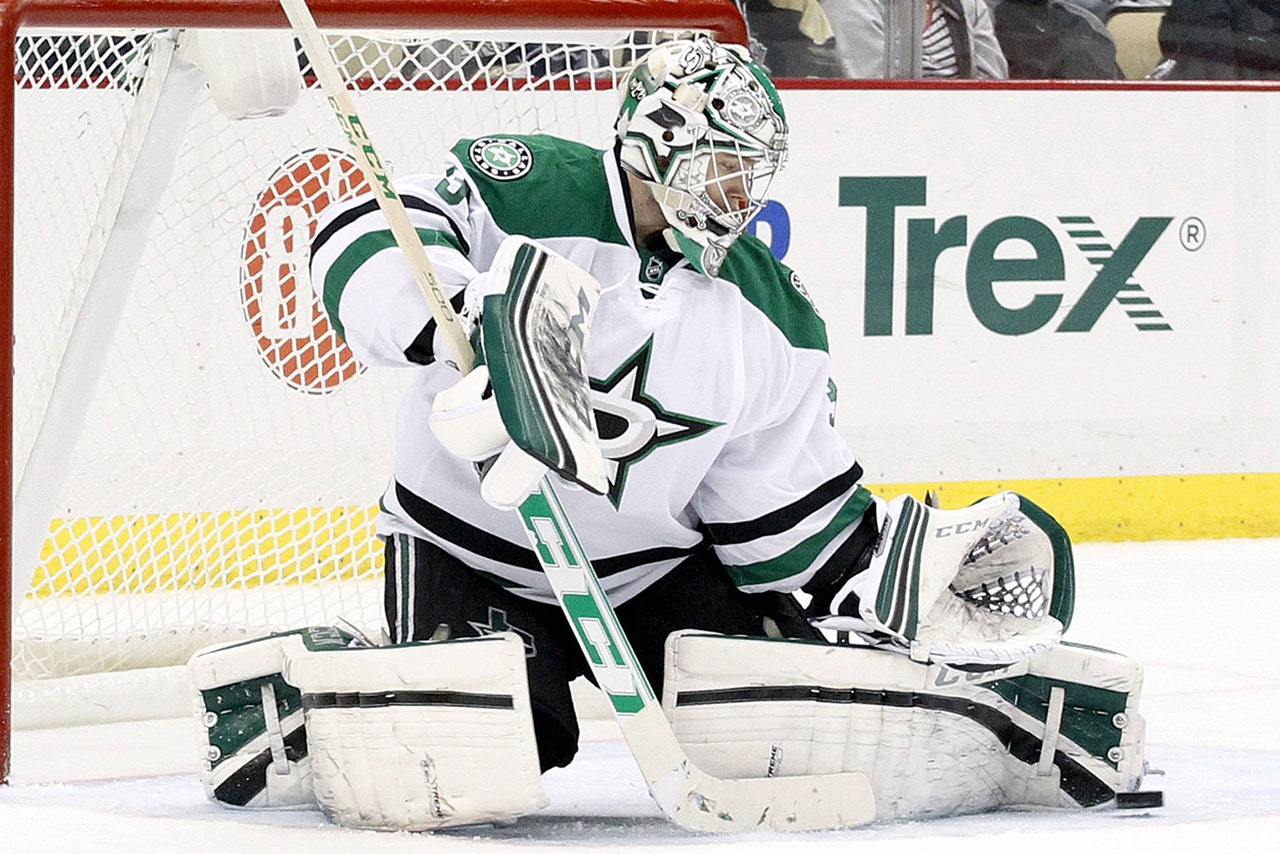 Unfortunately for Dallas Stars fans, that 7-2 loss at the Winnipeg Jets on Sunday night was not an isolated incident. The Stars followed up that shellacking with another resounding defeat, this one 5-1 at the hands of the Pittsburgh Penguins at Consol Energy Center on Tuesday night.
Much like on Sunday night, when Dallas ran into a desperate Jets team looking to keep their playoff hopes alive, the Stars ran into an inspired Pens team in the Steel City. Pittsburgh was coming off back-to-back losses to archrival Philadelphia over the weekend and they clearly had something to prove on home ice, a goal which Dan Bylsma's team clearly accomplished.
Pens captain Sidney Crosby paced the Pittsburgh offense with two goals and an assist. However, former Calgary Flame Lee Stempniak also had a goal and an assist as did Chris Kunitz, who returned after a two-game absence along with ex-Star James Neal.
"He had real good jump tonight," Stars head coach Lindy Ruff said of Crosby. "Obviously, he was on the ice for five of the first eight shifts. I thought he skated real well."
Dating back to the third period of Friday's 4-3 shootout loss to the Flames at American Airlines Center, the Stars have been outscored 13-3 over their past seven periods. Two of those goals came in the first period on Sunday night in Winnipeg.
But there were two positives to come out this game. One was Tyler Seguin scoring his 31st goal of the season in the first period, a tally which gives him 70 points for the first time in his career.
"I think we can't blame one guy for any of the goals. This is a team matter we're going to deal with. It's just about execution and playing our system," Seguin said. "We've been showing glimpses of it lately, but we're not consistent enough and too many breakdowns. We're going to look at this game tonight and move on to get ready for Philly."
And it was also good to see Kari Lehtonen back between the pipes for Dallas even if he was a bit rusty. Lehtonen, who has missed the past three games due to a concussion, stopped 27 of the 32 shots he faced.
"It was OK," Lehtonen said of his performance. "I felt like I got a good start with some good saves there right away. After that it was just one of those games when they had a few chances and they were able to put the puck in. Just I have to be better and I think everybody else needs to be better too."
Dallas was also unable to solve Pens goaltender Jeff Zatkoff, who stopped 31 of the 32 shots he faced except for Seguin's tally in the opening period.
"He (Zatkoff) made some key saves, but I think we let him off the hook on a couple where we missed the net," Ruff said. "But I thought he made some timely saves where they turned around, we made a mistake and they put it in."
Following Sunday's loss in Winnipeg, the Stars held a closed-door meeting to right the ship. However, after this defeat to the Penguins, Dallas now heads to Philadelphia carrying a three-game winless streak and is staring at the suddenly very real prospect of going 0-3-0 on a three-game road trip that appears crucial to their playoff hopes.
Stars captain Jamie Benn was front and center for the loss to the Jets and once again, the man wearing the "C" was there postgame to fall on the sword for Dallas' third straight disappointing showing.
"I thought we were ready to go tonight but they got an early one on us there and I thought we fought back to tie it up or whatever, but we just didn't have it," Benn said.
Dallas has one last chance to salvage a game on this trip on Thursday night in Philly against a much-improved Flyers team.
On Saturday afternoon, the Stars will host the Ottawa Senators on Saturday afternoon at the AAC, the start of a stretch where three of Dallas' next four games will be on home ice.
---