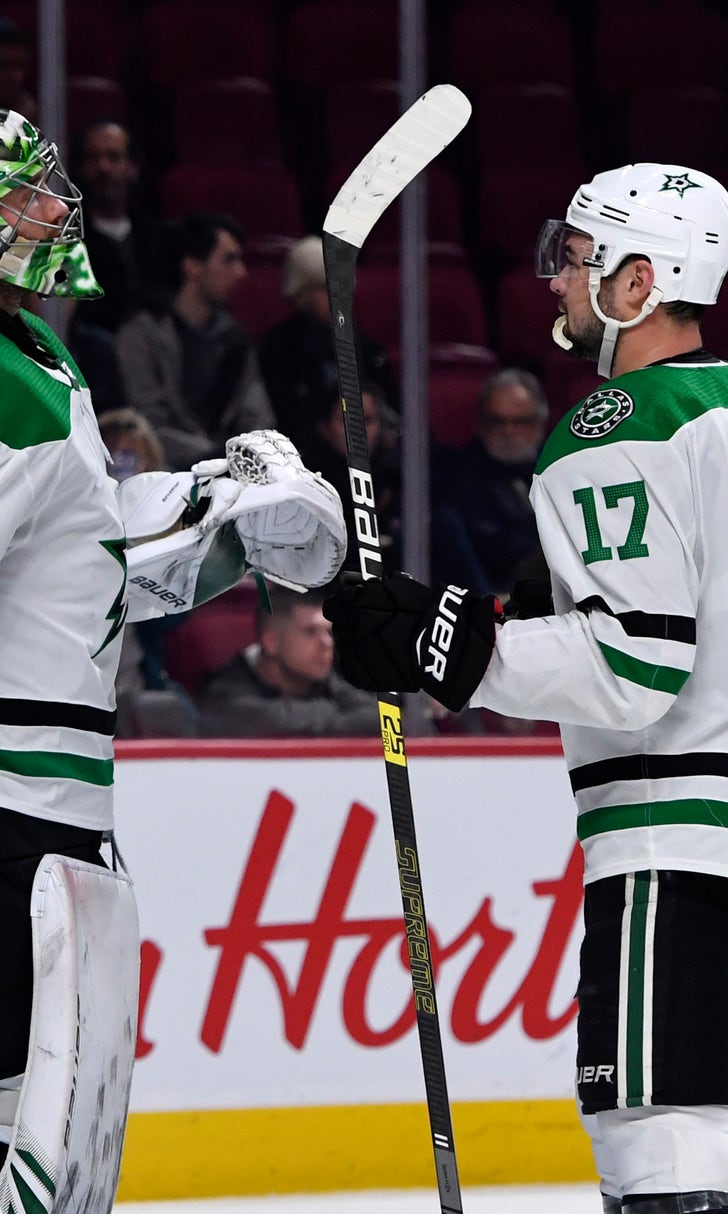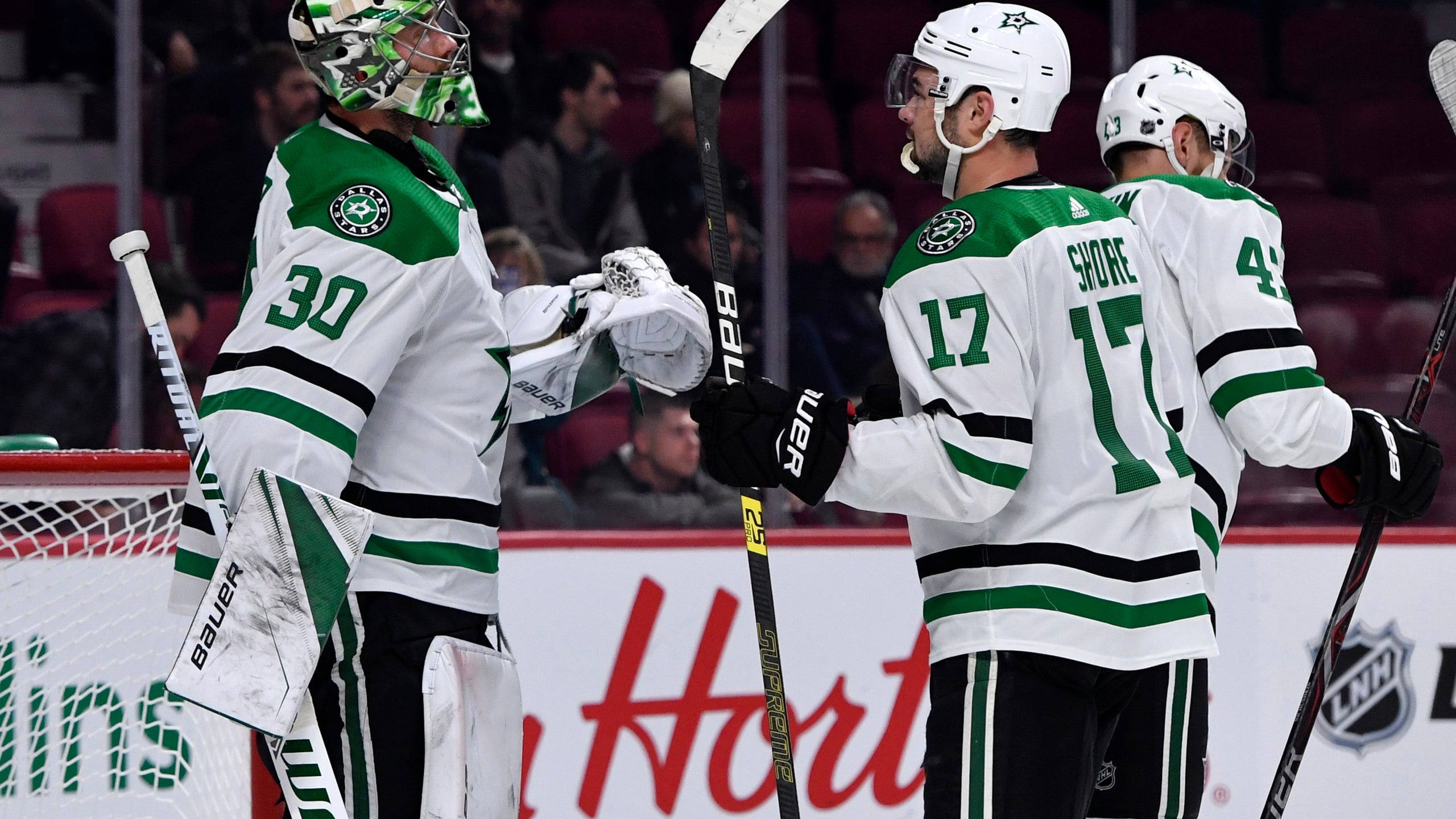 Stars head to Toronto, hoping to pile on Leafs' home woes
November 1, 2018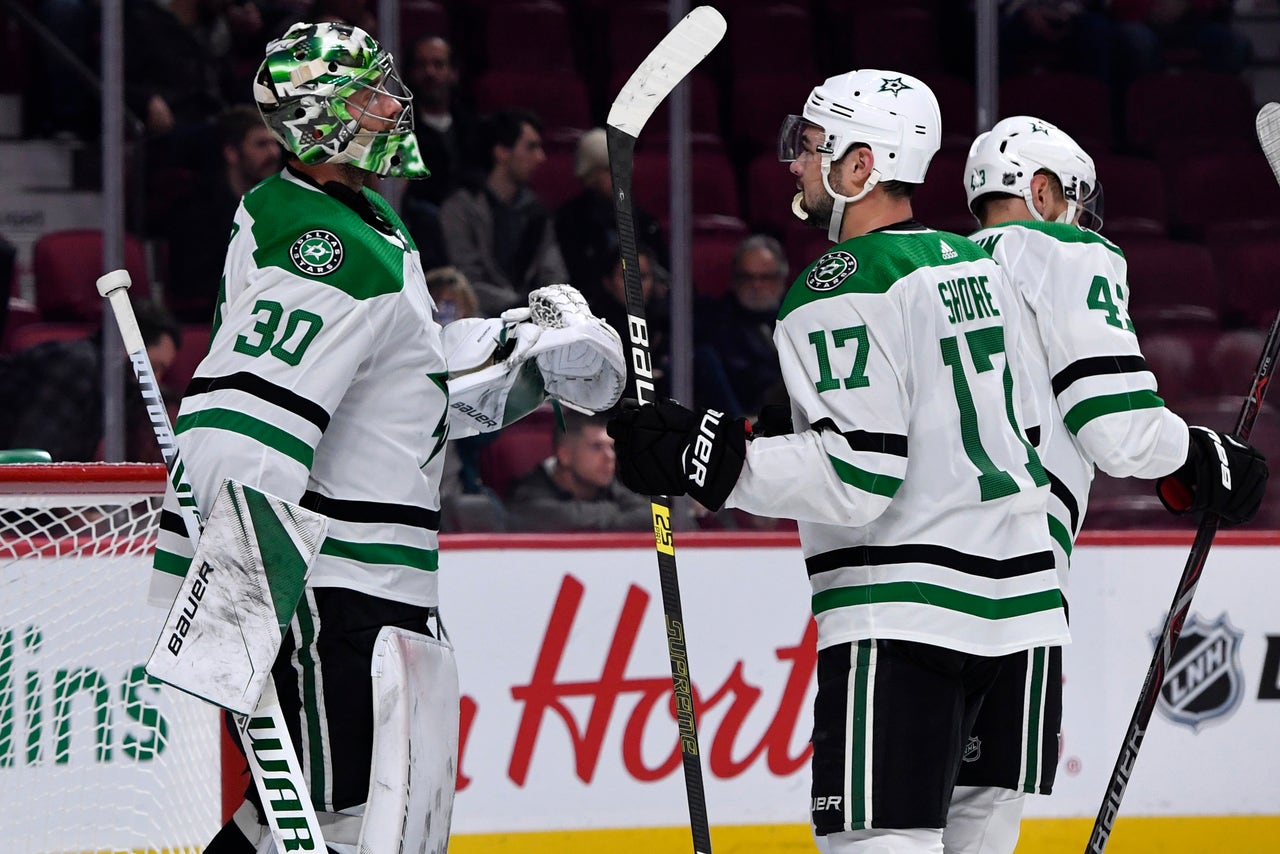 TORONTO -- After winning for the first time on the road Tuesday night in Montreal, the Dallas Stars will visit a team Thursday night that has struggled at home, the Toronto Maple Leafs.

The Maple Leafs (8-4-0) lost 3-1 on Monday to the Calgary Flames and all four of their losses this season have been at home.

The Stars (6-5-0) defeated the Montreal Canadiens 4-1 to end a string of losses in their first three road games this season.

"To win in this building (in Montreal) should give us a lot of confidence that we can win anywhere," said Stars center Jason Spezza, who played in career game No. 1,000 on Tuesday. "You hear the crowd there, they get rocking and then momentum takes over. We did a good job of stopping it. (Goaltender Ben Bishop) had to make the big saves in the first (period), but once he did that, he settled the game down."

The game in Toronto is the third stop for Dallas on a six-game trip.

Toronto has scored only nine goals in five games since Oct. 15 and has a record of 2-3-0 in those games with four of the goals coming in a 4-2 win over the Jets at Winnipeg Oct. 24.

The Maple Leafs will be playing without center Auston Matthews for at least the next four weeks after he injured his left shoulder Saturday in the 3-2 home win over the Jets on Saturday.

"We look like a real good team some nights and other nights we're not," Maple Leafs coach Mike Babcock said on Wednesday. "We have to find a way to do it right every day and have internal accountability to make each other do it right."

The Maple Leafs had a strong start that included a 7-4 win at Dallas on Oct. 9.

They remain undefeated on the road at 5-0-0 but are 3-4-0 at Scotiabank Arena.

Babcock said he won't be juggling lines in attempt to produce more goals because he does not have many options. Matthews has 10 goals and six assists despite a four-game points drought just before his injury. William Nylander, another offensive threat, has not played this season because of a stalled contract negotiation.

"We haven't had any other options, just by people getting injured and people not being here," Babcock said. "We've moved John (Tavares) off the net to get a better five-some and get going."

"We were pretty disappointed with our effort here Monday," said Maple Leafs defenseman Ron Hainsey, who will play in his 1,000th game Thursday. "You can certainly move past a loss if you play well, but that wasn't the case Monday. We were out-chanced and didn't get the job done on the penalty kill."

The Stars had a career-best three points, including his first goal since the opening game of the season, from Devin Shore.

"We needed a game like that from somebody and I thought he really stepped up," Spezza said. "He's a big part of our team and made some heads up plays."

"Very versatile forward," Stars coach Jim Montgomery said. "Very intelligent and a great teammate. He can play on the first line through the fourth line, and doesn't change his attitude, which is why he's a good pro."

Stars defenseman Connor Carrick, a former Maple Leaf, could miss the game Thursday with a foot injury. He did not play Tuesday after stopping a shot with his foot in the 4-2 loss in Detroit to the Red Wings Saturday.

The Maple Leafs opened the season 6-1-0 and now have two wins in their past five games.

"Everything is your preparation to understand who you're playing against," Babcock said. "When I watch the NHL, every team can beat anybody. If you're not ready to go, not going to do it right, you're not going to win. Your attention to detail has to be high. If you think you're just going out there and out-skilling teams, you're not doing that."

 


---
---