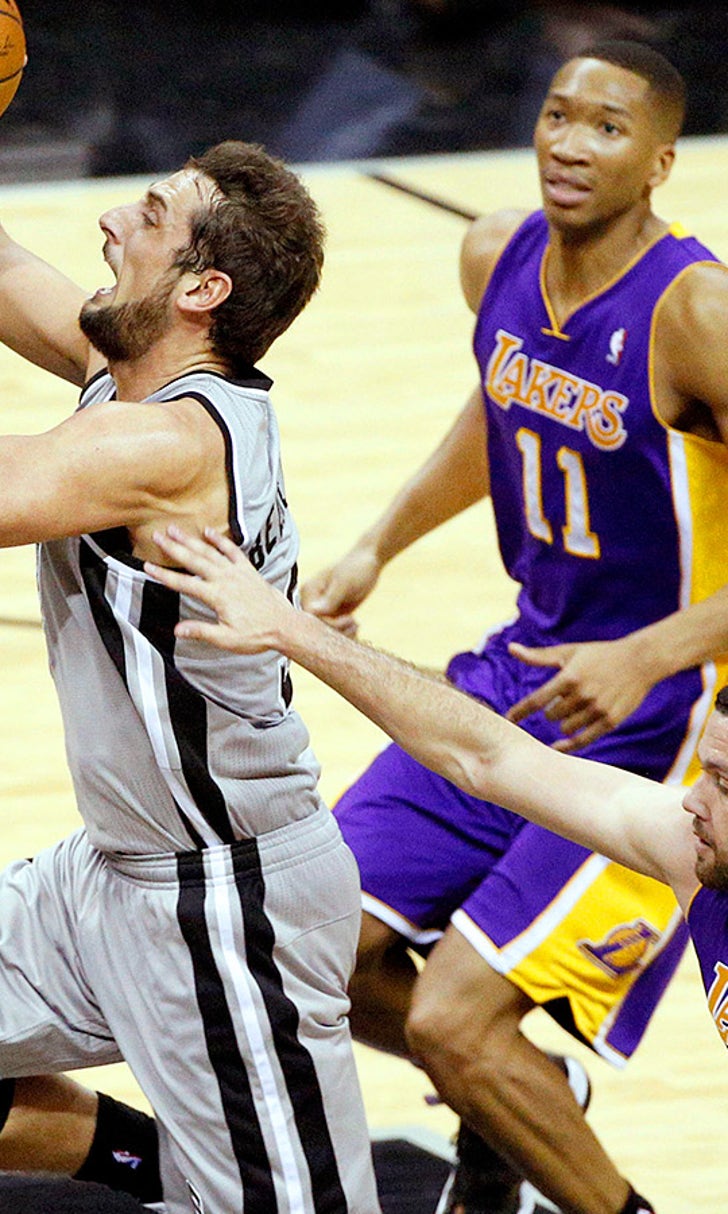 Spurs top Lakers 119-85 for 9th straight win
BY foxsports • March 14, 2014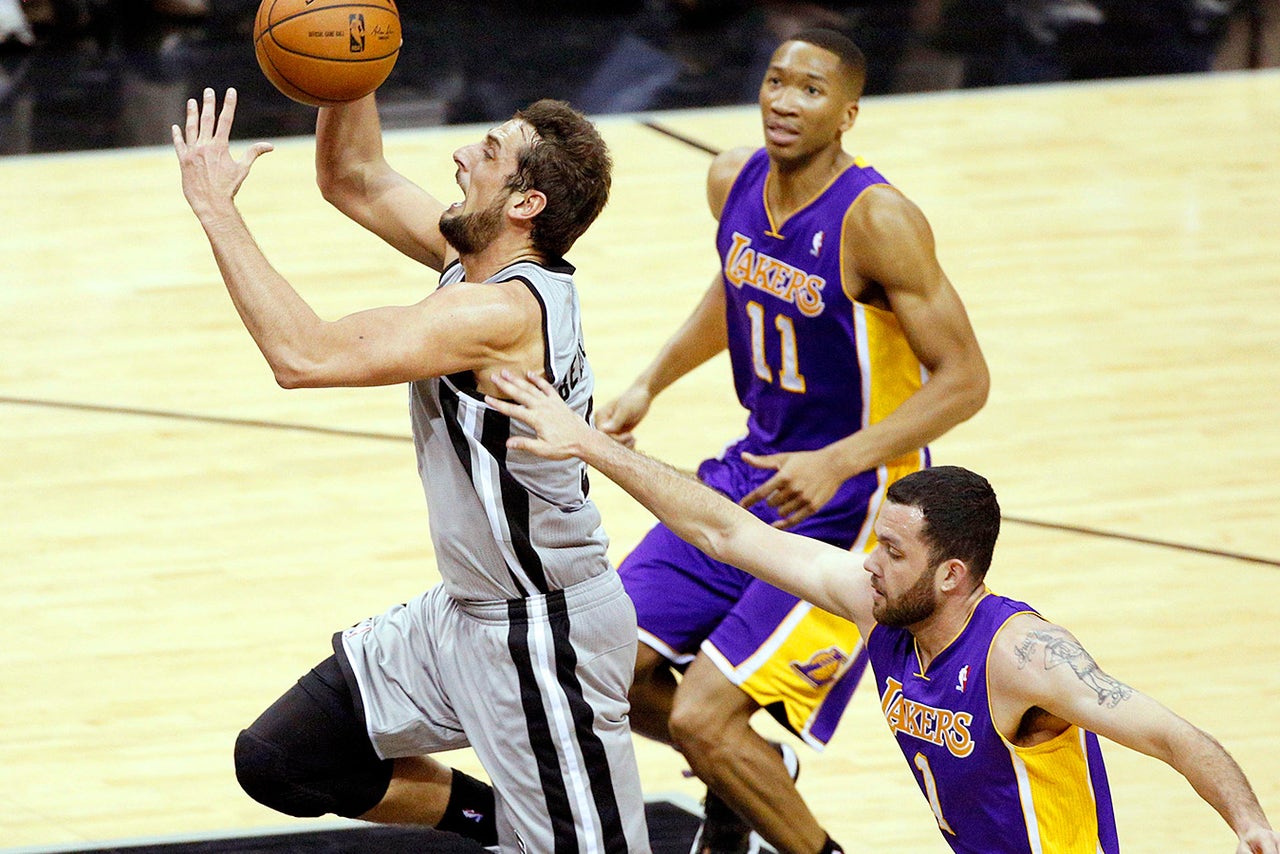 SAN ANTONIO (AP) -- Danny Green had 15 points and the San Antonio Spurs won their ninth straight, defeating the Los Angeles Lakers 119-185 on Friday night for their largest victory over their longtime rivals.
San Antonio never trailed after the opening four minutes, allowing coach Gregg Popovich to limit his starters and Manu Ginobili to an average of 17 minutes.
The Spurs had five reserves score in double-figures, led by Matt Bonner's 13 points and 10 rebounds. Marco Belinelli and Aron Baynes scored 12 points each, Cory Joseph added 11 points and Jeff Ayres had 10 points.
San Antonio (49-16) maintained the league's best record ahead of Indiana and Oklahoma City, who are both 48-17.
Pau Gasol had 18 points and 11 rebounds in 26 minutes and Jodie Meeks had 15 points for Los Angeles (22-44), which has lost five of six.
Baynes' running, one-handed dunk on Wesley Johnson gave San Antonio its largest lead at 86-51 lead with 3 minutes remaining in the third.
Green scored all of his points on 3s, going 5 for 8 from beyond the arc. He hit back-to-back 3s, giving San Antonio a 70-38 lead 3 minutes into the third.
Los Angeles was shooting 17 percent from the field 2 minutes into the second quarter, going 4 for 24, and finished the game at 34 percent.
Struggling to hit jumpers, the Lakers' drives into the paint proved just as formidable.
Green and Kawhi Leonard each had two blocks in the first 4 minutes and Tim Duncan picked up two blocks over the following 4 minutes.
After a sluggish start for both teams, San Antonio went on a 20-2 run beginning midway through the opening quarter to take a 29-12 lead with 1:35 remaining.
Normally one of the league's weaker rebounding teams, San Antonio set season highs in total rebounds and offensive rebounds. The Spurs entered the game 17th in the league in rebounding at 42.6 and were tied for 26th in offensive rebounding at 9.0.
NOTES: Los Angeles was without Kobe Bryant (fractured left knee), Steve Nash (nerve root irritation), Nick Young (sore left knee) and Jordan Hill (sore right knee). ... Spurs G Tony Parker was dumbfounded when official James Williams called a blocking foul on him, shrugging his shoulder and repeating, "What did I do?" Williams, fellow official Ken Mauer and Duncan all chuckled at Parker's protest considering the Spurs were leading 77-47 at the time. ... Despite having a roster minus most of their biggest stars, the Lakers still received thunderous boos during introductions.
---