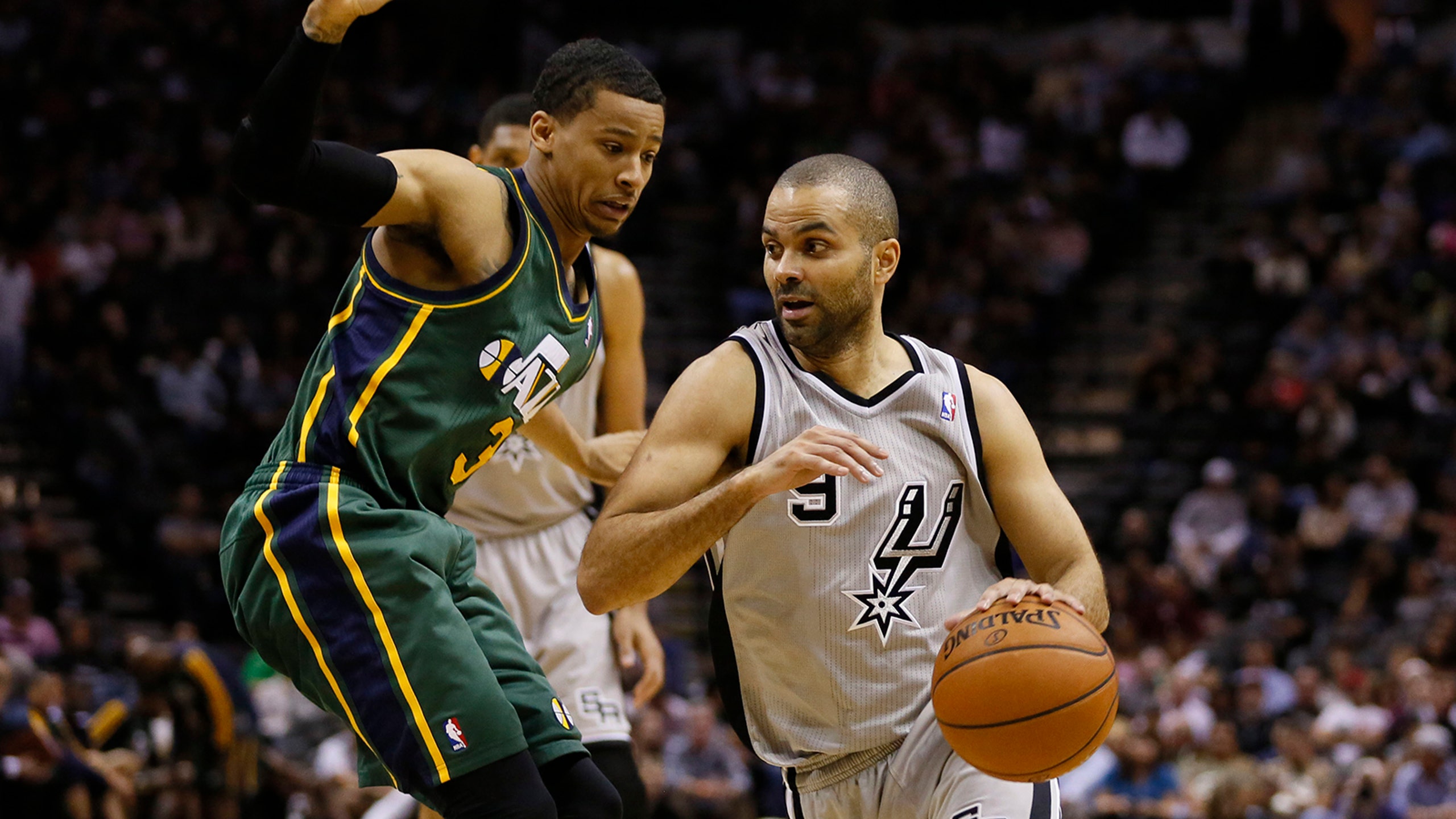 Spurs beat Jazz for 10th straight win
BY foxsports • March 16, 2014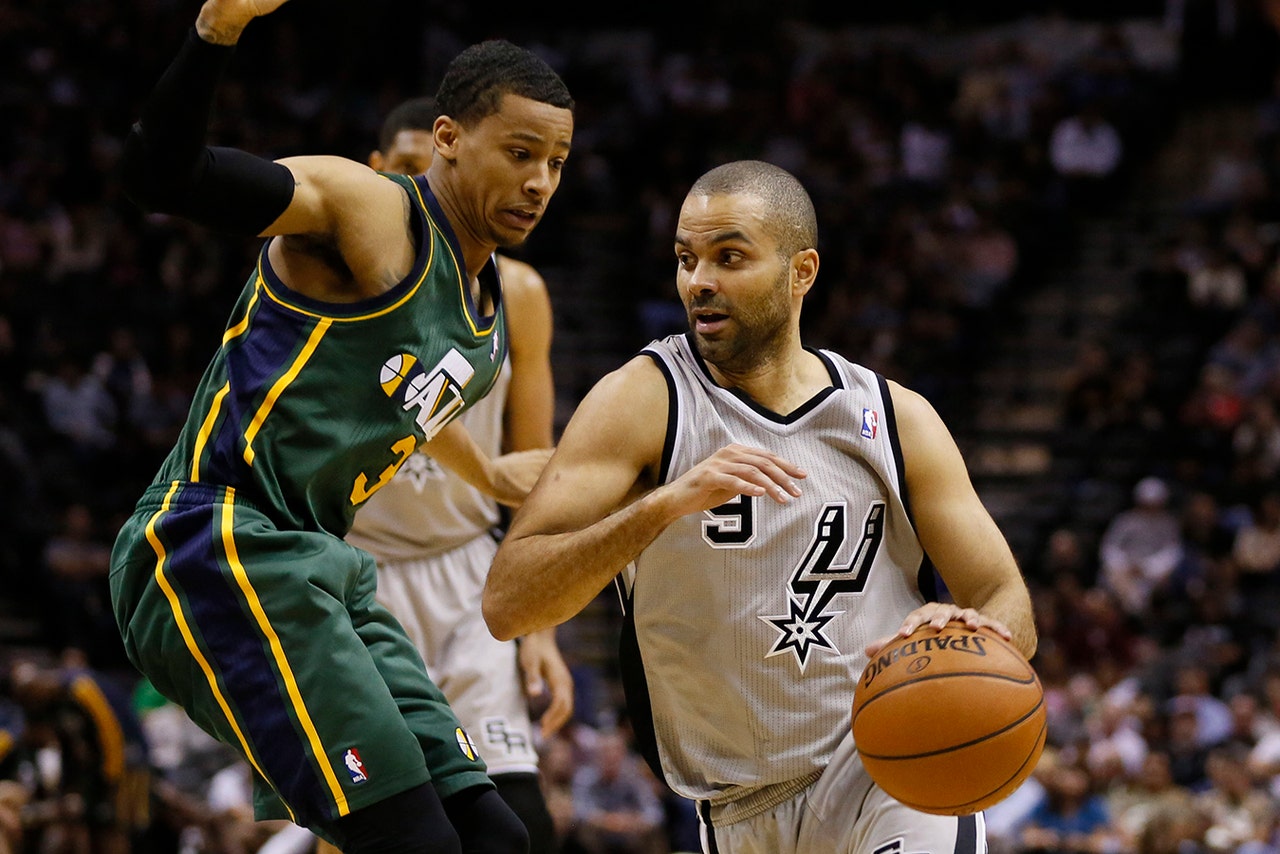 SAN ANTONIO (AP) -- Manu Ginobili scored 21 points to help the San Antonio Spurs beat the Utah Jazz 122-104 on Sunday night for their 10th consecutive victory.
San Antonio (50-16) shot a season-high 62.8 percent from the field in their fourth victory in four games this season against Utah. Tony Parker had 18 points and Tim Duncan scored 16.
It's the second double-digit winning streak of the Spurs, who won 11 in a row in November.
Derrick Favors had a season-high 28 points for Utah (22-45), which has lost four straight. Gordon Hayward scored 17 and Trey Burke had 13 points.
The Spurs featured their inside game early on, and then went to their sharp outside shooting in an impressive offensive performance. Tiago Splitter had 14 points and 10 rebounds, Patty Mills and Marco Belinelli each scored 12 and Kawhi Leonard had 11 points.
San Antonio was shooting 65 percent from the field with 6 minutes left, holding a 108-90 lead following dunks by Splitter and Belinelli and jumpers from Leonard and Duncan.
San Antonio's initial 12 points came in the paint, as well as 14 of its first 15.
The Spurs had assists on five of their first six baskets, punctuated by a running dunk by Leonard off a feed from Danny Green for a 12-6 lead with 7 minutes left in the first quarter.
After falling behind 15-8, the front court of Favors, Richard Jefferson and Marvin Williams rallied Utah for its only lead of the game. The trio scored nine points in a 13-4 run, capped by a 13-foot turnaround jumper by Favors that put the Jazz ahead 21-19 with 1:43 remaining in the first quarter.
After finding so much inside the paint early, the Spurs turned to their long-range shooting in the second quarter. San Antonio had five different players make a 3 while making all of their long-distance attempts in the second.
Green's 3 from 26 feet gave the Spurs its largest lead of that half at 54-45 with 2 minutes remaining.
Ginobili scored seven straight points for the Spurs, draining a 3, spinning in a reverse layup and then driving in for a second layup for an 86-74 lead with 2 minutes remaining in the third.
NOTES: San Antonio's previous shooting high was 57.5 percent in a 126-96 victory over Cleveland on Nov. 23. . The Spurs won 11 straight from Nov. 5 through Nov. 25, giving them a 13-1 record to open the season. . Jazz G John Lucas III (sprained right ankle) was in uniform, but did not play after being listed as a game-time decision. . Jefferson, a former Spurs player, was resoundingly booed during pregame introductions.


---