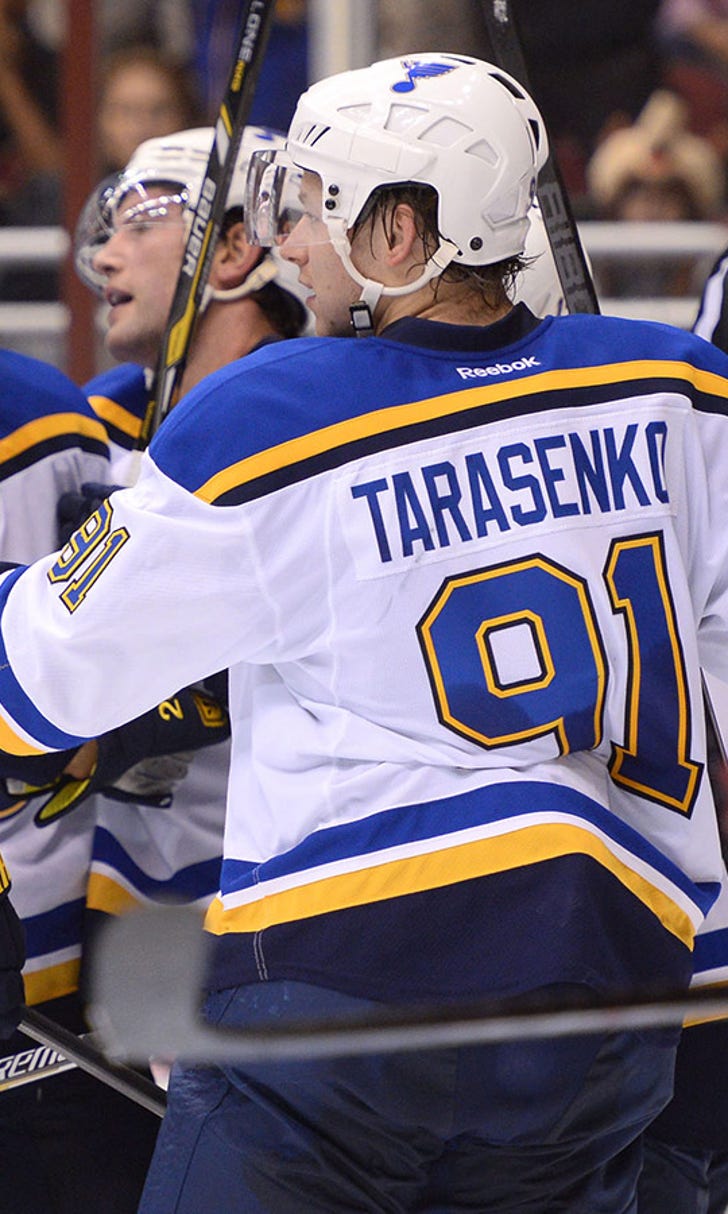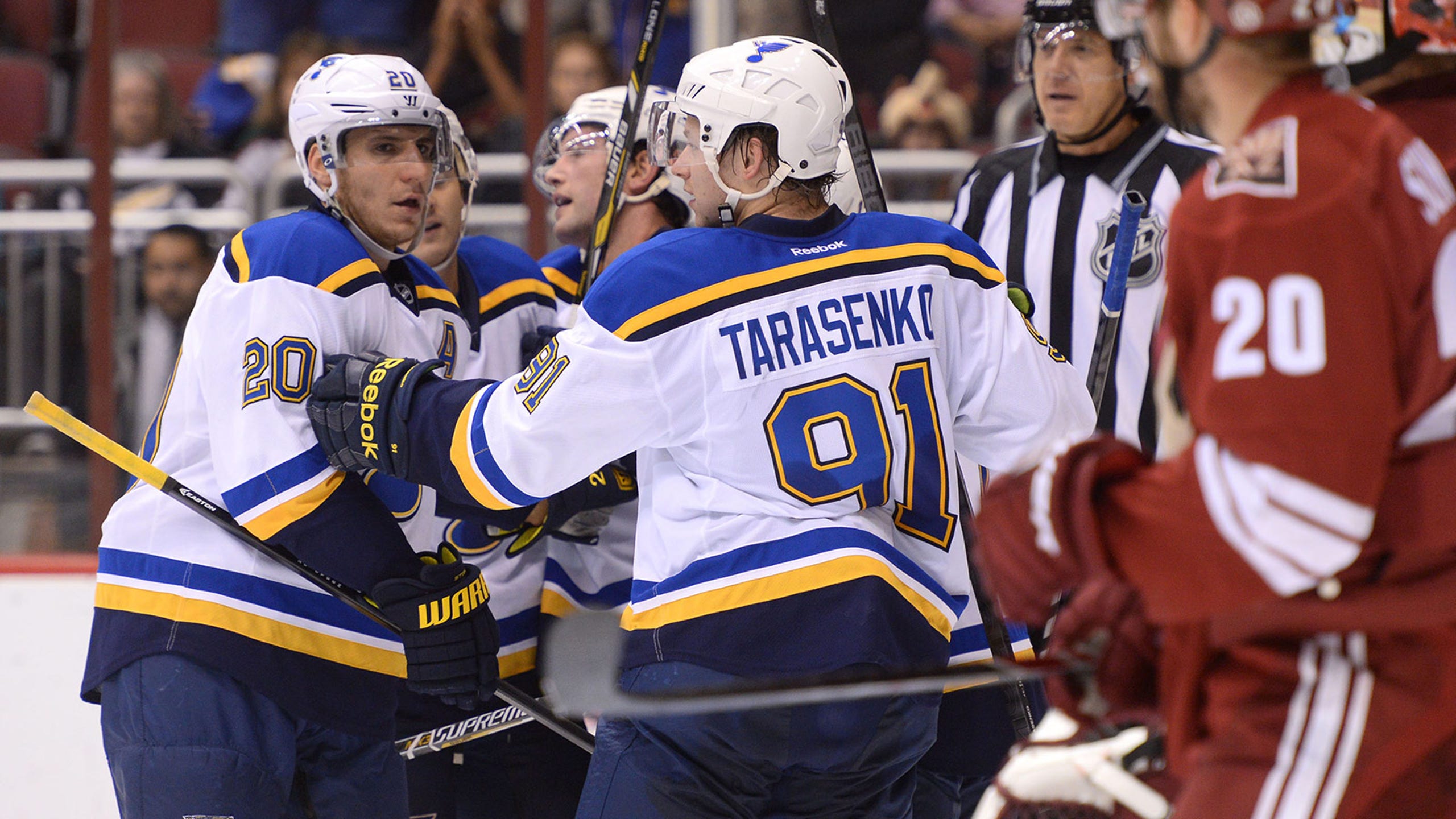 Spotty special teams play mirrors Blues' uneven start
BY foxsports • October 21, 2014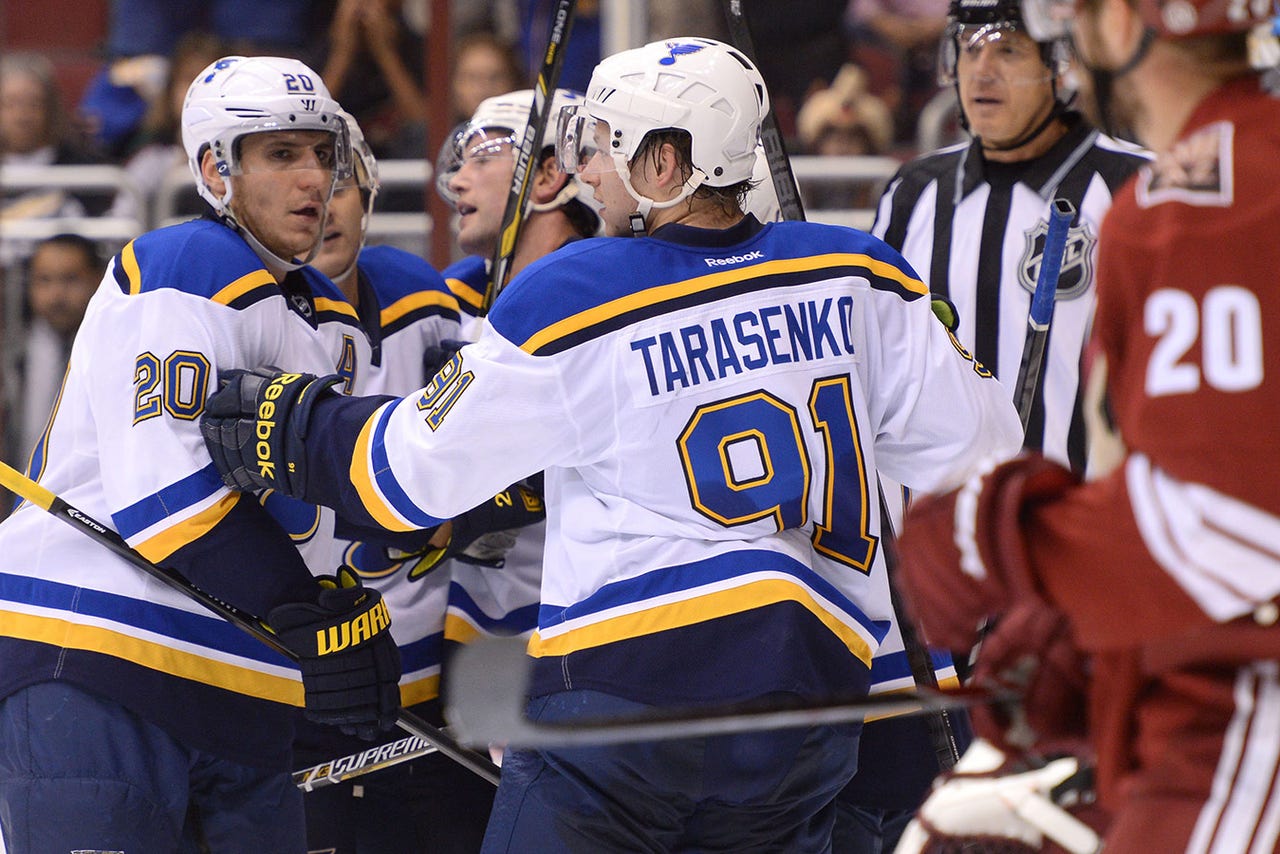 ST. LOUIS -- As the special teams go, so go the Blues in the first five games of the season.
Since they went 0 for 5 on power plays along with a perfect 3 for 3 on the penalty kill in a season-opening 3-2 loss to New York Rangers, the correlation has been considerably more pronounced during a somewhat rocky start. Even in a 1-0 shootout loss at Los Angeles, the two teams equaled each other by going 0 for 4 on the power play in 65 minutes.
"It's kind of been up and down, but it's kind of gone as our team's gone," captain David Backes says. "It doesn't need to score four goals like it did in Phoenix, but to get one or two or to have some great positive momentum, put a little fear in the other team every night, that's what we're looking for and the result will take care of itself."
That trend certainly won't always be true, and the Blues have had their highs and lows with five-on-five hockey as well. But coach Ken Hitchcock knows solid special teams play could provide a nice boost, which is why he plans to make it a major emphasis in practice leading up to Thursday night's home game against Vancouver at 7 p.m. on FOX Sports Midwest.
St. Louis looked virtually unstoppable in Saturday's 6-1 win at Arizona, which featured goals on all four power plays. Thanks mostly to that performance, the Blues are third in the NHL at 30 percent with a man advantage, and Hitchcock says they've looked threatening even when goals haven't been scored.
The bigger problem has been on the defensive side, where the Blues rank 18th in the league while killing 80 percent of penalties. That's nearly 6 percent lower than their percentage that led the Western Conference a year ago, and Hitchcock says too many errors have proved costly.
"We've got to get that cleaned up quick, because when you let in goals on the penalty kill, that's what loses you hockey games," Hitchcock says. "Power plays can help you win games, but you don't need them every night, but boy, when you don't have your penalty killing going, we're going to be in trouble."
They learned that lesson the hard way Sunday night in Anaheim, when the Ducks controlled most of the first two periods regardless of how many Blues were on the ice. Still, after an early goal courtesy of a fortunate bounce off a linesman's skate, Anaheim scored only on the power play in a 3-0 victory.
Watch the Blues Live pregame and postgame shows before and after every St. Louis Blues game on FOX Sports Midwest.
Veteran defenseman Kevin Shattenkirk says starting slow always seems to happen for the penalty kill, and it's something they need to correct soon with four straight tough opponents coming up to finish October. A solid penalty kill can change the momentum of a game, and Shattenkirk says the key to success really can be quite simple.
"That's what it all comes down to is when you get some touches on the puck and you're able to clear it, you've got to get it done," Shattenkirk says. "I think especially a guy like me who plays on the power play, you kind of appreciate and thrive on those moments when the puck doesn't clear and you have an opportunity to really better your team."
He's certainly done that well so far this season, with assists on four of the Blues' six power-play goals. Quick puck movement from the defensemen to the skilled forwards set up some easy opportunities, although Shattenkirk says St. Louis could have reacted better to enhanced pressure in Los Angeles and Anaheim.
Backes also plays a key role by generally parking his 6-foot-3, 221-pound frame in front of the goal, which isn't as easy or comfortable as it sounds. He deflected a Shattenkirk shot into the net against Calgary before serving as a distraction while Alex Pietrangelo scored on a rebound, and Backes even inadvertently opened the scoring with his skate in a mad scramble in front of the goal at Arizona.
"It's kind of my spot right there and push with the D and try to find a tip on a puck," Backes says. "If not, get the goalie's eyes away and let the guys with all the skills around me fire a few in."
The special teams suffered without a couple of those guys Sunday. Paul Stastny suffered a shoulder injury in his first shift at Arizona, and the Blues' depth at center took another hit when a bad case of the flu sidelined Jori Lehtera.
He's expected to be back in action as early as Wednesday's practice, but Hitchcock says Stastny is "week to week" and won't be evaluated again until this weekend. In the interim, St. Louis will have to do some mixing and matching to find the right combinations to stop the bleeding on special teams.
You can follow Luke Thompson on Twitter at @FS_LukeT or email him at lukegthompson87@gmail.com.
---
---