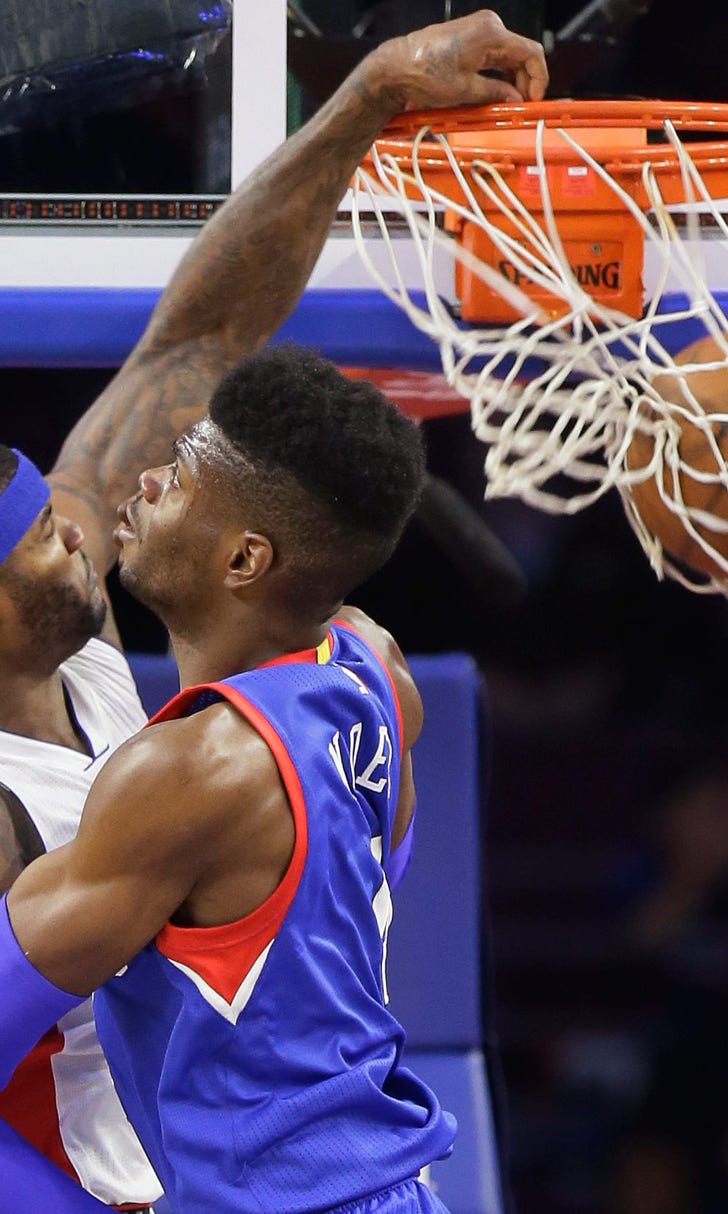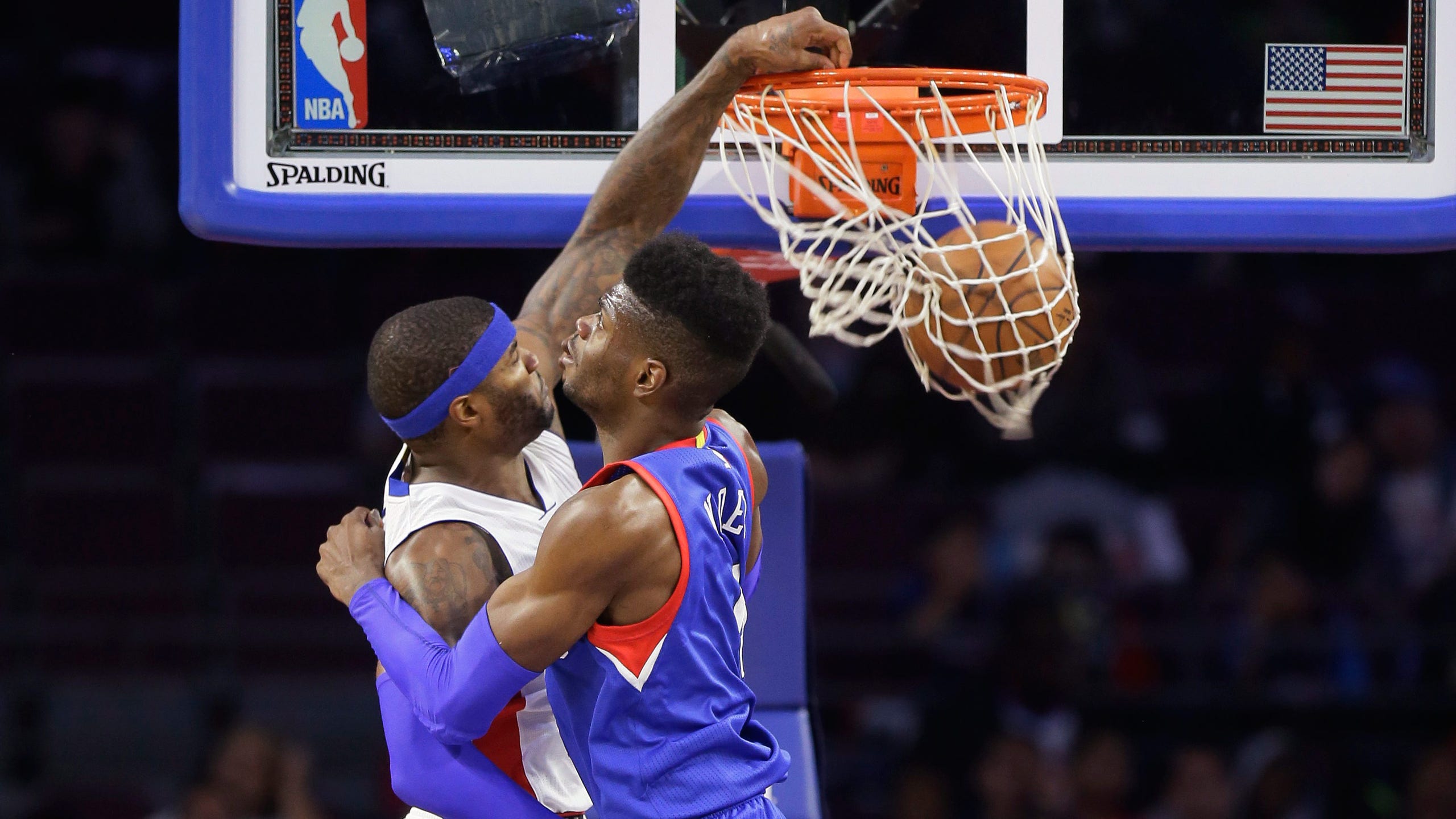 Smith helps lead Pistons past 76ers
BY foxsports • October 23, 2014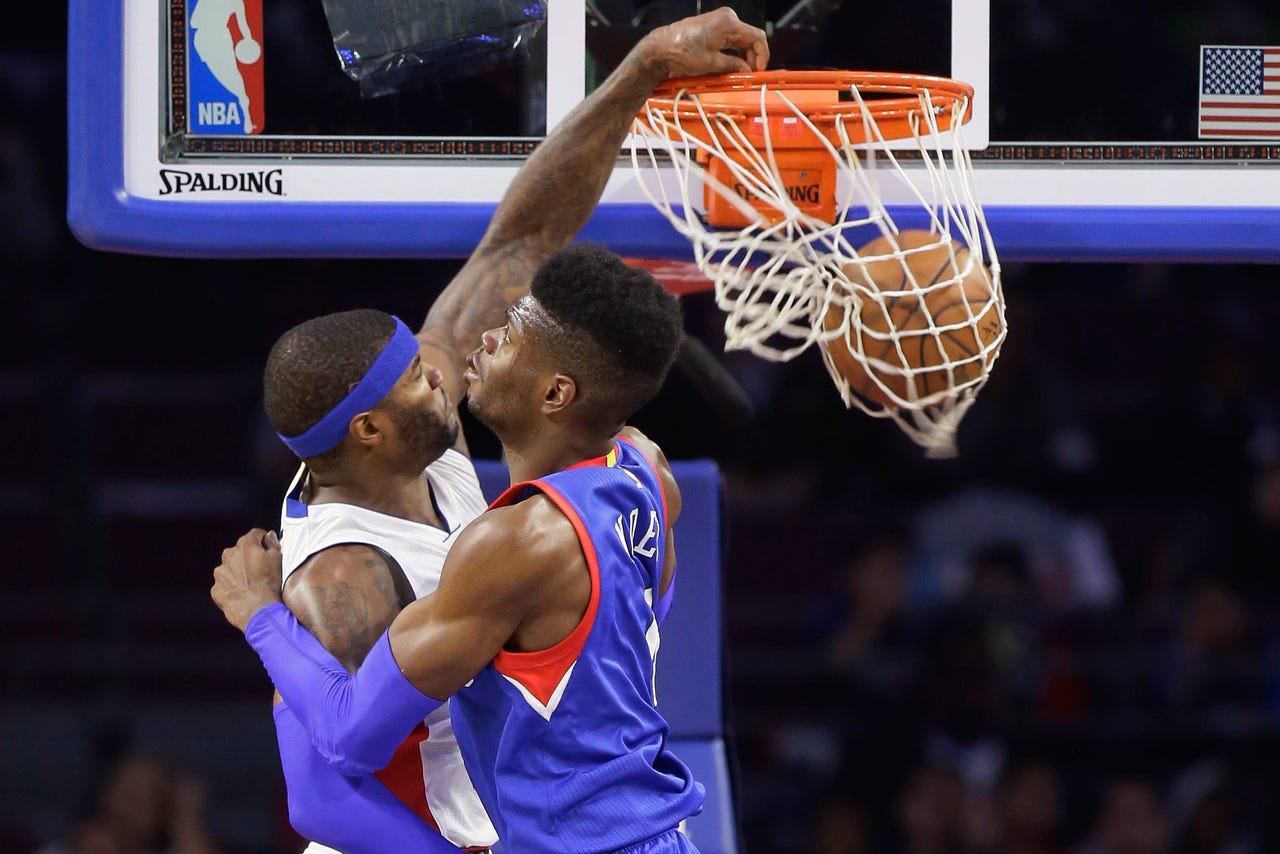 AUBURN HILLS -- Josh Smith has stressed several times during training camp and the preseason that he's no longer a 3-point shooter.
Thursday, though...well, sometimes things just happen.
With 90 seconds to play and the score tied at 99, Smith knocked down a 3-pointer, then grabbed a rebound and split a pair of free throws as the Pistons knocked off the hapless Philadelphia 76ers 109-93 in their final preseason game. 
Last season, forced to play small forward in a lineup that also included Greg Monroe and Andre Drummond, Smith had one of the worst 3-point seasons in NBA history. Despite hitting only 26.4 percent of his attempts, he took a career-high 265 threes, an average of 3.4 per game. 
Even when he was inside the arc, he struggled to hit mid-range jumpers, going from a 50-percent shooter on 2-pointers to just 46.2 percent last season.
This year, though, with new coach Stan Van Gundy committed to a two-man rotation inside and Detroit's lineup now featuring 3-point threats like Jodie Meeks, Caron Butler and Spencer Dinwiddie, Smith plans to be taking most of his shots in the post.
"Coach is putting me in great positions and other guys in great positions," said Smith, who had 17 points, 10 rebounds and seven assists. "It makes us more efficient and it plays to our strengths."
While the go-ahead 3-pointer was probably an aberration, Smith's rebounding and passing show that he can still be a force at power forward. In case there was still some doubt, he showed off his athletic ability with a ferocious one-handed dunk over 76ers rookie Nerlens Noel.
"We're ready for the real business," he said. "We've been working extremely hard in practice and the offseason, and we're really ready to turn this thing around starting next week."
The Pistons will start the season Wednesday without Meeks, who has a stress fracture in his back, and might also be without Kentavious Caldwell-Pope, who is dealing with a strained knee. 
"I have no disappointments about this preseason in terms of our team," Van Gundy said after his team's fifth win in their seven exhibition games. "We still have a lot of areas where we can improve, but that's good. The only real disappointments have been the things out of our control, like the injuries to Meeks and Caldwell-Pope."
There might be one bright spot on the injury front in the form of second-round pick Spencer Dinwiddie. Playing in his first game since a torn ACL in January, he had eight points and six assists in 16 minutes.
"I thought his first five minutes were really good, and then he got tired and flattened out as the game went on," Van Gundy said. "You can see some promising things, and he played with great confidence in his first game in nine months."
When the regular season starts, Dinwiddie will be the third point guard behind Brandon Jennings and D.J. Augustin, but that's well ahead of the schedule that originally didn't expect him to play before Christmas.
---