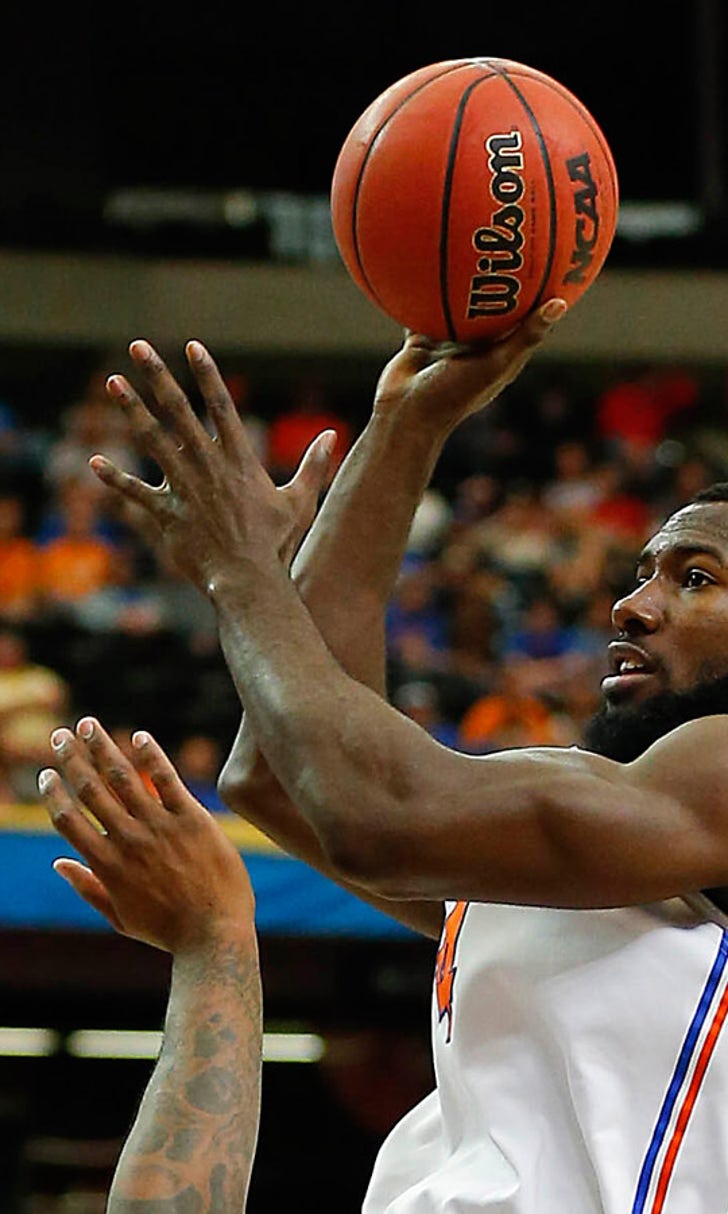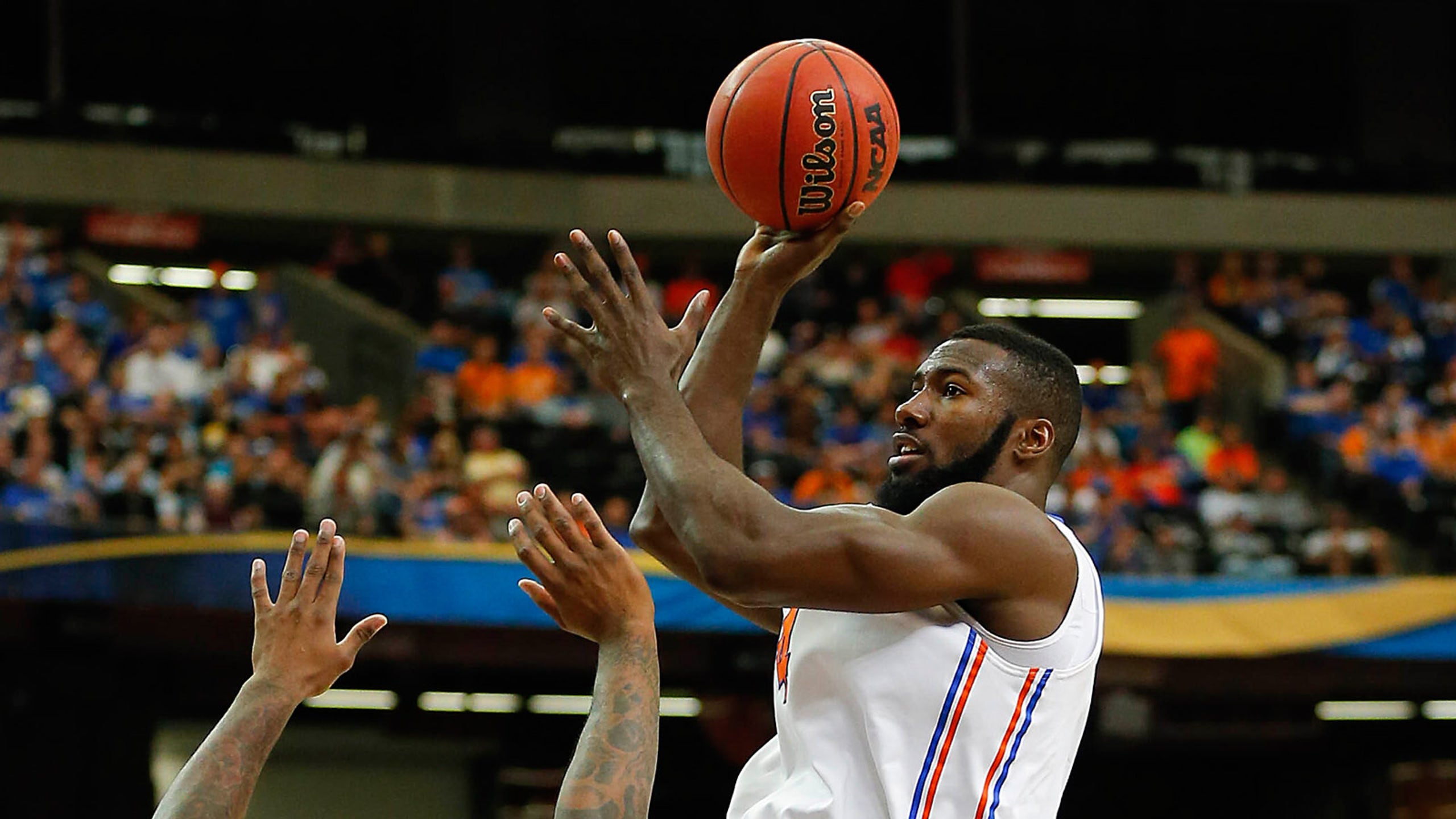 Slow start, familiar finish for Gators
BY foxsports • March 15, 2014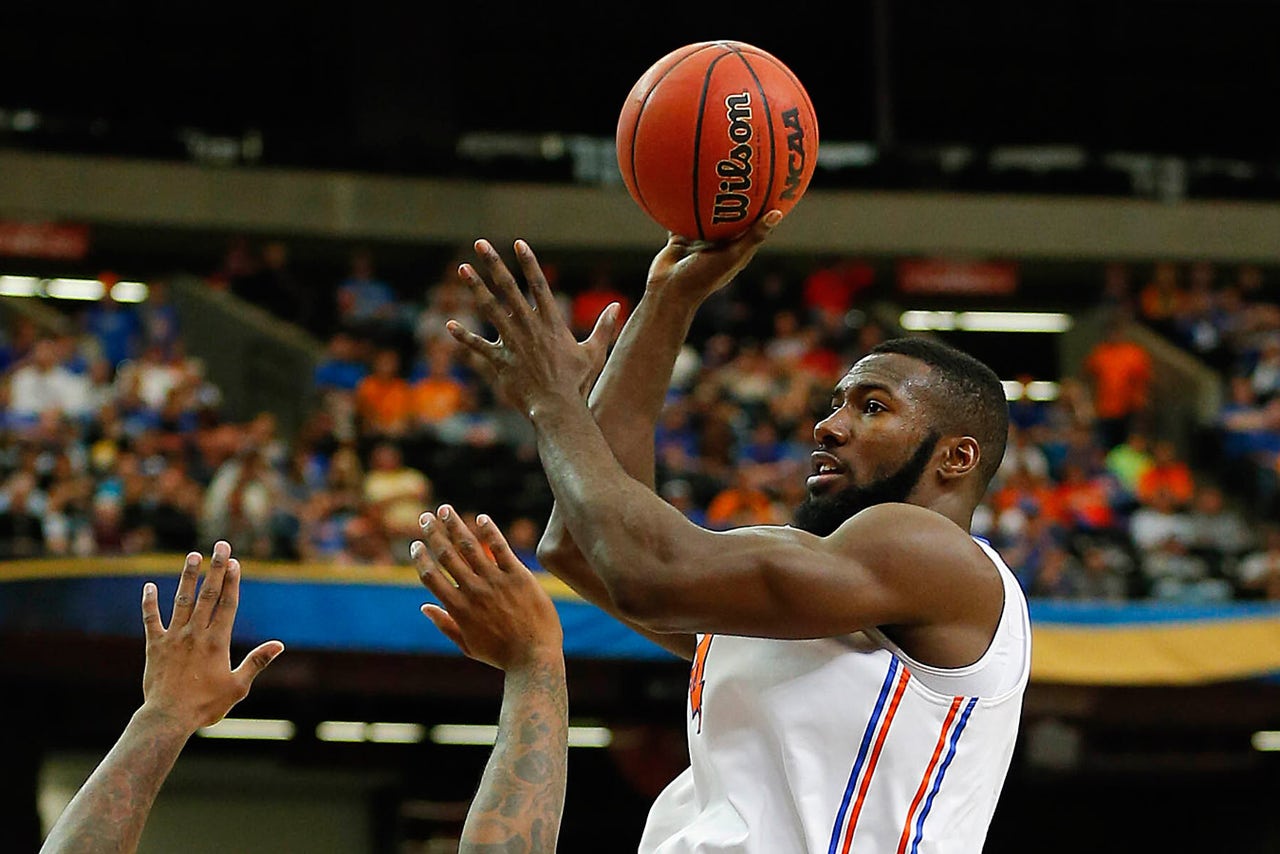 ATLANTA -- They don't draw it up like this. They swear.
It just sort of happens occasionally. Happened again on Saturday against Tennessee. Happened in Friday's win over Missouri, too.
When asked why it happens, Florida guard Michael Frazier II tossed up his hands.
"I wish I knew because I could tell my team not to do it," he said. "It's just a bad habit of ours."
So, if you're scratching your head trying to figure out what Frazier is talking about, what happened was another slow start for the Gators on Saturday in a 56-49 win over Tennessee in the SEC Tournament semifinals.
Playing on back-to-back days for the first time this season, this was a different kind of leisurely opening than the one in their 72-49 win over Missouri. That game was tied at halftime and then the Gators blew the Tigers out of the Georgia Dome 43-20 in the second half.
The Gators trailed the Vols on Saturday 35-28 at halftime. They twice trailed Tennessee by double-digits, the last time at 35-25.
You have to go back to before Christmas ... wait, before Thanksgiving to find the last time the No. 1-ranked Gators trailed by 10 or more points.
Not since Duje Dukan's 3-pointer put Wisconsin ahead 47-36 on Nov. 12 had Florida trailed by as many points as when Tennessee jumped ahead 33-23 on a pair of free throws from Jeronne Maymon with 2:06 left in the first half Saturday, and then moments later when a jumper by Vols guard Jordan McRae put Tennessee ahead 35-25.
Scottie Wilbekin's 3-pointer to end the first half provided a shot of momentum entering the break. Afterward, it was all Florida's tenacious defense doing the dirty work.
The Gators outscored the Vols 28-14 in the second half on the way to their 25th consecutive win. No. 1-seed Florida faces No. 2-seed Kentucky, a 70-58 winner over Georgia, on Sunday in the championship game.
For those keeping score, the Gators have outscored opponents 71-34 in the second half of their two games here in Atlanta.
"We weren't making our shots and defensively we weren't good enough," senior forward Will Yeguete said. "Our energy wasn't good in the first half. We were down seven [at halftime] but it could have been worse. We knew we had 20 more minutes to play and we got it done."
They got it done by holding Tennessee to just one field goal -- a 3-pointer by Jordan McRae that tied the game 49-49 with 2:48 remaining -- in the final 12:16. Trailing 43-38, Florida closed with an 18-6 run.
Frazier was in the middle of one of the biggest plays.
With Tennessee still in front 43-42, Frazier knocked the ball away from Maymon. Casey Prather ended up with it, drove down the court and found a trailing Frazier, who pulled up and hit a 3-pointer that gave the Gators a two-point lead with 9:02 remaining.
The game remained nip-and-tuck over the next seven minutes until Patric Young's basket with 2:24 left gave the Gators the lead for good.
The Gators limited Tennessee to 25-percent shooting (5-for-20) in the second half and forced 11 of the Vols' 16 turnovers after halftime.
"You can't cut down a lead shooting a whole bunch of deep balls," said Dorian Finney-Smith, who fouled out. "You've got to take it possession by possession and you've got to get stops. In the second half that's what we did."
The message at halftime from head coach Billy Donovan was much the same as Friday. The Gators had to want it more than Tennessee. That wasn't the case in the first 20 minutes as the Vols threatened to pull the upset.
Donovan turned to his veterans Saturday.
"We did shorten the bench," he said. "We played with kind of a veteran group out there. I thought we had a lot of defensive breakdowns [in the first half], which kind of enabled them to get down the lane.
"I thought our press was really effective in the second half. I thought we were disruptive. Those older guys really did a great job I thought [during] that stretch."
Patric Young (16 points, eight rebounds) and Will Yeguete, who played most of the second half with four fouls, took control of the lane after halftime against Tennessee big men Jarnell Stokes and Maymon.
And then Wilbekin, Frazier and Co. raced around the court like madmen defending the Vols on the perimeter.
"We were focused on being disruptive on the defensive end and not just letting them run through their offense and get those easy buckets," Frazier said. "We wanted them to work for whatever they were going to get.
"The best thing we did in the second half was get our hands on a lot of balls, a lot of deflections and steals. We were able to turn those into points."
Frazier offered a final cautionary tale as he wrapped up his interview inside Florida's locker room.
The Gators are confident they can come back when they get behind, but they don't want to make it a postseason trend.
"The deeper you go in the tournament, the better the teams are and the harder it is to climb from that hole," Frazier said.
Frazier is only a sophomore, but those are wise words for the Gators to live by as they move deeper into the madness of March.
---